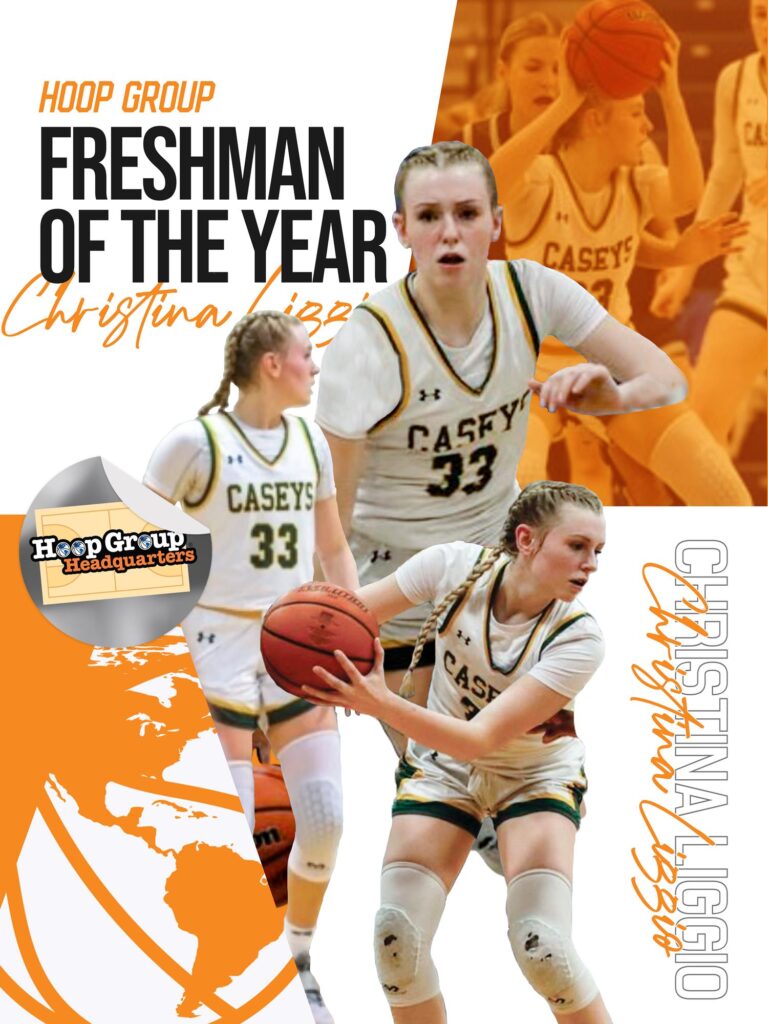 Last year Christina Liggio at times carried the RBC offense. When Justine Pissott got hurt she was the teams go to and most reliable player. She also was the best freshman in the shore conference by a country mile. She was rewarded for her hard work by winning THE HOOP GROUP FRESHMAN OF THE YEAR. These days Christina Liggio is not resting on her past accomplishments, thats because she is too busy taking her game to new heights.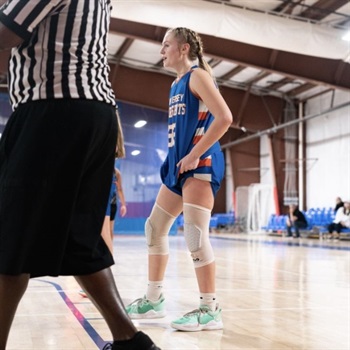 I'm a big believer especially these days in recruiting Energetic, Enthusiastic unselfish kids who love the game; this means more than ever these days. I believe kids who are mentally strong and who are good teammates are not only hard to find but they are backbone of any programs culture. CHRISTINA LIGGIO is the poster child for such kids. She loves the game of basketball but more importantly she likes people and people like her. She knows how to relate to teammates and coaches. That's because she has great communication skills. She knows how to read the the room. But she also has something else and it's something you don't teach… a desire for greatness that comes from the heaven's.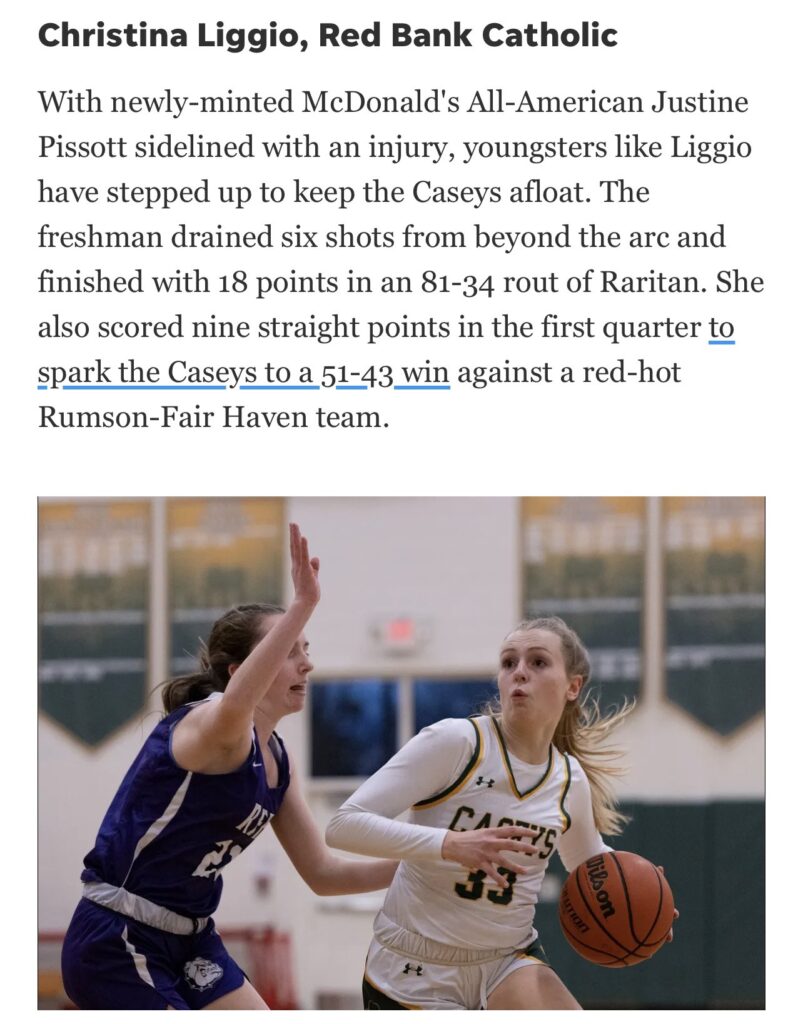 Its real easy for kids to work hard when things are going there way. It's not until a kid gets knocked down do you really learn the truth about them. It's when you don't shower a kid with praise and adulation but rather with raw negative truth, do you learn about them. It's not until you see how a kid handles success do you learn all you need to know about there character. Well Christina Liggio has nothing to hide because she begs for truth in her game always and her Character is why she has had so much success so early in her career.

These days so much more is said than done. In the case of Christina Liggio less is said and more is done. She is a kid without excuses, only high expectations. Nobody expected her to be named Freshman of the Year.. well nobody except her that it is. That's because she has a competitive nature and a mental and physical toughness you can't put into words. Some where surprise when she took over as the RBC go to player after Pissott was injured. Not Joe Montano because he secretly told me this before CHRISTINA LIGGIO played her first high school game "she is the most prepared freshman I have ever coached". You get the picture? You see Christina Liggio plays older than her age. That's because she is not just the ultimate gym rat but she is the ultimate coachable player. She wants information. She wants to unlock the secrets to greatness.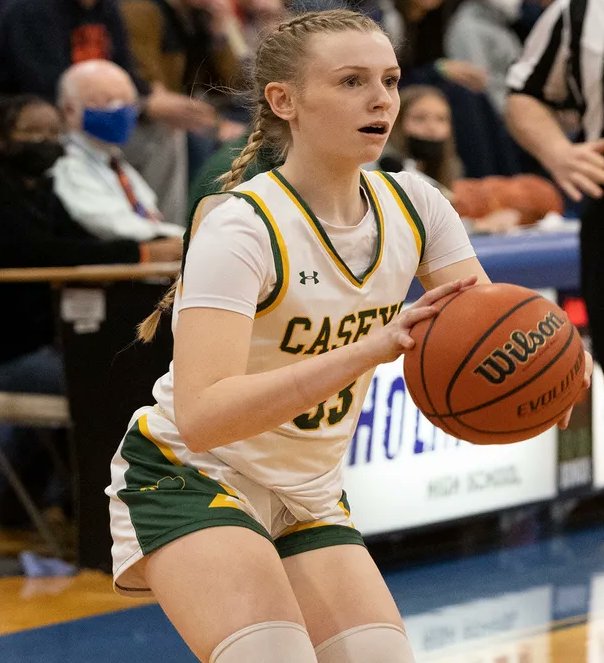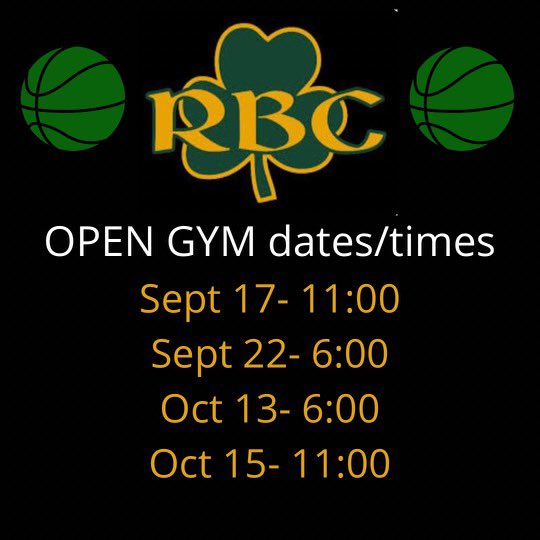 This spring and summer I coached Christina Liggio hard. Most kids would have crumbled under the pressure I put her under. I wanted to make sure The FRESHMAN OF THE YEAR and the many Division One offers would not make her soft. I picked on her game as often as possible. I complained she needed to pull up more in the lane, I told her she didn't talk on defense because she thought she was too important now and that responsibility was lesser players. I complained openly to her in front of her peers that her workouts were a waste of time. I focused on her anytime she got scored on during one on one drills. Told her others were treating her like a farm animal. Yet while never acknowledging when she scored or got a stop. When she got edgy, I told her nobody was begging her to stick around, if she didn't like it. I told I could care less if she came to train with me or not. Well Christina Liggio has stuck around around and I'm happy about it. It's why her face is my screen saver on my phone. It's there to remind me that there are still kids who work hard, want to be coached hard and that love and respect our game. CHRISTINA LIGGIO is why coaches coach. No drama just hard work and development. She is type of kid who lights up the gym with her magical personality the moment she walks in.
This summer Christina Liggio took another major jump as a player. Like all the great ones her presence is dynamic, you feel it the moment you see her in the gym. Her improvement curve is simply unmeasurable the last two years. But it's too be expected in truth because 5 hours a day in the gym is a normal part of her life. This not hype or talk or some kind of folklore story… This is REAL TALK AND A FACT! Now that Christina is working with a strength coach, the thought of what is coming is scary. That's because Christina never does anything half ass.. she is always in with both feet. Coaches ask me all the time, what level do I think Christina can play at? My answer is the same every time…