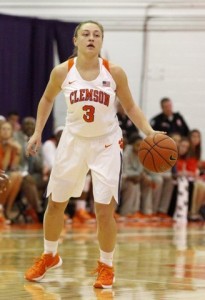 There was a upset in college basketball on Monday night.  Coach Jaida Williams and her Coastal Carolina defeated team ACC member Clemson. It was only the 2nd time in schools history that Coastal had defeated a ACC opponent. Now there is a reason this game caught me eye. Not because Jaida Williams is one of the up and coming stars in women's college basketball. Not because Coastal has two former shore stars in Nicole (played 33 minutes and Stephanie Isaac's (played 25 mins coming off a concussion) on the team. What caught my eye on Tuesday's morning box score was the name VICTORIA CARDACI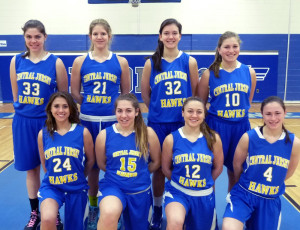 Victoria Cardaci was once thought to be one of the most talented young guards in the Shore Conference as a under-classmen. This was all but forgotten when she tore her ACL and had to sit out her junior year. She started her senior year fully recovered and it looked like, she was ready to fulfill all the promise that she had showed before her injury. Holmdel had a roster of D1 players. Morgan Graziano  (Manhattan College) Tara Inman (Seton Hall) and transfer Mia Ehling (St. Francis of NY) and it looked like  they finally had the talent to challenge the elite of the Shore Conference. Except none of that happened because for a second time in two years, senior Victoria Cardaci blew out her ACL. It was devastating not because Holmdel dreams would go up in smoke. It was devastating because the shore conference would never see how talented and gifted she was. It appeared Victoria Cardaci would be another sad story of what if? It appeared the career of very talented player was over. It was expected Victoria Cardaci would fade into the basketball shadows….except NOBODY TOLD VICTORIA CARDACI!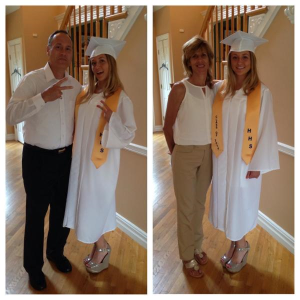 Victoria Cardaci like many kids prepared for college after high school. She traveled to South Carolina to attend Clemson University. But she had more than school on mind while making the trip. She decided to walk on at the ACC school. This after coming off back to back ACL injuries. In the world of sports nobody is suppose to come back from back to back ACL injuries. There not suppose to have the arrogance, the spirit or the desire to play D1 basketball let alone at the highest level of college basketball, except NOBODY TOLD VICTORIA CARDACI!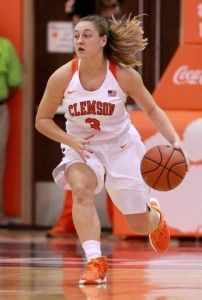 I ran into Victoria Cardaci this summer. She was home for a few weeks in the summer. She was up beat and excited to return to Clemson. She told me she had made the team AS A WALK ON. I thought to myself that is really impressive until she told me she played in 13 games.  First of all if you know anything about college basketball, a freshman getting any time at the D1 level is rare and even rarer at BCS level schools. Cardaci had beat the odds twice in one year. She not only made the roster at BCS school but also came all the back from a 2nd ACL injury. But getting time as walk on is unheard of… except NOBODY TOLD VICTORIA CARDACI!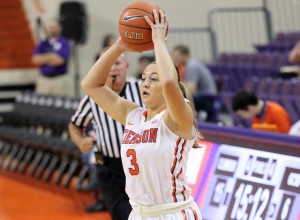 This year Victoria Cardaci has wasted no time showing Clemson Tiger fans what to expect from her over the next 3 years. Again she has done something few would ever believe was possible. She started her first college basketball game a year removed from her 2nd ACL surgery. YES, Victoria Cardaci was the starting guard for Clemson University Monday night. She did not only start, she delivered the goods.  She had a career high 11 points, 2 dimes and 3 steals in a career high 37 minutes for the ACC school. She showed that promise that shore fans only got a glimpse of during her high school career. It's unheard of  for a walk on to start at a D1 school and be the leading scorer, never mine at a ACC school, EXCEPT NOBODY TOLD VICTORIA CARDACI!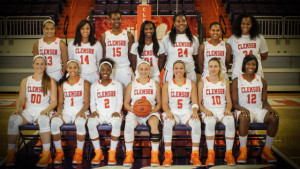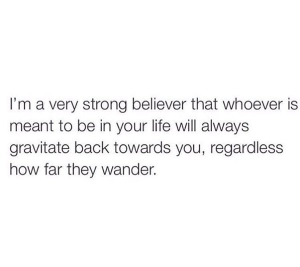 quote "VICTORIA CARDACI"
Victoria Cardaci had a number of really good D2 schools offer her a free education out of high school. But she wanted to attend school in the south. She also wanted to continue playing basketball when few if any outside her family believed this was possible. She also knew that she was as talented as any guard in the shore during her days at Holmdel. She just never got the chance to show what she could do; only if she was given a chance is what many thought. Now she is getting that chance. She is getting that chance at the highest level of college basketball in the toughest conference in America and she is proving she belongs. This was not suppose to happen, except NOBODY TOLD VICTORIA CARDACI!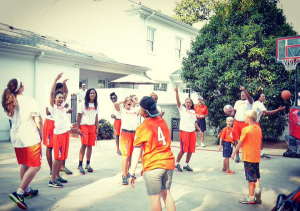 Victoria is now part of young and talented Clemson team. There will be nights like Coastal Carolina, young teams and building programs have such nights. Just like it has taken time for Cardaci to  come back from the darkness, so will CLEMSON . They have a coach with the vision, one that gave her a 3rd chance. She needed a coach willing to do her homework and learn she was once thought to be a D1 player by EVERYONE.  She got lucky because she found that in Coach Audra Smith. This journey she has been on, has been unbelievable to everyone ….EXCEPT VICTORIA CARDACI!
UPDATE…THERE ARE STILL SPOTS OPEN FOR THE BOOT CAMP. WE WILL TAKE 40 PLAYERS…THIS SATURDAY AND SUNDAY! sign up here http://hoopgroup.com/headquarters/basketball-clinics/preseason-high-school-boot-camp/