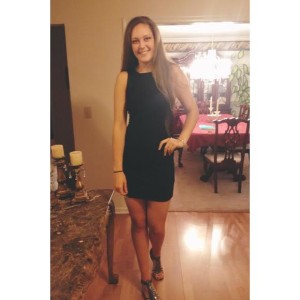 In a time when talented players are treated as stars. In a time when families and kids move from AAU team to AAU team. In a time when parents try to control the athletic environment for their kids benefit. In a time where politicking is way more important than development. In a time where ego's run wild…THERE ARE STILL KIDS LIKE CHRISTINA DICINDIO and nobody knows this better than U-PENN, who received a verbal commitment from one of the TOP 5 juniors in the state of New Jersey last night. The most compete package I know playing high school basketball CHRISTINA DICINDIO AND U-PENN HAVE JOINED FORCES.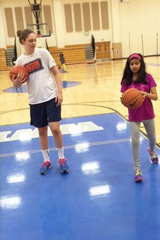 THE BEGINNING
When current Seton Hall assistant coach NICK DIPILLO called me one day and asked if I would go watch a 8th grader or as he said  "the best young post in the state"  I said yes! Nick played for me at FDU and is a former WNBA coach. He knows what he is talking about.  Because right now Christina DiCindio could make the case.. few if any post are better.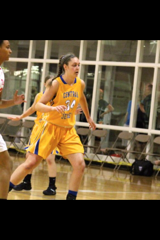 THE TREATMENT
There are players who want and expect special treatment, they want to work on their time table. This treatment they expect starts at a early age, when it clear they are talented.  There parents want and need everyone to know their child is different…better…more important. They want the high school coach to build everything around them. They tell the AAU coach how much time they want and how they want to be used. They want to control the basketball environment on and off the court…just showing up and letting the chips fall where they may? FORGET IT.  Christina DiCindio and her parents don't want to control anything except her education and work ethic. When people around DICINDO told her she be better at a brand name high school… she stayed right where she was at West Windsor North. When other AAU teams asked her to join her their teams… she stayed right where she was. What was the best thing to that happen to Christina Dicindo at the start?…SHE WAS NOT SPOILED AND JADED AT A EARLY AGE by the sharks; because she and her family never expected or wanted special treatment.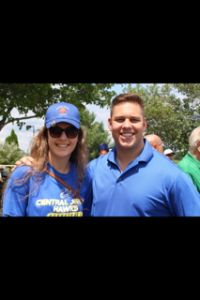 THE RELIABLITY
Reputations are built long before a player plays their first high school game. By the time a player reaches high school, they and their families in SOME cases have a high opinion of themselves. There expect a certain type of treatment, by that I mean they expect much to be given and little to be gave. They believe reputation is more important than competition and production. It's an old story that is played out every year at high schools across the country. This is why DiCindio is different, she is a work horse who has improved rapidly over the years though hard work and zero ego. She doesn't concern herself with this coach or that person likes somebody more. She wants competition and a real challenge. She is okay when others are given praise or recognition.  She is okay when you make her run  for missing layups and she is ok when you make her do push ups in front of her peers for mistakes. DiCindio just wants to get better…she doesn't worry about her ego.  Christina DiCindio is the most reliable player I have ever know….FOLKS SHE SHOWS UP EVERYDAY….This is what U-PENN  will love most about her. She will do the hardest thing in sports development…. show up every day to the most competitive and teaching environment she can find.
THE VILLAGE-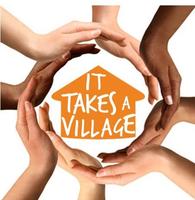 It's takes a village to build a player. No three people outside of her family, have done MORE for Christina DiCindio. These three people have believed in her more than anyone else, from day one. There are her hero's and real mentors.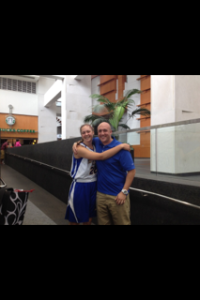 Nick Dipillo told me this and its a quote " When I am done with her, she will be the best post player in New Jersey" nobody has ever believed in a kid more than Nick believes in Christina DiCindio. It's safe to say he loves DiCindio like a daughter and she loves him as a 2nd dad. The family knows it was Nick Dipillo who got the ball started and made all the right moves for their daughter. When he left to move on to Seton Hall it was he who kept her AAU team together by moving them all as a group to the Martorelli Hawks. It was he who understood it was not just basketball, but a happy clean environment away for the sharks that DiCindio and her teammates needed. She is the same humble kid that she was when she first started playing for Coach Dipillo. She never was part of ugliness of AAU. He keep her away from haters before they could start destroying her and killing her joy from the game, most haters don't even know her name and Nick Dipillo is the main reason why. HE WAS HER BIGGEST ADVOCATE!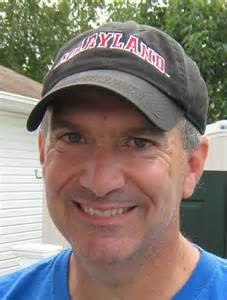 Bob Martorelli is a basketball junkie. Don't let him kid you, this is a very success man in life. He needs basketball like I need another Twinkie. But he loves kids and is loyal to them and their families  and expects the same from them. This is why he and the DiCindio family are perfect together. They understand that life is not just how many points and rebounds you get. It's about friendships and fair play for ALL. His Hawks team is made up of kids like DiCindio; kids who few knew about or cared about 2 years ago. Now he has a team of kids who have developed and now have a chance to do something in big in the next few years. It's because Bob Martorelli gave them something rare in AAU….a HEALTHY ENVIROMENT. DiCindio and Coach Martorelli have been a team and have been a good team, because they are proving, it's not about one player or one coach…and both would want it no other way. They understand basketball is not life and death. IT'S ABOUT CARING FOR OTHERS AS WELL… NOT JUST YOURSELF!
MIKE RICE trains a group of post players once a week. They are called the Unstoppables, because they won't stop working. When watching the Unstoppables you can't stop laughing. First it's laughing and joking, then it's Coach Rice barking about lack of work or effort. Then it's the girls making fun or coach Rice and then it's coach Rice returning the favor. It's for my money the best environment for teaching young post players and building  friendships I know. Coach Mike Rice, Christina DiCindio and family are friends for life. Not because of all Mike Rice has done for her as a basketball player. But because they like each other and really care for each other. Mike Rice gives his all to DiCindio and the Unstoppables. DiCindio just seems to work a little harder for Mike Rice than anyone else…why? RESPECT…THATS WHY! It's why these two will be tied to the hip forever.
THE FAMILY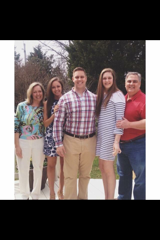 The Dincindo family all have one thing in common, they value education. Like the lone son of the family VINCE,  graduated and played football at Hamilton College. There daughter MARIA goes to College of New Jersey. You see they like sports but education is the name of the game. When I met Christina's sister Maria, what did she talk about? Her younger sister's total dedication to academics, not basketball. She was way more proud of this than basketball.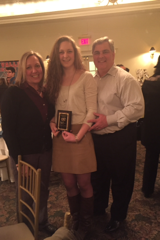 The family understands that education is the key to all doors. This is a close family, Vince Sr. and Gina don't want or expect their children to be treated special, yet it clear they want all their kids to get a special education. Both encourage their kids in sports, they drive Christina EVERYWHERE. Remember she does not play or live in the mecca of girls basketball. She travels hours at a time to train or play.  It's clear while basketball is  important to them, education and enjoying life experiences is the real focus of the family
When it came time for the recruiting process to begin, VINCE SR. and GINA were up front and fair to everyone. They wanted their daughter to do things the right way… the classy way.  They told schools that were not in their academic wheel house, very early…no thank you. They didn't need the ego trip of saying 80 schools are recruiting our daughter. They told big name schools they were not interested… because they didn't need to brag about a big name school. When she told friends who were recruiting her, she did so knowing they would be hurt but honesty was better…THIS IS A FAMILY WHO GETS IT.
THE HONEST COACH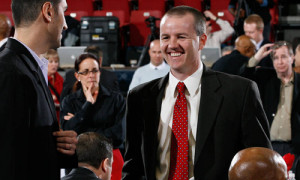 He is all smiles and for good reason!
Mike McLaughlin is the head coach at U-PENN and I need to tell you a story. I called Coach  McLaughlin about a young lady a few years ago. He said he wasn't interested. I called him again about the same kid, I couldn't believe he didn't want her; and he said please don't call me about her again. It had zero to do with basketball, the player was clearly good enough. Mike McLaughlin had a vision for his program and how it would look. He only wanted good kids, good parents and good people around his program. He also knows how to build relationships, because every year U-Penn attends THE GIRLS Academic Elite regardless if he need a player at the event or not. Mike McLaughlin is just loyal and understands relationships. He brought his grade school daughter to Academic Elite to watch because he understands relationships. But let me tell you what separates him from everyone else…REAL HONESTY…HE DOESN'T AND CAN'T BE A PHONY.
Coach McLaughlin texted me two weeks ago to tell me how much he enjoyed DiCindio being on campus. What he didn't SAY was this…young coaches pay close attention.  Can you put in a few words? What can you do to help? We would really appreciate anything you can do. See this is called class and not playing dirty. Coach McLaughlin is a straight shooter, his relationships are not based on what you can do for him. It's based on what HE CAN DO FOR YOU… by the way I knew from the day she visited U-PENN that's where she would go… Why? because she is good kid, with a good family surrounded by good people….sounds like a U-Penn kid if you ask me
THE CHOICE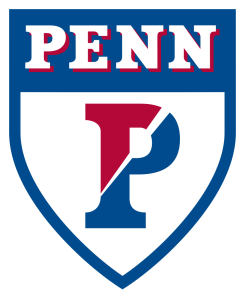 There is a reason Christina DiCindio is going to U-Penn and it has nothing to do with basketball. It has nothing to do with U-PENN  being one of the best schools in all of America. She is going to U-Penn because it where she fits best. It's a school with a rich tradition of caring for families. Do the homework and you will understand what I mean. She is going to U-Penn because she likes and trust both the coach and the community.  But most of all she will be attending U-Penn because she has no ego. The things that so often matter to so many other kids and families don't matter to her. What matters to her is a good education, good people and teammates she likes….U-PENN GIVES ALL THIS TO DICINDIO.
REASON TO BE HAPPY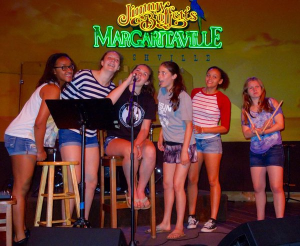 The CJ HAWKS all signing the right song!
I am happy for DiCindio because she did all this without drama. She did all this without having to be self centered. She understood it's okay to share the attention and the spotlight. She did all this without hurting anyone along the way. She did all this without leaving teammates and friends in the dusk asking what about us?. She did all this without lying, being sneaky or misrepresenting…she did all this by being A GREAT KID….CONGRATS TO TEAM DICINDIO AND HER FAMILY…..ANOTHER TOTAL PACKAGE IS IVY BOUND!
"Hey Christina if you need one of these, just let us know….WELCOME TO THE FAMILY"  KC "the package" Chambers(center) and future teammates