There is a game on Tap today that most are paying little if any attention too. Colts Neck came into this season hoping to take the next step forward. Elise Brown was one of the most underrated stars in the Shore. Amanda Hunt and steady point guard Sam Roth both were back. All Freshman team member CARA VOLPE  was returning and mega freshman star LOLA MULLANEY was joining the team. All parts seen to be in place to make that jump to the next level. But so far Colts Neck has been a solid Shore Top 10 team, but they lack that program win all teams need to take that next step. Today COLTS NECK takes on the  #15 team in the state… NEPTUNE. Colts Neck is running out of chances to prove they can play with the big girls….
Southern High has been searching for a program win for 3 years. Today they face a team they beat on the road last year, EAST BRUNSWICK. They be wise to pay close attention to the job at hand. Just ask COLTS NECK because East Brunswick had there way with Colts Neck earlier in the season. East Brunswick's backcourt is one of if not the  baby backcourt in NEW JERSEY. Sophomore guards Shanelle Colman and Nicole Johnson are as real as it gets. Make no mistake JOHNSON would be in the conversation for best sophomore guards in the shore if she played in our conference. Gabby Davis had 23 rebounds in last years game. She is the key to SOUTHERN, who at times last year forgot about her in offense….they better not do that today.  DAVIS is a future D1 lock. Colleen Brady folks has arrived and Nicolini is having a All Shore type season. A win today would not get the attention of some other wins….but make no mistake a win over EB would be impressive.
BIG NEWS ON WEDNESDAY..
St. Rose went on the road and beat #8 rated East Orange(Gregg Lerner) on the road. This was a big win for St. Rose. Joe Whalen must be given credit for adding this game late. First of all nobody wants to play EO AT EO even when they are not a top team. To play them when there loaded..BRAVE! St. Rose rightfully has taken heat for a weak schedule. But some of there best games were canceled at no fault of theirs. When they lost to Lenape, no one mentioned they did not have last years FRESHMAN OF THE YEAR Lucy Thomas who had 14 points and 17 rebound yesterday. Do people remember all the fuss made about boggie after St. Rose beat Long Island Luthern last year and St. Mary's missing a player when St. Rose beat them..guess the doesn't apply to St. Rose. I recivied  a text from a few college coaches  about Markhan and Stoll, both are seeing their stock continue to SOAR! By the way is anyone noticing how Jen Louro has shifted her game to look like her older FORMER PLAYER OF THE YEAR sister JESS? Louro has been a glass eater and defensive wizard. But notice she scores WHEN ST. ROSE NEEDS IT!…See kids it's not not just about points because Louro has mutiple D1 offers and is about to pick up another one if she didn't' already get the call…. St. Rose seeding spot won't be easy…but there game on FEB 13th vs. Manasquan will take care of that.
COACH BRUNO of Donavan Catholic got his 100th win last night. But Megan Hughes did everything in her power to prevent it. Hughes had 37 points in the lost for Pt. Boro and it was the highest total in the shore this year. Hughes has had a monster the season and no way can be keep off off  All shore this season. But the real story of the game has to be Melissa Buxton in her first game back scoring 28 points and grabbing 10 rebounds, including the game winning basket at the buzzer…talk about a great start. Alyssa Hirschy chipped in 20 points. No question this could  jump start Donavan Catholic's season.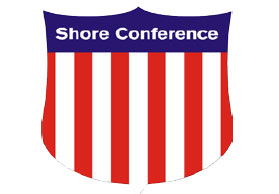 THE SHORE OWNS THE RANKINGS…
The SHORE CONFERENCE has 3 Teams Ranked in the Top 5…they have 5 teams in the TOP 10 and 7 teams in the TOP 20.
But what is more impressive is the State Group  Ranking. In group 2 RFH IS #1 and MANASQUAN IS #2…In Group 3 MIDDLETOWN SOUTH is rated #1 and Neptune #2…SJV is ranked #1 in non public. By the way non public is beastly as every team in the Top 10 is ranked in the state.
NJ.COM TOP 20….http://www.nj.com/hssn-mms/2016/01/njcom_girls_basketball_top_20_3.html#0
NJ.COM STATE GROUP RANKING.. http://highschoolsports.nj.com/news/article/4502967130664474794/njcom-girls-basketball-top-20-and-statewide-rankings-jan-28/
IT'S EARLY OUT THERE BUT ITS GETTING LATE….my picks as of Today.
COACH OF THE YEAR…JOHN BROWN…NEPTUNE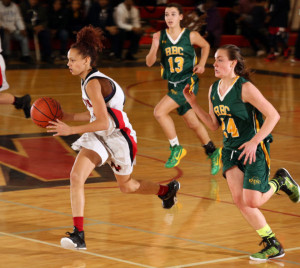 PLAYER OF THE YEAR…DEZZY ALLEN..NEPTUNE
FRESHMAN OF THE YEAR…FAITH MASONIUS…MANASQUAN
MOST IMPROVED PLAYER…HANNAN SCANLAN..RUMSON-FAIR HAVEN
UP AND COMING PLAYER…HAYLEY MOORE…RBC
SURPRISE TEAM OF THE YEAR…MANCHESTER HIGH SCHOOL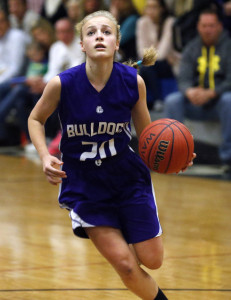 PLAYER MOVING TO SUPERSTAR STATUS…TORI HYDUKE…RUMSON
MOST UNDERRATED SENIOR…GIGI CAPONERGO…SJV
MOST  UNDERRATED JUNIOR…MOLLY WEISS…MARLBORO
MOST UNDERRATED SOPHOMORE…AMANDA HART…RBC
MOST UNDERRATED FRESHMAN…DAKOTA ADAMS…MANCHESTER
MOVING CLOSER TO D1 LOCK STATUS…KATIE FOOS (Rfh)..MOLLY WEISS( Marlboro)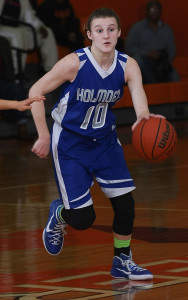 D1 LOCKS THAT MAY SURPRISE YOU…ADDIE MASONIUS(Manasquan)..LAUREN LITHGOW(St. Rose) MADDIE DORING(SJV) SIDNEY CAFFARO (Holmdel) GABBY DAVIS(Southern)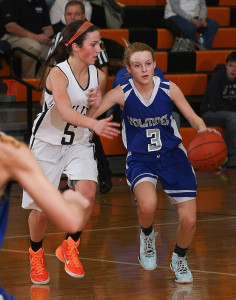 MOST DISRESPECTED PLAYE IN THE SHORE…JEN INMAN HOLMDEL
MOST RECRUITED JUNIOR..KIMI EVANS..SJV…everyone's dream recruit
MOST RECRUITED SOPHOMORE..TORI HYDUKE (RFH)…has mulitple OFFERS including BCS !
MOST RECRUITED FRESHMAN ..FAITH MASONIUS..MANASQUAN…Shocking HAHA
BCS LOCKS..FAITH MASONIUS…DESI ALLEN…TORI HYDUKE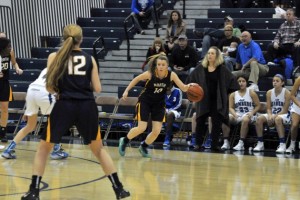 BCS CHANCE… KATIE RICE (RBC)…DARA MABREY(MANASQUAN)…BRIELLE BISOGNO ( TOM RIVER NORTH) HANNAN SCALAN(RFH)
UPDATE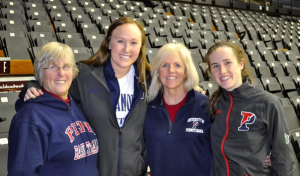 a few of my favorite people…MISS YOU GRACE:)
NO SHOOTING THIS WEEKEND…everyone head over to HOLMDEL for a great day of hoops..