There is a struggle that all kids and families must face during the recruiting process. It can be both painful and joyful all at one time. Sometimes it's feast of fathom and that change can happen overnight for a player. One day they hoping just to be noticed and the next day there hoping that they don't have to break a schools heart. Tuesday Ashley O'Connor took her 2nd visit to Fordham University of the Atlantic 10 conference. She has visited the school in April and left with a good feeling. She felt that she connected with Head Coach Gaitley and the her staff. She made a connection with the players. So on Wednesday morning she woke and made the most important decision of her young life. She called and made it official that she would be spending her college years in the Bronx, New York. Playing for one of the best programs on the East Coast….FORDHAM UNIVERSITY!
Last year Ashley O'Connor did just about everything a player can do at SJV. She won another SCT, her 3rd in row and she won her 3rd straight state title. She was First Team HOOP GROUP ALL SHORE…First Team HOOP GROUP ALL DEFENSE. She and her SJV teammates were ranked #6 in the country after a undefeated season and many believe they were one of the best teams in Shore history. There really seems to be, not much more for Ashley O'Connor to accomplish this year. But yesterday she put the cherry on top of everything by joining the Fordham University basketball program. If the truth be told, she knew that was where she wanted to go long before yesterday. But recruiting process is just that a process. So Ashley O'Connor had to do what so many other kids before her had to do. Go though the emotional up and downs that come with the process. She had to deal with the stress of not knowing what to expect. Her parents Brad and Kathleen had to watch it all play out. Thank God Ashley has made every good decision a kid can make along the way. Because everything Ashley O'Connor touches just seems to turn into gol…and Tuesday was no different.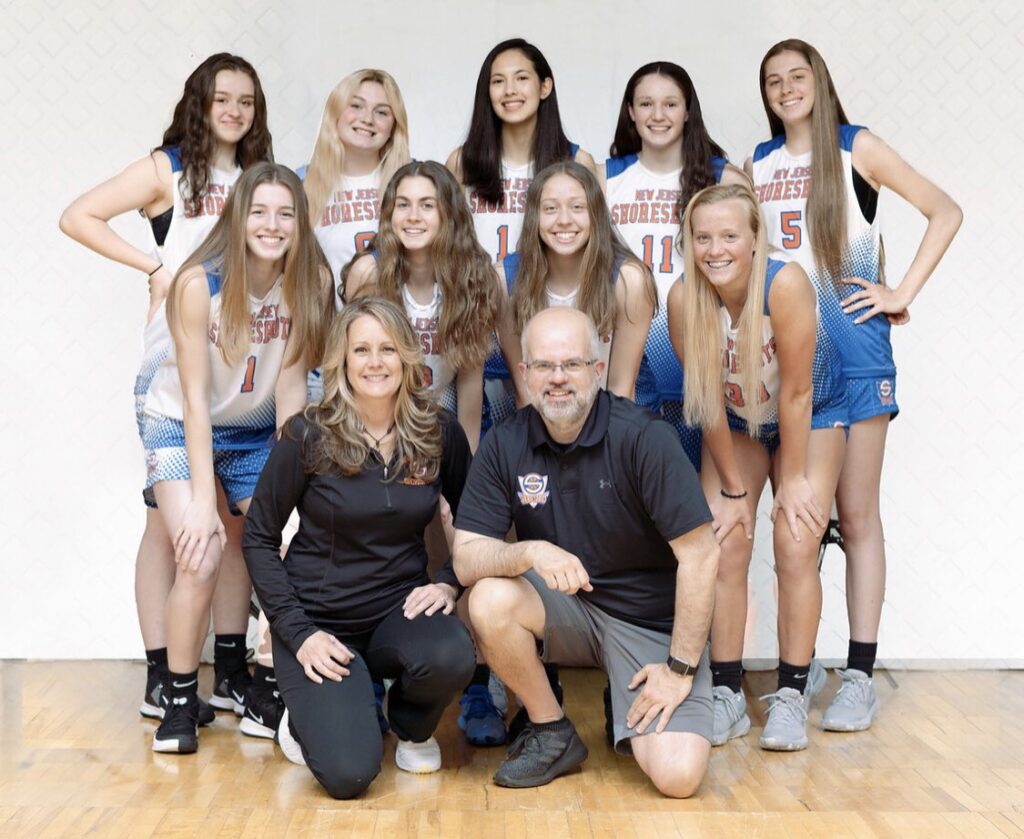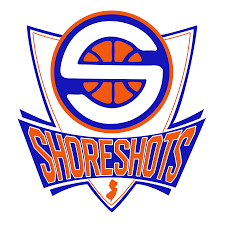 This summer Ashley O'Connor had to make a big decision as to where to play AAU this summer. She had been part of Team Rio. A team loaded with talent and more importantly were her best friends played. But Ashley and her parents both knew this summer was very important. She and they knew, Ashley needed a big summer in order to make her dreams come true. She already had a Division one offer on the table. But Ashley O'Connor has a 4.6 GPA and has been playing on one of the the best high school teams in the country the last 3 years. So settling for 2nd best is not something Miss O'Connor believes in… I guess its a SJV thing. So Ashley made the 2nd biggest basketball decision of her life. She decided to play AAU for the ShoreShots HGSL U17 TEAM. It was also the 2nd best athletic decision she made in her life. That because nobody is turning out and developing more Division one players like the Tracey Sabino's Shoreshots organization these days. The Shoreshots gave Ashley O'Connor a big stage to showcase her many talents. They allowed her to show her versatility not just on defense but offense as well. For Ashley O'Connor who has been in the most competitive high school practices in the state, who has played the best competition in the country at SJV. The ShoreShots was the perfect place to show her great she truly is a player. It's also where Ashely started her basketball career and it somehow felt right, that she would end her career as a Shoreshot. It was the perfect place to showcase all those talents nurtured by coach Karpell and the SJV program….and that's exactly what Ashley O'Connor did this entire summer.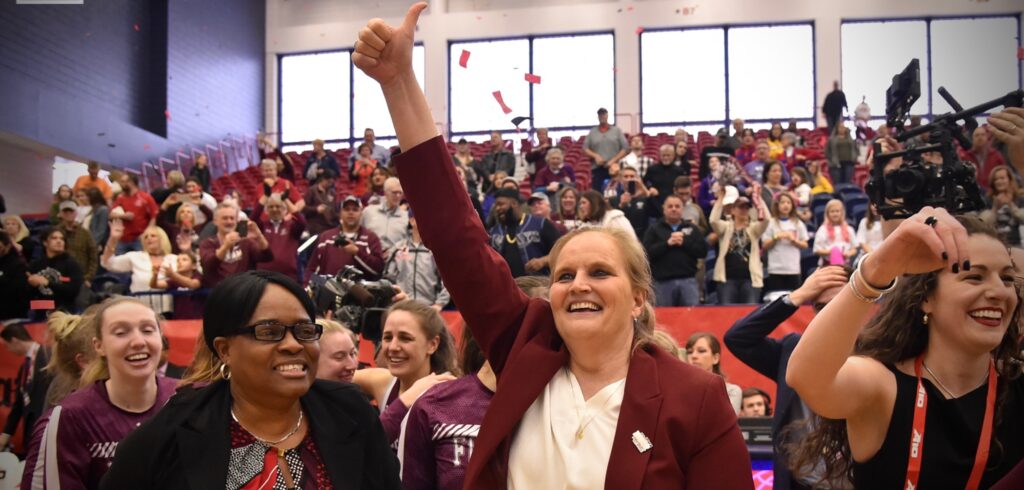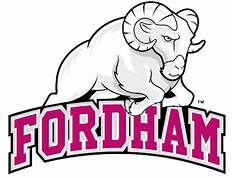 Before yesterday morning, Ashley O'Connor had offers from the Ivy League, Atlantic 10, the MACC, The American East and the NEC. She had offers from just about every conference. Many believe she would end up at one of the top teams in the Ivy. Many thought she would end up at a top basketball program somewhere. But I told you Ashley O'Connor is not the settling type. She wanted a little of both, she wanted that elite basketball competitive level. But she also wanted the academics. She wanted both worlds and Fordham University gave her exactly that. A taste of big time basketball big time athletics with the academics thrown in. Now Ashley O'Connor can do what she has done since 4th grade. Go about the business of outworking everyone without bringing attention to herself, while winning and winning and winning. That's because Fordham every year is in the hunt for a A-10 title. There coach Stephanie Gaitley is one of the most successful coaches in the country. She has won everywhere she has ever been. Her teams play defense as if its a birthright. She foster's a family atmosphere few schools can match. The players all get along and everything starts with being positive. Does that sound like some place else….SJV MAYBE!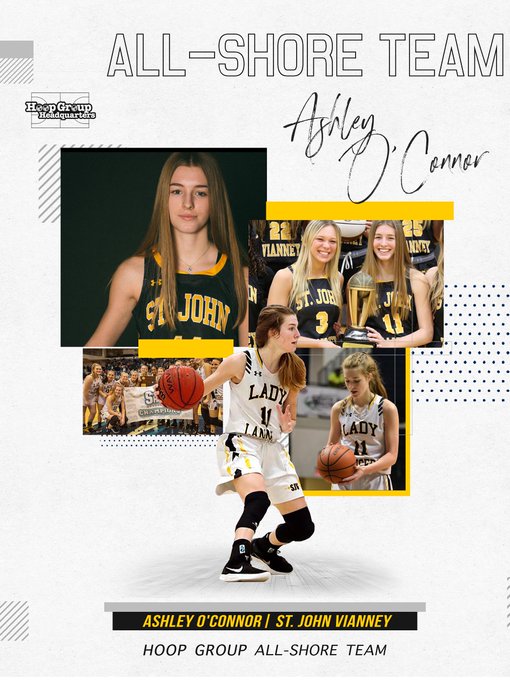 I don't think Ashley O'Connor becomes this talented AND MEGA SUCCESSFUL PERSON, without great decision making skills. And trust me it's a skill set. She knew the importance of working hard, practicing, training and playing in the right setting when she was just a kid. She challenged herself every step of the way. She did all the things most kids would not do, like shooting on weekends. Going to all the training and not taking shortcuts. She did all these things not knowing the final outcome. She did them with the understanding that there was nothing set in stone. But she did it from such a early age. She did when in 90% of the time she was never the star or got much of the credit. Yet she always stayed the course. She did all these things because she loved basketball and believed in herself more than any kid really had a right to…. she knew all these decisions would lead to making her dreams comes true. Today she looks very smart for betting on herself.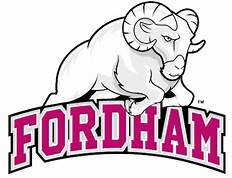 So Ashley O'Connor has been watching teammates and others make commitments to Division one schools. It's not easy to do, regardless of what any kid or parent tells you. In fact often times it leads to stress and kids making rash decisions. It leads to tears and lack of sleep. It not all a bowl of cherries folks. I can tell you it was not all peaches and cream for Ashley O'Connor either. But it funny of all the kids who signed with Division one schools this year. She was probably the least hype or talked about ..yet has done as much or more than just about anyone. She is also going to play in a major basketball conference. She is only one of three kids in the Shore to accomplish that this year. She has clearly squeezed every bit of talent out of her body since she was in 4th grade. That's because she made another great decision she made at a early age…TO BE THE VERY BEST PLAYER SHE COULD BE.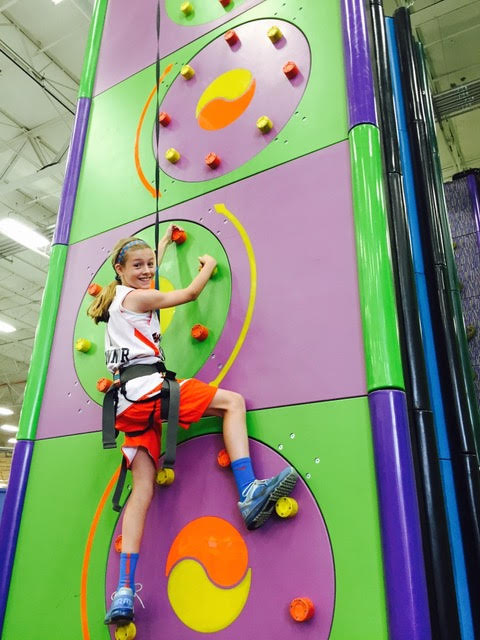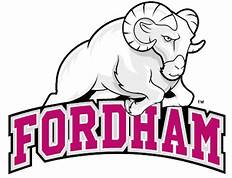 So another young lady has made her dreams come true. She has done so without much fanfare throughout the years. But she has always had that thing all kids need to make dreams comes true. A great supporting cast, her mother Kathleen and father Brad have been her biggest supporters. They say "if you don't believe in your kids…then who will". Well Ashley, never had to worry about such things. Her parents and sibling have been the positive energy all kids need to make dreams come true. There was one decision Ashley did not have to make, choosing a family, god took care of that and gave her a special family. They filled her life with love and support and because of that she now is on her way to the Bronx, and Coach Gaitley and the FORDHAM UNIVERSITY FAMILY CANNOT BE ANY HAPPIER!…CONGRATS TO ASHLEY O'CONNOR!