When building a basketball program, the first thing you must do is gain the respect of opponents. Colts Neck, Marlboro and Southern have gained the respect of all in recent years. There coaches, players and fans know they are close to getting to the next level. All three are ranked in the shore Top 10 somewhere, but they want more. Yesterday was a chance for all three to get a little more and gain a little more respect.
YOU MUST BE READY OUT THE GATE!
Colts Neck  the last two years has seen there program come back from the darkness. They have been ranked, they have a player on the All Freshman team in Cara Volpe last year. This year they have one of the best freshman in the entire state in Lola Mullaney to go along with the  talented Elise Brown. What they don't have is a signature win. Yesterday they took on the #15 team in the state Neptune. They found out that being ready and playing against a mega star is not easy.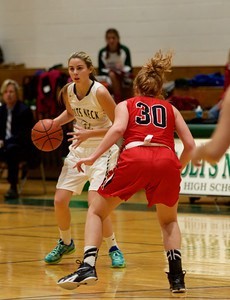 MULLANEY'S 20 POINTS AND 7 REBOUNDS WAS NOT ENOUGH!
Dezzy Allen had 35 points and 15 rebounds and seem to break Colts Neck heart all afternoon. But that is not the story of this game. The story of this game was the first 12 minutes. Because Colts went down by as much as 17 points in the first 12 minutes. This after Lola Mullaney, who one D1 coach said yesterday "reminded her of a young Kelly Hughes"  spotted them  a 5-0 lead to start the game.  After taking the lead, they threw the ball away at an alarming rate and showed they youth. Dezzy Allen had four three point plays alone in the first half. But then towards the end of the half Colts Neck woke up, Lola Mullaney had keep them in the game early with 12 points. But Cara Volpe and Elise Brown gave her some despartley needed back up. Colts  was only down 11 to start the 2nd half.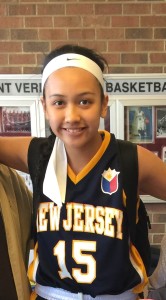 LEXIE IGLESIA TIRED TO SLOW ALLEN DOWN
It looked like we would have a repeat of the first 12  minutes when Dezzy Allen scored a quick easy two points to open the 2nd half. But that is when Coach Jassen went to work on the sidelines. He inserted Lexie Iglesia into the lineup and had her face guard Dezzy Allen. Iglesia chased Allen and never concerned herself with anything except Allen. This slowed Allen down and allowed Colts Neck to go on a run. Then coach Janssen used a time out, where he scolded and injected life and energy into his team FROM THE SIDELINES. He then had words with Coach Brown and showed his team he was there to fight. Coach Jassen was brilliant in bringing his team back to the light.  Led by Lola Mullaney (20 points,7 rebounds), Cara Volpe, Elise Brown and Jaime Prestigiacomo. Colts Neck had shaved another 4 points off the Neptune lead. They entered the 4th quarter somehow just down 7 points and had out scored Neptune in the 2nd and 3rd quarters.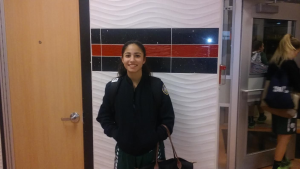 Jamie was "SENSATIONAL"  IN THE COMEBACK
Colts Neck was rolling in the 4th  Jamie Prestigiacomo. First she broke the Neptune press. Then she found Mullaney with great feeds in the open court, They she went to work on offense…She had 18 points on the night and somehow Colts Neck cut the Neptune lead to four with 5.30  left in the game. Then Igesia joined the offense party and knocked down a big 3 to go along with her wonderful defense…it was still a 4 point game with 3 minutes to go. Colts Neck it appeared had survived and had a real chance to win this game.  It seemed like Colts Neck had found the magic it needed and Neptune was feeling the heat.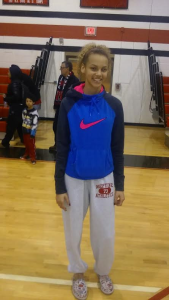 DEZZY IS ALL  SMILES AFTER A MONSTER GAME..
But this where having a superstar separates teams. Dezzy Allen took over the next 2 minutes of the game,  she answered the bell over and over. It seemed every time Colts Neck had a chance to get over the hump, there was Dezzy Allen stopping them right in there tracks..it was the floater in the lane, the offensive rebound, the foul shots..name it she did it.  Colts Neck had no answer for Allen after things got tight. When Cara Volpe who had another brilliant night with 13 points and 9 rebounds fouled out it was a wrap. Volpe has been on a roll the best two weeks and Colts Neck fell apart without her. Because Brianna Love with her 16 points and 5 rebounds to go along with her 3 dimes, took over the scoring and passing duties as she and Neptune to closed out Colts Neck.
LOVE PUT THE FINISHING TOUCHES ON COLTS NECK…
Colts Neck learned a lesson the hard way. The margin of error in games against Elite teams are small. They found out that being mentally ready from the toss is just as important as being ready late in the game. But more than anything else they learned that keeping superstar player under control could be the difference from getting that program win or continuing looking for that win….Colts Neck is still looking.
ONE BAD QUARTER CAN MEAN DISASTER
Marlboro High School has played what can only be called an insane schedule, They have taken on all the elite of the State and it clear they fear no one. But it's also clear they have not found the key to open the door against the Elite teams. Yesterday they had a chance to pull even in B North with a win against Middletown South; instead they found out that stars can light up a gym. Yesterday Marlboro ran into a star of stars… Stephanie Karcz had another triple double with 31 points..16 rebounds and 11 steals, This my friends is called stepping up. Marlboro fell apart in the 2nd quarter after only trailing by 4 after one (17-13) . But in a total collapse Marlboro lost the 2nd quarter 18-5 and found out, that one bad quarter against a Top 10 team can send you on your way….to keep searching for a program changing win.
TRAPS GAMES CAN BE DEVASTATING
Southern found out Nicole Johnson she is as good as any baby PERIOD!
Southern Regional has been knocking on the elite door for 3 years. They have yet to step thought. Yesterday they played the trap game of all trap games. Last year they beat East Brunswick High School on the road. So naturally they expected to win yesterday. But East Brunswick is well coached and have one of the best young guards in New Jersey in Shanelle Colmon and Nicole Johnson( 10 points) and if they played in the shore…they would be household names. The name Allie Warren may not mean much to shore fans, but it does to Southern players now. Warren is underrated and I have seen her against elite competition and she does not fold. Yesterday she had 6 points and her teammate Kim Anderson had ten. East Brunswick is not your typical Middlesex County team…they play hard and as a team.  Southern found out that not only is East Brunswick good, but they should be a Top 20 team. They blew out Southern 48-28. While it may have not gotten a great deal of attention around the shore… a win yesterday by Southern would have been just as impressive beating as RBC for example….Southern missed a chance to raise a few eyebrows.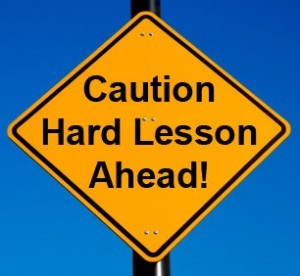 All three of these teams let golden opportunities slip by and all three learned an important lesson. If you want to get to the next level you must be special on days like yesterday…That window of gaining that program win for these teams…. is closing and it's closing fast.
INTERESTING THINGS FROM LAST NIGHT…
The Neptune players and Colts Neck players got after each other yesterday. Both teams played hard and at time physical. It was hard nosed clean basketball, this type game always leads to tempers flaring up. Coach Brown and Coach Jassen even had words. I love it, but coaches sticking up for their kids, but over stepping that line. After the game both in a classy move shook each others hands and smiled …as if to say we both fought the good fight …I love it!
Quotes of the Night "
College coach  "if Allen is not tbe best player in NEW JERSEY AM SHOCKED"
Discussing if Allen is the best player in New Jersey  "they may be better known or project higher in college, but better HS player, I doubt that" SEC assistant coach
D1 assistant coach  "Lola Mullaney reminds me of a young Kelly Hughes
INJURIES…
SAD TO REPORT ANOTHER D1 PLAYER WAS SERIOULY INJURIED LAST NIGHT IN THE MARLBORO VS. MIDDLETOWN SOUTH GAME….more later on this
VERBAL COMMITMENT…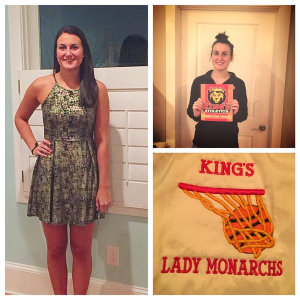 Congrats to Kayla Dillinger who gave KINGS COLLEGE LADY MONARCHS A VERBAL COMMITMENT….MORE ON THIS LATER
I JUST HAD TO POST THIS…AND YOUNG PLAYERS PLEASE PAY CLOSE ATTENTION…