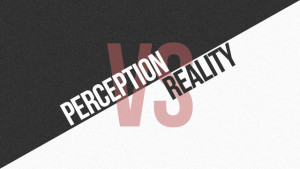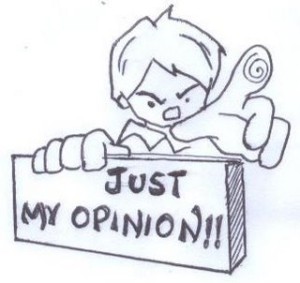 I wanted to comment on what's going on at Queen of Peace High School right now. I believe everyone involved is in a tough spot.  Yesterday Queen of Peace beat Harrison High School by a score of 94-17. Before I give you my thoughts, I think you should read this article (http://www.northjersey.com/sports/h-s-girls-basketball-queen-of-peace-turning-it-around-1.1496042).
I spoke to a Big East assistant Coach and asked him "what the hell is going on" he said that Queen of Peace has 3 possible D1 players and one that may even be a BCS player. He told me that they play what is best described as  a "lower level of high school basketball". He also said Coach Jiovanny Fontan was a nice young man and would in his words "never try embarrass anyone, he is just not like, it's his first high school job and he doesn't know better" Now I want to be clear, those were the words of a college coach who knows this young man. But it also tells me is this…a talented young coach in his first high school job may need some help with the political game, regardless if he likes it or not.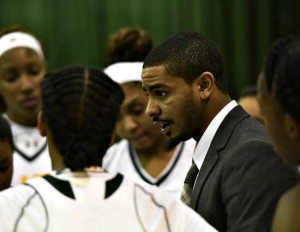 Now with that being said, lets discuss a few things. First if you are not in the stands watching the games you can not pass judgment on the kids…notice I said the kids. Next if the opposing teams, players, parents, or coaches are not complaining and making a formal complaint,  I am not talking about a bunch of faceless clowns making noise on a message board, then Queen of Peace is getting a raw deal. The opposing coach, players and families know when a team is running up the score against their weaker team. It's not Queen of Peace's fault they play in a division with weaker opponents.  The administrators have a obligation to put in writing any un-sportsmanship like behavior that is over the top or disrespectful to the game. 
Let me point out  a few facts about Queen of Peace. First they have some mega talented players who have  transferred in to the program…so what?  Because unless they are breaking the rules, it's nobody's business except the schools and the coach. If they are somehow getting around the rules and nobody is turning them in, I say this…. INNOCENT UNTIL PROVEN QUILTY. What I have found out over the years in these cases is this; the people yelling and complaining the the loudest are usually just jealous or haters. Especially when that school and in this case Queen of Peace use to be the homecoming game every year and an easy "W".  Now of course every school must decide, what image of the school they want to present. Are the young ladies  good representatives of the school? Good students? Do they get along with their classmates? Are they respectful to teachers and staff?  In other words are they good kids? If the answer to those question are  yes…I say instead of throwing rock…go KICK ROCKS!
Now is Coach Jiovanny Fontan organized, does he show up everyday with a practice plan, does he encourage his kids to hit the books, is he on time and hold his kids accountable, does he connect with his kids?  Does he follow the rules and stardards set forth by his AD and school? If the answer is yes, then all is good and what's the problem?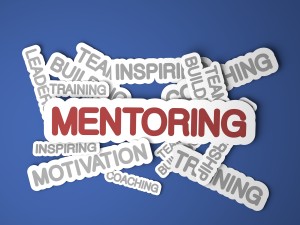 Now has anyone sat down with the Coach Jiovanny Fontan and explained to him AAU and High School basketball are different; but most importantly explain to him why? Does he have a mentor within the school system?…and please don't tell me Bob Hurley is his mentor, I've known Coach Hurley for over 30 years. By mentor I mean somebody helping him deal with the issue of having such a talented team against weaker competition? How to navigate the landscape? Has that mentor explained to him AD's, College Coaches, Players and Parents are watching his every move now. Because he is slowly drifting into the public eye and some very important people who may play a major role in his future coaching aspirations, may question his leadership if he isn't careful?   Coach Fontan would be wise to understand "Perception is reality" like it or not.
Has anyone explained to him by winning games by such a large margin, he could not only hurt the school but his personal reputation as well. Because every word I've heard about this young man is this… he is a first class young man. I have been told college coaching could be in his future is he chooses. He is well thought of in college coaching circles. It seems to me, he  just wants to make  Queen of Peace a powerhouse in New Jersey. If something is wrong with that, then folks don't even think about coming to the Shore. I have also heard he does in fact…DO THINGS THE RIGHT WAY… and by the way I have also heard a number of people say he is… a HELL OF A COACH.
Coach Fontan has more in common with Joe Whalen than just knowing Bob Hurley. Joe Whalen took over a program and started winning games…a lot of games…big games. This did not sit well with a lot of people. Friends it's called competition and coaches like players are competitive as hell. Joe Whalen plays the same type conference schedule as Queen of Peace in terms of competitiveness. His highest point total in a conference game this year is 80 and in that game the other team scored 40 points. In every other game the most St. Rose has scored is 68 points. Now I can promise you St. Rose could score 150 in some of these games; if they choose to0. For example against Keansburg St. Rose only scored 59 points, would you like to know why? Keansburg only scored 10 points in the game. Against Ranney, St. Rose only scored 63 points, do you know why? Ranney only had 13 points. Joe Whalen has gone as far to ask opposing coaches, do you want me to play zone? Would you like me to press a little, so you team will be ready for your next opponent? How many points does that kid need for 1ooo points? You see Joe Whalen has been around the block a few times. He understands he has some folks jealous of him and his program, because of his success.. But he REFUSES TO GIVE THEM AMMUNITION!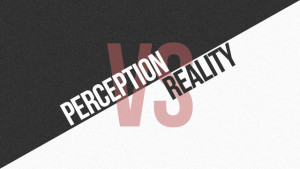 Queen of Peace Coach Jiovanny Fontan does not need critics right now; he need real honest support and help dealing with a tough situation.  His team cannot score for the other team, but he should limit his teams scoring. Yes it's ok to tell kids not to shoot layups or three's, but he is also allowed to tell them, who is allowed to shoot and who cannot. He can can say "we are only scoring 10 points in the 3rd or 4th quarter. These are all things a talented young coach may not understand and not feel comfortable with. But that's why you have mentors to explain these things to  talented high achieving coaches… you must to educate not eliminate. Coach Fontan may not be meaning to have such scores, but the bottom line is this again…..perception is reality…right or wrong.
Last week, SJV the best team in the State only scored 65 points against Raritan, do you know why? Raritan only scored 17 points in the game. SJV  has mega talent much more than Queen of Peace. If they can keep games from embarrassing opponents, so can Queen of Peace. But this must be a teaching moment for a talented young Coach and from all reports a group of super talented and nice kids….not a chance for haters to get even!