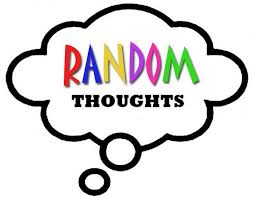 There are a lot of Random thoughts running threw my head this week. So lets' get right to it.
The Hoop Group Fall league took off with a bang last week. Taylor Crystian had an opening night, like no other. She had 34 points for RBR in her debut vs. St. Rose and stole the evening. But lost in all the hoopla was that Amelia Medolla had a great night as well. St. Rose and RBR were tied with 5 mins to go…before St. Rose cruised home. Both teams were missing key parts. RBR is going to be problem this year folks.
D1 coaches remember you when I told you Taylor Crystian was a D1 player who is coming from nowhere.. well how she had 30 tonight vs the possible pre season #1 team in the state St. Rose pic.twitter.com/bibvA9p88P

— ellonya Tiny Green (@CoachTinyGreen) September 19, 2019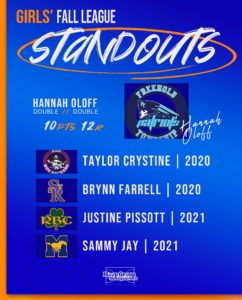 Speaking of the fall league, I was impressed with Sammy Jay of Marlboro. She is quick, tough and competitive. Marlboro is going to be a Top 10 team before the season ends this year. Interestingly Kathy Shanchez was back and while you can tell she has missed a lot of basketball. She could be a different maker. Marlboro gave RBC a battle for a half before running out of gas.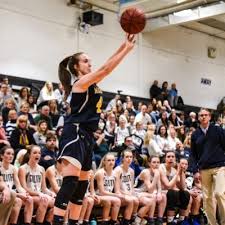 Speaking of Marlboro, I will go on the record now and say Jess Riepe is an Atlantic Ten type player. Last weekend she crushed a future P5 player with offers on the table. Then ran over a player already committed to a D1 school and played a baby with multiple D1 offers on the table to a stand still…Why I love NBS, it gives a kid a chance to prove themselves against legit competition.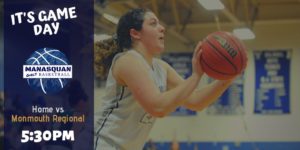 I still think Dorothy Loffredo  could develop into something special. She is a kid I believe who is right there. She has improved her shooting touch and has always been mega tough. But more importantly a great kid though and though…it fact the entire Manasquan roster if full of some of the best kids around.
I am all for the open calendar tiny! 166 days between September 1 and August 31. Unlimited evaluations of prospects but each evaluation counts as a day. Keep same contact, dead and shutdown periods. Let us dictate how, when and where we recruit!

— Joseph Logan (@CoachJoeLogan) September 18, 2019
I agree with Head  Coach Joe Logan of Loyola 100%. First of all its great coaches are spending more time with their teams. But do you need 5 coaches at fall workouts…I mean really! Next remember when they said that kids need to focus on skills and their education in the fall? LOL you got AAU teams practicing twice a week and playing every weekend. LOL..folks you can't make this stuff up…The NCAA has to do better.
Yesterday I had a chance to talk with this staff and folks this is going to be a special place for special kids….proud of you ladies…THIS STAFF WILL COVER EVERY BASE! https://t.co/lUz9hhymVP

— ellonya Tiny Green (@CoachTinyGreen) September 20, 2019

One of favorite staffs is FDU because there are the best at reaching out just to say hi. They don't call only when they need something. I really like this because you can build real trust this way.
Folks Zoe Brooks is up there at NO BOYS ALLOWED treating cats like farm animals pic.twitter.com/T9kkBXk3T0

— ellonya Tiny Green (@CoachTinyGreen) September 20, 2019

I mean this has nothing to do with the Shore. But OMG what Zoe Brooks is doing at No Boy Allowed is crazy. She treating folks like farm animals up there. She has had some monster games and making a real case as the best freshman in the state.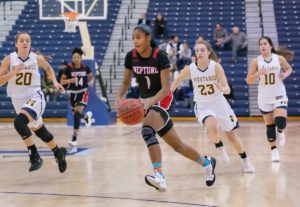 Yesterday Core Skills was rolling folks. Macy Bracey showed up and let me just say this. The young lady is by far the biggest sleeper in the shore. She is also one of the nicest kids I know. Her quickness and athletic body are the real deal.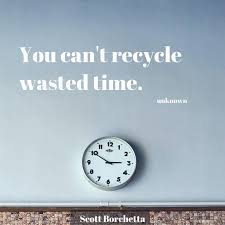 I don't care what anyone says, you sitting around waiting to play a fall league game when it 20 mins running time. You have 10 players on a roster, I say you have wasted a full day of training if you don't do something earlier in the day. The just may opinion.
Now I am going to say this for the millionth time. Your weight training should be working around you basketball training. Meaning if you can't make a jump shot or dribble being strong is not going to help you one bit!
If I hear another person brag to me about a kid re classing and crushing a bunch of 7th and 8th graders I will be forced to keep laughing. Listen I think re classing is a good idea for some kids. But those kids must play older competition in the fall. Why? Because once the high school seasons starts they are playing against weak and younger talent…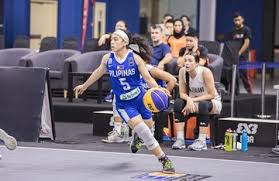 I wonder how many people know how good ELLA FAJARDO of Gil St. Benard is? Because college coaches need to know she is a D1 lock. This kid is the total package. I am looking forward to seeing her at NBS this weekend.
Tuesday training w Tiny:-) Way to drive Kaila @KailaScarpa . Always a great workout- thank you Tiny @CoachTinyGreen@RFHCoachCal @ShoreshotsGirls @mshaughnessy11 pic.twitter.com/vnBtYHQqmd

— Tara Scarpa (@ScarpaTara) May 1, 2019

There is no doubt in my mind Kayla Scrapa may hold the key to RFH's season. But if some how Lucy Adams can set up they can be scary. Because Paige Slaven gives them a deal breaker if that other stuff falls into place. But let me say this…Molly Kelly shocked me last week by what she did last week.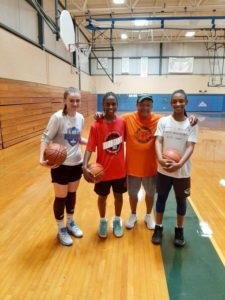 This has nothing to do with the Shore but these three are future D1 locks coaches… all from NYC and make the long drive to NBS on weekends…over 2 hours one way…why? The love of competition. Brianna Camaj, Taylor and Taryn Barbot.
That's tough! https://t.co/s72A0ZMxXs

— Gene Derkack (@gderkack) September 7, 2019

Amazing,  people its Taylor Derkack…wish folks would learn how to spell or at least use the spell check. I mean she is one of the best 2024's on planet earth. But she is not from the shore folks…another Kylee Watson deal. Well we will just have to adopt her too!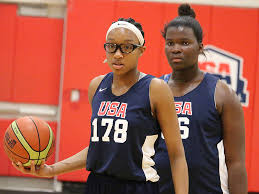 Folks this is a bad women…this is somebody that is going to blow up this season like you can't believe…she playing the entire season next year. If NBS last weekend is anything of an indication…. I only have one thing to say "LOOK OUT BELOW!"…CHRISTINA DALCE!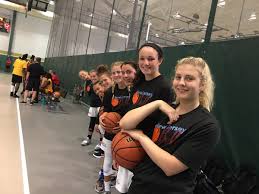 Here is a name nobody is talking about..Abby Ferguson. So let me be clear, she 100% will be wearing a D1 uniform. Do you know why? Lives in the gym 24/7/365. This kid is on a mission. She is going to have a break out season.  In fact Holmdel could be the surprise team of the year. I know this, they got some pieces to work with.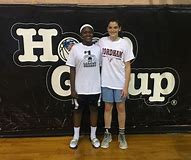 RBC's had the big, girl college programs at their open gym last week, including one historic program.  I think we all know who they were there to see. But it was little baby Casey Prior that a certain P5 school asked about… Prior is going to have a big freshman year. Let hope she can stay in front of real competition in the fall.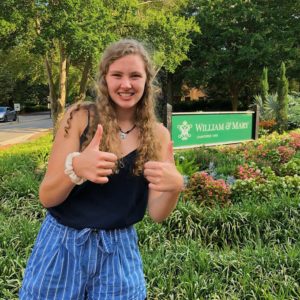 Trinity Hall is close folks…there are really close. But remember when you have so many dual spot players, it's hard getting them together in the fall. So you play catch up all season against the big girls. But Hall I feel will the games they're suppose to this season. The key to the future of the program is can they can a few year round competitive basketball players…I say yes!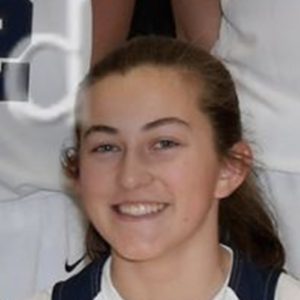 Grace Leary in a on a visit to a D1 school this weekend. Leary has willed herself into a top point guard in the Shore that nobody knows about…well college coaches sure as hell know her!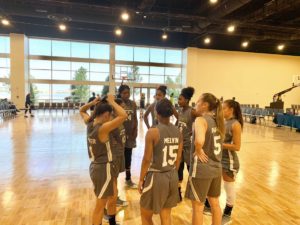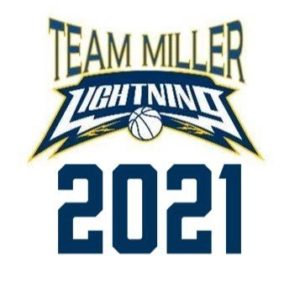 FINALLY…CLASS…JUST CLASS…ALL THE WAY…FROM THE KIDS, TO THE PARENTS TO THE COACES.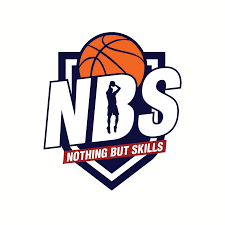 NBS IS BACK TO IT'S REGULAR TIME THIS WEEKEND…THERE ARE SPOTS AVAILABLE FOR THE 9AM-11AM SESSION…please sign up at the door