Sometimes a kid get caught up in a tough situation and can't find a way out. Sometimes a kid makes all the right moves and nobody believes in them. Sometimes a kid feels they will never get their chance. They believe nobody believes in them or there dreams. Sometimes a kid has nowhere to turn and they need an advocate. Somebody that believes in them, somebody that see's the time spent in the gym working and sweating. They need somebody who understands the pain and the disappointment of not being acknowledged. Sometimes if nobody steps in to save that player they disappear into the darkness. I was almost that kid once and got lucky, Megan Foos almost became that kid as well. But her parents refuse to let her athletic dreams and experiences disappear. Megan Foos is an athletic survivor and she can thank her two biggest advocates.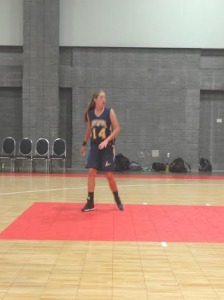 MEGAN FOOS PARENTS BELIEVED IN HER!
When Megan Foos was in 8th grade her team  She played with a group of girls who she liked and they all played like a team and won a lot of games together. It seemed everything was set up for Megan Foos to have a great High School experience.  All her teammates that also included Grace Stant would attend RFH and they would continue the tradition of RFH hanging banners, the only problem… it did not work out that way.  Because by the time she was a sophomore the only player left from the powerhouse 8th grade team that won so many games was she and Grace Stant. Megan Foos knew that she was in a different place than she ever anticipated.
When Megan Foos arrived at RFH she was 5'6″, paper thin with a baby face. She had not matured physically and was considered the good kid on the team. She was the player nobody disliked and got along with her teammates. She could shoot the ball as well as anyone and her basketball IQ was as good as anyone's. She played mostly JV as a freshman and had some good nights and got a lot of valuable minutes under belt. Megan had a nice freshman  year, but what she didn't know is that a perception of her had been created and shaking it was going to become a problem.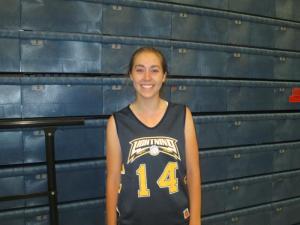 Megan learned Perceptions are hard to shake
When Megan Foos returned for her Sophomore season at RFH, she was excited about the future. She had grown close to 6ft and she was physically stronger. Megan also could shoot the ball and she could shoot it well. She hoped to fill the role of a shooter in the RFH offense. But what Megan didn't know was that most people didn't notice she had grown 5 inches and gotten stronger. What Megan didn't know is that everyone still  saw her as the same sweet easy going  Megan Foos. This is where percepitions and reality collide. While Megan was trying to impress and prove she was a different player…it was clear that opportunities she thought she was going to get…WERE NOT COMING.
Megan was asked to play to JV and sit varsity and that exactly what she did. But while playing Varsity Megan found out that she was gaining confidence. She was lighting it up on the JV level, she hoped those showings would open a small window of opportunity.  But again Megan found out a dirty little secret. When you play well on JV… they say that's JV. But then you sit varsity and you don't play…  its becomes a catch 22…when you play well it means nothing….when you play up you don't get a chance. Megan was reduced to garbage time and never really played in the meat of a real game.  Megan had created a perception of they type of player she was right or wrong.  Throw in the success of the RFH team who WON the Group 2 state title and had everyone returning the next year. It appeared an opportunity for Megan Foos was not coming …Megan was in a tight spot!  It appeared Megan Foos folks was getting ready to go to that high school grave yard so many unnoticed players land in. Megan Foos had nobody that believed in her abilities and she needed an advocate….REAL QUICK!
There is a fine line between a parent being helpful and a trouble maker. Kathy Foos is a former College player. She played at Pace University and was a good player, she also knew that her daughter was a late developer physically. She also knew the perception of her daughter was set in stone. She knew that no matter what her daughter did, she did not have enough time left in her high school career to create a new perception of who she really was….and time was running out on Megan. RFH would have the exact same roster for the remainder of her athletic career. No only would she most likely not play but the very players she grew up with were no longer on the team. There was nothing to keep Megan around from a basketball stand point. So Megan's parents made a bold move to save there daughter….MEGAN FOOS would start all over. But the new Megan Foos had one thing going her way. She would not be the baby faced innocent kid that showed up at RFH. She would be the 6ft Megan Foos who could shoot the ball…she could create a whole new perception without worrying about the old thin, baby faced Megan Foos perception chasing her around….Greg and Kathy Foos sent their daughter to one of the best prep schools in the country "The Taft School"….MEGAN NEEDED TO KNOW SOMEBODY BELIEVED IN HER… and it turned out to be her parents.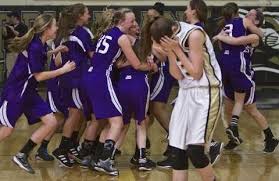 RFH won a Group 2 title but Foos didn't feel part of it!
When Megan Foos arrived at the Taft School the first thing she noticed was that they were no  perceptions about her that would hold her back. She would be on the same even playing ground as any other player, somethng she was dyng. She knew that if she could just bring the confidence that she had playing JV at RFH to the floor she would be fine. Megan Foos just wanted a opportunity and that exactly what she got and she made the most of it. Taft was super excited to have a player with size and shooting ability and Megan was excited that somebody wanted her…it was a match made in heaven….She started VARSITY AND AVERAGED 10 POINTS A GAME!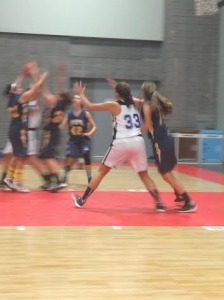 Megan found new life and happiness at the Taft School
This season Megan Foos BROKE THE SCHOOL RECORD FOR MOST THREE'S IN A GAME WITH SEVEN. Now this alone would be a big story, but the bigger part of this story is this. If Greg and Kathy Foos did not believe in their daughter none of this never happens. If they don't open up another door,  she never gets the high school experience that she is having now. More importantly if  Greg and Kathy Foos didn't believe in there daughter….WELL THEN WHO THE HELL ELSE WILL? One year ago Megan Foos had one foot in the high school athletic grave yard, now she is living the dream. She is having a blast playing basketball at school she loves and getting a great education. Its all because the perceptions of her by others was not what she believed and more importantly her parents knew who she was and what she was capable of doing…THANK GOD! The next step for Megan Foos is college and she will take some real positive learning experiences with her where ever she decides to suit up at….BECAUSE MEGAN FOO NOW BELIEVES IT NEVER TOO LATE!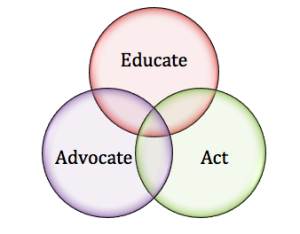 Parents sometimes your kids need you, the easy thing is to sit around and complain and watch your kid suffer. Sometimes your kids need you to save them because nobody else will. Its not always the coaches fault or the kids fault…sometimes its about timing and you can't let that be a reason for your child to be unhappy…FIND A WAY FOR YOUR KIDS! THE FOOS FAMILY DID.
UPDATES-
WEEKLY AWARDS…TOP TEN…VICTORIA GALVAN ALL TOMORROW!
POINT GUARD SCHOOL AT HOOP GROUP TOMORROW