The Top 10 teams in the shore remain the same, but as expected we have a lot of movement. Teams 1-6 are pretty clear. But the order of 7-10 is not as clear and WHILE they are having good years, they still have some things to prove if they plan to stay in the Top 10
WEEK 5 TOP TEN RANKING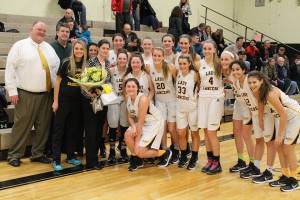 1-ST. JOHN VIANNEY– All roads will have to go though Dawn Karpell and her merry Crew!
2-MANASQUAN– they will need to find a 2nd scorer
3- RUMSON– What's the's team Identity?
4. ST. ROSE–  who can say for sure… But Louro and Phipps are special
5. NEPTUNE– Coach Brown has Bacon and Allen playing at a high level
6. MIDDLETOWN SOUTH– got a major scare vs Jekyll and Hyde Freehold Twp.
7. HOLMDEL– they got kicked around by the big girls…but watch out!
8. SOUTHERN– waiting for another shot at the big girls
9. RED BANK CATHOLIC– Injuries and youth are taking its toll
10- MARLBORO– winning the games they are suppose too.
WEEKLY AWARDS-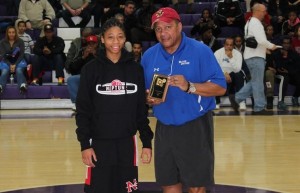 PLAYER OF THE WEEK- MARIJIHAN BACON NEPTUNE HIGH SCHOOL
Bacon was on a mission last week. First she scored a career high 34 points vs Colts Neck. Then in the biggest game of the year, she had 24 points 8 rebounds and 4 steals against RBC. She wrapped up her week with a 14 point game against Boys and Girls of NYC. MARIJIHAN BACON IS COOKING.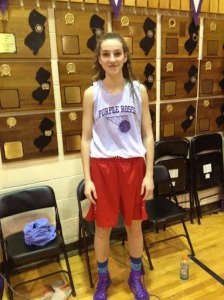 FRESHMAN OF THE WEEK-ELIZABETH MARISICANO-ST. ROSE HIGH SCHOOL
The 6ft multi dimensional forward did a little bit of everything last week. She averaged 6 points and 5 rebounds for the week. But in what was a big win for St. Roses against NY and Tri State ranked St. Mary's, Loving as she is known to her friends had 6 points and 8 rebounds. No question she in the conversation for FRESHMAN OF THE YEAR!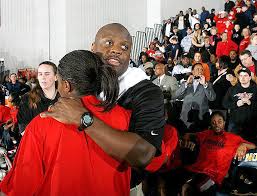 COACH OF THE WEEK- JOHN BROWN- NEPTUNE HIGH SCHOOL
His Neptune team of guards knocked off RBC in their first big test of the season. Brown's team played its traditional pressure defense and kept RBC off guard all day. John Brown has Neptune ranked in every local and state poll and his team is in FULL CONTROL of B NORTH.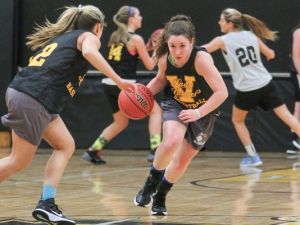 TEAM OF THE WEEK- ST. JOHN VIANNEY HIGH SCHOOL
Dawn Karpell and her group of Merry Lancers gave former #1 Manasquan its first lost of the season. They responded to any thing Manasquan threw their way. They also closed another close game as they beat Long Island powerhouse St. Anthony's in overtime as super sub Tina LeBron had 11 points, Kimi Evans 14 and Kellyville combined for 29 points with Campbell getting 19. Two tough games and TWO MONSTER WINS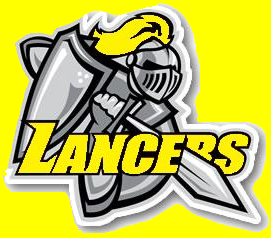 WIN OF THE WEEK- ST. JOHN VIANNEY- 
SJV sent a  message to not only the Shore, but the state as they knocked off Manasquan. They did it with defense, timely shooting and it was a total team effort.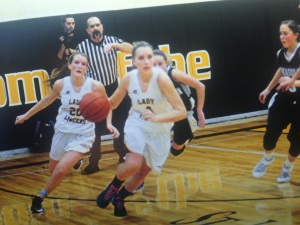 SURPRISE PLAYER OF THE WEEK- COURTNEY DOBRZYNSKI- SJV
Courtney's performance against Manasquan was flawless. First when Manasquan cut the SJV to one in the 2nd half she banged out a big jumper to give SJV breathing room. She had big driving basket in the 2nd half to halt Manasquan. She finished with 7 points. But her defense was lights as she turned the lights out on the Manasquan guards. The future D1 guard has been nothing but sensational for SJV this year
 special note-
KAT PHIPPS had the game of the year to day in the state. She had nine three's on her way to a 42 point performance. Phipps right now is making a real claim in this early part of the season for first team ALL SHORE, ALL STATE AND PLAYER OF THE YEAR!
AROUND THE SHORE-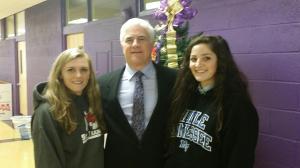 Joe Whalen's ability to showcase his players is really something to appreciate. He has turned Kat Phipps and Jess Louro into full blown superstars over the last 2 years.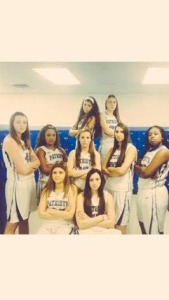 Freehold Twp is took Middletown South to the wall yesterday before losing by two. Freehold is one of those teams if they catch a Top team on the right night…could take somebody out.
THE BULLDOG CHALLENGE http://www.msgvarsity.com/swish-dish-bulldog-challenge-debuts-1.1672410   All college coaches who attend this event will receive a cheat sheet….Coaches must attend the event to receive a cheat sheet!
THE MLK CLINIC IS THIS MONDAY…JANUARY 19TH…9:00am -2:00pm – 
http://hoopgroup.com/headquarters/clinics/martin-luther-king/