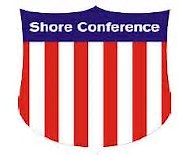 There are so many storylines this season. There are players who have slipped under the radar. There players who have exceeded all exceptions and special babies having special seasons. There are also teams that are having excellent season but getting over shadowed by the quality of the shore.
There is a laundry list of players having great seasons who have been swallowed up by the Shore Conference insane talent and great teams. So here are 7 names I know you are missing the boat on this season….
CHRISTINA ANTONAKAKIS- HOLMDEL– SENIOR–
When we talk about All Shore, how often does her name come up? Rarely if ever, I will have so much more to say about her on Monday. But for now does anyone realize her team is in the Top 10 and she has carried Holmdel on her back. No to mention, her team is made up of inexperienced players. Holmdel is 11-4 and 6-2 in the best conference in the state….for the record Antonakakis is averaging 19.4 points a game.
CASSIDY DEAVER- MANALAPAN HIGH SCHOOL-JUNIOR-
This is one of the best keep secrets in the Shore Conference. Check out what she has done in the last week alone. Back to back 23 point games.  She gets lost in the sauce because she doesn't play for a top team. But she is not only a scorer but a big time defender as well. She can score in a number of ways and most importantly against quality competition. She mostly likely will spend the entire year under the radar… doing WORK. She is averaging 13 points a game and nobody knows her name.
STEPHANIE MAYERHOFER-MIDDLETOWN SOUTH- SOPHOMORE
So you know she is the most improved player in the Shore. But that's a nice little honor but what everyone is missing the boat on is that she is a Division one prospect and the best player wearing a Middletown South jersey these days. Have you seen what she has done in her last 3 game alone. 17, 17 and 15 points. She also plays lights out defense. She has been as big a surprise as there is in the shore this season. Time to start giving her the credit she deserves….a Top guard in the 2020 class these days.
CARA VOLPE-COLTS NECK-SENIOR
Again another player for some reason not in the ALL SHORE CONVERSATION. She has  been off the charts all season and in the biggest games. She has Colts Neck in first place in A NORTH… She has 4 double doubles on the season. She developed her jumper and is as good a defender in the shore. She has been floating under the radar, but notice Colts Neck is in the Top 10 and she is a big reason why.
GISELLA ROMEO- MARLBORO- JUNIOR
Come on…how can this kid still be under the radar. First of all her stats for a guard are off the charts. She averaging just about 14 points and 6 rebounds a game. She drops three dimes and get 2.5 steals a night. These are crazy stats for any guard. You can count on your hand the number of guards with these numbers. Now throw in how hard she plays, her effort is totally off the charts… this is one of the MOST under appreciated kids not just in the shore but the state as well….college coaches HELLO!
DAKOTA ADAMS- MANCHESTER- JUNIOR
Now this seems strange putting her on this list. She was a ALL SHORE PLAYER last year. But here is why she is on this list, she in my mind is officially a D1 player. There is no question college and you know what's next. Don't make me say "I TOLD YOU". She has developed a nice jumper to go along with her jump hook and sick post moves. She is a natural three and can defend 3 positions. While folks are bragging about double/doubles…she is averaging a double/double.  She is doing it against the very best as well. What about her 13 point and 16 rebounds against then #8 RFH.  She is the most underrated player in the shore conference by a long shot…college coaches may I brag…I haven't been wrong since George Washington has been president and DAKOTA ADAMS…IS A D1 LOCK… AND STEAL.
BIANCA GIORDANO- JACKSON MEMORIAL- SOPHOMORE
This is a sleeper of sleepers and folks she right now is tracking as one of the best young point guards in the shore. There is no better case of where stats don't tell the story.  But if you must have some stats…how about a double/double which included 10 points and 10 assists. This baby is averaging 6 points and 6 assists a game, which ranks 9th in the state. She had multiple double figure scoring games and has helped Jackson Memorial become one of the real good stories as this program once again is back on the map. She is that rare guard who makes others around her better…college coaches you have been told..
SHAUNNA BRUKNER- BRICK MEMORIAL- JUNIOR
This has to be the biggest sleeper in the shore. Her numbers are insane this year. She is averaging 16 points and 16 rebounds…those are sick numbers. The reason you don't know her is because he team has struggled all season. So she is forgotten and gets very little credit for her accomplishments. She's had 30 point games and multiple games in the high 20's. What most amazing is that in her last game she had 29 rebounds…She is 2nd in the state in rebounding…..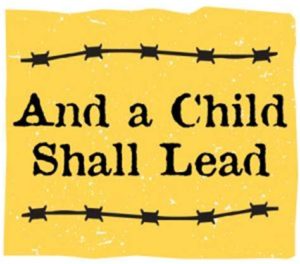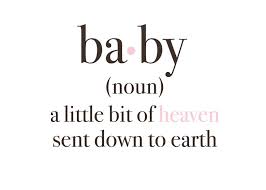 When you talk about babies, the first two names that come to mind are Destiny Adams of Manchester and Sophia Sabino of Red Bank Catholic. But the  fact of the matter is the shore is loaded with stud babies this year.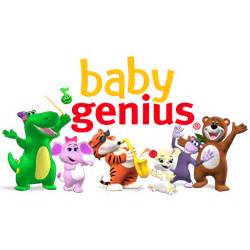 RYANN TAYLOR- HOLMDEL- FRESHMAN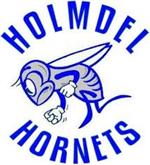 Well if you don't know her name you better learn it. She is a Division one lock and is having a dream freshman year. Now you know why Holmdel is exceeding all expectations this year. It's because she has stepped up this year. She is averaging 8.4 points a game. She has multiple double figure scoring games, including a season high 17 points. She is one of the best shooters in the shore right now. She has 26 three's on the season and that number is going to grow. Ryann Taylor has star written all over her.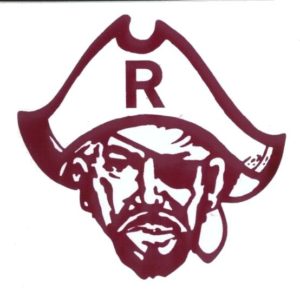 CHOLE TETER- RED BANK REG- FRESHMAN
Now this is no really a surprise. They fall she had coaches talking and played with the 2021 ShoreShots dream team. But some of what she has accomplished this year cannot be ignored. She had a game winning three at the buzzer to beat Manalapan in just her second college game. She posted double figures in RBR's near upset of #8 RFH. She has had multiple double figure scoring games and is a top defender as a baby. She had 14 against  TRE in the WOBM and right now is tracking to be 1st TEAM ALL FRESHMAN. RBR is a team of the future and she is one of the reasons why.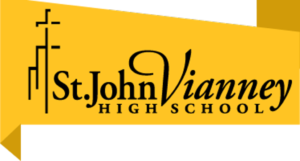 KATIE HILL- ST. JOHN VIANNEY- FRESHMAN
Flat out the most underrated Freshman to roll into the shore in years. She is a D1 lock of locks. She has a college ready body now and still growing. She has every next level skill set and a next level work ethic to go with it. Now throw in she is in the #1 program for preparing kids for the next level. Her back to back three's against RBC in the biggest game of the year was key to the victory. She is a drama free kid from a drama free family making her a must recruit for D1 schools. Now poder this if you must…in four years…she could be the BEST PLAYER IN THE 2021 CLASS….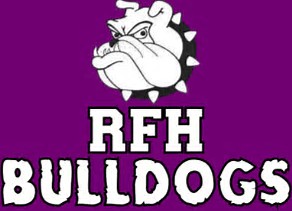 GRACE MUNT- RUMSON FAIR HEAVEN – FRESHMAN
I realize that everyone thinks RFH is one women show. But they would be very wrong and Grace Munt parents can spend her college savings. She too will be wearing a D1 uniform one day. This is a winner, by that I mean she will play any role that Coach Callahan asks her to play. She has shown when asked she can score, handle the ball and yes pass…she is an elite passer folks. She cuts hard and rebounds way above her size. She had a double/double against TOC champ Franklin…11 points and 11 rebounds. That's called baby love on a big stage.  She is averaging 5 point and 5 rebounds against the best competition in the state…a FUTURE D1 LOCK

ABBY ANTOGNOLI- ST. ROSE- FRESHMAN
Now you may not know who she is and that's okay. But make no mistake that is about to change very soon. She is one of the most exciting young players to hit the shore in years. She can totally disrupt a team with her all out hustle and effort. She may look like a grammar school kid, but her game is that of a seasoned veteran. She is averaging 6 points and 3 dimes a game… but what makes her special is her energy and ability to make others around her better. She has a chance to one day be one of the best in the state.
CAITLYN DECKER- RBR- FRESHMAN
Folks this one has come out of left field. She is a serious soccer player who is having a monster freshman year. She has started every game this year for the upstart RBR team. JT has turned her loose on the shore. She is averaging just under 10 points a game. She has been the Freshman of the Week and has proven she is not afraid of the big moment. She has scored in double figures in every game except four. Along with Teter has a foundation at RBR for years to come.
New Round of Training starts the week of Feb 5th at Hoop Group….