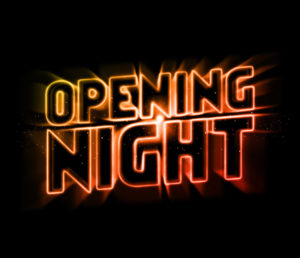 The high school basketball season kicked off with a loud bang this weekend. Rumson and the Coach Dave Callahan Era was a hit. SJV took on  National Christian Academy in a battle of Nationally Ranked programs. The WOBM kicked off and Neptune looked like the clear favorite. It was a week when we got our first look at the Ocean County babies and they did not disappoint. One thing is clear we are going to see a lot of movement in the state top 20 and of course in the shore conference rankings.
SHORE CONFERENCE WEEKLY AWARDS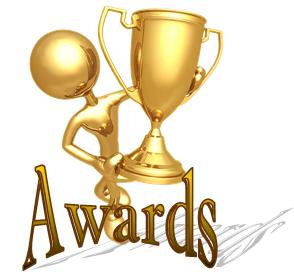 COACH OF THE WEEK
Dave Callahan– proved to everybody on one night that he is ready for prime time. Callahan has clearly won over his team and its supporters. The new up-tempo style that involves fast break basketball, is sure to lead to a fun and enjoyable season for the Bulldog faithful. Rumson look prepared and more importantly totally in command in knocking off number #5 Saddle River Day.
PLAYER OF THE WEEK
Dezzy Allen-SR- Neptune High School- and Hannah Scanlan share The Player Of The Week Award. Both were sensational and took over games.  Allen who on day one of the season had 12 points in Neptune's win over Marlboro. But the scoring machine bounced back with a star performance against Monroe High School. Dezzy had 37 points as Neptune rolled at the WOBM.
Hannah Scanlan-SR. RFH- made a statement on Friday night with one of the best performances we have seen in recent years. She dominated All Phases of the game in her blistering 28 point and 14 rebound performance. SADDLE DAY RIVER had no answer for the 6'2″ senior. Hannah Scanlan right now is playing at a level that could make her a POY candidate.
FRESHMAN OF THE WEEK
Kate Leturgez- Point. Pleasant Boro– May not have had the hype of some of the other incoming players in the freshman class. But those in the know, knew all about her. Saturday she stuffed the box score in her WOBM debut. Leturgez almost put up a double/double with 12 points and 9 rebounds. She also had 4 assists and 4 steals.
TEAM OF THE WEEK-
Rumson-fair Haven was so dominant on Friday night it leads one to believe maybe that #5 ranking in the state is no a mirage. RFH displayed shooting,  ball movement and unselfish play that they have not seen around those parts of the woods in years. Their performance against Saddle Day River was nothing short of overwhelming.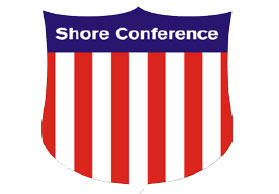 OPENING WEEKEND STORY LINES
Congrats to POINT. PLEASANT BORO, STAR MEGAN HUGHES on getting her 1000th point. Its amazing that Hughes one the best players in the Shore has received little recognition of the years. Nice to see her reach a great milestone!
Dawn Karpell proved to everyone, why she simply may be the best in the business right now. After only two weeks of practice her SJV agree to take on National Christian Academy, who are nationally ranked and who had five games under their belt and months of practice. Coach Karpell could have passed on this game. She did not and it's why her team and her players always excel at the next level. In game that went down to the wire SJV lost 54-50.. BEFORE WE ARE DONE SJV MAY BE THE TEAM TO BEAT.
Red Bank Reg made a real statement this weekend. Knocking off Colts Neck in the WOBM. Coach James Young has an experienced team, that believe this is their year. They may be right.
Jenna Paul of Tom River North who missed the entire of fall with a injury, picked up where is left off last year. She had 19 points and 14 rebounds in Tom River North win over Brick.
There is no question that Ocean County has closed the talent gap on Monmouth County. The Young players at in Ocean County are showing that there could be a change of power in the Shore in a few years. KERMARI REYNOLDS of Manchester. PAIGE SLAVEN  and KAROLINA JARUSEVICIUTE of Donovan Catholic all got off to show stopping debuts….and there names are hard to spell…DON'T SAY IT FOLKS!
Perhaps the biggest  surprise of the weekend had to be ABIGAIL KELLY. Kelly has been a ghost at RFH for three years. It clear the senior forward/guard is going to have a major impact this season. Also she proves why  you never give up on your dreams.
Those who were questioning whether Neptune would be as good as last year, can put all those concerns to rest. Neptune my friends are better this year, than they were last year. Not only are they a top 20 team, but before the year's over, this team could be looking at a top 10 ranking. John Brown has done another masterful job of Reinventing his team.
Colleen Brady of Southern showed that her game has gone to a new level. She had 19 points, 5 rebounds and 8 steals this weekend at the WOBM
This weekend Manasquan broke out it's  shiny new weapon, Lola Mullaney, who had 10 points in her debut.
Did anyone notice that Ally Lassen of Pt. Boro had a whopping 18 rebounds in a game this weekend? The St. Francis of New York signee may be bound for greatness. She is a rebounding machine.
Haley Dolonzo had 14 points and 5 rebounds in her return to Middletown South…welcome back Haley, we've missed you. Alexandra Balsamo picked up form where is left off last year and had 23 points. Freshman sensation Kayla Richardson has 10 points in her debut.
RBC'S four D1 guards all scored in double figures in a win over Middletown North..Rose Caverly had 16 point, Josie Larkins, Tia Montange and Hayley Moore each had 11 points…
Marlboro junior swing Jess Broad had 11 points, 12 rebounds (that state is wrong, more like 15-16) and 5 assists in Marlboro's season opener. Folks this young lady is special…college coaches will be lining up come April for her signature.
*TOMORROW…#1 MANASQUAN VS. #3 RBC PREVIEW AND NEW TOP 10*
REMINDER…6 DAYS LEFT:)
The Hoop Group Holiday Camp starts December 26th this is a great event for all hope to see you there spots still available… http://hoopgroup.com/hoop-group-headquarters/new-jersey-basketball-clinics/holiday-break-hoop-fest/
The Saturday course skills which begins January 7th is still taking applications. (Please note this event will sell out) http://hoopgroup.com/hoop-group-headquarters/weekly-basketball-instruction-programs/core-skills-training/