THE STARS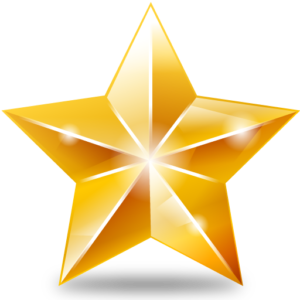 If Dara Maybrey's name was Suzy Smith not Mabrey. U-Conn, Maryland, Baylor and all the other top power 5 schools would have long offered her. But her name is Mabrey and in the world of recruiting it works against her. Her sisters who both played at Notre Dame, look the part of a Power 5 school player. Michela is 6ft and long, Marina is a phyiscal specimen. Dara Mabrey looks nothing like either. So when power 5 schools come watch her play. They are looking for her sisters. Dara Mabrey unlike her sisters, does not look the part. But she plays the part better than anyone. Dara Mabrey proved once again she can play anywhere in the country. She was  U -Conn power 5 good last night….33 points good!
Dara Mabrey last night broke out her entire power 5 game and unleased it on a defenseless RBC team. She started with drives to the basket. Then she moved to drives and three's the hard way. Then she moved to floaters in the lane. When she got bored with that. She broke out her shooting game and hits three's. Then she hit deeper three's. Once done with that, she reminded everyone who is the best closer in New Jersey, by scoring back to back buzzer beaters to close quarters. But just in case anyone doubted who the smartest player in the state is. She put her IQ on display. By doing what all great power 5 guards do…FIND SHOOTERS, in this case Lola Mullaney.  Late in the 4th, her tough finish at rim, helped to hold off a charging RBC; it was just a reminder of her big play ability. Dara Mabrey was not just a power 5 guard last night. She showed us what a future superstar Power 5 guard really looks like…she was Sensational all night.
Josie Larkins is the ultimate gym rat. She doesn't  play hundreds of games in the fall and spring. She works on her game. It's why she called shooting guru Mary Beth Chambers on Sunday. She was not happy with her shooting. Last night she reaped the benifits of her 2 hour session. Last night while Dara Mabrey was trying to send RBC packing. Josie Larkins carried the hopes and dreams of the entire RBC team on her back. She single handily kept RBC in the game. Larkins buried three's from the corners, the wings and the top. When Manasquan tired to close out hard her, she got to the rim. She hit big shot after big shot; early and late in the game. She would not let Manasquan get away. She even gave RBC the lead late in the 4th quater. Josie Larkins 26 points were electric and before the year is over, she could be staring at the PLAYER OF THE YEAR AWARD!
THE BENCH WAS DIFFERENCE
THERE IS A RISK, REWARD when a coach goes to there bench in big games. Last night Joe Montano took the risk, it did not pay off. His bench did not score. They lost their patience and took ill advised shots and turned the ball over. So is the life of a basekball coach. Lisa Kukoda, took the same risk last night and was rewarded.
Lola Mullaney is rated the #16 wing in the country, according to ESPN. That number may improve before the season ends. Lola Mullaney last night was breath taking. Lola Mullaney was the difference maker last night. She made the two biggest plays of the night.  When Maureen Coakley found Josie Larkins for a three to give RBC the lead, late in the game. Lola Mullaney like all great players got downright cold bloodied and filty. Seconds after Larkins shot, she banged out a nasty step back three. Quieting the RBC crowd and giving Manasquan the lead back. Then with the RBC faithful roaring with the ball late in the 4th and down by two. Lola Mullaney turned into the cookie monster and stole the ball from Katie Rice at mid court and hit a streaking Faith Masonious for a uncontested layup. Lola Mullaney broke the spirit of RBC and lifted Manasquan's spirits. She also reminded everyone she is BIG TIME IN EVERY WAY!
I GOT YOUR BACK
When the third quarter started last night. Josie Larkins was looking for backup. She was looking for help anywhere she could find it. That's when fellow senior TIA MONTANGE showed up and she showed up big. Montange scored 7 straight points to start the three quater. She gave Larkins that co- star, she so despartly needed. Montange showed her teammates she had the will to keep fighting. She challenged Manasquan every step of the way. Before she was injured and had to come out. It was her steal and pass to Rose Caverly that gave RBC ITS LAST LEAD with 1.48 left in the game. She had exhausted every once of energy in her 13 point 4 steal and 3 dime performance . Over a cold frosty beer last night her. I sat with her college coach, who was giddy beyond belief knowing her program had gotten away with grand larceny.

THE FINAL ACT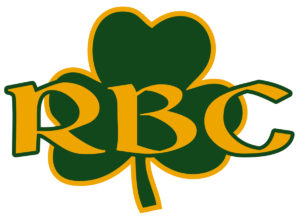 Last night was like a action movie. All action movies have non stop excitment. The excitment in the 4th quarter had a up and coming star named KATIE RICE leading the way. She went to war in 4th as she drove to the bucket for layups and fouls in traffic. She rebounded like a caged aminal. Despite being almost exhusted from battling the MANASQUAN frontine. When she dove on the floor for a loose ball the RBC  crowd went wild. Katie Rice and her 12 point, 7 rebound preformace was trying to steal the show and the "W"..for RBC.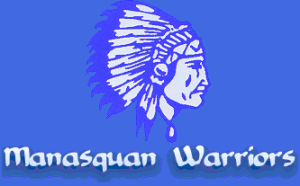 Like all action movies, the old star always shows up in the end to save the day. STELLA CLARK was quiet most of the night. But it was show time in the last minute of the night. Big stars kow how to steal a scene. So Stella Clark took RBC to the circus last night, with a driving twisting shot for a bucket and foul. It was that shot and play that brought the curtin down in MANASQUANS 66-62 win.
BACKSTAGE 
JOE MONTANO  and RBC are too proud to accept moral victorys. But last night, RBC showed they can play with anyone. They also know they can beat anyone. RBC now knows they can win it all. They have the talent, maturity and the right coach. They will be looking forward to round two of their battle. There were some very unhappy people after the game last night. It's clear RBC are hell bent are getting some payback.
This was supposed to be a test. LISA KUKODA had real weapons on her team. She had a team that was 9 deep. The question was how would she spread the time out. How could she keep everyone happy? Last night Lisa Kokoda exposed her plan. She was brave and more importantly not a phony. She did not pass out gift minutes for the holidays. She did not play to the crowd in the stands. What Lisa Kukoda did was play her most talented players. She played those players who preformed best …but above all else LISA KUKODA PLAYED THE PLAYERS WHO GAVE HER TEAM… THE BEST CHANCE TO WIN!…now that's coaching folks and this morning the mother of twins…is smiling twice as hard as ever.
****Don't forget***
Holiday Clinic starts 10am..Dec 26th