Today I want to Rant about a topic that drives me nuts. Competition and schedules surrounding high school basketball. I have no problem with high school teams playing schedules that fit the level of player in their programs. What I don't like is when good teams play weak competition and then brag about accomplishments or get upset when called out. I believe each school should make a schedule that benefits their team and school. That should not include game against teams outside their division you know cannot compete.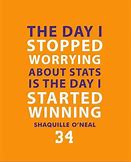 Nobody can ever explain to me, the be the benefits of playing opponents you know you will beat by 40 points. Nobody has ever explained to me, why it's important for any player to score 30 to 40 points in a 5o point game. These things make zero sense to me. In most cases its about ego or a coach trying to bring attention to his or her team. at the expense of a weaker opponent. But what really bugs me is when they start bragging about scoring points or the size of the victory. First of all nobody cares about a kid scoring tons of points in a blow out. It goes to the culture of a program that allows this type of behavior. You will never see such behavior at RBC, SJV or now St. Rose. These programs let their performance speak for themselves. They don't need phony stat padding to bring attention to there teams. These are programs, who produce the most D1 players and are too classy for such behavior. No one player is more important to the team or disrespecting an opponent. I have zero problem with a coach allowing a player to get their season average in a blowout. But to run up stats and then to pretend like the kid has done something special is a joke.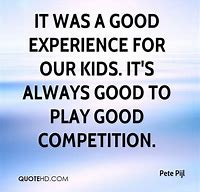 Do you know who should be playing the best competition? Not SJV, RBC, St. Rose but rather those schools that college coaches never step foot in there gyms. You see college coaches have little interest in watching teams who beat the weaker competition by 50 points. They rather see RBR play for example SJV and lose by lets say 25. Rather than watch RBR blowout say a Ranney team. If you are a player at RBR and score 15 points against SJV that has way more creditability, than scoring 35 vs say Ranney. Competition really matters when trying to evaluate a player. I have said it for years, do you get your numbers against real competition? Well you never know if you don't challenge your team or yourself.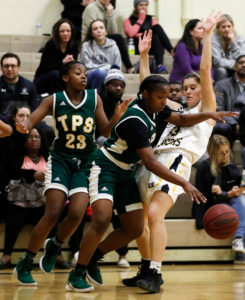 The Patrick School is my favorite team to root for these days. Do you know why? They have played by a long shot the best schedule in the state and maybe the country.  Listen to who TPS have played to date… Sanford of Delaware one of the best teams in the country, mega powerhouse Paul IV another national power…Rutgers Prep…SJV and St. Rose. That sounds crazy doesn't it? Well it shouldn't because it goes to the fact the coach trust and respect his kids can play with anyone in the country. The coach also doesn't care about his so called record and padding his win total. TPS is 1-5 on the season. Oh yeah, how many college coaches, do you  think have been to TPS games this year? These kids are getting real exposure to coaches at every level. TPS started the year in the Top 10 and have fell out. Big deal, so their not in the top 10. But their kids are getting a real basketball experience. Packed gyms, competition, media recognition and a chance to prove they can play with the best. Oh yeah, their getting better as a team and individuals and that will pay off come state playoff time
This year for reason unknow to me SJV was left out of the new mega super division A South? It's a division Dawn Karpell and team will walk though. But you know what go look at Coach Karpell's non conference schedule. It is once again the best schedule in the state. By the way making her career win/loss record more legit. Remember when St. Rose was in a weak division, all we heard was that it was the conference…NONSENSE  they could have done exactly what Coach Karpell is doing this year or what Coach Chambers has done this year with her non conference schedule. If you think it's a accident that SJV kids become stars in college…then you haven't been paying attention.
Finally at the end of the year when awards are given out. I hope folks like myself pay attention to who kids and teams are playing against. We can't just go by wins and losses.  I say the teams, players and coaches who play the best competition should be given the nod over those playing the blind sisters…..WHO YOU PLAY MATTERS!