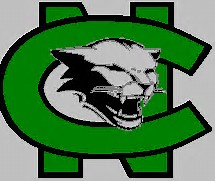 A North has turned into a dog fight and yesterday two teams were BARKING LOUD. Colts Neck went into Marlboro yesterday and walked away with the A North lead. In a game that many twists and turns Colts Neck in the end found a way to survive. They did what was needed when it matters most, even if was in a strange way.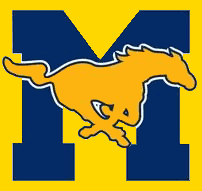 Marlboro applied serious pressure on Colts Neck to start the game, in front of a nice home crowd. The first 6 times down the floor Colts Neck turned the ball over. But Marlboro could not take advantage of Colts Neck's loose play. They missed open layups and it was clear both teams were tight. But when Cara Volpe showed off her new and improved shooting range, by knocking down a three…Colts Neck settled down. But just as Colts Neck was finding itself, Jess Broad of Marlboro was matching Volpe. The two seniors battled tooth and nail in the first quarter..Marlboro lead 13-12 after one.  
The 2nd quarter reminded everyone why Camryn Foltz was considered one of the best players in the 2o20 class. As she gets further and further away from her surgery, she becomes more of a problem. She has had 9 straight double figure nights.  Right now she is starting to roll and in the 2nd that's exactly what she did roll. First she broke the Marlboro press by using her 6ft size to throw over the top. Then she got on an offense roll. When she  banged out a jumper, following a sweet dime she dropped. Colts Neck found themselves up 27-20. Cara Volpe who was a beast on the boards finished things up for Colts Neck as she gave them a 30-22 half time lead. What was lost in the first half was Catherine Gibson seemed to clean up everything around the rim…she had six points and was a serious shot in the arm. 
The 3rd quarter saw Colts Neck put the metal to the pedal and jump all over Marlboro. They were trying to give the knock out punch. Cara Volpe picked up where she left off in the first half. She was cleaning the glass and Colts Neck was off to the races. Theresa Marsh then got into the act. Then in a blink of a eye Camryn Foltz  went into her magic act with a sweet spinning finish at the rim… and Colts Neck had a 43-30 lead at the end of three. But that is when yesterday's A North battle took a strange turn. 
The final quarter started with Gisella Romero telling her teammates to get on her back. As she attacked the rim like a mad women. She drove though traffic for buckets and then became a one women press. She seemed to be everywhere but  Colts Neck still led 45-35. It's here when  things got as strange as I have ever seen a game get. First Jess Broad hit a pull up jumper to cut things to 8 points. Put then Camryn Foltz who worth could not be seen in a box score,  dropped a sweet dime to get the score to 47-37. It appeared Marlboro had made its last run for the day. That's at least what everyone in the stands thought…THEY WERE WRONG.
In perhaps the strangest 4.30 minutes you will see, one of the most exciting games took place. While everyone was buzzing in the stands about the RBC vs Manasquan game to take place later in the evening… Marlboro went on a mission and Colts Neck stop playing. In 2 minutes Marlboro cut the Colts Neck lead to 5 as Gisella Romero simply went nuts again. She stole the ball and got to the rim for buckets and set up Jess Broad who either fouled or scored. Meanwhile Colts Neck had been trying to run the clock out since the 4 minute mark. First they appeared to only want to shoot lay-ups. Then they went into a turtle like position. Where they would hold the ball not looking to pass or dribble. Marlboro either fouled them and Colts Neck missed a free throw or worst they stole the ball.  Marlboro was cooking and Colts Neck was in a shell.
It was Romero who was not done, because she again went to the rim for another basket to cut the  Colts Neck lead to three with 53.2 left in the game. After a time out, what happen next is almost to real to believe. Marlboro went back to it press, when Colts Neck got the ball in bounds..they did not pass it around or dribble. They went back to the turtle, holding the ball. Once again Marlboro fouled and Colts Neck walked to the free throw line and missed. More importantly little time came off the clock. Romero was not done with 28 seconds left she went to the line and trimmed Colts Neck lead to a TWO. It was now that Colts Neck needed to run out the clock. Instead they continued the turtle and again got fouled. This set up a wild finish, as Colts Neck missed another free throw… Romero who had 26 points and who was a woman on a mission, drove the length of the floor to tie the game. It was shocking and the Marlboro crowd went into a dance as overtime was on the way.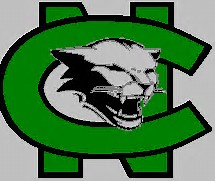 The over time started with Camryn Foltz putting an end to the turtle  as she opened with a jumper and then got to the rim for two free throws…making both. She clearly was not ready to put the ball in the ice box. But Romeo was not ready back down as she continued to  punish Colts Neck at the rim. When Colts Neck got a lead in overtime with under 2 mins left. The turtle again showed up. They simply held the ball with no intention of dribbling, passing or shooting. But now when Marlboro fouled it was Theresa Marsh who walked to the line and she was ICE, ICE BABY. Marsh hit made 6 straight free throws to seal a hard fought win for Colts Neck… you've heard the term…fear the turtle…. they may want to change that to fear THE MARSH…. and with that COLTS NECKS IS NOW IN FULL CONTROL OF A NORTH…
Training updates….New Point Guard and Core Skills… hoopgroup.com