The AAU season is officially here and I want to pass along SOME advice to everyone. First let me say this; my background allows me to discuss this topic as well as anyone.  I have been at all 3 level of college basketball. Not only have I coached at the D3, D2 and D1 levels. I know am one of a few people that can say they been to the NCAA at all 3 levels and has had players drafted into the NBA at all three levels. Next my daughter went thought the recruiting process and I myself was somebody that did the recruiting . Next I have more contact with college coaches than most people. So I consider myself some what knowledgeable regarding AAU basketball as a player, recruiter and parent. I have been on all sides and have a full understanding of how the process works.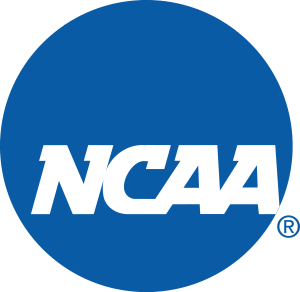 So here is my first bit of advice. D0 WHAT IS BEST FOR YOU ALWAYS.  If you are a parent let me tell you something from real experience. No matter how good you think your AAU situation is, there is zero loyalty from anyone. Coaches, players, parents and organizations too many times  have been disrespected and wronged  by the "other side of the street is greener" Coaches of AAU teams  know if they are too  honest it creates problems, and the parents get angry when coaches are not honest.  It's not the way it should be, but that's the way it is; and its the worst catch 22 possible. I have seen players change teams in the middle of a AAU season. I have seen kids quit teams before the start of the recruiting season, sadly leaving coaches and players scrambling. I have seen parents pressure AAU coaches and worst encourage there kids to play selfless. The bottom line is  try and find a good group of kids and parents but understand…do not expect loyalty!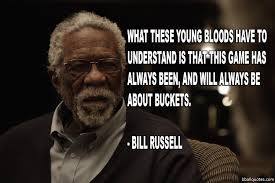 Next exposure is the reason most kids play AAU these days. I would advise you to attend any and every event you can afford. I will say it for the millionth time. NAME RECONGITION is everything, one event will not get you recruited. One bad game will not get you off a coaches list. It's over a period of time that will determine that. Most coaches, if they see something they like, will come back and watch. I will never understand kids hiding from competition or not playing in front of coaches. I hear kids say they are not ready or too tired during the recruiting period. I see kids with offers afraid to play because they are worried a school will take the offer back. I only have one thing to say to these kids. You are not fooling anyone but yourself. These coaches know why you are or not playing and they either want you or they don't. One of the reason coaches often ask if a kid trains with me is because they want to know what that kid can do against real competition. I say there is simply not enough recruiting days for kids to take off. You will be tired in July and nothing is changing that. If you team does not play everyday in July, go guest with another team. It is not disloyal.. its maximizing your exposure. There are many ways to get exposure, like College Elite Camps. I don't care what anyone tells you, there is no better way for a player to introduce themselves to a college than Elite Camp. First you get to spend real time with professional coaches, and then you will get a honest evaluation about your ability. You can not get this exposure or honesty anyway else…end of story. Next let me be very strong about this, talk to college coaches and develop a relationship.  Finally information is power; giving and getting it is key. ONE BIT OF ADVICE! Keep you recruiting to yourself!

I tell every kid I meet, nobody gets a scholarship because of who they know. An advocate can get coaches to watch you play a number of times, but NO COACH IS GIVING YOU A OFFER DUE TO CONNECTIONS.  It simple you must be good enough to play to at the school you wish to attend. Get in the gym and work your tail off and be committed to your development. If your AAU team practices 3 days a week and plays on the weekend. That does not leave much time, because you do need one day a week off. Now how important is your development? I can tell you of a number of kids 3 years ago in the shore alone that where very heavily recruited as freshman and that is not the case today…WHY? LACK OF DEVELOPMENT. If all you do is practice and train with your AAU team all spring and summer… plan on not developing. If you are a big and only practice with your AAU team and that its…plan on not developing…if you are a guard and not working on ball handing and passing outside you AAU environment your not going to develop…folks these are facts….HOW DO I KNOW? CHECK MY TRACK RECORD regarding such things, AND I WILL LEAVE IT AT THAT….Kids you must improve!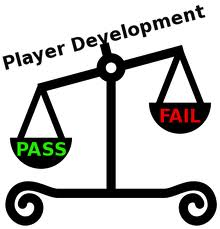 What matters and what doesn't? First anyone that tell you winning an AAU game, will affect your recruiting is nuts. I have never, ever heard of a coach who cared about who won or lost a AAU game. Now of course they will brag to you and your AAU coach about a win, but the fact of the matter is this… coaches don't want  overtime games and bad games. This is a fact people and its never changing. If you play bad competition its less likely coaches can form a real opinion of you, unless you are special talent. If you play on a great team and you are not a major part of the success its not helping you. Many people think it all about points, trust me, points are important but its how you get those points is more important. If you take bad shots, or if you are 5'1″ scoring on the block it means nothing. Now here are some things coaches notice, your attitude, your decision making, your competitive nature and skills appearance. Meaning for example, Do you look like you can shoot the ball? Do you look like you can dribble? and do you look like you understand team defense? You see college coaches can watch and very easily tell what your skill level is. So if you don't shoot well but have good form and do the other things, they will give you the benefit of the doubt. What matters most is that you play everyday in July regardless if there is one coach watching or 1000…because the NCAA has made the windows so small when coaches are allowed to watch you play. What does matter is resting  in July is not a option. You must step it up and be in the best shape of your life leading into July.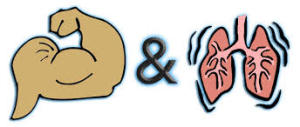 Finally my last bit of advice regarding AAU. The high school season and AAU season overlap in June, make sure that your AAU and your high school coach are on the same page. Because the politics of this can be horrible unless your player is a star.  The high school coach makes it seem if you child doesn't show up they are doomed. Every 8th grader is scared to death to miss summer workouts. The AAU coach reminds you July is around the corner, meaning you better not miss practice. Here are the REAL  facts, everyone will find the High School summer practices will have zero effect on there up and coming season. The best players are going to play regardless of how anyone did in the summer. So do what you think will improve your child the most. AAU is about control, many coaches want to tell you who to train with, where and when your child should play. Some people say AAU  should never trump high school because  it resembles college more and kids are held more accountable…I say sometimes that is true and sometimes its not. I'm not talking about just basketball. I also say despite what your high school or AAU  coach says or does….DO WHAT IS BEST FOR YOUR CHILD. Make the choice you know is in your child's best interest, that choice may have to be a political one or an athletic one. But if you are fearful of these people your in trouble one way or another. Often the disagreements in the high school and AAU world is nothing more than a pissing match, that has nothing to do with your child.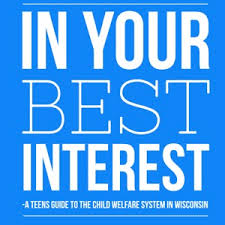 Be sure to promote your child every chance you get. Make sure that your child is always healthy and I wish everyone the best of luck.. I re-posted Mary Beth Chambers blog I feel she makes some real good points….you be wise to read it https://nothingbutskills.com/mary-beth-chambers-talks-aau/
DON'T FORGET SHOOTING RIGHT AFTER CORE SKILLS