Mary Beth Chambers… no person has had more success with teams, kids and parents on the AAU circuit. Mary Beth understands her players and knows what is important.  In a time when AAU basketball has hit its moral low point, she has realized, AAU is not just a basketball experience but a life experience as well.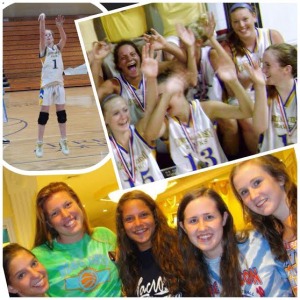 THE CHAMBERS BIO– She has been a coach for over 30 years. She has coached over 23 Division one players. Her daughter is a red shirt Junior at U-Penn this year, speaking of Casey, every player on her AAU team received a scholarship to College.  Coaches at every level have enormous respect for her. Mary Beth has developed so many kids I would be here forever rattling off names. Her passion for developing kids is very special. Mary Beth Chambers teams are always well coached and they always play as a TEAM first.
Playing Career:
– 2 Time All American at King's College, PA
– 2,000+ point scorer at King's,  National Scoring Champion 1981-82
– MAC Hall of Fame, Inaugural Class 2012
– All Shore St Rose Belmar RB Register 1979
– All State St Rose Group II Star Ledger 1979
Coaching Career:
– Girls Basketball, Marlboro HS Head Coach 1984-1993
– Boys Basketball, Shrewsbury Grammar School Head Coach 1999-2001
– CJ Hawks AAU 2002-2011 Head Coach (Various Ages, Same Team)
– JS Wildcats 2012, 2013 Head Coach 16U
– CJ Hawks  2014 Head Coach 16U
– Jersey Shore Elite 2014 – present Head Coach 16U, 14U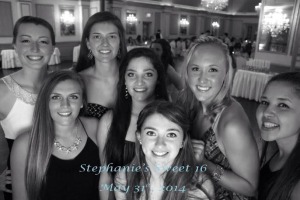 "Mary Beth Chambers prepares kids for the next level" Carlene Mitchell, Head Coach UCSB
"Coaching-GREAT…Teacher-GREAT…and a great person" Stephanie Gaitley, Head Coach Fordham.
"She had a great experience playing for Mary Beth Chambers" Stefani Pemper, Navy Head Coach
I asked Mary Beth Chambers to give her thoughts and then answer a few question, regarding AAU basketball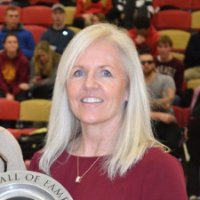 WHAT SHOULD PARENTS LOOK FOR IN  AN AAU TEAM? Choosing an AAU team is rarely simple and often stressful especially if your goal is to play at the collegiate level.  Some players will have choices while others will struggle to find the right team. Identifying what you are searching for in a team is an essential first step in determining where you want to play.  Finding the right team that fits your needs and skill level will hopefully lead to a positive experience for the player and parents
If your goal is to play at the next level, then here are some key questions you may want to resolve before choosing a team/program:
Do you understand the amount of dedication needed to earn a position on college basketball team?

 


Does the team consist of players and parents that are seriously committed to going to practices and tournaments?  After all AAU is an investment, and you need 100% participation.

Do the players take developing skill work seriously, and do they do the necessary work at home? Are the players motivated to make the team and 

their teammates better? 





Does the team seek strong competition to develop the players through experience or do they choose to play at a lower level looking for wins as opposed to identifying weaknesses?

Does the coaching staff take into consideration the needs of each player, and communicate with each properly in order to avoid bad chemistry?

What is the team's philosophy on playing time, substitutions and

 making mistakes?


Are the players looking for a team that is more organized, or one that lets the players figure it out on the court?

Does the coach's style of play help prepare the individual to perform at the next level?

Does the coaching staff spend a lot of time teaching the game and working on the fundamentals or mostly concentrate on sets and plays?

What is the coach's track record?

How much experience does the coaching staff have and what do former players have to say about their experience with that coach?

Does the coaching staff have the requisite reputation to lure colleges coaches to their games?


There is a lot to consider when choosing a team, the amount of time and money an AAU season costs makes doing your homework very important. By choosing wisely, you can make the experience extremely enjoyable and rewarding.

Here are a few questions I asked Mary Beth Chambers to answer



1-WHAT IS THE KEY TO GETTING EXPOSURE ?

The key to getting exposure is simply attracting the right college coaches to your games.  Of course it is not simple to get them to attend. First and foremost you must be a good enough player for that program PERIOD. An important first step for the player is to establish what type of college fits, taking into account academics, competition level, style of play and reputation.  The next step is to contact these coaches (usually via email) and state your interest in their respective schools.  If the coach has an interest, someone on the staff will likely see one of your games. Be honest with yourself and choose schools that might be a fit for you.  Remember the more prepared you are when the coach sees you, the better chance you have of landing a spot on a college roster.AAU Programs/Coaches that have a reputation for producing college talent will always get the interest of the college coaches, and that can lead to other opportunities as well.  The exposure window is smaller than ever, so as Bill Walton would say "do your work early' in order to maximize your visibility.When a college coach does attend your game, be aware that every single thing you do is noted.  Coaches do not just scout your basketball talent, they watch your communication, facial expressions, body language, interaction with the coach and teammates and Court IQ

2- HOW IMPORTANT IS SCORING ?

lENNON was not a big scorer but received a scholarship

Obviously scoring is extremely important but being the high scorer is not. Knowing the game, making good decisions and creating scoring opportunities for yourself and/or your teammates is what makes a player valuable. A player should strive to have the ability to score and keep the defense honest. It is a team game and those teams that use all 5 players to contribute offensively find success. Most players that can score and are difficult to defend will find there way onto the court if they can hold up their end defensively.  It is very difficult to win when teams allow one player to dominate the ball, girls work much harder if they are contribute is some way.


3-HOW DO YOU DECIDE WHAT TOURNAMENTS TO ATTEND

Through the many years of AAU coaching experience, we know where the best tournaments for our teams are.  We often coordinate with other high level AAU programs up and down the East Coast in order to ensure we will face the right competition.  The right competition for us are teams that are, in general, better than us (at least on 'paper').  We use these games as tools for learning just like practices.  Playing against excellent competition will show our weaknesses helping us identify what areas of the game we need to develop for both the individual and the team.At college showcases we rank ourselves honestly, taking into consideration where other AAU teams rank themselves too.  College coaches get a true picture of a player's ability when competing versus other girls that are also looking for a college roster position.  By choosing to compete this way, we hope to avoid any incorrect evaluations of the players which could result in an unhappy college situation.

WHAT IS YOUR OVERALL PHILOSOPHY ?

 In our view coaching AAU is distinctly different than coaching High School;  in AAU winning is secondary to the individual, and then, team development.  We choose to play an all-star team weekend after weekend, and while, of course, we would like to win, it is much more important that a) we competed to the best of our ability and b)the individual and team improved in whatever areas we highlighted in practice.  We teach time and score situations which are so vital at the next level.  We strive to teach the girls how to be good teammates by supporting each other when someone is losing confidence as girls have a tendency to do when not performing well.  We play every player in every game.  We get to know the player and make them feel that she is important to the team, and that we genuinely care.  In the end we have been able to get the best out of girls because they know we want them to be happy and that we are there to enable them to follow their dreams.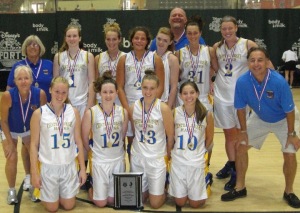 MY THOUGHTS ON AAU ARE VERY SIMPLE.…Do what is best for your child. Understand there is zero loyalty in the AAU world. Players and coaches changing teams at the drop of a dime is nothing new. Parents coaching who have a child on the team in 99% of the times are trying to create an atmosphere for their child to be happy and successful..even at your child's  expense.