BOO.. ITS HALLOWEEN AND I HAVE A FEW SCARY THINGS TO SAY... So here we go with this weeks Random Thoughts.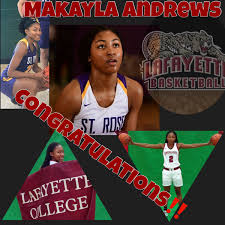 I think Makayla Andrews did not have a lot of fun last year at St. Rose. Well she is making up for last year, this fall. Andrews is playing lights out this. The biggest reason just may be because her teammates are showing her so much love.
Speaking of St. Rose, they get a bad rap somethings because of what has happened in the past. The group seems to be a tight knit group and the parents have appeared to have keep their distance…Bravo!
Marlboro folks is going to be a Top 15 team in the state. They just fight everyone and there is no sign that is going to change during the season. Plus coach Nick Russo has joined the staff…can you say best coaching staff in the state? Maybe!
So tonight at Core Skills was no different than any other night for Taylor Crystian.. but COLLEGE COACHES .. you be wise to listen . In you mailbox will be three fall games with Taylor Crystian pic.twitter.com/eAJRldkzm2

— ellonya Tiny Green (@CoachTinyGreen) October 30, 2019

Taylor Crystian  D1 recruitment has arrived, to nobody's surprise. Crystian  has started to set up visits sort out her big future…Congrats young lady
The fall league has showed me one thing for sure. St. Rose and RBC are clearly at a different level from the other teams. Both will be looking for big seasons. Pay attention to how well St. Rose shoots the ball. I believe they are going to see lots of zone. RBC has rebounding a defensive transition issues.
Boy do I love the young Manasquan team. Mary Donnelly, Georgia Heine are D1 locks and I believe Brook Hollawell is clearly tracking in that direction.  But for me the key to the team is Macy Black. Black give Manasquan a true point guard who can control the game. I say how she goes the teams goes….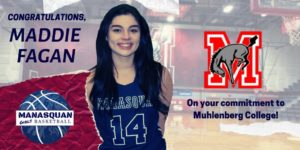 Maddie  Fagan was great last night at the fall league. Maybe it's because she found a new home at Muhlenberg College. Fagan certainly deserves everything that is coming her way. Bravo and more on this later.
Paige Slaven has easily been the best Point guard in the fall league this year. If not for Taylor Crystian she would be MVP of the league. Slaven is without a question making a pre season statement for All Shore. She has 26 points last night.
Quicks Hits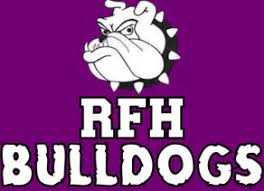 Told you Dylan Cahill was a sleeper baby for RFH…she had 5 three's last night…Well done young lady. Is it me or do you feel it a different baby every week for RFH stepping up?
Fab Eggenschwiler is playing lights out right now for RBC and make no mistake she is getting ready to go out with a bang.
How good is Holmdel high school? After the Top 4 teams. They have enough scoring to beat anyone. It's a team really loaded with scorers and Abby Ferguson is a D1 player. They have senior leadership and will be well coached. Don't be shocked if they start the year in the Top 10.
Got a look a Mikaela Hubbard- SJV at Core Skills on Tuesday, yup she looks like another D1 player for Dawn Karpell to throw at teams. She is going to be a work in progress but trust me a big time future awaits her.
Say what you want.. Marlboro's Sam Solfkiss is so improved it's scary.
Amaya Bray is a name that is starting to get college coaches attention. 
Emma Bradley is coming to NBS this weekend. I just telling you, it could be the best thing that every happened to her.
 To say I love Erika Porter is like saying a fat kid loves cake…
Kathleen Martini of Holmdel, hold on to your seats. I say this kid may be a Patriot League Player if she continues to develop.  She has grown up and gotten much more confident. Boy Holmdel is really good!
You telling anyone has point guards like the Shore Conference? Don't even try it…Sabino, Slaven, Reynolds, Velez, Abby, Grace Leary, I mean I could go on but why bother.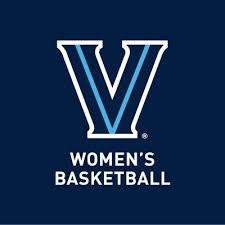 Villanova had offers out to at least 4 Shore 2021's before Harry resigned officially yesterday… This was no surprise.
OK real quick Top 10…ready go 1. St. Rose..2. SJV ..3. RBC..4. Manchester…5. Marlboro…6. RFH..7. RBR…8. Holmdel..9. Neptune best that shocked you…10. Surprise Trinity Hall… just did that in 30 seconds….how did I do? Who cares because it will change again before the pre season package comes out.
NEXT WEEK! no school but we will be balling…. All welcome spots are available pic.twitter.com/qZ5Zou5TEd

— ellonya Tiny Green (@CoachTinyGreen) October 30, 2019
Anyone realize that TRN is way better than anyone realizes. They remind me of an Ocean County version of RFH. They play hard and move the ball as a group. I'd be very careful ruling them out of the division race.
Congrats @sarahhughes2023 ! Way to go! @RFHgirlsbball @CoachTinyGreen https://t.co/FKy2dAbn89

— Dave Callahan (@RFHCoachCal) October 28, 2019

Speaking of Rumson…no surprise at all.
College coaches do you know the name of Aleah James OF Stuart Day High School? Well you better learn it quick…showed up at NBS and showed out!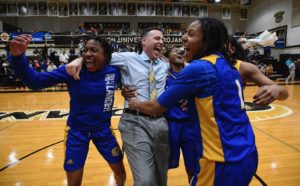 How many times do  I have to tell you. Many D2 and D3 schools are better than D1 schools…just ask Clemson!
https://clemsontigers.com/tigers-fall-in-exhibition-on-tuesday/
i love you so much! Thanks bff https://t.co/6iXfdkuapp

— Justine Pissott (@justinepissott) October 12, 2019

Jusinte Pissott is leaving 2021 Shotshots to join the Philly Belles..makes sense as most of the  2021 Shoreshots will be committed come next May. Really left her not much of a choice. Nice to see Shoreshots so supportive of her.  This is clearly not a case of no snakes and her teammates getting behind her decision. This is the way it should look when a kid leaves a program..BRAVO LADIES!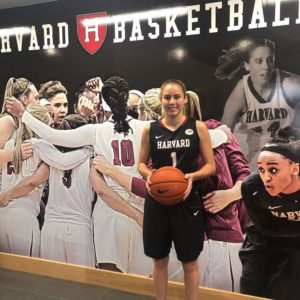 Lola Mullaney starting for Harvard U…wow shocking news…LOL
"Anyone can make you sweat, Anyone can make your tired, Anyone can give you a great workout. I'm interested in somebody that make me BETTER" JVR Philadelphia Flyers pic.twitter.com/mu2Xy04SeE

— ellonya Tiny Green (@CoachTinyGreen) October 30, 2019
Chloe Teter and Mendollar doing it big today pic.twitter.com/KpMGWreDue

— ellonya Tiny Green (@CoachTinyGreen) October 28, 2019
PUT THIS DATE ON YOUR CALENDAR…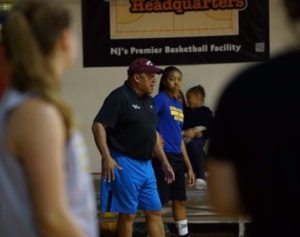 Girls HS Preseason Bootcamp
November 16 & 17