We are now in the meat of the recruiting season. It's also a time for me to talk about the things I have noticed around the Shore area. Now let me start by saying this, I see most of the most talented kids in the Shore in most cases long before they enter high school. So I have good idea of how players are developing and also those who are growing as expected. It's part of the journey that all kids go though. So today I will cover a little bit of what I have noticed this spring.
Nothing is more interesting to me, than the NCAA giving the green light for the July recruiting period. But what I do not understand why hasn't the NCAA added recruiting days. There has been no recruiting taking place in well over a year. While video has been a asset, no coach is truly going to pull the Tigger from watching video alone. There are simply too many kids who have not been seen or given a chance to prove their worth. Extending the recruiting period will allow coaches a chance to see more kids…not just their so called "A" kids.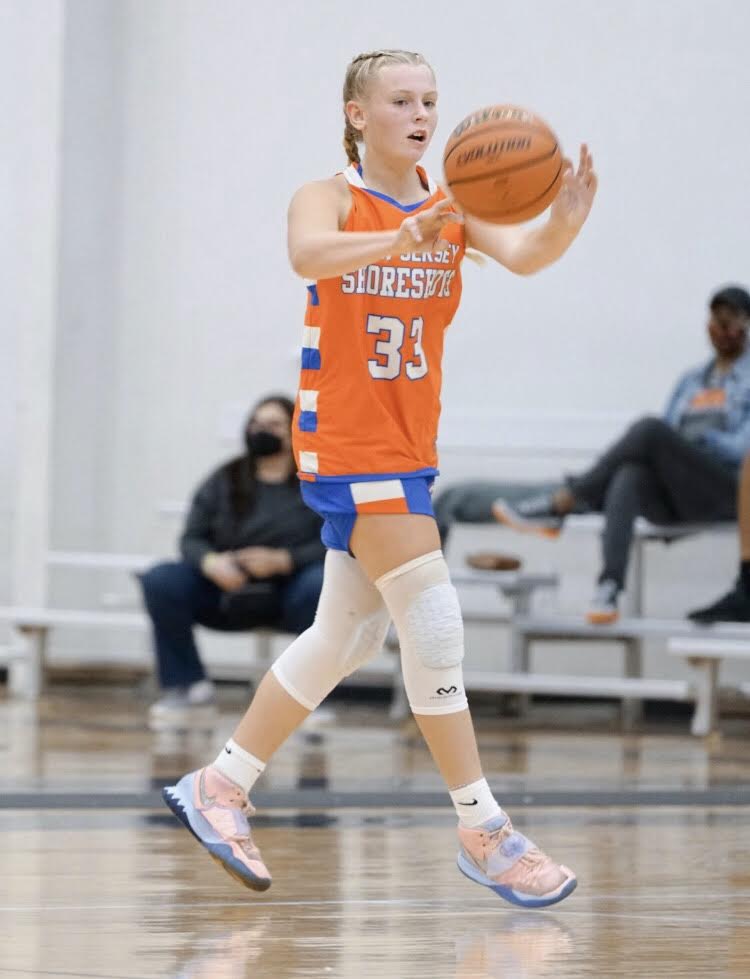 Now this is a fact....The best players in this area are the younger players. I have a real reason behind this, it starts with the attitude of the younger players. First most of the younger players are no longer just playing and training with their AAU teams. Many have stood up to their AAU programs and train and guest with other teams. This was very common years ago and why the gap between the shore and the rest of the state was so big. The 2025 and 2026 classes are stacked top to bottom and that gap between the state and the Shore has returned. The younger players seem to be living in the gym. They are okay playing in high level competitive environments, where they are no longer the best. These classes are loaded with gym rats and I believe we could see a record number D1, D2 and D3 players. I know these two classes will get stronger over the next 4 years. The numbers in these two classes alone are tracking to be one of the biggest D1 groups from one class in the shore. It all comes down to these young players putting real value into training outside there comfort zone. Something the Shore community lost for about 3 years but has regained in a big way. A note of caution for the these two groups. Remember when everyone was saying the 2023 class was tracking to have a big D1 class… well while that class is going to get 12-15 D1 players… it won't come close to the record of 23.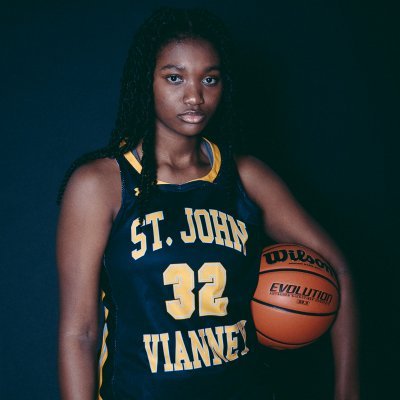 I have seen some real interesting changes in the Shore regarding teams. Like first of all RBC and SJV have so much talent its really not fair. But Manasquan is a experienced group and they will want to cement their legacy this upcoming season. They have a excellent incoming freshman in Oliva Shaughnessy to help ease the blow of losing Brooke Hollawell this summer. Could be a real spoiler in terms of a SCT or TOC title? What makes SJV the heavy favorite is the improvement of their role players. 6'2″Mikaela Hubbard and 6'4″ Ashley Sofilkanich are flat out on the way to superstar status . I have watched Janie Bachmann become un-guardable and playing with supreme confidence. Julia Karpell has been out with a ankle injury, but I got a lot at her at NBS last weekend. She my friends is going to be a future 1st Team All Shore player. This alone is why right now I believe they are the BIG favorites. But the two teams I think that could surprise everyone is Red Bank Reg and Donovan Catholic. Red Bank because they are adding impact babies and a D1 transfer. Donovan Catholic because they are the most talented team in Ocean. Another thing I think that people are missing is that TRN is going to be very good. That because Gia Pissott is looking like could be the best player in Ocean next season. If Megan Sias has a full recovery we could be looking at a Top 20 team in the state.
There are number of players who have stepped up big time this spring. I love this because I get to watch it up close and personal. The college coaches in many cases catch on much later than I do. I can assure you few college coaches know how good CASEY PRIOR is right now she has blown me away with her work ethic and improvement. I believe this young lady will be one of the biggest surprises in the state this summer. Not only is she in the gym EVERYDAY, she has taken on the challenge of playing against real competition. She has a chance to tip the scales for RBC next season. It rare a kid takes the type of jump she had made so quickly after the season. Maggie Cavanaugh has college coaches flat out buzzing by her play this spring. She has to be in the Division one conversation now. Amaya Bray in my opinion has flipped the switch this spring. She has proven she can play at the D1 level and be affective. It seems Amya Bray just keeps getting better every time she sets foot in the gym.
I HAVE A ALL GYM RAT TEAM THIS SPRING…They just can't be out worked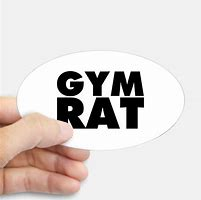 JUSTINIE PISSOTT-
LIGGIO SISTERS
CASSIE BROWN
GIA PISSOTT
ASHLEY O'CONNOR
MAGGIE CAVANAUGH
ELI CLARK..
I LOVE GREAT SHOOTERS…here are the 5 best right now
Justine Pissott
Katie Liggio
Rosie ROSIE SCOGNAMIGLIO
Julia Cosentino
Ashley O'Connor
7 MOST IMPROVED PLAYERS …right now!
ASHLEY O'CONNOR- SJV
ROSIE SCOGNAMIGLIO- ST. ROSE
CASEY PRIOR- RBC
JANIE BACKMAN- SJV
Mikaela Hubbard– SJV
AMAYA BRAY- MANCHESTER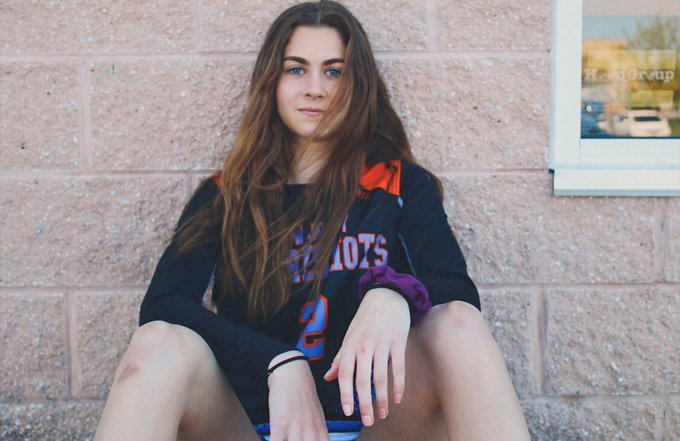 Cracking ROSIE SCOGNAMIGLIO has been nothing short of amazing this spring. Here is what you need to know about Rosie, she dominated some of the best players in the state at NBS. She has destroyed everything in front of her, on offense and defense. Right now she looks like a 1st Team ALL SHORE LOCK OF LOCKS and that's not just talk folks. She is also the most under recruited player in Shore history…did you hear what I said? She has high major schools recruiting and I still say she under recruited. Let me say this, right now she is has taken her game to a different level. Let that roll around your head college coaches… I also think Camryn Gardner has stepped up big time this spring. I am really surprise she has made such a big move as a player so quickly. Nina Emance may be just a baby, but last years FRESHMAN OF THE YEAR is in the best guard conversation… RIGHT NOW. Folks she is taken a monster step forward. She has improved her shooting and more importantly is playing with mega confidence. SIOBHAN STAPLETON is flat out the something we have rarely seen before. I just shake my head every time I see her, because she seems to bring something new to the table, each time. There is something magical in the making here.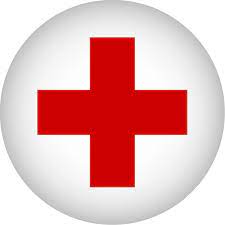 Has there ever been more injures than I am seeing now? It's amazing the number of players who are out right now. ACL's, back, ankles and yes mono and other sickness. I am not sure where it all starts but I do know I have never seen anything like this in recent years. It's a shame because I think everyone understands how important this summer is to so many kids. Many of these kids are losing valuable training time and a chance to get better.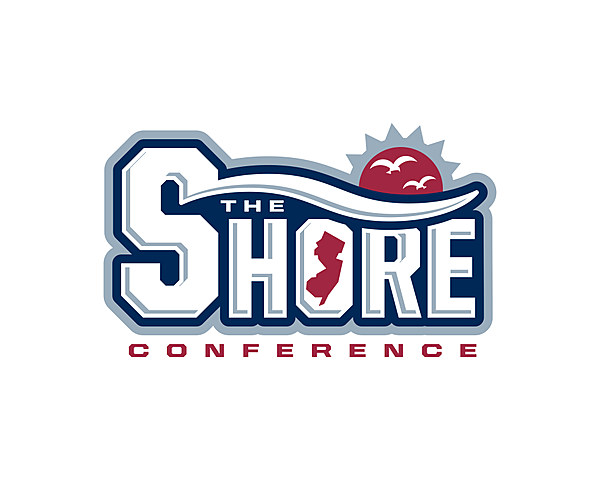 So which schools has the best incoming freshman class this up and coming season. Now the Lizzy Mitchell has decided to attend St. Rose
RBC- I mean Tessa Carman is a game changer for any school
St. Rose- Lizzy Mitchell was a major pick up to a already excellent class
Red Bank REG- there have a sneaky good class and Caroline Polloway will blown up in JT's system
Manasquan- Oliva SHAUGHNESSY is the most prepared freshman in the shore
I personally thing nobody should miss this camp. I mean these are the two most important skill sets in the game. But it takes work and a real understanding as to how to get there
Finally NBS this spring has been insane, I will do a full blog about the spring session. It was a session that had over 40 D1 players and that number might be higher. I am always impressed when kids put their reputations on the line at NBS. I thing this years summer camp is going to be special. I also know many kids still duck the competition at NBS, I really don't understand this. I believe competition makes everyone better. Kids like LOLA GIORDANO and DANIELLA MALETSKI for example coming to NBS to me tells me something about them. NBS kids always tear it up in the summer, its just the way it is folks…I will have my full NBS wrap up later this week.