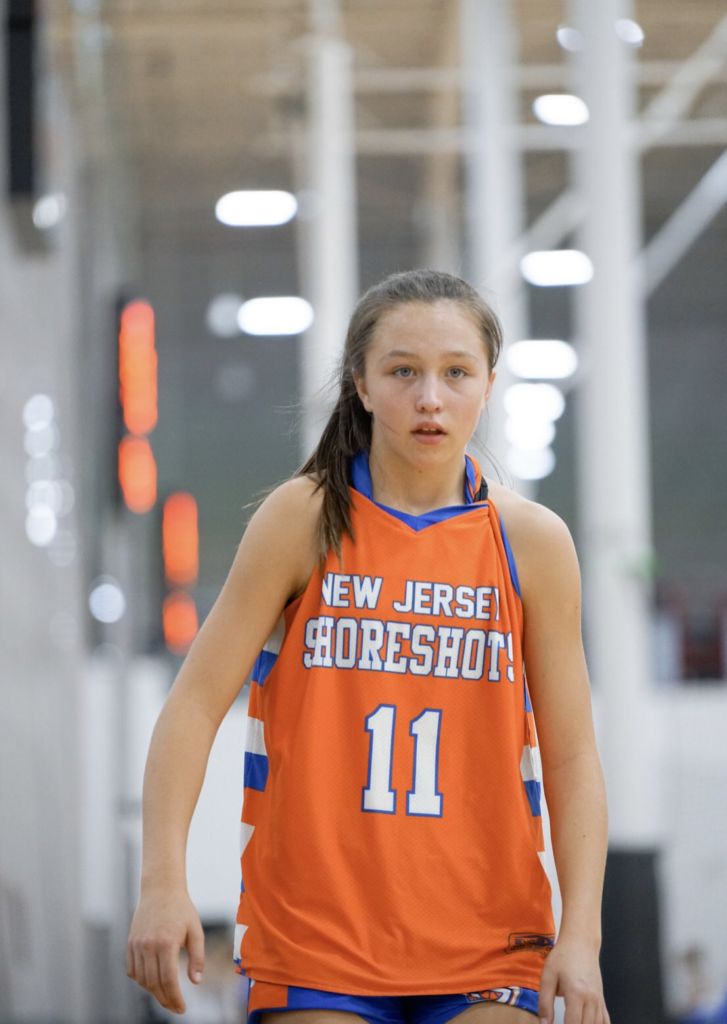 We are moving towards the first day of high school summer practices. It's always the most exciting time for so many 8th graders moving on to high school. There's no doubt it's an adjustment for all kids. Not just the athletic adjustment but the academic and social adjustments as well. Some kids will handle it smoothly and and some will not. It kind of a rite of passage. Lizzy Mitchell is one kid who will make the adjustment with flying colors. That because she already has made the adjustment.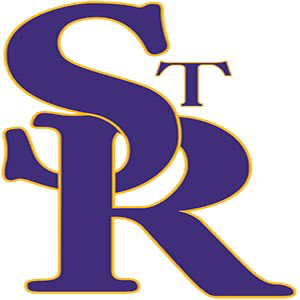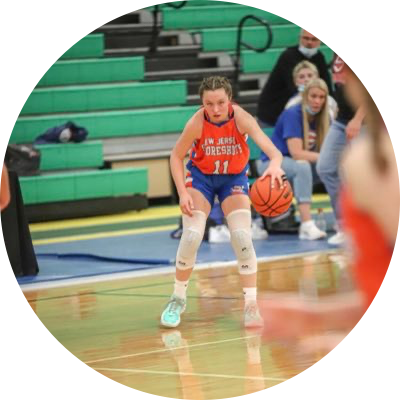 When Lizzy Mitchell announced last week that she would be attending St.Rose of Belmar, it shocked a lot of people. That's because Lizzy Mitchell does not say much. She has made a reputation of letting her game speak loud and clear for her. You see Lizzy Mitchell is one of the best players in the 2025 class. She is also a future Division 1 basketball player. These things are facts, not possibilities. These days we spend so much time talking about players potential.. RATHER THAN WHO THEY ARE NOW. Lizzy Mitchell is a good player right now. She will instantly, be a impact at St. Rose from day one. She will one day score 1000 points and be All Shore. These too are facts not hopes and dreams. Lizzy will hopefully help St.Rose win another state title and SCT. You see St. Rose had a very good incoming freshman class entering before Lizzy Mitchell decided to attend the Belmar school. But now St. Rose can stand toe toe with RBC as the best incoming freshman class in the Shore and maybe the state. All thanks to Miss Lizzy Mitchell.
I have watched Lizzy since 4th grade. I have seen her go from a shy quiet kid into a confidence electrifying Player. I have seen her take over games with talent and skill level. I have seen her develop into a great shooter with college range right now. I have seen evolve as a complete guard. She can play and defend all three guard positions. She has improved her her handle which allows her to get by opponents and score or set up teammates. Lizzy Mitchell is a young lady who will get better every year. That's because she is humble and a notorious hard worker. I have often heard she is excellent soccer player. It's makes sense because she is a excellent defender. Her feet are quick and her basketball IQ is as good as any baby entering the shore. You don't get razzle, dazzle with Lizzy Mitchell. You get production without all the antics. When it comes to Lizzy Mitchell, you always know what to expect .. Consistency, Reliability and Accountability. The backbones of any great player. Notice I said great not good? That's because I believe Lizzy Mitchell is on her way to greatness.
I know it was a hard decision for Lizzy Michell to choose a school. Her friends attend Wall. Wall has a great soccer program and a dedicated basketball staff. Regardless of where she went, Lizzy Mitchell would have been successful.. that's another fact! But in the end the tradition of St. Rose won out. She knew Coach Chambers had coached some of the best players in Shore history. She knew that St. Rose plays for chips and college coaches flock to there games. This was too much to Ignore. So Lizzy Mitchell made the choice, the choice to play for the Purple Roses. It just may be the best thing to happen to St. Rose in years. That's because Lizzy Mitchell is just as good a kid as she is a basketball player. She will help make St. ROSES CULTURE ELITE… like her game!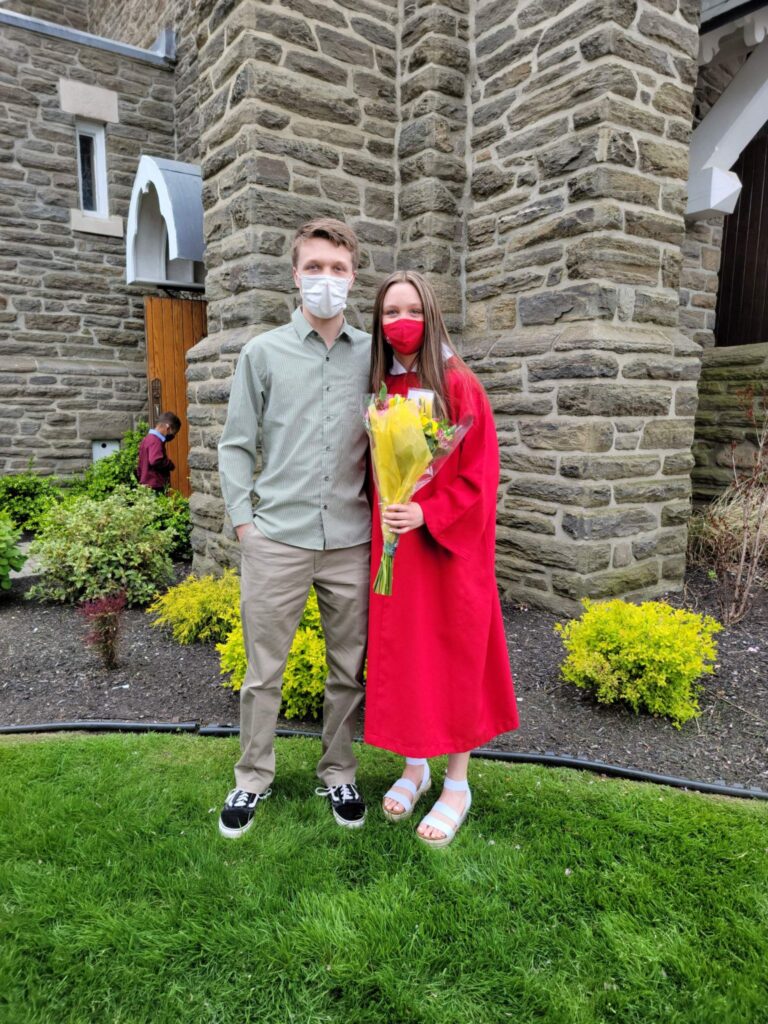 Last week Lizzy Mitchell went to her 8th grade prom. Yet their she was last night, going to work on a player moving on to D1 basketball in a few weeks. I wish I could say I was surprised. But you have to understand nothing Lizzie does is a surprise to me anymore. I never have to bark at Lizzy about her work ethic, competitive nature or desire. When I do bark at her, she looks you right in the eye and says "okay". She is that rare kid who embraces coaching and feeds off coaching. She and Coach Chambers will make a great team. That's because when great teachers and great pupils get together.. great things happen and GREAT THINGS ARE ABOUT TO HAPPEN FOR LIZZY MITCHELL AND ST. ROSE💪🏀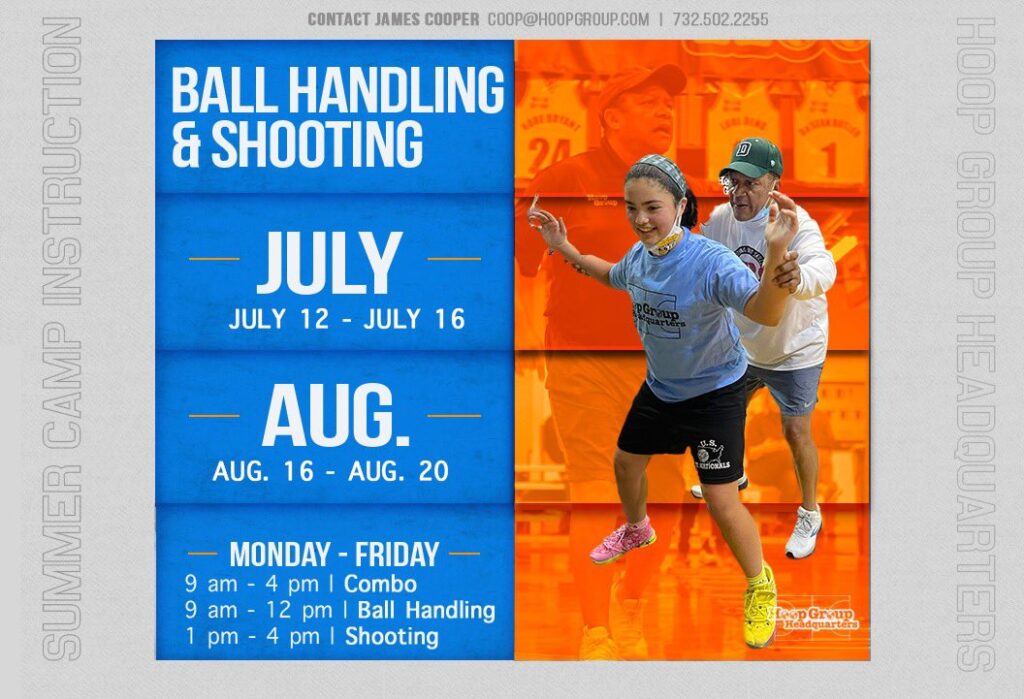 THE CAMP WILL SELL OUT!