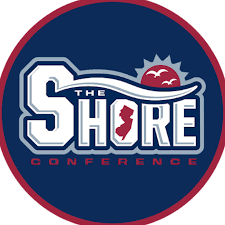 Last night two teams made big moves. Two teams who had to over come tough times in recent weeks have found their mojo. Thats because these too teams refused to die. They refuse to give up on their seasons. Last night both teams and their coaches went to work.

Holmdel took on red hot Trinity Hall last night. It was a big game. The last time Holmdel played a big game. There Coach Darren Ault was suspended. They only got a chance to practice once before that big game vs Top 20 ranked opponent Ewing. They lost and the team was not happy how it all went down. But yesterday was different. While they still were without Coach Darren Ault they were prepared. They were were ready and Trinity Hall never had a chance.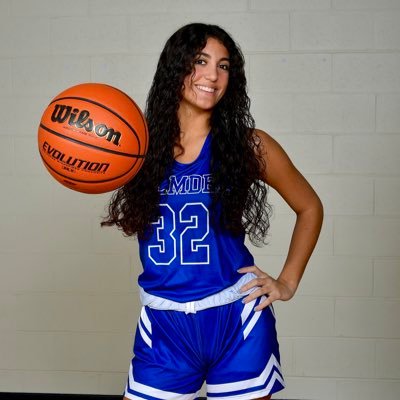 Junior ALEXANDRA LOUCOPOULOS was once again sensational. She had 15 points , 8 rebounds and 2 assists. Its clear she is becoming the Shore Conference newest rock star. But she was not alone as Kathrine Martini went on a happy hour explosion with 15 points and 9 rebounds. Trinity Hall simiply had no answer for either two all night. But D1 senior Abby Ferguson had 10 points and 7 rebounds and future D1 player Allision Cannon had the same exact stats line. Finally Erica Stolker had 5 points but the stats won't tell you about her loose balls and defense. The stats won't tell you she refused to force anything and took care of the ball masterfully. When you put all this together magic happens. Its how you get a 65-38 blowout win . Coach Matt Kukoda will take the high road and give all credit to the kids. He will have you believe that he is just a substitute teacher whose just along for the ride. Nope nothing can be further from the truth. Thats because in a weeks time. Holmdel has become a physical pound you into the ground team. They have become a defensive juggernaut.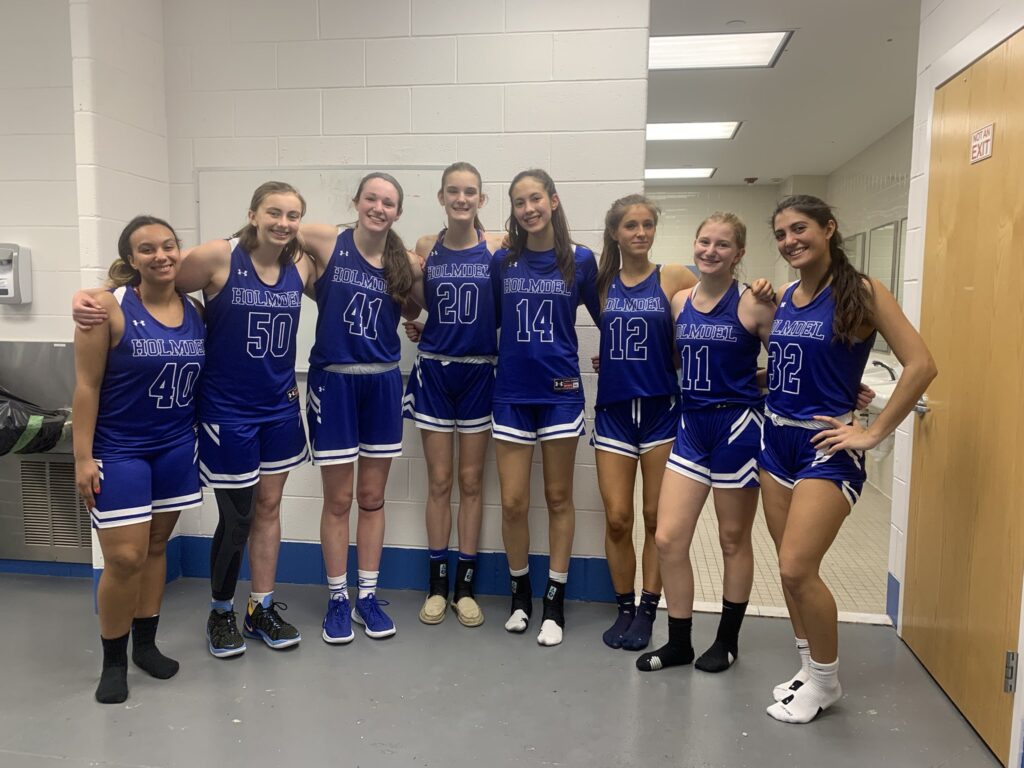 Coach Kukoda also has shortened the bench and it has led to less of losing of big leads. He has taken away much of the Point Guard duties from Abby Ferguson, freeing her up to score mor. He has subbed based ion need not Privilege. He has made bold risky moves. He is taken a big risk of upsetting parents. But clearly he doesn't mind because he has Holmdel cooking in a big win. He has created a Hornets nest that is now Stinging opponents and not looking back. Matt Kukoda has created a team in his own likeness and made this his team. Homdel is looking like a Top 20 team right now. They simply how overcome Obstacle phone in that direction.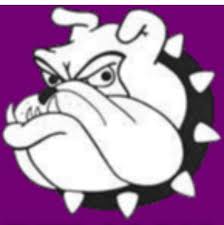 St. Rose and RFH are two teams going in opposite directions. Coach Dave Callahan's team have found there Mojo, there sweet spot. St ROSE is finding out lack Discipline, youth and injurIes can derail a season if your not careful. RFH two weeks ago had injuries, lack if discipline, inexperienced and a few out of control parents. it looked like there season was headed down the tubes. But then Dave Callahan took over, his team flipped the switch. First he made changes in his lineup. Then he refused to let injured act as excuses for failure, they he forced his will on his team. Holding them accountable and making them more discipline. Finally he tuned out the over the top parents and outsiders. You see Dave Callahan knows his team and knows how to coach. Because right now his team is playing as well as any team not named SJV. His crew has been that good. They have gone from a team who was trying to find a way into the SCT. To a team nobody wants to see in the SCT. They have not just won there last 4 games. They have destroyed and treated there opponents like farm animals and total distain. They have blow them out.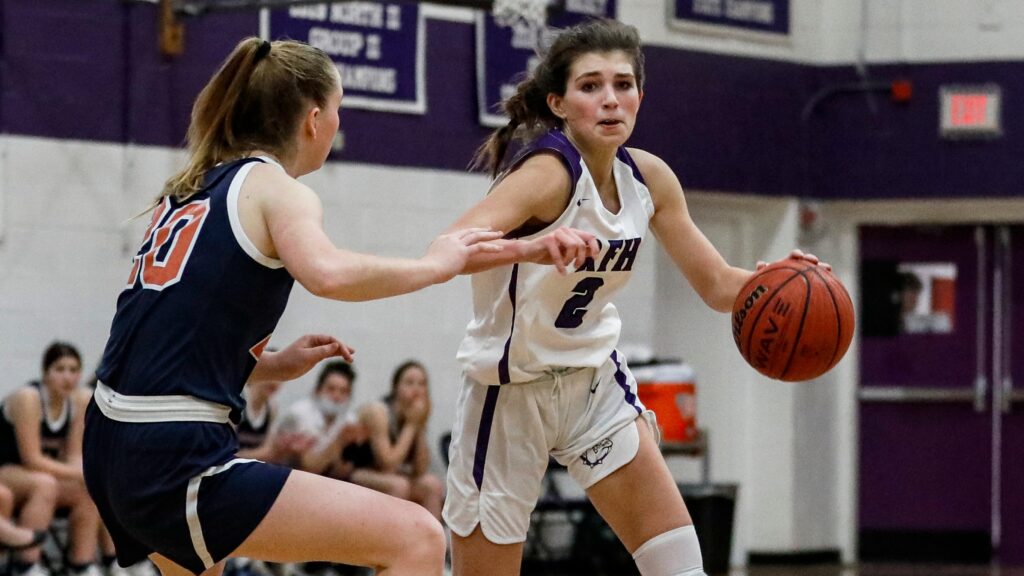 Julia Cosentino during this Stretch has been superwoman women with 27 points, 25 points, 22 points and then last night she had 21 points. She my friends in the last 2 weeks has been as good as anyone wearing a pair if sneakers . But she has not been alone. Dylan Cahill has awaked in a big way. She has showed flashes this season. But in the last 2 weeks she has become Miss Reliable. Yesterday she broke St. Roses heart over and over last night. It was she more than any other player who broke the Spirit and will of St. Rose. Every time St. Rose felt life, it seemed Dylan Cahill was there with a big "3" to snuff out any thoughts of Survival. Her 10 points and defense were a thing of beauty.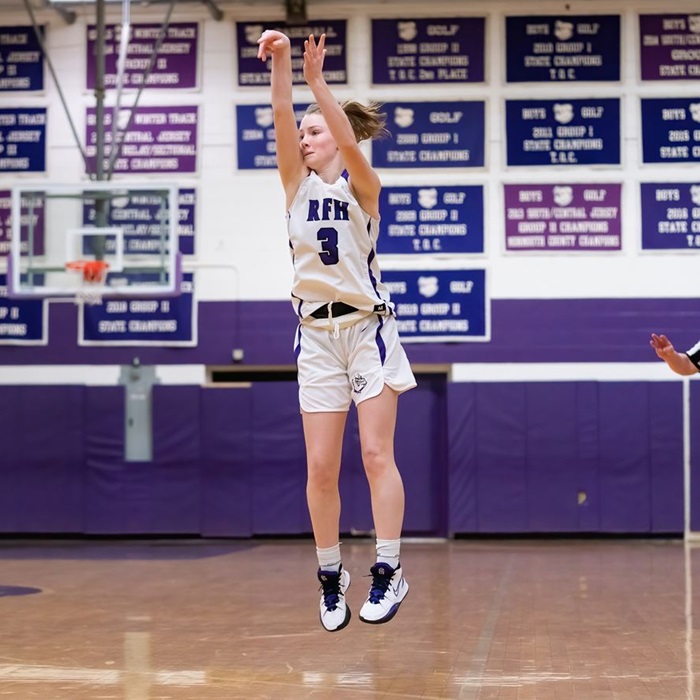 GRACE COLUCCI must love that she never gets any credit. it allows her to stay under the radar and keep delivering big shots. Her 11 points last night should not come as a surprise. That's because it seems she always can be counted on when the chips are down. She has been rock solid all year regardless of how bright or hot the lights get. CHARLIE ROSEN is just a warrior both on and off the court. She has been able to handle adversity and injury. Her foot is the size of a football. Yet she continues to battle on and been the leader if the team. The point guard, the little general. She has been the key to the entire team. Charlie Rosen has been Spectacular all season long and last night was no different.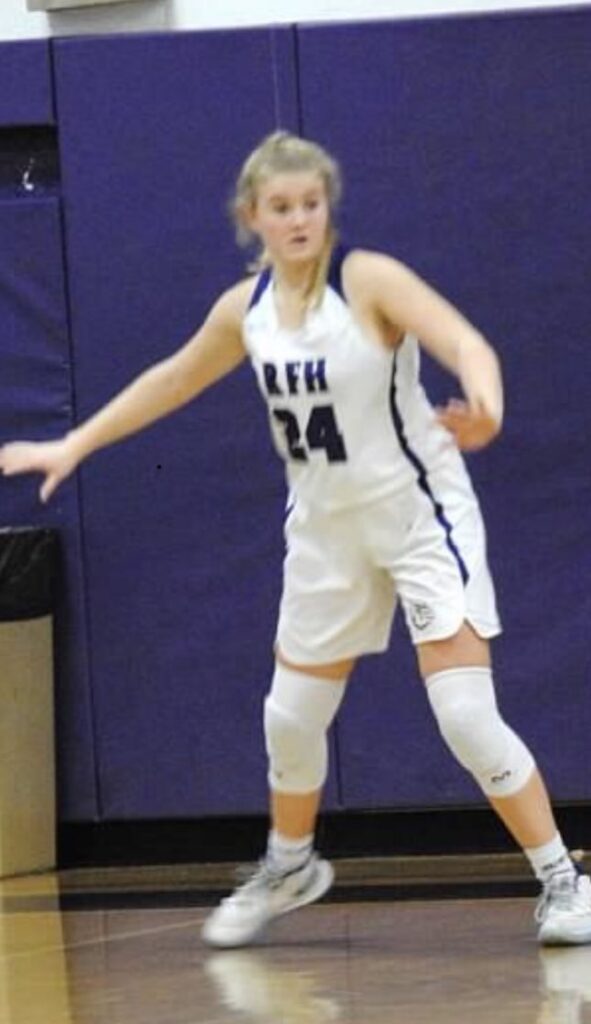 KAILA SCARPA  had 8 points last night and combined with Dylan Cahill had 18 points. She has found her role and is playing it to perfect. Freshman SYLVIE NOTINE had 9 points. But that was just gravy last night. That because last night she turned the lights out on Maggie Cavanaugh and threw her into total darkness. Last night Sylvie was electric on both side of the ball. Last night RFH GOT THERE MARCHING ORDERS … seek and destroy and thats exactly what they did to St. ROSE soon to be formerly known as a Top 20 team… Courtesy of a brilliant coach by the name of DAVE CALLAHAN!