It's an old story, told over and over, year after year. It's the story of the talented player, playing for a high school team that quite frankly is not very good. The player is talented, yet nobody wants to hear about their accomplishments, because the team and program are so bad. The player usually ends up being forgotten, just like everyone else before them. But sometimes things happen that can be life-changing for a player. Somebody with a vision and a presence shows ups.  This Coach gives the program and kids in the program new life. The coach changes the entire atmosphere of the team and changes the morale of the players in the locker room.  Coach Shannon Coyle decided Long Branch would be no one player's team, because they were losing. It's was going to be her team and she was going to change the Culture at Long Branch and everyone around it. This is why the story of Chekasha Andrews story is so exciting and fun to watch.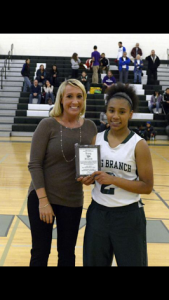 Coach Coyle and Andrews are a great tteam
Prior to this season Chekasha Andrews spent two years watching her  team lose games by 30 and 40 points sometimes.  Quite frankly nobody inside or outside the program cared or paid much attention to the losses, because nobody took Long Branch  serious. But the arrival of Shannon Coyle changed everything and no player benefited more than Chekasha Andrews. This season Andrews has come out of the shadows and Long Branch High School is having one of the most successful seasons it's had in decades. But make no mistake, Chekasha Andrews was a very talented player long for Coach Coyle showed up. She simply needed the atmosphere and guidance to put her GREAT TALENT TO USE… and Coach Coyle gave her this.
The first time I saw Chekasha Andrews play was at the Boot Camp at hoop group. Her quickness and ability to defend jumped off the page. When she told me she played for Long Branch high school I was in shock. It was weird to see a Long Branch player at such a competitive event. But it was her Coach that was encouraging her to take on more challenges and to find more competitive competition in the preseason. She was one of the most impressive players in the building and more importantly she was playing against some high octane Division I players. There was no question when she left the Boot Camp, many people were surprised about the level of competitiveness and her ability to compete against the best. Miss Andrews was on the map and she keep rolling right into her season at Long branch.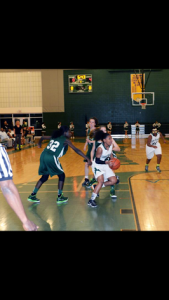 ANDREWS scored 15 points in upset of Colts Neck
Chekasha Andrews season started with Long Branch, battling Group 4  champs Colts Neck's, with star point guard Katie Healey who will be attending Seton Hall. Most were expecting the typical Long Branch blow out. But Andrews and her teammates had different ideas, they wanted to prove Long Branch was no longer a Joke.  Chekasha was the leading scorer in the game with 15 points and led her team to victory over Colts neck. This is a game just a year ago that Long branch would've lost by 30 points.  It was clear that Miss Andrews and her teammates were not the same punching bags.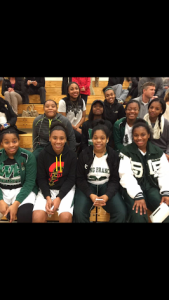 They have gained the respect of ALL
Last year year RBR blew out Long Branch(56-37) and the game was over before its started. It was game the talented Andrews scored just 7 points. This year with a new approach and a new leadership both on an off the court, Long Branch defeated RBR 48-44 in their first meeting…folks thats a 23 point turn around. What did Miss Andrews do? Well she had 23 points in the win. Miss Andrews is putting it all together folks. She is putting it all together and having fun doing it. Last year year Long Branch lost to Ocean both times they played them. This year they have already split with them and Andrews has had doubles figures in both games. Chekasha Andrews is growing up right in front of our eyes and it wonderful to watch.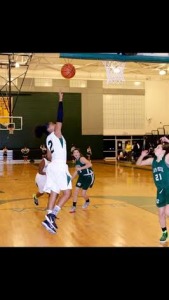 Chekasha proved she can play against the best
When Long Branch took on RBC it represented a mega step up in competition. RBC has current D1 players and future D1 players running up and down there roster. But Andrews proved she too just might be a division one player as she had 22 points against the then ranked Casey's.  Its clear Andrews is becoming a very special player to anyone paying attention. Right now more and more people are paying attention and college coaches certainly would be wise to do so as well. Chekasha Andrews is taking advantage of the new life Coach Coyle has given her and her teammates.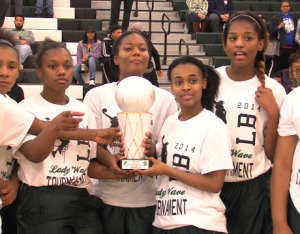 Long Branch now wins Tournaments!
Three weeks ago Chekasha Andrews showed up at the dead eye shooting clinic. I asked why she was there? She said "I want to get some extra shooting in once a week". I looked at her father, her biggest supporter and he said "this is important to her". Andrews has not missed one shooting session. She shoots every Wednesday for 90 minutes, she take every shot like its her last one. She doesn't say a word the entire 90 minutes. I tease her and try to make her laugh and she pays no attention to my antics…she is about working and improving.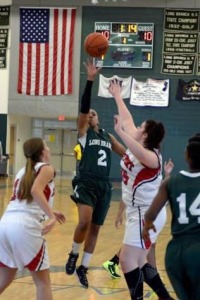 Andrews is dedicated to improving
Last week I asked her who she would be playing AAU with, she said a lot of people are calling, "but I have made a decision". She smiled because some of the AAU teams calling are some of the best in New Jersey. It is total REDEMPTION for this young lady who many never knew about or cared about… UNTIL NOW.  She is a rising star now and the sky is the limit. She got a helping hand from Coach Shannon Coyle, who showed her the way…BUT SHE HAS DONE THE WORK!
Chekasha Andrews is athletic, quick and has the ball on a string. She can bang out shots off the dribble or spot up. She has the ability to get to the rim against any level of competition. She also is UN-flappable, something rare in young guards. Her ability to defend will make her a very valuable player at the next level. There is no question she will blow up this spring and summer. She has helped turned what can only be called a grave yard, into one of the best stories of the year. Chekasha Andrews is the real deal folks….and nobody is more happy for her than her Coach and TEAMMATES….Because they know something SPECIAL WHEN THEY SEE IT!