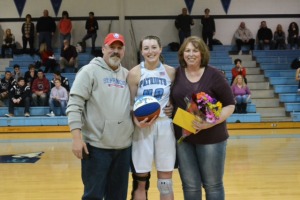 When I was a young assistant coach at FDU, I was aggressive and relentless. Like many young assistant coaches I simply refused to accept no during the recruiting process. I also took it personal when a player I recruited didn't preform. I remember my first big recruit. He was the son of a NBA player a ALL AMERICAN  and we beat Syracuse and Texas AM to get him( and didn't have to pay him). I was on cloud nine, one scouting service called me one of the best recruiters on the east coast.. My ego was in full bloom and I loved every minute of it. I was also an aggressive on the floor,  today I would not last a minute on the college level. I yelled and yes fought with my players every day. So when my star recruit showed up 20 pound heavier I was in shock and angry. Then when I realized that he didn't like to be coached hard, things got worst. It was a relationship that became hell in a basket. He transferred and went on to a great college career and FDU almost upset #2 Michigan in the NCAA a year later( we should have won…another story for another day). But this young man taught me something I will never forget. He taught me that when you sign a player, you better know what really matters to them…Often times when a player signs that letter of intent, they think…MISSION ACCOMPLISHED AND THEY CAN'T BE ANY MORE WRONG….signing the a letter of intent is just the beginning.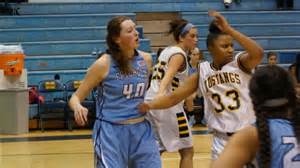 Now let me tell you a complete opposite story. Tori Wagner was no All American, the first time I say her play I was not impressed. She was a tall, awkward young player.  I remember when Beth Chambers called me to tell me Tori Wagner was going to play for her AAU team, I told Beth not to expect much.  Coach Chambers told me a few weeks later, "Tiny she works so hard and listens to everything".  When Tori showed up at NBS that fall I was still not very impressed. But what I was impressed with is that she continued to show up OVER AND OVER.  That year in high school, she had what I would call a solid but by no means a superstar season. But what she did do was continue to work hard and compete.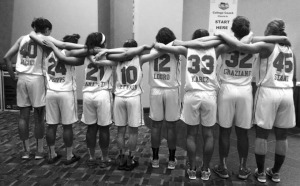 In year two playing with the Hawks, I thought Tori Wagner would jump ship. She could be a star and be showered with attention in other places. But she stuck with the Mary Beth Chambers Hawks. She understood being with one of the best teachers and playing the best competition was more important. Mary Beth Chambers for her credit told me Tori Wagner would be a D1 player...I DIDN'T BELIEVE HER. But what some people to this very day don't understand, is this.  Tori was on a team full of players like herself. Players who started playing with Mary Beth Chambers with no D1 offers. She and most of her teammates  developed into D1 players . This Hawk team was unlike Mary Beth Chambers other Hawk teams. Haley Unger, Alex Barazotti, Camerin Spahn and Ellen Dougherty all developed into the D1 players when nobody gave them a chance.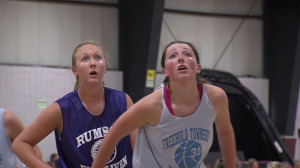 Last spring I  worked out Tori Wagner and saw her at NBS and thought OMG …this kid is going to be a superstar. But before anyone would know this, she gave St. Francis of NY a  verbal commitment. I was in shock because a 6'3″ developing junior post player going to a mid major is rare. Tori Wagners work ethic had turned her into something am sorry to say that even the St Francis staff  won't understand, until they see her everyday. Tori wagner is a gym rat and knows no other way than hard work. She is going to be a impact player for St. Francis, coming off a NCAA APPERRANCE, for so many reasons. She is so mentally tough, it would be hard for me to put into words. Like when she blew out her ACL she worked hard to come back and did not use it as an excuse. When her dad her a heart attack and things didn't look good, she found a way to believe it would all work out….it did. When her family suffered an unexpected death, it didn't beak her it made her stronger.  She stuck to her word, when committing to St. Francis, when others thought she wouldn't.  She understands that keeping your word still matters, maybe that's why she still shows up to train, 3rd and 4th grade kids.  Tori Wagner is built for hard times, she  undersands that staying the course is how real things get done.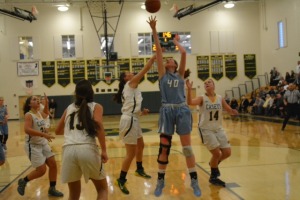 TORI WAGNER'S  her high school career is over and this gets me back to THE MAIN TOPIC. When a player signs that letter of intent, it is a special moment. Some kids now feel they have earned some time off. Some kids want time with family and friends. Some kids play other sports and want to enjoy that pressure free athletic period for one last time. Some kids want to hide an protect there reputations. Many of these kids unfortunately will go into college un- prepared. It starts a cycle that I'm sorry to say is filled with resentment and anger. It starts a time where that college coach feels that player is not buying in and the player feels mistreated. It happens every year and most likely won't change. I told a good friend of mine the other day…" I can always tell you which kids are going to be in trouble and which ones will be fine"  It's because I see it every year and been on both sides. Some kids work after signing and others feel they have done enough. Tori Wagner could be the most prepared kid in all my years, getting ready to walk on a college campus. I have never seen a player more focused on getting ready for the college experience.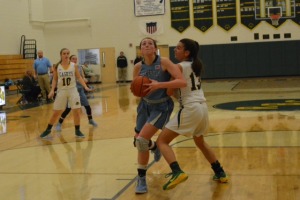 So here is why Tori will be prepared like no other. First she is a memtor to some of the best young post players in New Jersey. She truly wants them to become better players. Why is this important? She understands what being a teammate is all about. Recently a 6'0″ stud 7th grade post player showed up at NBS. My daughter said these words "IF YOU DON'T PUT HER WITH TORI WAGNER I AM NOT TALKING TO YOU"  You see Tori Wagner is a leader, not just vocally but emotionally as well as leads by example. It will serve her well next year. She can be an Indian or a chief. I have never, EVER had her ask me who is in the gym. It's not important to her , what's important to her is working hard.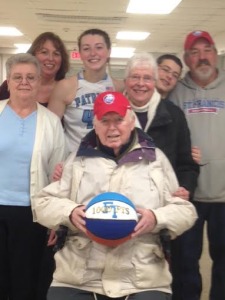 THEY SHOWED HER THE RIGHT WAY
Tori Wagner may be not on the AAU CIRCUIT this spring, but she is on the grind of all time grinds.  She comes to the hoop group and does ball handling shooting drills with the guards, 3 days a week. She does a post work out every Thursday for 90 mins. She goes to Core skills training every Tuesday and Thursday. She attends NBS every Monday and Wednesday.  She plays pick up with her Mary Beth' new AAU team. She missed NBS one day last week and I asked "what happened" she responded "hey I do have to study once in a while too"…lol… Tori Wagner folks is taking a no short cuts approach, she is leaving nothing to chance. She understands her journey has just begun. She not only is thankful to get a free education she wants to reward ST. FRANCIS FOR BELIEVING IN HER. Tori Wagner will be a dream come true for St. Francis, she will show up everyday and give 100% because she knows no other way….she has had to earn everything…she has had to out work everyone…now she is starting the process all over again…BECAUSE SHE UNDERSTANDS…NOTHING IS EVER OVER…TILL ITS OVER…and that's a long way away.