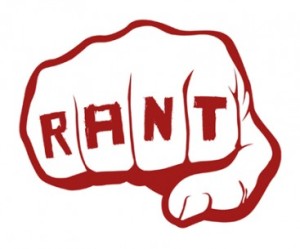 There will always be box score junkies. You know that kid who holds the ball late in a game to get fouled. There will always be players whose coaches allow them to pad their stats. You know that kid who is in the game late during blow outs getting buckets. There will always be that player the coach is afraid to sub early in a game,  he knows everyone will be playing in. Lord forbid this player not get their numbers in this anticipated blow out. Dezzy Allen in a recent game watched her average drop when she played less than half of a game because her team was playing a non competitive team. She had half her season average. John Brown made the decision that stats don't trump the team. St. Rose players could lead the shore in every statistically category if Joe Whalen was concerned with personal stats. No player has more legit stats than Stephanie Karcz who over the years could have scored 3000 points if Coach Brennan was concerned with such nonsense.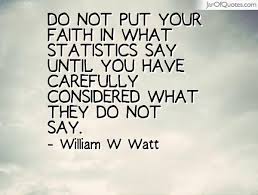 I woke today and saw the Shore stat leaders in the Asbury Park Press today and had a hearty laugh. Why? Because if you believe those stats I have few winning Powerball tickets to sell you. Some of these stats were down right embarrassing and obvious to anyone that follows the shore. The assists leaders, steals and rebounding stats had me laughing so hard it brought tears to my eyes. Let me give you an example, If you go 4 games and don't get lets say 5 rebounds. The chance of you  averaging say 7 rebounds a game is almost impossible. People some of the numbers I saw in the paper were a joke and nobody benefits when stats are made to look better than they are. It also lets players know which players are the coaches pet and favorite, the moment stats are padded…its WRONG!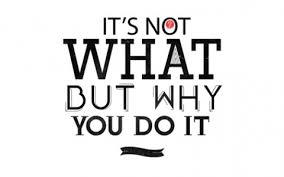 Now the question is why are stats padded? It simple in some cases, a manager is in charge of stats. Why is this important? because when you are 16 years old who gets what stats can easily come down to who that 16 year likes and doesn't like. Let me give you an example; Ever check the paper and notice your child's name is not listed for being the leading scorer or getting a certain about of rebounds? It because sometimes the person calling in doesn't mention your child's name. Now sometimes this is a mistake, sometimes the paper writes what they want and sometimes the coach wants to promote or give somebody else some love. Let me give you an example, your team never mentions assists in the paper. So on a night a good player doesn't score, you notice all of a sudden assists is mentioned the next day in the paper. Your kid has been getting assist all year and now assist becomes important.  The bottom line is all this leads to misrepresentation and jealousy.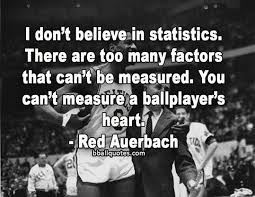 Many times teams who don't get any love will hype a players stats. Pad them or allow that  player to get numbers in order to bring attention to the player or the school. By doing this a player may create some name recognition that could help at the end of the year come award time. The better teams often pad stats in hopes of improving a players chance to make a All Star team such as All Shore. I always tell the story of how in the WOBM two players broke the scoring record in three games. They played my daughters team in the WOBM final. One player had 2 points in the final and the other had 6 points. They both made First Team All WOBM; meanwhile RFH only had one player on the first team and RFH won in a blow out…I was pissed, Why? Because the player who should have been first team was my daughter, thank god, she could care less. The point is in some cases unfortunately Stat Padding does work and its one of the reasons Stats padding continues.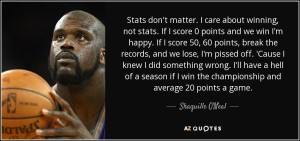 Some of the top teams don't even report stats. They understand it creates bad chemistry and jealously. Those good teams that do report stats in most cases don't pad them for fear of causing chemistry issues.  Let me give you an example, you telling me Stellar Clark is only averaging 3.4 assists a game? Well the answer would be Yup! Do you know why ? Because Lisa Kukoda's  stat taker is clearly not padding stats. Because there are games Stella barley played and those games count against her Stat average. Meaning that 8 assist stat game against RFH will take a major hit when she plays Raritan or Holmdel and plays less than half a game and gets  3 or less assists.  I looked at steals and could not stop laughing, Stephanie Karcz is not even listed. Maybe South didn't report or maybe they don't pad the stats. The rebounding stats are not even worth mentioning out of fear of embarrassing somebody. People you  can't have games with 2 and 3 rebounds and average lets say….9 rebounds. This is silly and coaches should know better.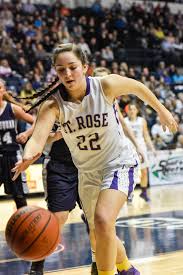 Jen Louro who will be All Shore is not in one Stat Category, because they refuse to let her pad her stats…
In the end padding stats is wrong, it creates bad blood and more importantly forces parents and players to start MAKING STATS MORE IMPORTANT THAN TEAM. You can't hide a stat sheet after a game and say stats don't matter; Then pad the stats in the paper the next day. Let all the kids stand on their own two feet and let them understand stats REALLY DON'T MATTER. But when you LIAR  about stats then it becomes clear to kids, parents, every opponent and everyone else that STATS really do matter in your program. For the record no college coach…NOT ONE reads who the stats leaders are in high school..."The Recruiting process is not based on stats. It is based on ability and not high school statistics"
UPDATES…
MLK CLINIC IS MONDAY AT 9 am-2pm…AT HOOP GROUP (early drop off, no charge)
HIGH SCHOOL PLAYERS…REMEMBER MAINTENANCE SHOOTING SUNDAY BEFORE BULLDOG CLASSIC…DOORS OPEN 10.15 stay as long as you want!