I was walking out of the WOBM and I looked up in the stands and saw Gillian Black sitting with her Manasquan teammates. I couldn't help but notice the big smile on her face. As I walked towards my car I keep thinking how can she be so happy. Gillian Black is a senior who has a torn ACL and may miss the entire season.
UNAPPRECIATED ALWAYS…and missed!
Last year Gillian Black stepped up big time for Manasquan High School. She had been forgotten by most around the shore for far too long. It's  been like that for Gillian Black most of her basketball career. I like to call her MISS UNDERRATED, because she rarely got credit as a player in middle school and during her AAU years. She was always a smart player that could really see shoot the ball. But for two years Gillian Black was ghost on the Manasquan team. She didn't get real minutes and if the truth be told didn't get much of a opportunity. But last year that all changed and Gillian Black became a big part of Manasquan's successful run to the SCT and TOC titles.
Black finally started getting her due!
Last year Gillian Black used her basketball IQ to get her on the floor. She used her passing skills and understanding of the game to help make her teammates better. It was not her magical shooting skills that got her on the floor. She realized that first she had to get her teammates and coach to believe in her. But it was not until the SCT final before everyone finally realized that Gillian Black was special. She had 13 points, 7 rebounds and a bucket of  assists on that night. Manasquan also went on to win the TOC and Gillian Black was FINALLY getting the respect that has seemed to never come her way. She had finally proved she could play with the best and excel against the best. It looked like her senior season, Gillian Black finally would receive the praise that goes with being a big part of a champion. This season Gillian Black would be a name everyone knew and respected
The Gillian Black story should be read like a feel good novel. You know the kid that nobody paid attention too, that some how saves the day. Gillian Black right now should be part of the debate of who the best shooter in the shore? Who is the smartest player? Who is the most improved player? Instead Gillian Black is back were she started a long time ago. She is in the shadows and forgotten by everyone except her teammates again. These teammates know what she has meant to the Manasquan program. They know it was she, that hung in there with them, when she had no reason to do so. It she was she that last year was ready when her name was called in the all important 2nd RFH game. It was on that night that Manasquan grew up as a team. She was that teammate that was going to make it to the finish line, when giving up on herself and teammates would have been far easier. Lisa Kukoda knows that without Gillian Black, no way she wins her 2nd SCT title. Maybe Gillian Black is smiling in the stands because it has always been harder for catch the eye of so call shot callers. She is used to having to fight harder and being overlooked. This is just another bump in her long journey and like in the past, she will figure it all out in time.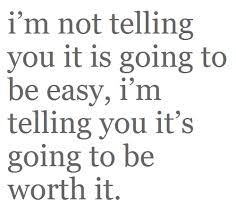 I don't know why so many kids are getting hurt these days. I just know that it seems to have more of an effect on me when it's a good kid. Gillian Black has always been that good kid. Never in the middle of drama, never jealous of others and always a good teammate. It's hard to be all these things when you know that you deserve more credit or more of an opportunity. It strange that when Gillian Black, finally was finally going to get the scrutiny of opposing teams; because of her value finally being acknowledged….she gets pushed back in the darkness. It almost seems unfair and cruel because of what she had to endure since the time she started playing top flight basketball. But if any kid can handle this and is prepared for it….its GILLIAN BLACK because she has been kicked around so much it's made her like steel….nothing can shake her anymore! MAYBE THAT WHY SHE IS SMILING.
I hope that we see Gillian Black SMILING ALL SEASON. I hope that we remember there are a lot of Gillian Black's out there. You know the good kids who sometimes don't always get a fair shake along the way… but don't go south on teammates, family and friends. The good ones  seem to always find a way back to the light and I know GILLIAN BLACK IS ONE OF THOSE KIDS!…..MISS UNDERRATED is going to just fine!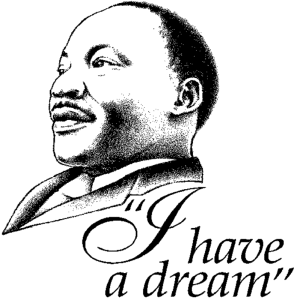 MLK CLINIC IS MONDAY…SIGN UP ONLINE OR AT THE DOOR..JUST DON'T SIT HOME! http://hoopgroup.com/headquarters-2/holiday-hoop-fests/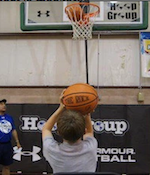 SHOOTING MAINTENANCE IS SUNDAY…REMEMBER YOU CAN STAY AS LONG AS YOU WANT….GET SHOTS UP .. http://hoopgroup.com/headquarters/weekly-instruction-programs/