---
So the spring is a wrap as were getting closer to the high school live period season. There were some excellent stories this spring and of course lots of recruiting talk as expected.
THE TOP 10 STORIES THIS SPRING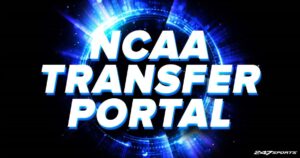 1. SJV DOMINATES THE TRANSFER PORTAL.. SJV picked up a number of talented transfers. None bigger than P5 guard Daniella Matus
2. KATIE COLLINS PICKS U PENN… Katie Collins ended her recruiting process before July and choose the IVY powerhouse.
3. HOPE MASONIOUS RETURNS TO THE RISE.. Hope Masonious returned to the RISE and instantly gave the u17 RISE a face and player to draw in coaches and the RISE players  have taken full advantage of there new found gold.The NJ Rise have exceeded all expectations.
4. EMMA THORTON MISSE THE LIVE PERIOD… Thornton missed the 2nd live period Denying coaches a chance to see one of the best keep secrets in the state.
5. THE SHORESHOTS ORGANIZATION DOMINATES AGAIN… Tracey Sabino's organization once again picked up a massive amount of scholarship offers throughout the entire organization
6. JULIA KARPELL PICKS FAIRFIELD…1st Team All Shore guard Julia Karpell verbally committed to Fairfield U, putting a halt to her recruiting.
7. GABBIE ROSS PICKS UMASS LOWELL… Gabbie Ross became the final D1 player in the Shore 2023 class this year by signing with U MASS LOWELL
8. NEW JERSEY GIRLS LIVE .. a number of Top teams in the state and Shore Conference are playing in this High School Live Recruiting event.  The GIRLS LIVE event is shockingly one of the best if not the best on the East Coast
9. ADDY NYEMCHEK ESTABLISHES HERSELF… ADDY NYEMCHEK has the most impressive spring of any player in the Shore. She is just a '26 which makes  it more impressive
10. RANNEY GETS ASHLEY KREIGER.. RANNEY has suffered from a rash of transfer the last two years. But they got big news when talented 6'3" redshirt freshman decided to attend the school. Kreiger has true star power.
THE TOP 5 RECRUITED PLAYERS BY CLASS ( in order)
2024
1. DEYVN QUIGLEY- MANCHESTER…P5 and Ivy offers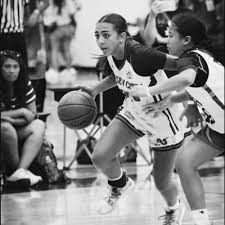 2. NINA EMANCE- TRINITY HALL(HARVARD)
3. HOPE MASONIOUS- MANASQUAN… High Major offers
4.  KATIE COLLINS- MANASQUAN (U PENN)
5. MEGAN SIAS- TOMS RIVER NORTH
2025
1. TESSA CARMAN- RBC..P5 offers
2. DANIELLA MATUS- SJV..P5 offers
3.  CHRISTINA LIGGIO- RBC.. High Majors, IVY
4. MACKENZIE TEEVAN- HOLMDEL.. High Major  and Ivy
5. OLIVIA SHAUGHNESSY- MANASQUAN
2026
1. ADDY NYEMCHEK- RBC- P5 offers and IVY
2. JADA LYNCH- St. ROSE- P5 offers
3. KATIE LIGGIO- RBC- P5 offers
4. TESSA LIGGIO- RBC- P5 offers
5. MADISON KOCIS- SJV – HIGH MAJOR offers , IVY
TOP 10 OVERALL MOST  RECRUITED PLAYERS (not the best but recruited)
1. '26 ADDY NYEMCHEK- RBC
2. '25 TESSA CARMAN- RBC
3. '24 DEYVN QUILEY- MANCHESTER
4. '24 NINA EMANCE- TRINITY HALL
5. '26 JADA LYNCH- ST. ROSE
6. KATIE LIGGIO- RBC
7. TESSA LIGGIO- RBC
8. HOPE MASONIOUS- MANASQUAN
9. KATIE COLLINS- MANASQUAN
10. JULIA KARPELL- SJV
5 PLAYERS WHO  QUIETLY HAVE MOVED TO D1 STATUS OFFICIALLY (no order)
1. ALEENA DINKER – SJV… book it!
2. HALEY POSNER- RANNEY… no doubt
3. ALLISON CANNON- HOLMDEL.. putting  it all together
4. GAMELIA BETTON- OCEAN- they love her!
5.   SOPHIE SMITH… too many offers to count
THE 5 PLAYERS TINY GREEN WOULD TELL EVERY COACH TO RECRUIT. They will have stellar college careers. These 5 have a special talent or skill set, a work ethic, character, shown massive improvement both athletically and Physically and finally they all have those all important winning parents.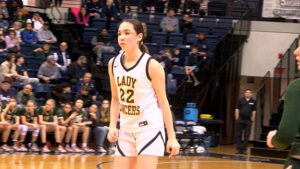 1. '26 MADISON KOCIS- SJV
2. CHRISTINA LIGGIO- RBC
3. ELI CLARK- OCEAN TWO
4. CAMRYN GARDNER- RBC
5. TAYLOR SOFILKANICK- SJV
TOP 5 … TO NEVER RECRUIT😂😂😂
CAMP DATES…( Please note NBS CAMP 1…(has limited spots left)
https://twitter.com/HoopGroupHQ/status/1661351836605980678?s=20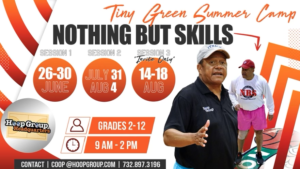 LIMITED SPOTS STILL AVAILABLE