---
I believe these are the days of truth. These are the days kids try to live off  and ride there repuatation into the land of milk and honey. Then there are the kids trying to make a reputation. This is the time of year when you know what's coming. Now is when you know which  kids are moving in the right direction. There are the kids hoping something big happens in the next two months. Then you have the kids hoping nothing changes the reputation  they worked so hard to build. Some are wishing on a star and some have turned it up this spring. Today I will give you my observations…
There is no doubt in my mind Some very talented players have taken a few short cuts along the way this Spring. Ego, Injuries, social activities and good ole satisfaction have clouded there vision and judgment. But there are also some kids who simply have stepped it. These are the kids who no question  in my mind  will own the day this summer.
I'm going to get in trouble right now. But I'm going to say it ..KATIE LIGGIO will be a Top 20 recruit in the country at some point. Here is why?

SHE LISTENS… THEN APPLY'S…A GYM RAT..now pay attention coaches… THAT YOU CAN COACH HARD AND HUMBLE

RARE SHIT IN EVERY WAY! pic.twitter.com/X50HLWB5ei

— Coach Tiny Green (@TinyGreenNBS) June 4, 2023
KATIE LIGGIO, she has done more with her game perhaps than any player I know this spring.  She has brought her off the dribble  game to a new level. Now throw in the defense, rebounding and  you have one of the most complete  games in the state cooking right now. Katie Liggio who already has Power 5 offers just may be a Top 25 player in the country one day. Her improvement curve has been shocking on every level.
HOPE MASONIUS is painting her masterpiece right now. Not only has she revitalized her game, she has taken it to another level. Right now HOPE MASONIUS has to be considered  one of the Top 3 players in the Shore Conference and one of the best in all of New Jersey. Her ability to dominate games this summer is the #1 reason the NJ RISE has shocked everyone  this spring.  Her recruiting  status has no limitations right now. HOPE  MASONIUS is fulfilling all those expectations  that were predicted for her when she entered high school. No player has taken more advantage of her AAU season.
CAROLINE CONFORTI may be a name you have long forgotten. She started half the season as a freshman for St. Rose before getting injured. Since that injury she has not done much. That is until now, where Randy Westrol and his CJ HAWKS staff have rejuvenated a lost player. Comforti has been wonderful all spring. She has shown a competive nature and a real sense of desire to reclaim her status. She has done just that with her activity  on the glass, defense and all around play. She is looking like a different maker right now.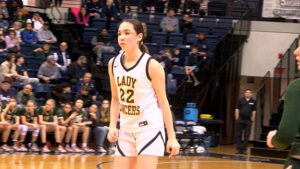 MADISON KOCIS is looking more and more like the next great player at SJV. Watching her play is pure joy. That's because  everytime you watch her it's something  new and exciting. Her game just keeps growing and growing. Just like her height as she closes in on 6ft and added strength. Her court vision and savvy game is built for success.  There is no doubt in my mind she is a future POY candidate. But it's her willingness to be a teammate and humble that separates her from most
SOPHIE SMITH, is without a question is the next great foward to were a RBC uniform in the Shore Conference. What she has become this spring could never be put into words. Her ability  to score, dominate the boards and block shots is next level. It's not a mistake why she is getting D1 offers daily. She at times dominated older D1 bound players at NBS this spring and it has rolled right over to the AAU season. Right now it seems she can do no wrong. Scarier is her trainer former D1 coach James Young says that next step is a consistent three point jumper. Right now Sophie Smith looks like the gold standard.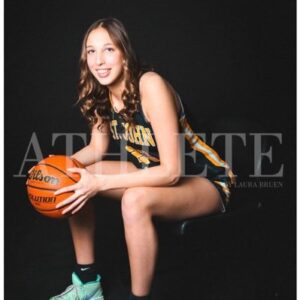 TAYLOR SOFILKANISH is 6'4″ and we didn't see much of her last year for SJV. But I have seen lots of her this spring and folks gets ready for the show. Taylor is going to make big sister and 1st Team ALL SHORE, Ashley look like a afterthought. That's because her skills and talents at this size is scary. She has shown it all this spring. The post moves, the rebounding,  the shot changing, the hands and she runs the floor.  This summer she will officially  become one of the most recruited players in the state.
CHRISTINA LIGGIO has not for one second taken a short cut this season. She is throwing haymakers at every so called gym rat. Nobody is working like this young lady. Trust me over the years there are only a few kids I can say that about this time of year. Most kids are tried, wrapped up in exams or brunt out by the grind these days, excuses flow like the river.  But Liggio is totally locked in and knows the recipe for greatness. She is that rare player taking care of every weakness in her game and strengthening her strengths. She has checked her ego at the door, opened up her game and simply is not satisfied. Here is what I will leave you with.
"CHRISTINA LIGGIO JUST MAY BE THE SHORE CONFERENCE POY, LEADING CANIDATE RIGHT NOW"...
yup, strong words, but does anyone want to question my track record in such matters. Liggio  is simply out working everyone right now. Her improvement  by July and next season might be something we have rarely seen. She has quietly lived in the gym. She is laying the tracks down that lead to the  POY AWARD..and folks this will not be her first time unexpectedly stealing a big girl award!
I'M NOT SURPRISED
That the 2026 class started last spring with a projected 23 D1 players. Then had a projection of 18 to start the season. Many believed it would be the best class ever. Projected D1 players as I type? 12!!! Still a big number at this point. But what happen you ask? Bad work habits, AAU focus, competition level, mental health, transportation and lack of urgency.
That SJV has reloaded. That's because when you have the tradition of SJV and a lengdary coach in Dawn Karpell. Kids want to play for your school. Now tell them you don't have to sit a year and there is a need for them and you get rock stars arriving.  No its no surprise  SJV is once again the team to beat.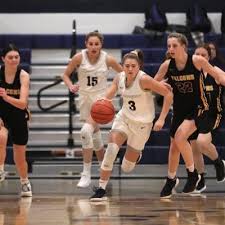 I'm not surprised  that Olivia Shaughness is playing like one of the best guards in the 2025 class in New Jersey.  This was all predicted years ago. But what has happen is that she has become an elite shooter and a big time finisher at the rim.
I'm not surprised coaches are lined up for Mackinze Teevan. She is 6'4″ mobile and can shoot the ball. But the real key is that Tracey Sabino has feature her in her offense by running multiple sets for her and  allowing her to play her game. Sabino has featured Teevan and Teevan has taken full advantage. Teevan has some big decisions  to make in the next 2 years… she is only a junior.
That a number of players have committed  and have chosen  not to announce it. There are still kids who don't want to the attention.  Remember  Nina Emance committed last July and didn't announce until October.
Im not surprised by all the transfers. In most cases it comes down to playing time. Can you really be upset with a ki who just wants to play. Some kids have made wise choices and some have not. It's just like life folks.  But all these kids get a 2nd chance for happiness.
Hey coaches!!
Here's my schedule for the jersey live period on June 17th
We play at
8:30 & 10:50 on Court A! @girls_rbr @JTHoopsNJ @TinyGreenNBS pic.twitter.com/4x6J0WAX3z

— Camryn Gardner (@CamrynGardner2) June 2, 2023
I'm not surprised some of the best teams in the Shore will be off to the BEST OF MARYLAND for the high school live period . But make no mistake the GIRLS JERSEY LIVE EVENT for my money is the big dog. The talent and teams in this event is shocking and a college coaches dream.
I'VE NOTICED TWO TYPE OF SENIORS WITHOUT OFFERS.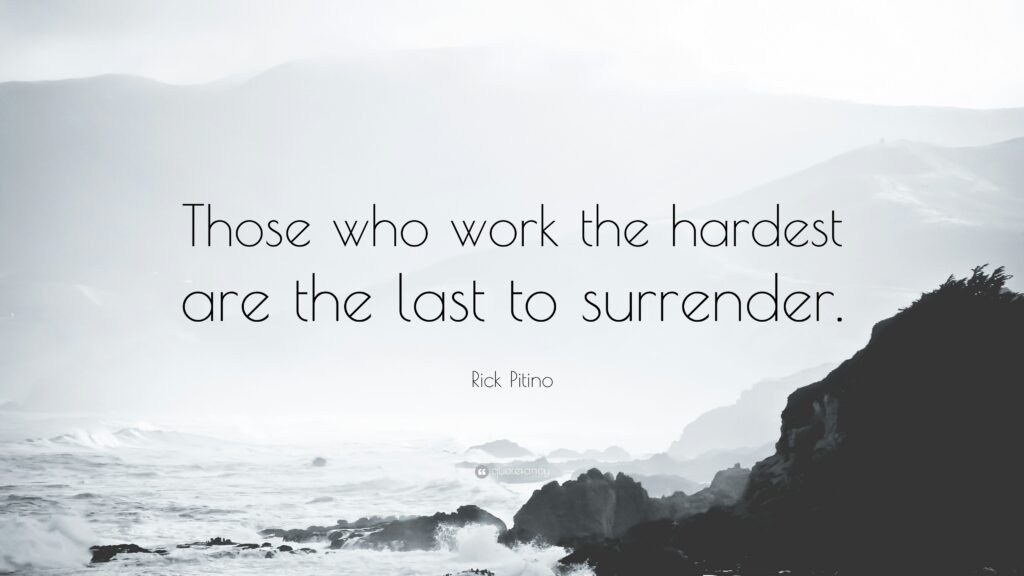 Here is what I will tell you. Many seniors without offers are just accepting there faith. They are playing things out. They secretly have lost hope to get noticed. When you  hear, "I just want a good academic school". It's a wrap for whatever that kids athletic dreams may or may not have been. Now the seniors still chasing  dreams are ones with a chance. They understand  there are still possibilities.  They have changed there workout environment, changed their inner circle, found true advocates and are in contact with coaches learning  what they need to improve on. These kids have a chance to avoid THE SUMMER OF TEARS!
HERE IS WHAT ALL SHORE LOOKS LIKE TO ME RIGHT NOW…
CHRISTINA LIGGIO– RBC
HOPE MASONIUS– MANASQUAN
DEYVN QUIGLEY– MANCHESTER
NINA EMANCE– TRINTY HALL
JULIA KARPELL– SJV
ADDY NYMCHECK– RBC
HERE IS WHAT ALL FRESHMAN LOOKS LIKE. .FOR NOW
LISSY LYONS– SJV
TATUM SHARPE– SJV
SAM ORLANDO– MIDDLETOWN  SOUTH
CALLIE DECKER– ST. ROSE
MADELINE NOLAN- MANCHESTER
ASHLEY  KREIGER- RANNEY
THE  SHORE TOP 10…RIGHT NOW
1. SJV
2. RBC
3. TRINTY HALL
4. MANASQUAN
5. RBR (DEPENDING?)
6. OCEAN
7. ST ROSE
8. RFH
9. HOWELL
10. MIDDLETOWN SOUTH
There are the days of truth. There is no question. Right now every kid and family are making decisions about there future weather they know it not….
THE SPRING TOP 10 AAU TEAMS
1. 2026 SHORESHOTS
2. HGSL U17 SHORESHOTS
3. NJ GEMZS U17
4. NJ RISE U17
5. NJ GEMZ JT SELECT
6. U17 SHORESHOTS SELECT
7. U16 SHORESHOTS
8. NJ RISE U15 RISE
9. CJ HAWKS U17 (WESTROL)
10. NJ PRIDE U14( Barozotti)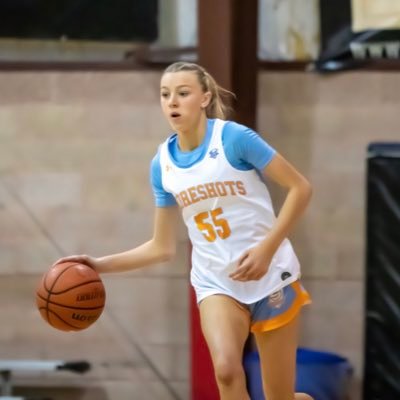 SPRING GOAT – ADDY NYMCHECK– U15 SHORESHOTS
CAMP DATES…Registration is now taking place ( call 732 429-5999 or email coop@hoopgroup.com)
---