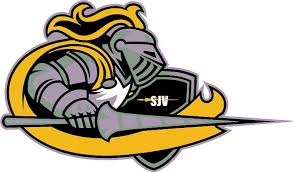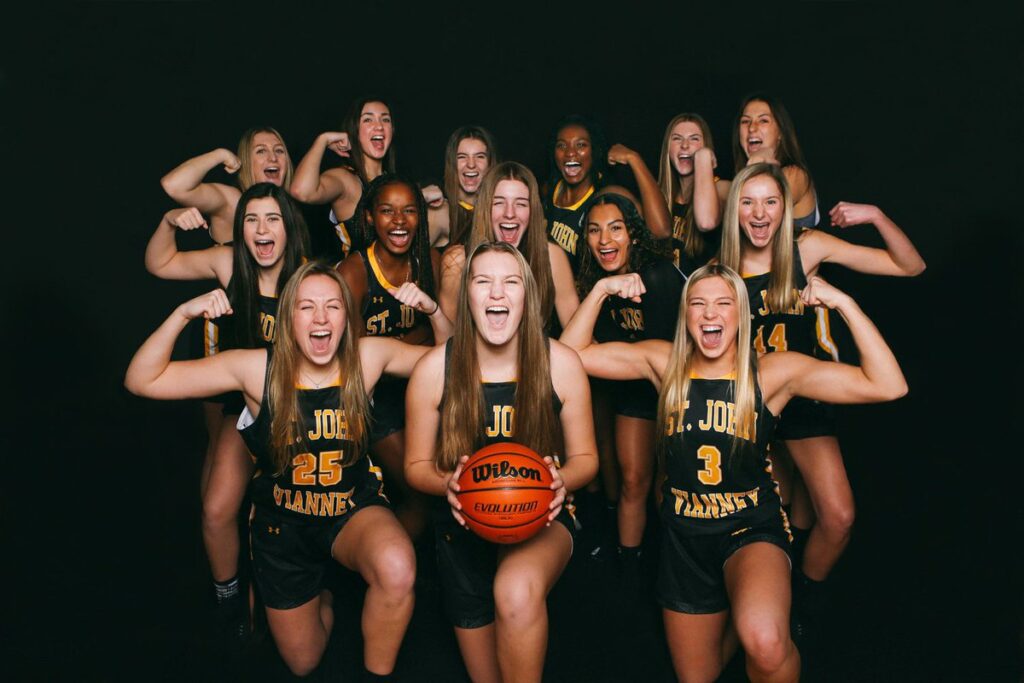 High School basketball's long wait IS OVER. Finally we will see real basketball today. The excitement throughout the state for a new season cannot be put into words. Players everywhere will have just a little more pop in their step. Parents and coaches will finally remember what it feels like to see kids smile again. Today a long journey ends and new one begins. The debates will start about who are the best teams and players. But there will be one debate, that will not take place. Who is the overwhelming favorite and #1 team…. ST. JOHN VIANNEY!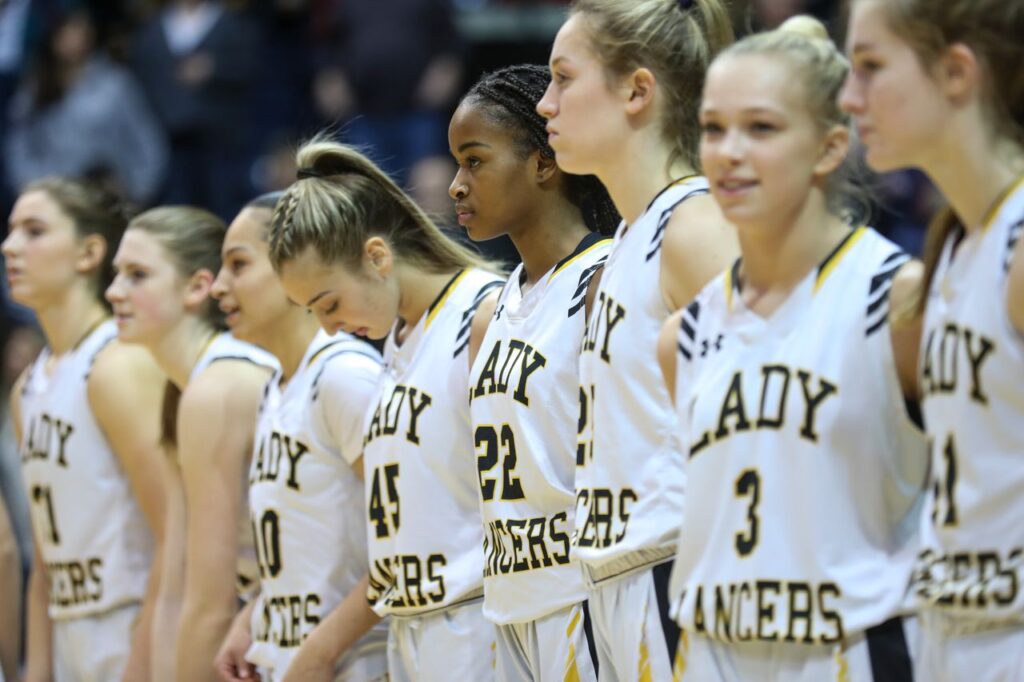 Last year SJV ran though everyone on its way to a SCT title. They did not lose a game in the state of New Jersey. They thought they were on there way to a TOC title as well. But then Covid 19 hit and all the dreams came to a halt. It was a disappointment to all those in the program. It has long been forgotten that before last season started nobody picked SJV to win the SCT or to end the season as the #1 team in the state. But that's exactly how last year ended with SJV being unbeatable.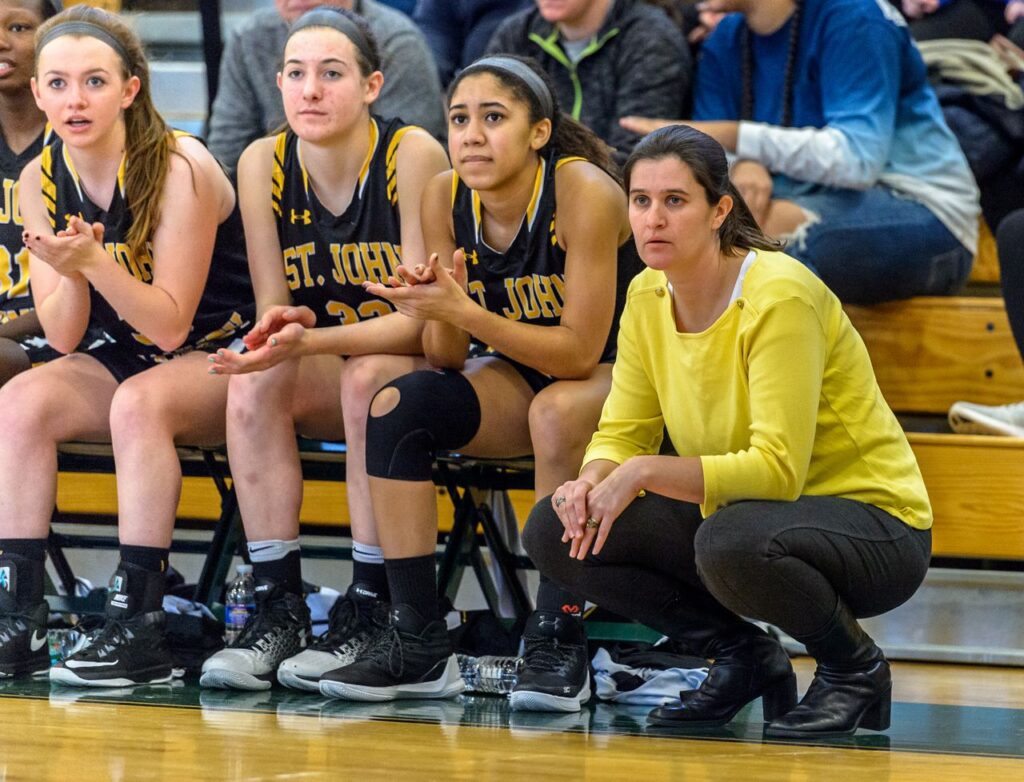 This year SJV should be playing for the TRIPLE CROWN. The SCT, TOC TITLES and the National Title. This year we should be debating if SJV is the greatest team in Shore history. This year SJV is be trying to do what so few teams have accomplished. Repeat the big double .. the SCT AND TOC TITLES. Instead there will be no back to back state titles. They won't be running it back. There will be no NATIONAL TITLE. This year SJV will have to settle for a Top 10 National Ranking and a SCT TITLE. That's all there is left to win. Everything else has been taken from them.. that is except knowing SJV just is unbeatable.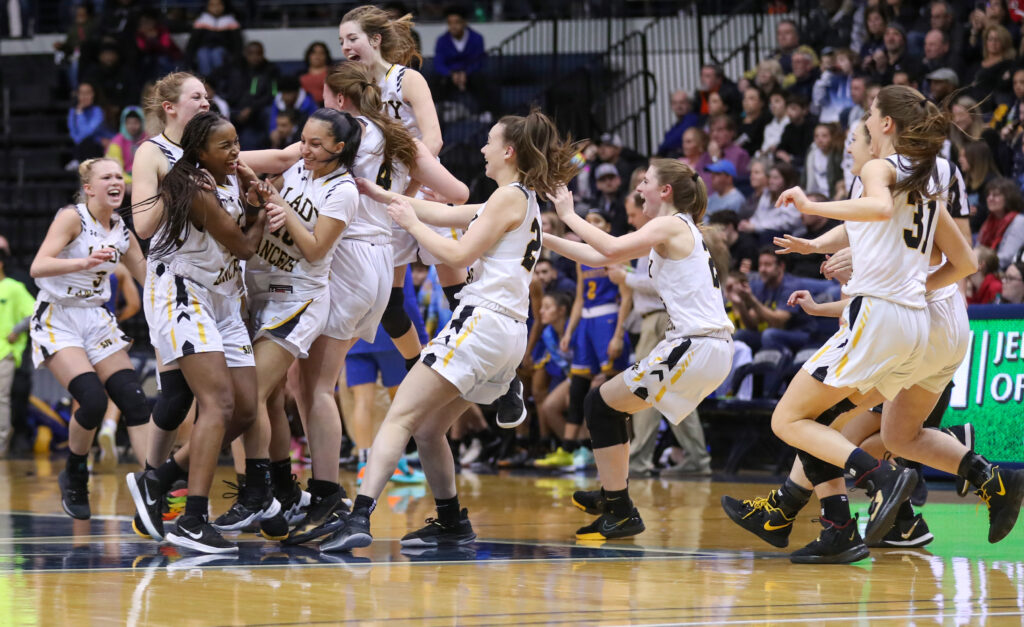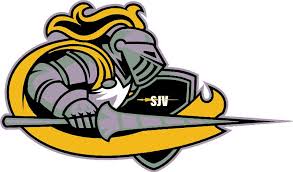 Dawn Karpell once again will play the toughest schedule in New Jersey. It's become old news over the years. This year Coach Karpell is taking no chances. She knows history is at stake. She knows the forces outside her program are always looking to disrupt her program. She knows that she must be strong for her kids. She has to take on any incoming fire. She knows SJV is the one team that never gets a fair shake in the good ole boys network. But it's these roadblocks that is what made SJV and Dawn Karpell… UNBEATABLE.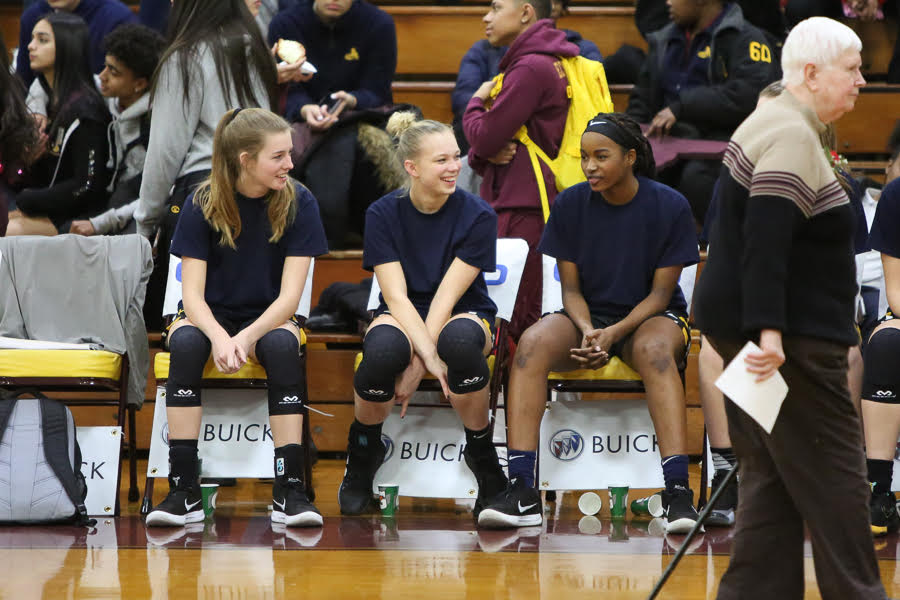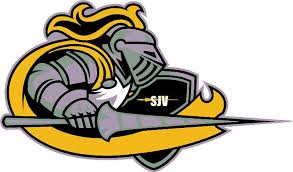 Many teams, coaches and fans will tell you they can beat SJV. That SJV is not unbeatable. But SJV has heard it all before. They have taken on all comers and sent them home in tears. That's because SJV is to strong mentally, physically and emotionally. They overwhelm opponents with there mental toughness, togetherness and willingness to sacrifice for each other. Well others talk about such qualities SJV live by such qualities. It's why SJV IS UNBEATABLE.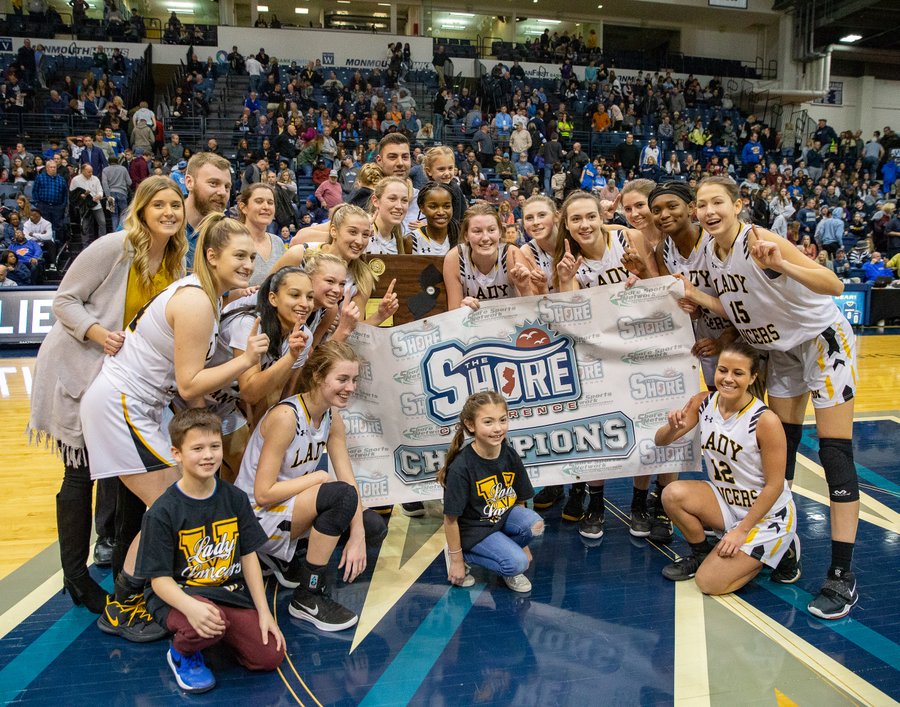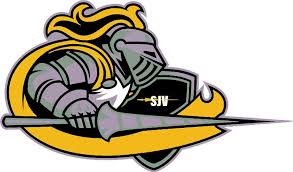 All teams have weaknesses, even champions. The problem with SJV is opponents have not discovered what there weaknesses are yet. They have superstars like Katie Hill and Madison St Rose. Two superstars who are ego free and more importantly do not see themselves bigger or more important than anyone on the team. They are true teammates and more importantly proven winners. Winners of the big big games on the big stage. While other talk about being superstars. Katie Hill and Madison St. Rose are Superstars.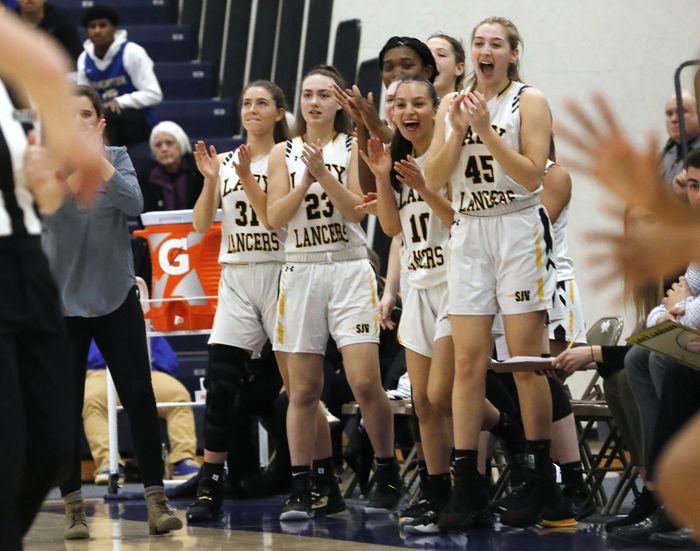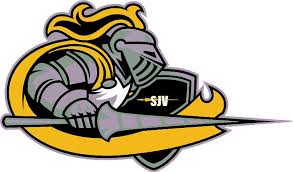 SJV is the rare high school team with size and toughness. Megan Cahalan is the best big forward in the Shore this side of Destiny Adams. Don't argue with me. It's just a fact. Name a big forward and I can tell you, she has not just out played them but she has destroyed them. That's because toughness never takes a day off. Manchester found that out last year in the SCT CHAMPIONSHIP game. When she had 14 stitches and continued to play. While your post players are moody, complain about getting the ball, take plays off and makes excuses. Megan Cahalan is winning chips and being a rock for her teammate lean on. This is why SJV is unbeatable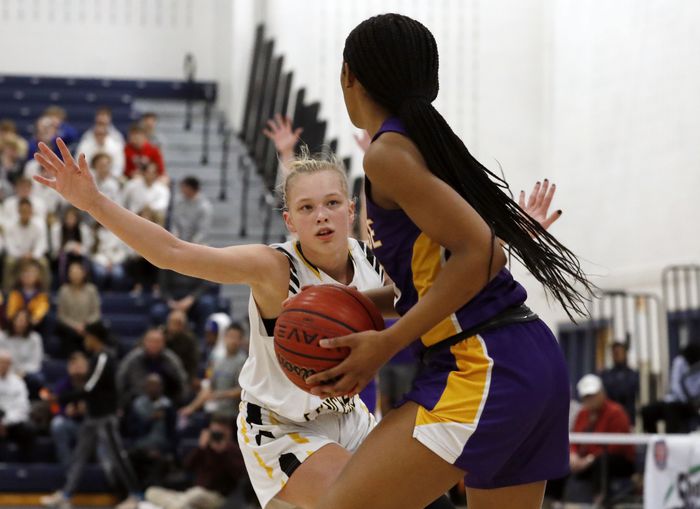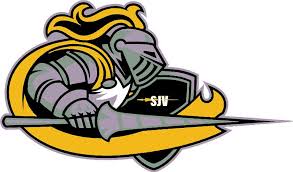 Ashley O'Connor and Emma Bruen spent time learning from some of the best guards in the state as babies at SJV. These days these two once babies are terrorizing backcourts across the state. The two are the best defensive backcourt in New Jersey. They have taken the heart and soul out of some of the best guards in New Jersey. When opponents see Emma Bruen and Ashley O'Connor. They know they're in for a bad day. Often the opponents backcourts have the flu, injured or worst are MIA. These things happen when you face these two. It's also why SJV is unbeatable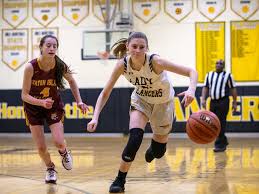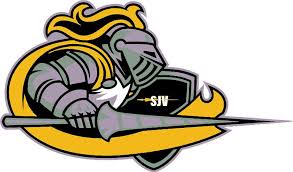 At SJV you learn your craft. Nobody gets to wear a crown because of their reputation. At SJV you fight and claw for everything. It's why many top players duck SJV. Go to schools where promises are made. Points are scored and bogus awards are won. These are the things SJV players in the wings care less about. Janie BACHMANN did not make the All Freshman Team last year. Instead she was practicing against the best guards in the state everyday. She was learning how to play SJV basketball. She was preparing and getting ready to master any role Coach Karpell gives her. She is The best RETURNING SOPHOMORE BY A MILE. Brianna Delaney doesn't need to read her name in the paper to know her time is coming. She knows her game has grown by leaps and bounds. It's why she attended SJV in the first place. She saw the big picture. So while others in her class, will be winning awards and reading there name in the paper. Brianna Delaney will be winning multiple chips and preparing for her future D1 basketball days. You see at SJV It's okay to wait your turn… ITS WHY SJV IS UNBEATABLE.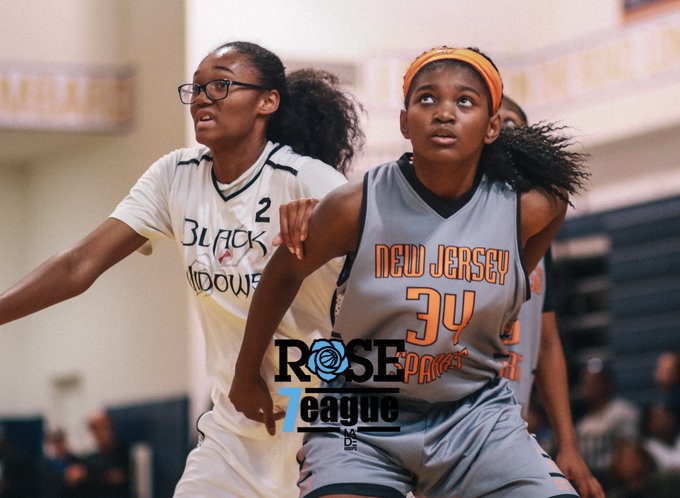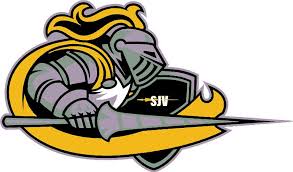 SJV players develop year after year. They come in like quite and leave with a boom. MIKAELA HUBBARD and ASHLEY SOFILKANICH are sophomores. There both over 6'2" tall. There both athletic as somebody there size can be. There physically gifted. Lots of schools have tall girls who sit the bench who don't develop. But at SJV you get on role if your on the team. Nobody gets to sit around around. At SJV those tall girls develop and become not tall girls but dominant girls. ASHLEY SOFILKANICH and MIKAELA HUBBARD are the two best young post players in the state of New Jersey. Every D1 school will know there names and so will everyone across the state one day. You see at SJV players get better before moving on to college and kick a little ass… this is why SJV IS UNBEATABLE.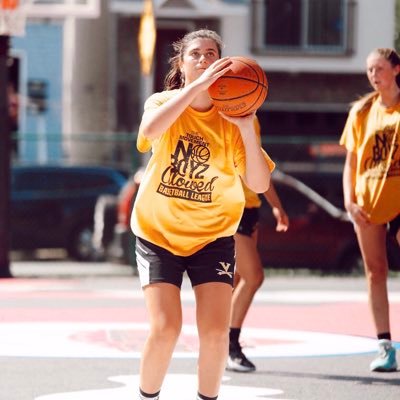 SJV doesn't rebuild they reload. When most schools lose a D1 player, they cry in their milk. Talk about the good ole days. When SJV loses a D1 player who is expected to play an important role. They bring in a better D1 player who will play a bigger role. Julia Karpell is such a player. She grew up on SJV basketball. She knows it's a honor to wear the Jersey. She knows what SJV stands for… GREATNESS. Julia Karpell is the next great SJV player. You see SJV's young stars know much is expected and nothing is given … it's why SJV IS UNBEATABLE.
Do you know the long list of players at SJV that have so much talent that you don't know about? This until one day they're just up in your face. CIERA CEVALLOS is talented and just a sophomore. She knows at SJV you do the little things and wait for the big things. CIERA CEVALLOS won't be waiting long.. you see at SJV big things happen in time. It's way SJV IS UNBEATABLE.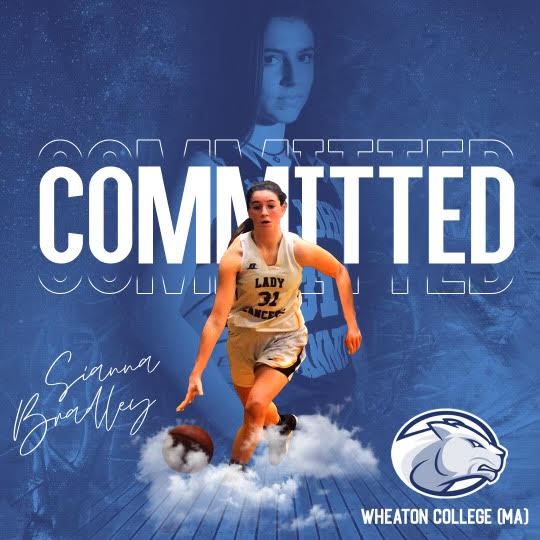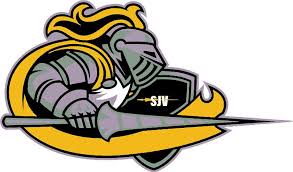 At other schools quitting and moving on are fashionable. You can convince yourself of anything it you are not getting major minutes on the court, if your not a star. Moving on can be easy and convenient. Finishing what you started seems so outdated these days. Not at SJV because unfinished business is always being taken care of. SIANNA BRADLEY a senior and Jr PAIGE KNUTSEN could have longed packed their bags and moved on to a way weaker, easy path. But they eat and sleep SJV. They love their school , coaches and teammates. It why they will never leave SJV. That and of course everyone at SJV gets to play at the next level. They also get to play and make a contribution throughout their career. Remember everyone at SJV has a role. It's why SJV IS UNBEATABLE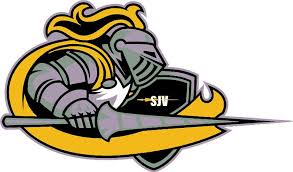 This year SJV will try and close out one the best runs by a team in over a decade. There may not be a triple crown. But there is going to be a crown. A SCT crown and somebody has to wear it. The way I see it SJV Is unbeatable and that's why I say they will wear the CROWN FOR A 2nd Gear in a row…