I want to give you some information regarding recruiting today. Keep in mind information is KING during the recruiting process. You are going to be given lots advice by people who DO NOT UNDERSTAND how the process works. You will be given advice by people you assume understand the process but don't. Finally you be given advice by people who do not understand how the process has changed TOTALLY FOR ALL. But if your smart you will listen to somebody who understands the recruiting process from every angle … call it bragging or whatever else you want. But nobody understands this process better than me… nobody and my track record speaks LOUD. I have a platform and I hope to use it to educate you. But if you too stubborn to listen then good luck. If you wish to listen to others, all I have to say is this … YOU WILL HAVE THEM TO SHOW YOU THE WAY.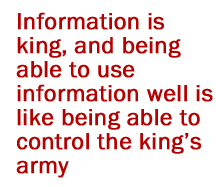 Let me start with this, your game better be right these days. Because if it's not, all I am about to say is a waste of time. I strongly urge you to live in the gym. So let's assume everyone is good enough to play somewhere before I get started. Now that we have agreed about this let's talk truth.
The first bit of advice I am going to give is for everyone in the 2022 and the 2023 classes. You better understand your road is about to become a nightmare if you do not listen. This can easily become the summer of tears for you. Many schools are not even in the market for 2022's right now. That is not an exaggeration but rather a fact. Here are the reasons why. Scholarship cut backs, the transfer immediate eligibility portal and the NCAA granting players an additional year. The 2023's are going to find that there will be some of those same issues waiting on them. If you are concerned your smart. If your not concerned your out of touch. But here is the good news. I am about to tell you how to work around these problems.
1. Many colleges are cutting staff
2. Many college budgets have been slashed or they have none at all currently.
3. Many colleges are staying local or going to a less events in July
4. Many colleges are only sending one or two recruiters on the road because of the staff cuts
5. Many colleges are choosing to stay on campus with their teams this summer
6. Many Coaches are saving scholarships for transfers

Why do I tell you all this? Because many of you assume the live period is going to be packed with coaches. Newsflash, nothing can be further from the truth. That simply won't be the case this summer. Coaches will not be everywhere by a long shot. So picking events wisely based on your teams level of play is huge. How big you ask? Bigger enough that parents better not let the AAU organizations call all the shots. Because often times AAU programs go to events to do a favor, because they have gone to a event year after or because of a obligation to event managers and longtime friends. If your kid is heavily recruited who care where you go. If not you better be in tune to wear the College coaches of your child's level are going. Here is a example of a conversation with a MAAC coach yesterday "we are going to Kentucky after that we are staying all local, were going to your academic elite and Atlantic City and that's it" Trust me many schools are thinking the exact same thing. She also said this "we don't even have a budget for the summer and may not get one"… you want more? A NEC HEAD COACH said this "WE ARE NOT GOING OUT THIS SUMMER" these are realities.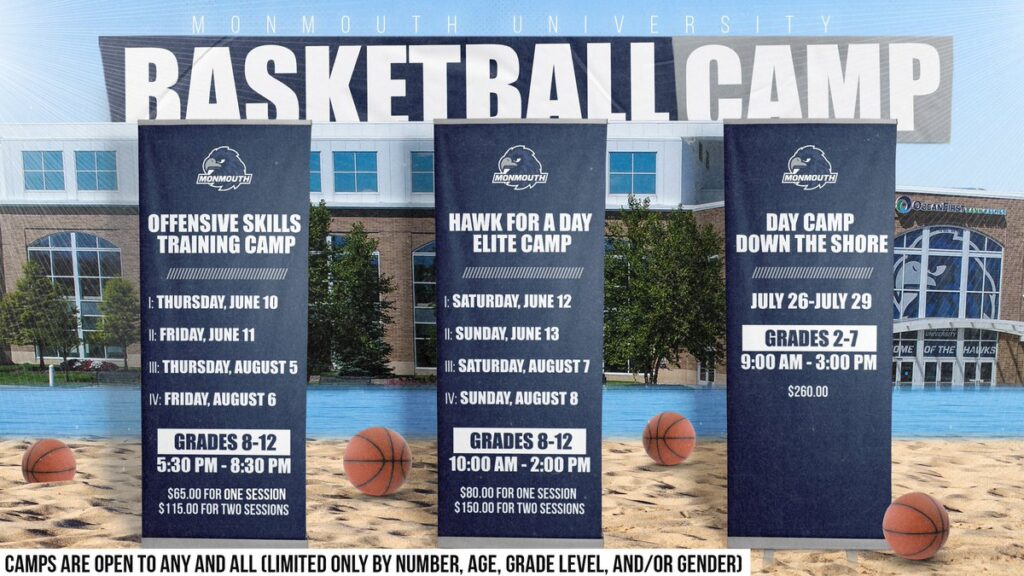 First for the next 3 weeks go to as many COLLEGE ELITE CAMPS as humanly possible. Now understand if your AAU coach starts talking about June tournaments you will miss, start laughing. Because no college coach this close to July is offering anyone based on film. Many colleges will not even offer you until you come on campus. Next do not fall for the we have to get ready for July BULLSHIT. Your AAU coach can set up scrimmages and games during the week, if there so worried about getting ready. Some colleges are running as many as 7 weeks of Elite Camp. Do you know why? Because they want to see you on campus and get a real feel for your game and you as a person .. here are the reasons you must go to elite camps in July
1. Coaches get to see you LIVE before July
2. It gets you on a college campus
3. Coaches always tell other coaches about good players there not recruiting
4. You build name recognition before July
5. Coaches get a better evaluation of your talents
6. Your leadership, character, attitude and personal skills have more of a impact on coaches
7. You get to play against other players the school may be recruiting
*People I can go on and on. The bottom line is go to Elite Camps every weekend if you can afford it. That includes D3 camps because those schools will not have roster spots come September in some cases.

Now if you have offers on the table you better listen loud and clear. Know all those kids who were on twitter bragging about their offers last year. Well newsflash just about everyone of them picked a college out of fear. That's because most of them had to settle on a school to save face. That's because none of those big time offers or D1 offers were real in the end. You'd be surprised if you heard some of the names this applied too. Why you should never believe this shit you real in the media or social media about recruiting. It amazes me that kids and parents don't understand that coaches are not dumb and know why you are dropping this stuff in public view. Many believe bragging about recruiting in pubic gives a kid some type of status. The problem is I actually talk to college coaches and I know the real story. So why am I telling you all this? One because the transfer portal is out of control for a reason. Kids are picking schools for the wrong reasons and then colleges are chasing off their recruiting mistakes. So shut up about your recruiting and if you have a school you like and feel good about. Take that offer and run for the hills. Because a Ivy school may say this "you know at this point, if she wanted to commit, I really couldn't take her. We're so close to July that we can wait and see what other kids look like. So it's really working out better for us" folks this is not the time to play games!
Next you may feel your AAU coach is you biggest advocate in the recruiting process. Well let me inform you, your biggest advocate is YOU. Now over the next 4 weeks calling coaches better be a big part of your life. Now many of you are scared to call coaches
1. You don't want to look desperate
2. You afraid they won't want you
3. You do not know what to say
Let me help you. First ask your high school coach to call the school and set up a phone call between you and the school. It will break the ICE. Now listen to what I am about to say next. When your AAU coach calls a college coach the conversation not sometimes but ALL THE TIME drifts off into other topics that have nothing to do with you. It called recruiting for college coaches and it's AAU coaches looking out for all their players. That AAU coaches call 100% of the time becomes a conversation yes about you but other kids as well. Let you high school coach make that first call if possible. Your AAU coach can touch base if you need their support later. But here is something you must understand. You cannot have multiple people involved in your recruiting process. If the truth be told many coaches wish they only had to talk to you and your family only. Once they know your good enough.

Now this one is very important. Go visit schools now, get ahead of the process. Get ahead of other recruits. It will show schools your serious and let's you know if it's a place you can call home. Visit regardless if you can meet the staff or not. Visit before they make a offer to you. Understand coaches are going to be torn between kids this year. Give them a reason to pick you if all things are equal. Coaches are always more invested in kids they recruit the longest. BE THAT KID! and remember this is a competition for college coaches attention more than any other time.

Now everyone has to understand especially in the 2023 class. August is no longer vacation time. There will be more college elite camps during this time than ever before. You must set up a August Elite camp schedule. The 2022 class, has to understand, if you do not have a offer by AUGUST. You will have to make some big decisions. You can play out the recruiting process or pick the best school you have recruiting you. But I am going to be very honest with you. For the D1 level.. it's going to take a major break to get a offer after August. But it is possible, you just have to play great and notice I said great … not good. Nobody is taking a "B" recruit at that point. Those days have gone the way of the transistor radio!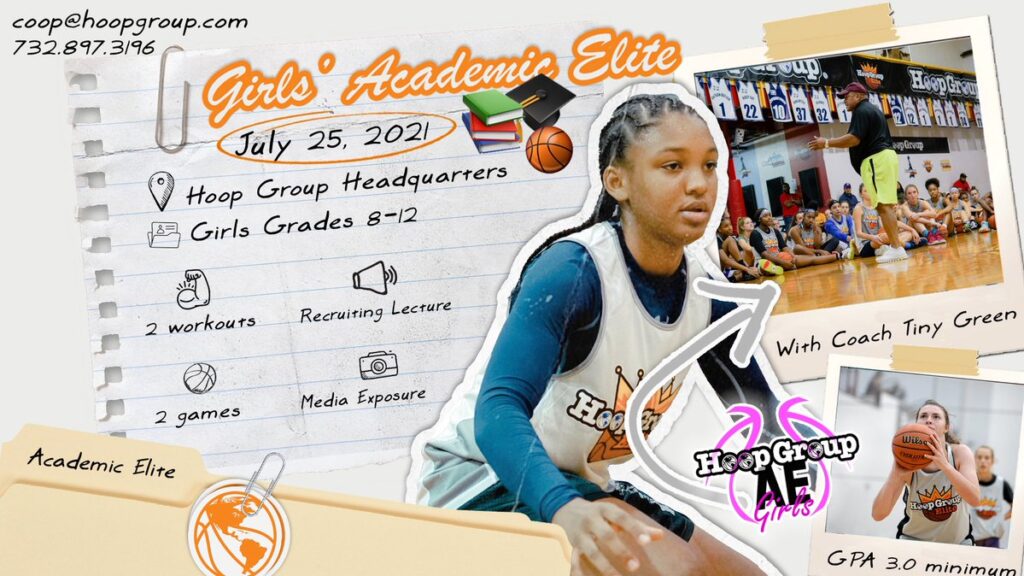 1. July 25th is academic elite and if you skip this event for any reason your nuts. Why? It's the last day of the recruiting period. Most players are done the morning of this event giving you time to return. Here is a fact… no one day event has produced more offers for kids with no offers… that's a fact. But you must let your AAU coach know in advance you are attending. Keep in mind this event will sell out as usual. There will be over 100 coaches and this may be the biggest turnout ever because of how inexpensive the event is on coaches budgets Because of the talent in the 2025, 2023 classes the coaches will run to this event.. so listen to me and sign up now.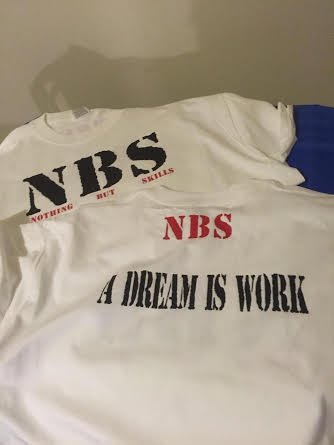 2. The NBS camp is June 21st- June 25th, it's open to all this year. But understand it will sell out. I moved the camp up to the week before the live period this year. That's because I understand it will give players a chance to build their name recognition. A chance to show they have stepped up there games.. ALL BEFORE JULY. Go sign up, why? Because every senior at NBS received a scholarship offer last year. No place will do more for your Recruiting profile leading into July.. but once again you have to listen tho.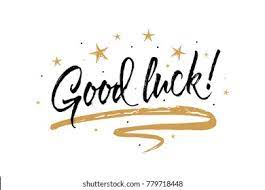 Now I hope you listen to what you just read. The information is meant to help you …not scare you. Yet you must understand things are different and much harder for all. It's going to be a challenge for all the next two years. Some good players and kids are going to left behind. But if your willing to be led by knowledgeable people you have a chance to avoid the pitfalls. I wish everyone good look and a healthy June and July especially.