Today I want to give you some hard cold facts and the reality of not playing for a AAU team with traditional  name recognition. Meaning your team is not a team college coaches follow year in and year out. Powerhouse teams have players with strong name recognition and rosters made up of players not with potential but who have offers on the table. These teams train and play against the best competition. Names like Beth Chambers, Central Jersey Hawks or the Cardinals are sure to catch the eye of a college coach. These names are coaching magnets and steal most of the spotlight and soak up most of the attention of coaches in the summer. But there are always teams like the Bryne Lighting Team. Players whose reps have not caught up with talents…BUT THAT IS SURE TO CHANGE
 Before I start, I would like to clear up a little terminology. When I say a player is a lock Division one player, that means a player has an offer on the table or will have multiple D1 offers at some point.
When I call a player a GYM RAT,  that is a player I SEE PERSONALLY on a CONSTANT basis against top talent in the gym. These players get outside there comfort zone and their work ethic is bigger than their ability. These players will be better in college than in high school and can play at a level HIGHER than their recruitment. I believe you build programs with gym rats…they have an added value that recruiters do not get to see. Gym Rats are tough to find as all coaches know.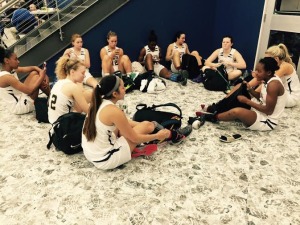 THE LIGHTING BRYNE
E– MAIL– JASONAND669@YAHOO.COM
Phone:     +1.732 610-4869
Potential Division 1 players (4)
BCS PLAYERS (0)
GYM RATS (4)
Head Coach Scott Bryne–
He is the current Head Coach at St. James Middle School he is demanding and acts as the team trainer a well. The Raritan graduate has been the head coach at St. James for 7 years. The experience and know how…. is not a issue. He is the owner of "NOTHING BUT NET BASKETBALL SCHOOL".  There is no question this is a well qualified coach, who not only knows how to develop talent… but also one who knows the AAU landscape.
JULY SCHEDULE-
July 5-8 spooky nook
July 22-25 usjn in DC
July 28th ACADEMIC ELITE- HOOP GROUP, NEPTUNE
THE ROSTER-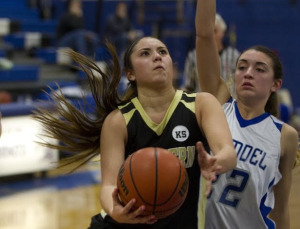 BIANAC NICOLINI– Southern Regional High School-5'8″- Senior- Guard
"she will be better than Katelyn Kuster of Mt. St. Mary's" this is a quote by a well respected AAU coach. What is clear is she is… one of the biggest gym rats in the state of New Jersey. Bianca has raised her level of competition and competes and trains with some of the best players in New Jersey and has shown she can play with the big girls. Last season at Southern she helped them become a TOP TEN TEAM IN THE SHORE. She averaged 12.4 points and 4 assist a game. The lighting quick first step jumps off the page when you watch her. Leave open and she will make you pay because she is a high percentage jump shooter.  Her ability around the basket is something you don't teach. The improving ball handling skills will help make her even in more demand. Now the question is …she is a D1 PLAYER? There will be many D1 schools waiting to find out this summer.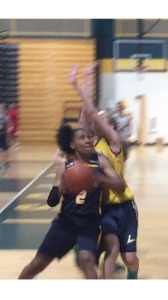 CHE' KASHAHA ANDREWS- Long Branch H.S- 5'6″" SENIOR- GUARD
She blew up this year and became the Shore Coference 2015 UP AND COMING PLAYER (http://hoopgroup.com/headquarters-blog/uncategorized/2015-coming-playerall-coming-team/). She sent a message to the shore conference that she is as good as any guard in the conference. She is murder off the dribble and her ability to keep defenses honest with her jumper is the reason she is only 98 points shy of a thousand points. Her defense of quickness causes everyone problems regardless of there talent or reputation. There is no question she must be on every coaches must see list this year. She put up numbers against some of the best players and teams in the shore. Her dedication can never be questions. Put SJV OR RED BANK on her uniform and we are all calling her special. This is a prime time sleeper player. How good is she? She averaged 16 points a game and led the shore in assists…folks think of the guards in the shore and let those stats marinate…This spring is averaging 21 points a game….and more questions?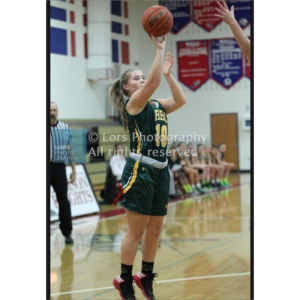 GILLIAN HANSEN-Red Bank Catholic- 5'8″- SENIOR – GUARD
If toughness matters to you, if being a good teammate matters to you, if having a shooter in your program matters. Then I give you the perfect program kid. She has been a staple of the RBC program. Always ready when called upon. She is a knock it out shooter when left alone. She plays hard and more importantly doesn't make mistakes. She practices in of the most talented and best programs in the state…EVERY DAY. She will not back down to anyone, she has seen all the best over the years. Now the hard part, she  hasn't gotten her do when she has played well and doesn't have the name or the rep of other kids. Its a tough spot to be in for such a talented player. Always has a smile, always respectable, always reliable and more important always ready to play. She makes your program better just by wearing your uniform.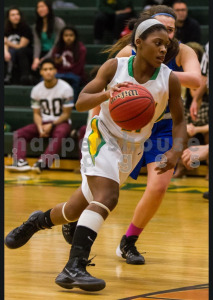 ALYSEEN RIVERS- West Windsor South H.S-5'9″-SENIOR- GUARD
Lets get this out of the way…she is a D1 (LOCK). Let me tell your why, first she has played against the very best at NBS has made some very good D1 players look very ordinary. The body is college ready right now and the athletic quickness, explosiveness and strength is off the charts.  She has started since her freshman year, no surprise there. She averaged double figures last season. But what makes her special is when she is defending you…its a bad day. I have seen her lock players up and throw the keys away at NBS. She like her twin sister is an "A" student where grades and charity work always come first. On the SWEETNESS SCALE she is a 10+…The thought that she has 1 more year of high school is scary, because I don't think they are even close to what they will be as seniors one day. She is a rare blend of TALENT, ATHELETCISM AND ACADEMIC SUCESS. Coaches this is going to be highly recruited young lady one day….BANK ON IT THE TOTAL PACKAGE!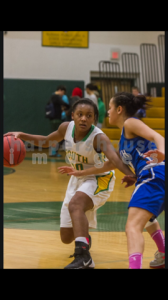 ALYSSA RIVERS- West Windsor H.S- 5'9″- SENIOR – GUARD
There is only one way to prove you can play againt the best when your high school is not a household name or powerhouse. You must seek that challenge out.. then you can talk the talk and walk the walk. The other half of the Rivers Twins walks the talk big time. Allison Rivers has played against the best D1 players who are 3 years older and I will be kind…They know her name.  Her length, and size for a guard is rare. Her ability to get in passing lanes and finish at the rim is priceless. Trying to keep her front of you on defense is a pray.  She is a future D1(LOCK). Just like her sister she is a first class student…Ivy's and Patriot schools this is that rare talented athlete who is a great student. Like her sister she averaged double figures, including 14 double figure games. Her quickness and change of directions moves are next level type stuff…she has ONE more year left in high school. Like her sister that is just WRONG…NOBODY THIS GIFTED SHOULD HAVE ANOTHER YEAR OF HIGH SCHOOL…again a first class young lady with a first class family….college coaches this is your BONE OF THE WEEK!
ERIN HOWARD-MANASQUAN HIGH SCHOOL – SENIOR- 5'7″- GUARD
Folks we have a interesting story brewing. This talented shooter will be attending Manasquan next year. Lucky Lisa Kukoda because she is picking up a deadly shooter. Lost in the deep and talented team at RBC last year, she will do two things for Manasquan. Give the them another shooter and make them a deeper team. Now here is something else, she has put on weight and we are not talking 5 pounds, she has put on game changing weight and strength. Now let me say this if you are college assistant coach grinding and hoping to  find a steal. She could be the one… Why? No name recognition, weight and strength improvement done quietly in the darkness of commitment.  A strong work ethic and desire to beat the odds…not appreciated much like her recent improvement…this folks could be the perfect storm brewing…and I am rooting for this young because we all should root for good  kids…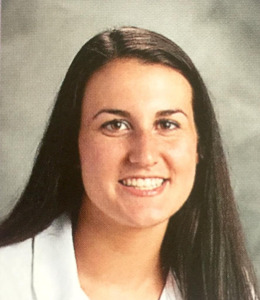 KAYLA DILLENGER- ST. ROSE HIGH SCHOOL- 5'8″- SENIOR- GUARD-
She has been named the Captain of St. Rose who will start the year most likely in the state Top 10 poll. She is a deadly shooter, who works at her craft. She has a strong desire to improve and has needed to be mentally tough the past 3 years and has come though with flying colors. She will one day make somebody a very nice small college shooting guard. Her lack of playing time at St. Rose is more due to the deep talent at the TOC finalist, rather than her abilities. She is not afraid of work and somebody is going to take notice this summer.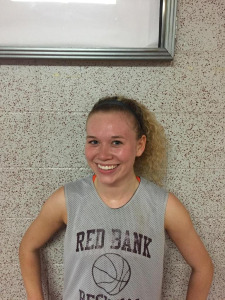 EMMA KEEGAN- RED BANK REGION- JUNIOR- 5'6″- WING
She is a underrated athletic player. She hounds opponents on defense.  She is not afraid to throw her body around on defense and gets on the floor. She can get to the rim and if left alone will make open jumpers to keep you honest. Always has the right attitude and always is willing to do more for her teammates. I am very excited to see more of her this summer…she has a nice upside.
UPDATES ON THESE TWO PLAYERS ONCE I GET A LOOK AT THEM….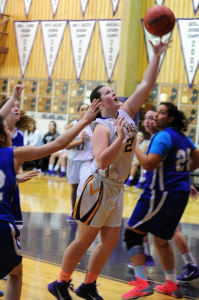 KELLY REAGAN – ST. ROSE- 5'8″- JUNIOR- FOWARD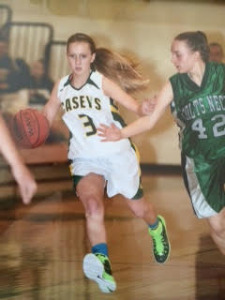 MEGAN MULHURN- RED BANK CATHLOIC- JUNIOR- GUARD
 UPDATES-
BOOT CAMP STARTS NEXT WEEK AT HOOP GROUP…1.30- 4.30 ….YOU CAN ATTEND AS  MANY DAYS AS YOU CHOOSE.
COLLEGE WORKS OUTS …11.30…HIGH SCHOOL PLAYERS MUST BE INVITED
NBS CAMPS ARE STILL OPEN….PLEASE REMEMBER THIS EVENT WILL SELL OUT
IF YOU PLAN TO PLAY IN COLLEGE YOU BE WISE TO READ THIS.. http://blogs.edweek.org/edweek/schooled_in_sports/2011/10/ncaa_raises_minimum_gpa_for_incoming_student-athletes.html
*CONGRATS TO HEATHER ZURICH BEING NAMED NEW ASSTISTANT COACH AT LIU