Today's SPOTLIGHT TEAM is THE NJ RISE U14(Jenny Green) Team. This Rise team is a collection of future brand name players. There coach Jenny Green has molded this team into a powerhouse 2026 team. Formally known as the Belles the NJ RISE is still a collection of some of the most talented players in the 2026 class . This is group is stacked with highly skilled players though out the roster. The core of this group has been together for a number of years. The players on the roster have been part of the organization for years. Their players have played against the very best competition and taken on all comers with major success. They have beaten every top 2026 team in the area and around the state. This is a group of players that have big futures many at the D1 level. 

The core of the group is use to doing one thing …winning. That's because they play as a team always and execute better thsn any team in there age group. Jenny Green has her team play like a well oiled machine. Always unselfish with energy and purpose. The players all know what is expected and that's defense and smart decisions. This is a team with gym Rats and hard workers. They work and train with one of the most respected coaches and trainers in the state in Bob Green. A master teacher and task master. He is not for everyone but motived players benefit from his teaching. This team has everything. Shooters, rebounders, quickness, defenders, play makers and a competitive nature. This is a team college coaches will come to know and appreciate over the coming years.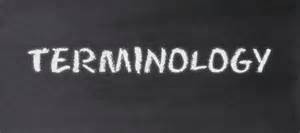 Before I start I would like to clear up a little terminology. When I say a player is a lock Division one player that means a player has a offer on the table or I believe will eventually have multiple D1 offers at some point…key word being "multiple" MY TRACK RECORD IN THIS AREA SPEAKS FOR ITSELF…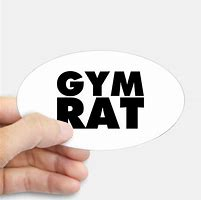 When I call a player a GYM RAT, that player is constantly in the gym, outside there team practices and comfort zone, seeks outside competition and there work ethic is bigger than their ability. GYM RATZ don't train alone, they train with killers. These players train against high level competition. I never call a player a Gym Rat, unless I have seen them against older elite competition and PERFORM at a high level while doing so. They are in the gym at every turn and seem to always be around. These players will be better in college than high school and can play a level HIGHER than there recruitment. I believe you build programs with gym rats…they have a added value recruiters do not get to see. Gym Rats are tough to find as all coaches know. There are hard workers and then there are GYM RATS…Learn the difference.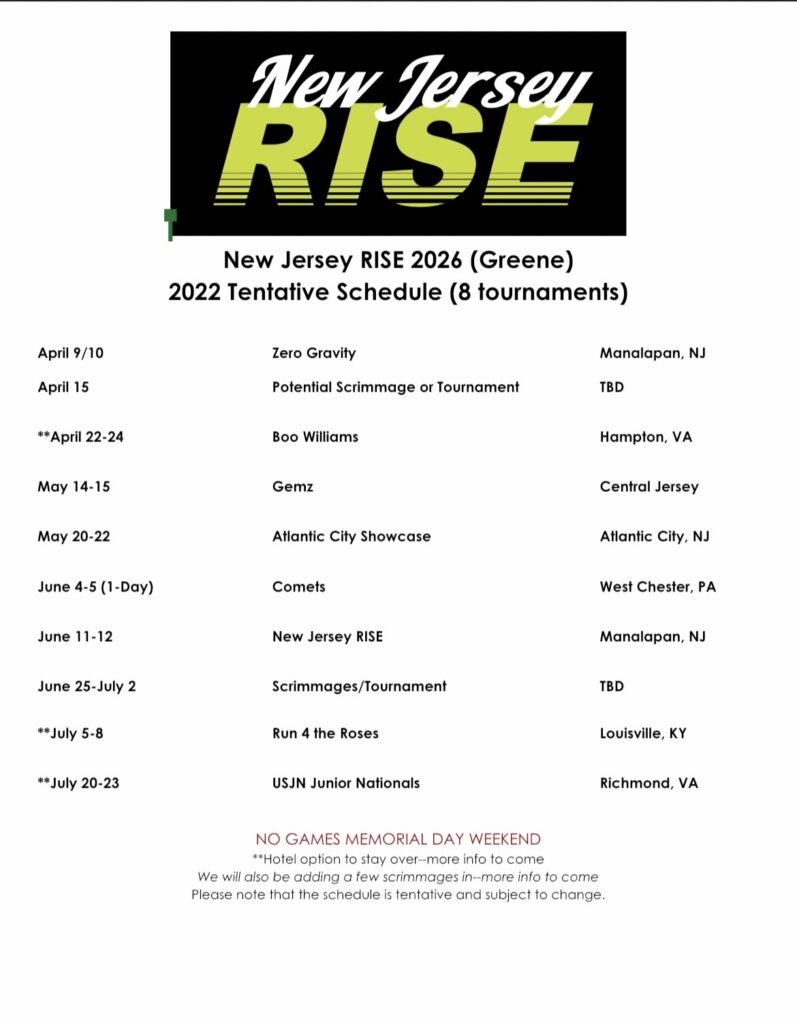 THE COACH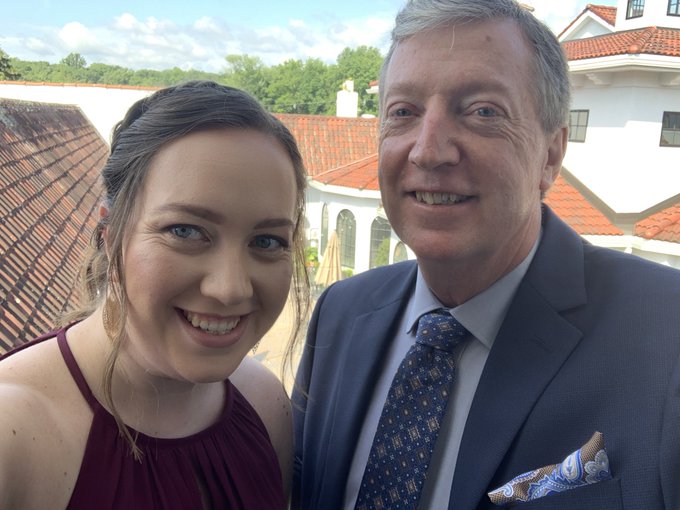 She is like a mother to her players. She is a teacher and more importantly a role model. She also is highly competitive and it rubs off on her players. She is a firm task master and speaks a clear message to her team. She demands accountability and reliability. She is big on player development and developing players IQ. Her teams play the best competition. She is now clearly one of of the most known and respected coaches on the AAU circuit. Her team plays hard a take on her personality of commitment and a desire to be their best.

Lola Giordano
Daniela Maletsky
Jordyn Hollowell
Ava Frith
Logan McCarthy
Grace Feeney
Lydia Bereznitski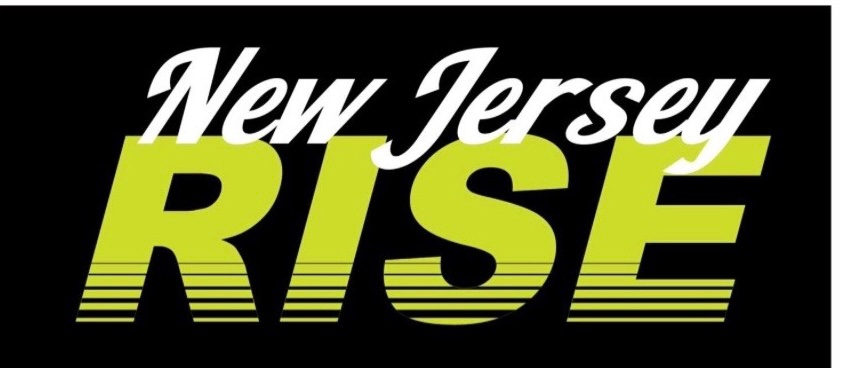 CURRENT DIVISION ONE LOCK PLAYERS–(3)
Possible D1 players- (4)
Special note– this team has( 2) DIVISION 1 fence sitters
GYM RATS– (2)
POWER FIVE D1 PLAYERS– (0)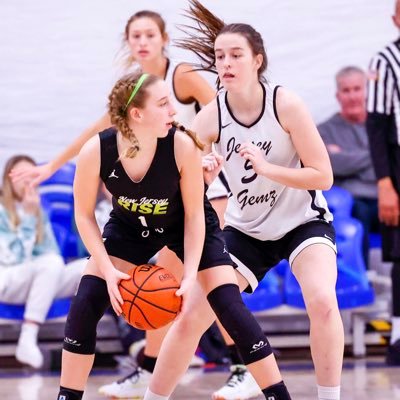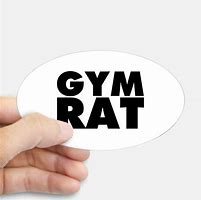 She is a physical beast on post sides of the ball. She embraces contact, rare for young players. She can get down hill in a hurry. Her ability to create space in traffic is a gift. She has steadily improved her jump shot to the point you must honor her shooting talents to 22ft. Her ability to defended on the ball is Superior. She is that hard nose rebounding guard, that coaches dream about. He ability to see the floor is next level and she is your worst nightmare in transition. She is not just a gym rat but she is coachable with a wonderful personality that builds your team culture. D1 College coaches you be wise to offer this young lady asap because she is going to be a star. She will attend RED BANK CATHOLIC in the fall.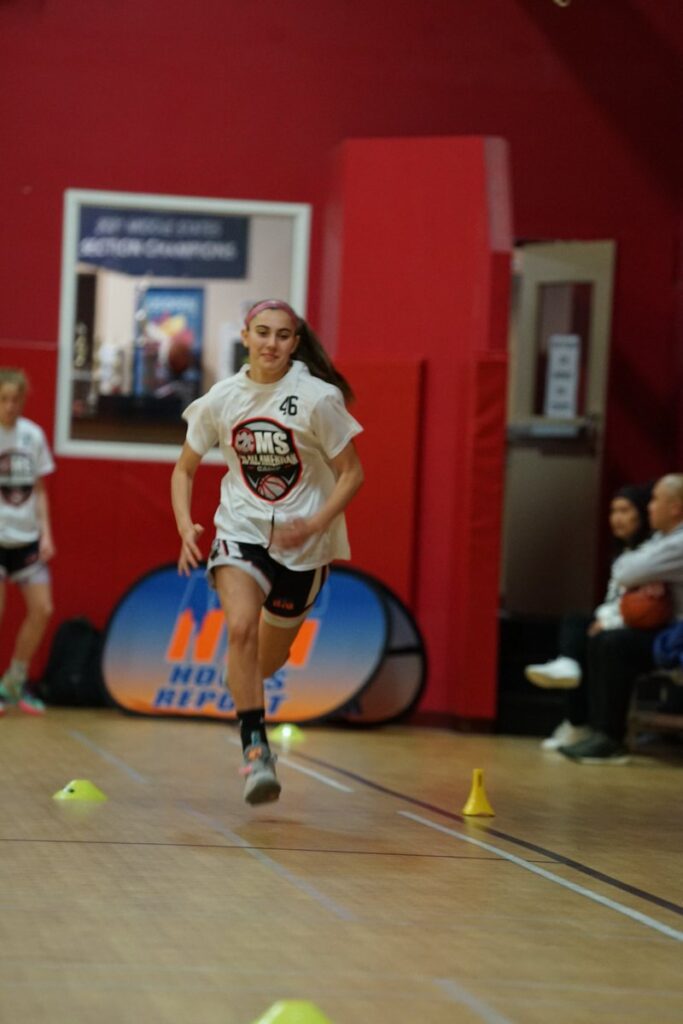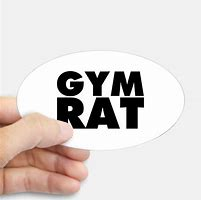 Coaches pay attention to this statement. When the 2026 class plays its last high school game. Do not be shocked if she is the best player in the group. Those are bold words when you consider this is the deepest Shore Conference class in 15 years. But Daniela Maletsky is a bold player. The lefty is not just crafty but explosive. Her length is a real problem for all and she knows how to use it. She is highly skilled and mega tough minded and competitive. Her improvement curve has been special. That has shown in her shooting and ball handling. She is a excellent ball handler, passer and elite finisher at the rim. Her toughness goes on full display when she goes to the boards and is in trapping defenses . She can guard bigger players and control quick guards and gifted wings. She is the ultimate gym rat and one of the most coachable kids in the 2026 class. She smart, has a motor and has a next Level IQ. Coaches this is that rare program kid loaded with talent and a serious energy level. The Future D1 lock will attend RED BANK CATHOLIC HIGH SCHOOL in the fall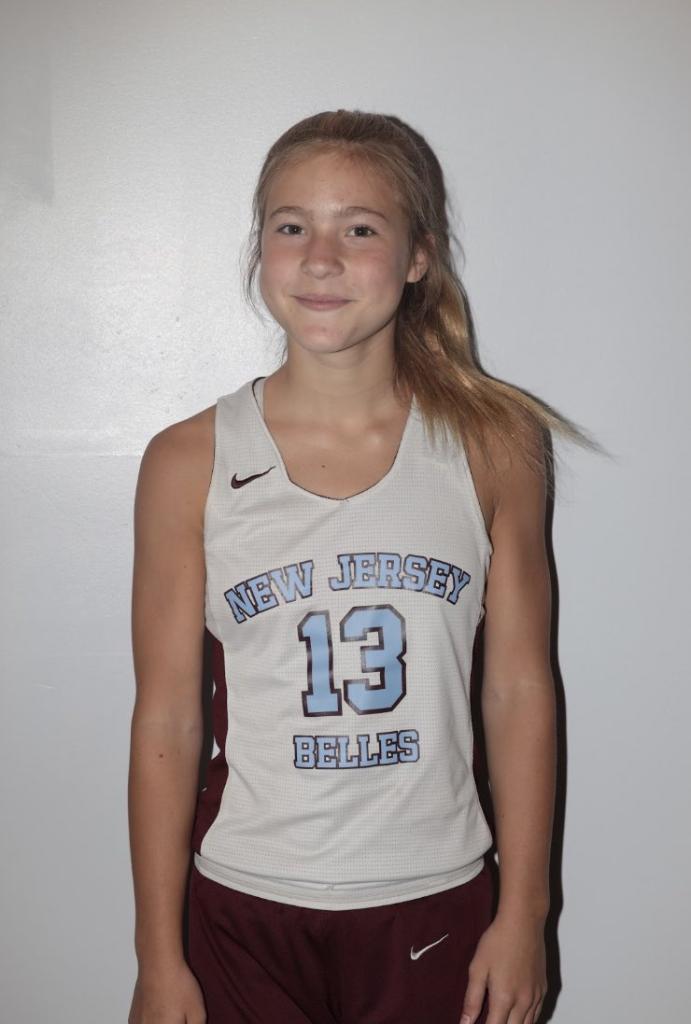 If genes matter she has them. Her mother was a star at Fordham U, her older Asbury Park Press 1st Team ALL SHORE sister Brooke is going to Dartmouth U. She is lighting quick and as athletic as they come. She plays bigger than her size because if her strength and speed. She is a excellent shooter and her handle is more than reliable. Her ability to jump in passing lanes and create turnovers is a gift. She gets down hill and has all the shots, like the floaters, lefty and right finishes at the rim. She is wonderful in transition. She has a big future … she will attend MANASQUAN HIGH SCHOOL in the fall.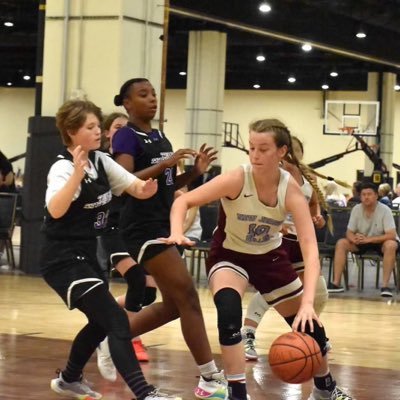 *** full article ( https://nothingbutskills.com/?s=Ava+Frith+)
She is a self made player. Her development in the past 2 years has been shocking. She has a big strong body and lots of mobility. She can guard in the post and on the wing. She is a excellent rebounder in traffic. She plays off the ball defense at next level ability. She understands spacing, screening and passing. She has elite foot work. She runs the floor and can play either in the post or step away and shoot the three. Her first step is lighting quick and her decision making is a clear proof of her IQ. She is a hard worker and no question one of the best young forwards entering the shore. She is a future D1 player. She will attend MANASQUAN HIGH SCHOOL in the fall.
She is vastly underrated. She is super skilled and passionate. Her desire screams the moment you watch her on the court. The gym rat shoots everyday for two hours. Her dedication is next level as is her basketball IQ. She may not look the part but she plays it so well. She is a excellent shooter and a talented ball handler. She works hard on defense and plays bigger than size. She is strong and does not back down from a challenge. She will bring all the intangibles to the table. Hustle, 50/50 balls, tips, deflections and the extra pass. She can play either guard position and brings elite Shot selection with first class decision making to the table. She is rapidly becoming one of my favorites because she is low maintenance and drama free. She is willing to work for everything and excepts nothing. If good teammates win games then Manasquan is very lucky. She will attend MANASQUAN HIGH SCHOOL in the fall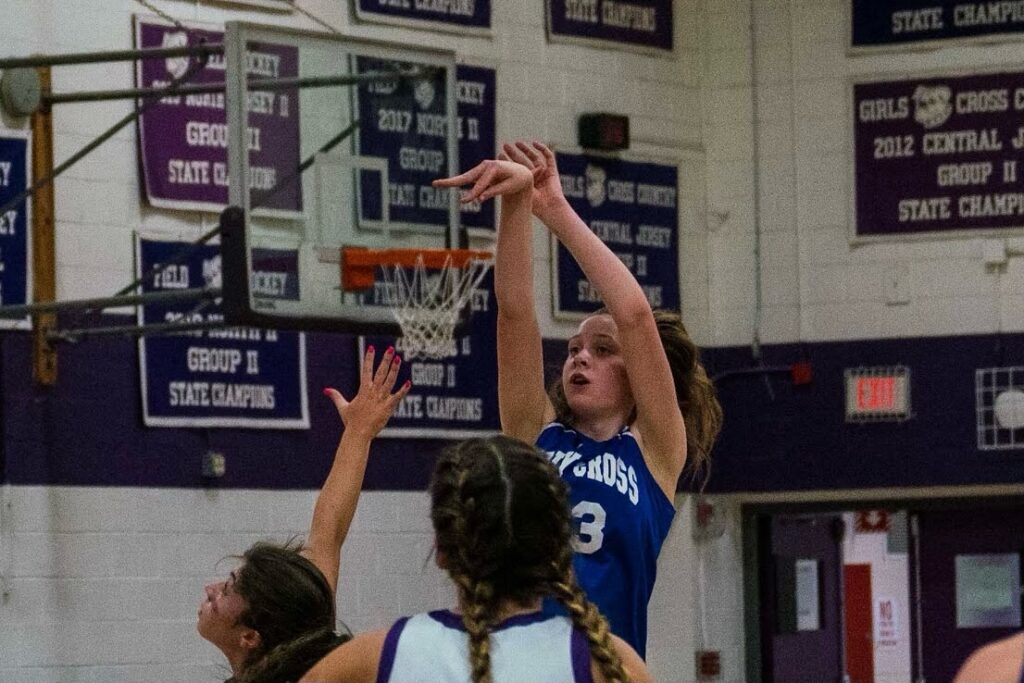 This is the most interesting player on this roster. I believe her upside is huge and she has a chance to be a impact player. She is athletic, has wonderful hands and is very active. She is in the perfect environment to improve. She is strong and not afraid to mix it up in the lane. She is mobile and if her learning curve and competitive nature grows she could be a real story by summer's end. The pieces are clearly in place. She has nice shooting form and can handle the ball. She has wonderfully lateral movement for her size and she is highly skilled for her size. She is long and lean but strong. She is clearly not done growing height wise or physically. This is a kid who has all the right tools in place to be some special. She could be the sleeper of the summer. She will attend TRINITY HALL HIGH SCHOOL in the fall.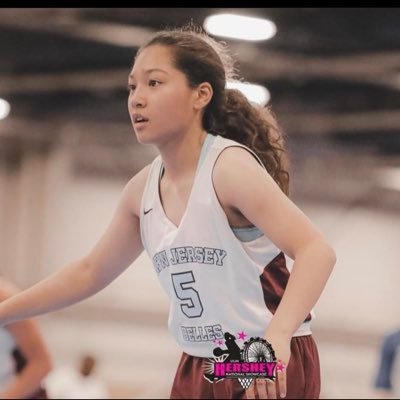 She is an elite Scoring guard of the highest level. Her shiftiness and change of pace dribble is a think of beauty. She has an ability to get down hill like you cannot teach. The lefty has range to 23 feet. Her handle is electric as is ability to be a playmaker in the open floor. She is the prototype scoring guard who can easily slide to the point. But her play making in the lane goes totally unnoticed at times. She has quick feet and active hands always. Her older sister plays for D1 FDU TEANECK and some feel she is the new better version, they may be right. She will spend the spring with the Philippine national team before returning to the RISE in July. The talented guard will attend Gil Bernard High school in the fall. That's before becoming one of the best players in the 2026 class
I have not seen her play or have video… I will update you the moment I put eyes on her