OK so today I am just going to run off a few random thoughts about just about anything that comes to mind. So this should be fun. Considering the mind it's coming from!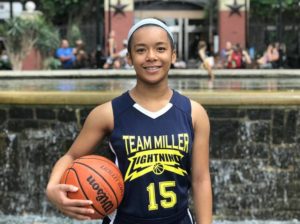 First I really think Nia Melvin is special and it reminds me how special the entire TEAM MILLER organization is from top to bottom. I think Nia Melvin is as good as any point guard in the Shore Conference.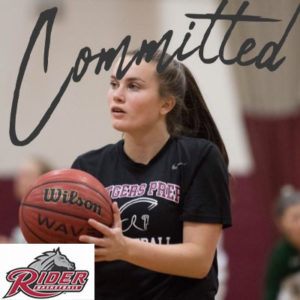 I just want to remind everyone..Molly Lynch is really good…as in great kid and family first…how lucky is are my friends at Rider University? I would say very lucky to say to the least..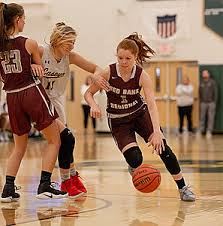 The rise of Chloe Teter is pretty amazing. She is a great story for kids who just want to work hard. It's nice when you get D1 options to choose from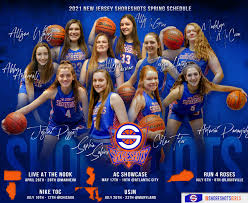 Can everyone stop stop trying to break up the 2021 ShoreShots.  No Justine Pissott is not leaving for Exodus. Ally Carman is not leaving for a certain EYBL team. No team is close to getting the recruitment, exposure and the wrath from haters like these kids. Why? because Tiny Green tweets about them..oh well ladies gets use to it ask the CJ Hawks before you!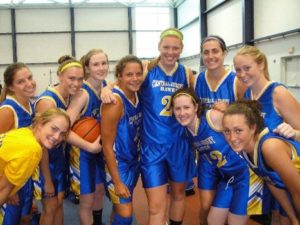 Speaking of the 2021 ShoreShots, they remind me of the Chambers CJ Hawks teams. Those kids stayed together forever and were even more dominate and better than the Shore shots 2021..I think 10 kids went to D1 schools. Everyone was jealous of them as well. It goes with the territory kids…get use to it!
Just thinking about RFH and what Dave Callahan has done with that program. To replace a giant like George Sourlis (can you please name the floor after the guy!) and do what he has done is pretty amazing. I wonder what goes though his mind when he thinks about if Mikaela McGarvey never got hurt her senior year…just saying.

Manchester is going to be really good and have some kids not named Destiny Adams most don't know about, who are going to shock people… starting with Amaya Bray. I think she has a chance to be a Division one player.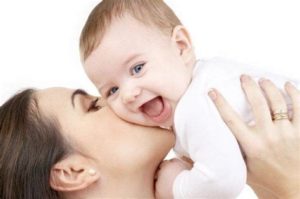 SJV has so many talented babies it pretty amazing. But what's more impressive is that they talent in every position. They have great young bigs like Emma Bradley and unknown Mikaela  Hubbard and boat load of future D1 guards. They don't rebuild at SJV they reload.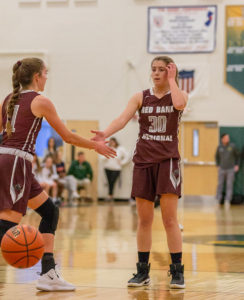 RBR's win over RBC is paying off big for their program. They have kids now who in the past may have never considered RBR now wanting to stay and play at home.

Grace Leary is right now the biggest sleeper out there at the point guard position. The young lady has really improved over the past 2 years.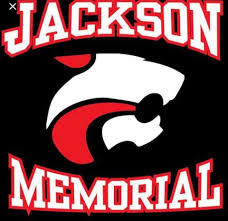 Rachel Goodale has to be given major props, she has brought the Jackson Memorial program back from the dead. She lost two D1 players from Jackson to catholic school powerhouses, SJV and RBC, which set her program back. People it was only 3 years ago Jackson won 8 games. Now they have D1 players and kids off to D2 on scholarship and knocking on the Top 20 door…she has done one of the best rebuilding jobs around.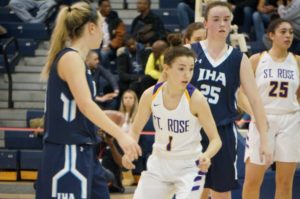 Brynn Farrell, Kristina Donza, Abby Antognoli, all don't train with Tiny Green and guess what? There recruiting is doing just fine…Proof it your good enough that other stuff don't matter.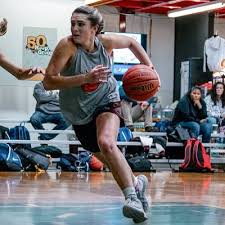 Jordyn Keating just might be the kid D1 coaches are going to wish they had one day.  I got a good feeling about this kid…she did all the right things this spring and summer. Starting with attending NBS when she could..more on her next week.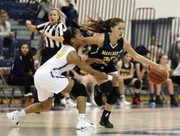 I wonder if anyone realizes Marlboro is going to be real good this year. They are going to be a tough out each night. The style of play is again going to take some by surprise. But what people don't realize is their kids live in the gym. Their point guard Sammy Jay by the way is the most underrated point guard in THE STATE!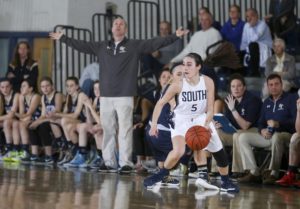 Middletown South is going to be really interesting. They will need a number of kids to step up if they want a good season. But when is the last time a team had one of the leading candidates for Player of The Year (Kayla Richardson) and another D1 player (Steph Mayerhofer) and not be Top 5 in the Shore? If a few kids step up South could surprise everyone.
What about Holmdel? Folks listen up, this team is going to break somebody's in the Top 5 or 6 heart. They have talent and Special K is going to shock everyone…just watch. Ryan Taylor and Leah Nolan are ballers…I say Top 10 in Shore before year is out…they play in the conference of death tho!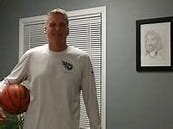 What about this statement, I believe when my first official Top 10 comes out, Trinity Hall is going to make the cut. Now the question is will those kids get in the gym in the fall. There have a lot of young talent.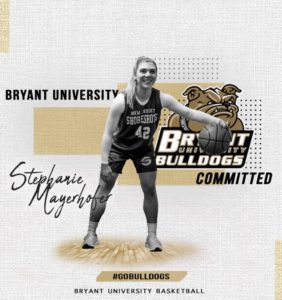 Kristina Donza, Stephaine Mayerhofer and Caitlin Wingertzhan, what do they all have in common? Not projected as D1 players entering high school. But guess what? All three didn't listen to the noise and are off to D1 basketball…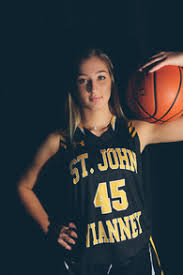 Christina Whitehead has always been one of my favorites. I have followed her from a distance. She is a D1 lock…why? Because she has D1 offers and of course plays for SJV meaning she is going to be great at the next level. Name a SJV kid that did not shine in college…stop right now it will take you too long for come up with an answer.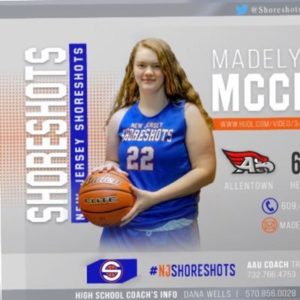 Right now there is zero doubt in my mind as to who has made the biggest jump as a player in the last month. Maddie Mcrea of Allentown High School after the fall open gym period will in so much demand it going to be crazy. I can't think of a player that has ever made this big of jump in such a short period of time… the body looks nothing like in July and her total skill package is off the hook.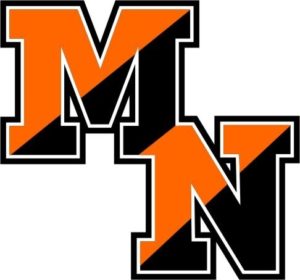 How is is Middletown North going to be? It's a good question but I know they will be will coached that's for sure.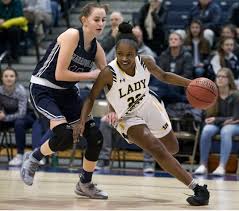 Three players I believe are going to become superstars this year. Mary Donnelly of St. Rose , Madison St. Rose of SJV and ready, you will never have guess this one. ..Megan Cahalan of SJV.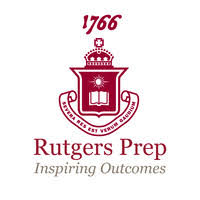 Because I know so little about the rest of the state. I guess Trenton Catholic and  Rutgers Prep are two teams that could be road blocks for the shore not winning the TOC this year. I'm really not sure who the best teams are in New Jersey.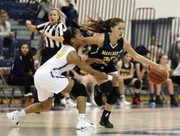 I think Gil Bernard has a chance to be really good. They have 3 Division one players and Caleigh Walsh is just a beast in the lane. Deyvn Scott gave FDU a verbal and  Ella Fajardo is a future D1 player…Funny they remind me of a shore conference type team.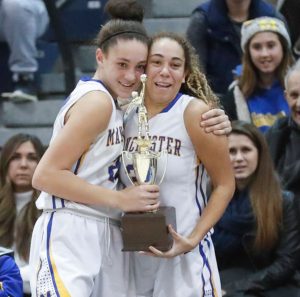 I wonder who is in the WOBM this year? Manchester I hope will defend its title. But I miss the good ole days when all the top teams played in that event.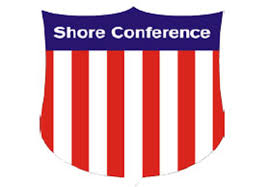 St. Rose, Manchester, RBC and SJV should all debut in the Top 5. I know nobody in the state wants to hear that. But I am really not sure how you prevent it from happening. These teams have all either reloaded or have just about everyone back and added more fire power. I wonder how good Rutgers Prep will be?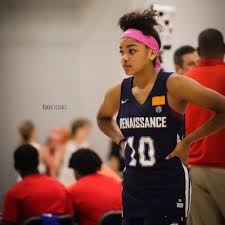 When was the last time in the shore we had this many impact babies on so many teams? Every single team in the Top 5 has a major impact baby or two…Angel Velez and Gabby Rose best incoming duo since Richardson and Davis? Now those two were top 10 players in the country. So maybe not that good…but pretty darn good if you ask me. They were beyond scary at NBS camp.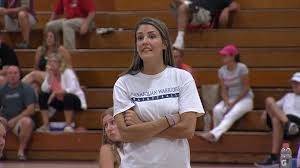 I feel people are writing Manasquan off this year. Don't be so sure, those kids have a lot of pride. Does anyone remember when Lisa Kukoda took over the Manasquan program? Everyone said the program was dead. Well in her first year she was coach of the year….just saying folks…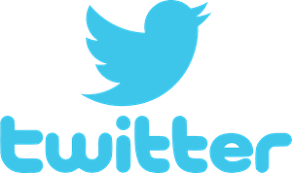 Just my opinion tell your kid to stop following Tiny Green on Twitter. Not because they are jealous of other kids success, but rather because why  worry about what somebody thinks who barley knows you….YOU BE WISE TO LISTEN TO THAT ADVICE!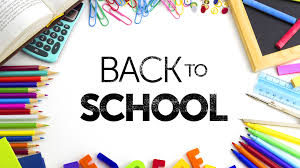 MAKE NEW FRIENDS AND ENJOY BACK TO SCHOOL….  believe me you will miss these days at some point.
UPDATE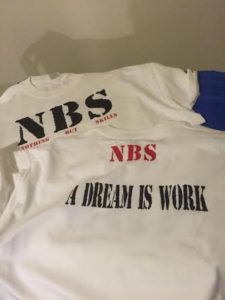 NBS HAS SPOT OPEN FOR THE 9AM- 11 AM SESSION….THE GIRLS SESSION 11-1PM…is currently sold out.