Today's SPOTLIGHT TEAM IS THE NJ RISE MASONIOUS. The Rise may be a new name but Ellen Masonious is a brand name. Formally known as the Belles the NJ RISE is still a collection of talented players. This RISE team is a collection of 2023's … 2024's and 2025's. This is a group fully loaded with talent up and down the roster. The core of this group has been together for a number of years. The players added to the roster have been part of the organization for years. They have players who have played elite high school competition and some who have hit the radar on college coaches watch list. This is a group that has positioned themselves to have a excellent AAU season. Its a blend of youth and experience.
THE TRACK RECORD
With core of the group returning from a year ago, they should run like a smooth machine. The players all know the NJ RISE system and expectations. They will play team basketball and with a purpose. Last summer the returning core had an outstanding summer. This year they will take a step up in competition because of the different age groups on the team. This shouldn't be a problem because every player on the team has seen elite competition over the years.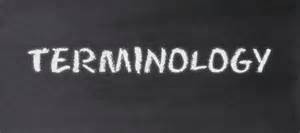 Before I start I would like to clear up a little terminology. When I say a player is a lock Division one player that means a player has a offer on the table or I believe will eventually have multiple D1 offers at some point…key word being "multiple" MY TRACK RECORD IN THIS AREA SPEAKS FOR ITSELF…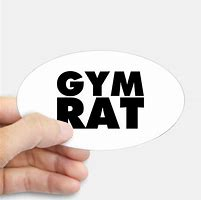 When I call a player a GYM RAT, that player is constantly in the gym, outside there team practices and comfort zone, seeks outside competition and there work ethic is bigger than their ability. GYM RATZ don't train alone, they train with killers. These players train against high level competition. I never call a player a Gym Rat, unless I have seen them against older elite competition and PERFORM at a high level while doing so. They are in the gym at every turn and seem to always be around. These players will be better in college than high school and can play a level HIGHER than there recruitment. I believe you build programs with gym rats…they have a added value recruiters do not get to see. Gym Rats are tough to find as all coaches know. There are hard workers and then there are GYM RATS…Learn the difference.
2021 LIVE PERIOD SCHEDULE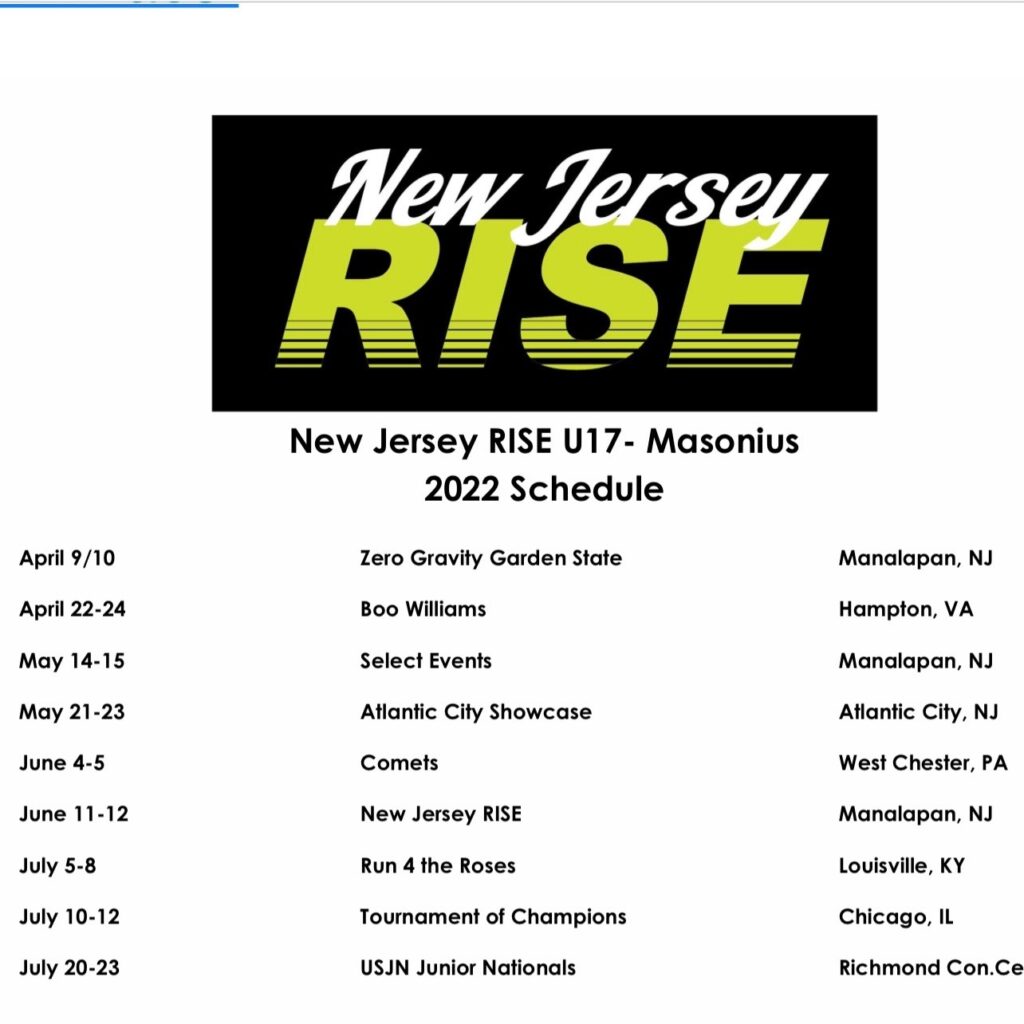 THE COACH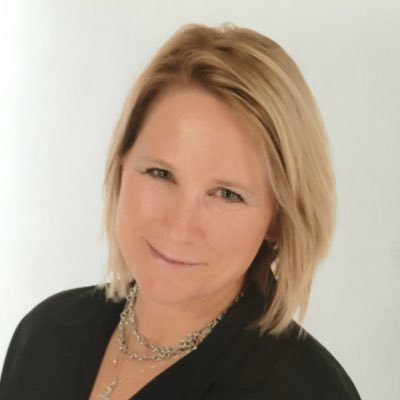 She played for St. Josephs University where she developed a long lasting friendship which with current U-Conn coach Geno Auriemma. She is passionate about her players development and believes there is more than a basketball lesson to be taught to kids…I LIKE IT! She is the Head Coach at grammar school powerhouse Catherine School, where she has had the most dominant grammar school team in the state. . She has also won the Run for the Roses too many times to count. That should not come as too much of a surprise, because as player she won the first MVP and Run for the Roses title back in 1979. Her team gets top flight training as they all train with basketball guru Bob Green. Masonious is 100% about her players getting better. She has developed and coached to many college players at every level to count. Her youngest daughter Hope Masonious is one of the best players in the 2024 class in NJ. Her daughter Faith Masonious plays for Nationally Ranked Maryland. Ellen Masonious has been one of the faces of AAU basketball for years. Her track record speaks for itself.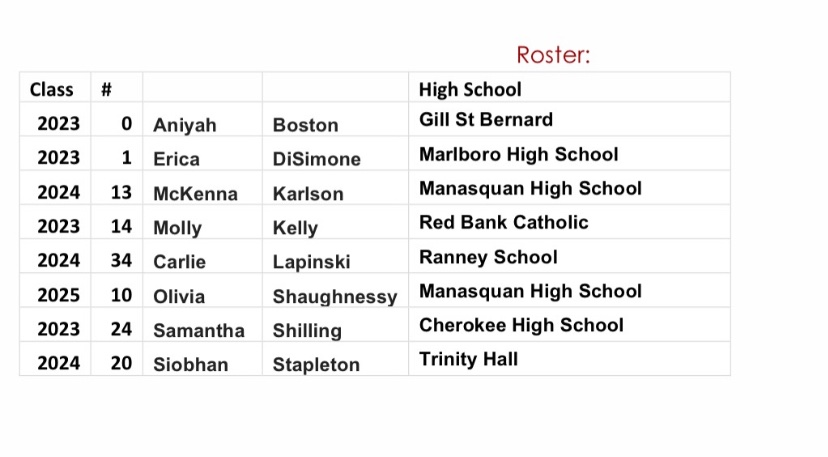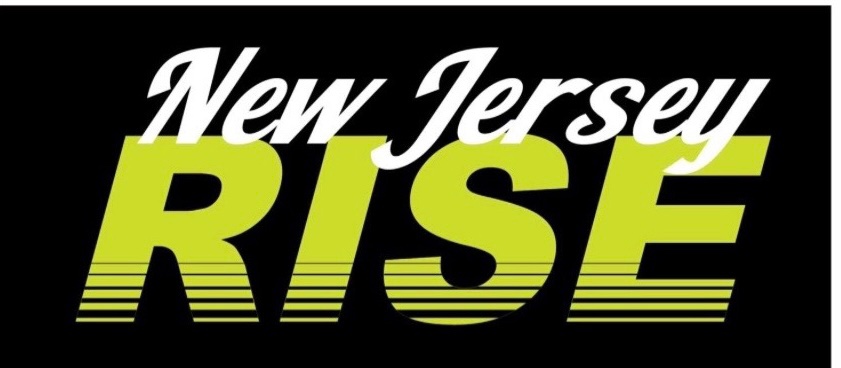 CURRENT DIVISION ONE LOCK PLAYERS–(2)
Possible D1 players- (4)
Special note– this team has( 3) DIVISION 1 fence sitters
GYM RATS– (2)
POWER FIVE D1 PLAYERS– (0)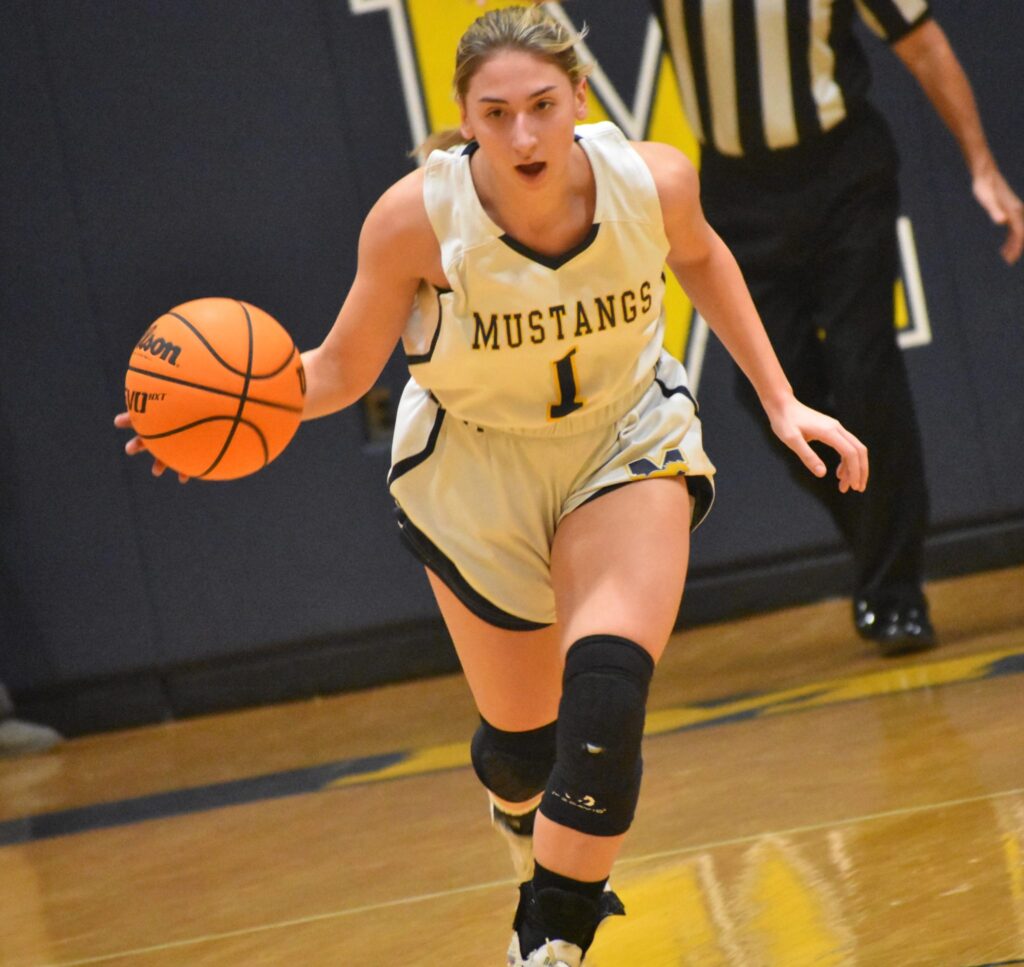 She is a former 1st Team ALL FRESHMAN member. She is a junkyard dog type player. The lefty is masterful at getting down hill and finishing though contact. She has a excellent handle to go along with her next level quickness and hand speed. She is an elite on ball defender and excellent in trapping type defenses. She is at her best in the open floor. Her passing skills and vision are deadly in traffic. She has played against high level nationally ranked players. She had 28 points vs nationally ranked Saddle Day River and three D1 guards two years ago. This is a talented lead guard and a possible major recruiting steal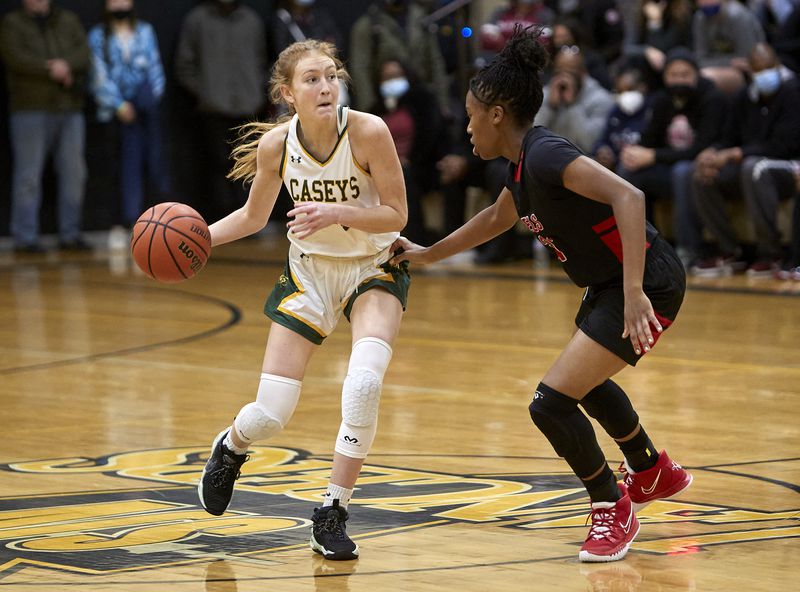 She is the ultimate leader and totally an extension of her coach. She plays at RBC so she sees elite competition in practice and games all season. She is long and a college type defensive guard. Never gets beat off the dribble, never over helps and never makes rotation mistakes. She is an excellent high percentage open three point shooter. Her ability to feed the post is next level as is her decision making… SHE WILL NOT TURN IT OVER. She has a winning handle and most importantly a winning Demeanor. She will never take a bad shot and will run your team to perfection. She will not lose her matchup regardless of the opposing players ability. D1 schools understand this is a no frills winning point guard. NO HYPE JUST WINNING CONSISTENCY.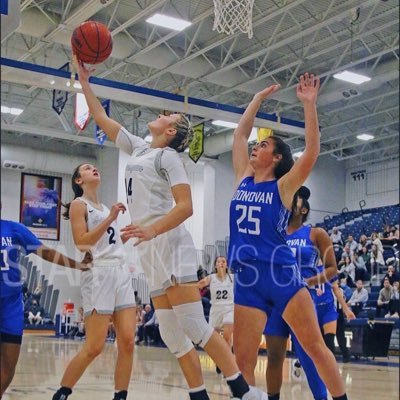 Let me get this out of the way. This is 100% a D1 player. She has simply not found her sweet spot in teams of training and visibility. But college coaches make no mistake. She has all the necessary tools to be special. She is blessed with a college body. She is athletic and has a next level physical style of play. She has a real presence around the rim. She can knock down threes. She can guard multiple positions. She is an elite offensive rebounder. She is absolutely Mérida off the dribble, her first step is major college good. She was a major part of Manasquan's #2 ranking in the state. She plays bigger than her size and her talent level is huge. I think that sums it all up. Now all she needs is a excellent spring training with her trainer to tighten up a few minor things and then to go play in July consistently and things will fall into place This is a D1 prospect.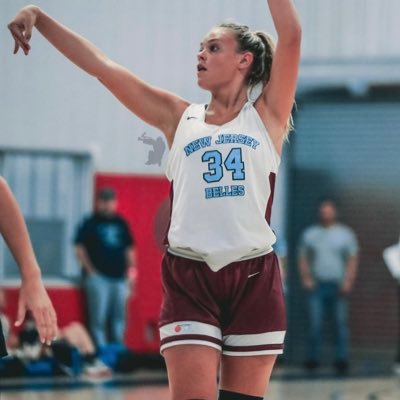 Had the disadvantage of playing in a high school division that got little exposure and offered no competition. It didn't matter because she still had an outstanding season. She was outstanding in every non conference game Ranney planned in this season vs Top teams. She is a warrior, physical and plays with a next level aggressive nature. She rebounds in traffic and defends in the post. She is the most underrated three point shooter in the Shore Conference. She also is an excellent passer. She sets screens from the heavens and understands went to pop or roll. She has a strong body with firm hands. She has all the post moves because her footwork is a thing of beauty. She is must see for D1 schools because of the size and skill sets.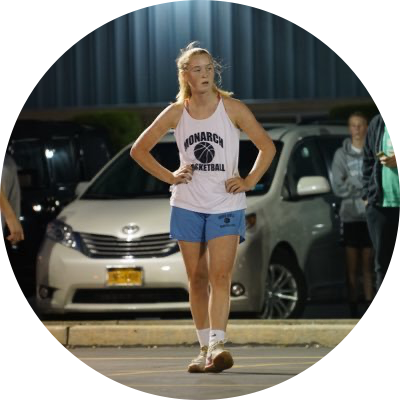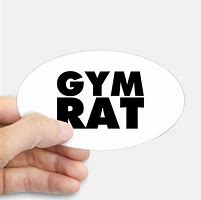 She is a Division one lock. That's because she was 1st Team ALL FRESHMAN two years ago. She is also the ultimate gym rat. She has matched up with some of the best D1 bound seniors in the state. She has an elite body. Strong, fit and well conditioned. She is a rebounding machibe regardless of the level of competition. She has helped turn the down and out Trinity program into a Top 20 team in NJ. She works on her shooting everyday for 2 hours(5 days a week). Her passing and ball handling skills are off the charts vs pressure. She can guard 5 positions because of the foot speed, balance, strength and IQ… calling all high academic D1 schools… !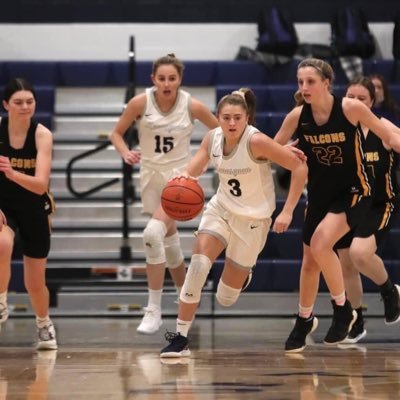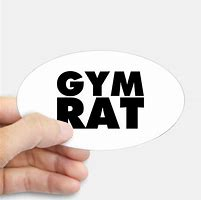 She is a division one lock. She is a Top freshman in the state. She simply got caught up in a numbers game. 4 D1 senior guards were ahead of her. Her competitive nature has no match. Her toughness and gritty style of play is a coaches dream. She has elite D1 quickness and speed. This allows her to guard elite talent. She embraces any challenge. She has willed herself into a excellent shooter by simply living in the gym. She has battled the best of the best guards in the state off to D1. She is a gym rat 24/7/365. Her ball handling skills are priceless but its her IQ that separates her from all others. Her ability to get in the lane and find shooters is a gift. She uses screens and runs pick and roll like a birth right. Please never try to pressure her its useless… this is a future ALL SHORE AND D1 stud.
I will give you a update once I put eyes on her
I WILL UPDATE ONCE I PUT EYES ON HER