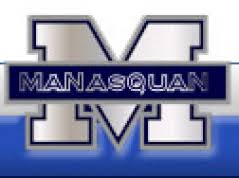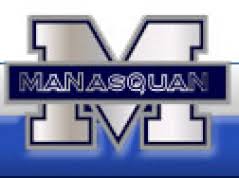 ST. ROSE– They have a thin roster and now will be missing two starters today, Niaisya Ervin and Maggie Cavanaugh. They lack size and more importantly practice time. They rarely have had more than 7 players at practice. Returning scoring is a issue. They will be asking a number of untested players to step up. Team three point shooting could be a problem tonight.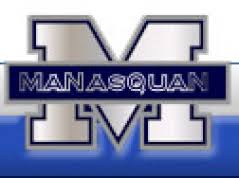 MANASQUAN– Turnovers and shot selection were a issue last season and again this fall. While they play excellent Individual defense, there team defense will need to be better this year. Transition defense was a problem last season.

Abby Anognoli presents a bevy of problems with her quickness and scoring. She is the best on ball defender in the Shore. ROSIE SCOGNAMIGLIO her Shore debut. She is long, quick and is an elite shooter and scorer. Together with Antognoli they form the best defensive backcourt this side of SJV. They will run down loose ball and get out in transition
MANASQUAN- Macy Black is a rock solid point guard. She runs the show and is an extension to Coach Kukoda. She is a very capable shooter when left open. Brooke Hollawell was 1st Team All Division a year ago. She is a deep three point shooter. She is a ball hawk on defense. She can slide to the point and be just as effective.
EDGE- ST. ROSE
ST. ROSE-

LALYA LAWS is experienced and athletic. She is long and runs the floor like a deer. She is a capable three point shooter and a high level defender. Look for to score in transition and get on the boards.
MANASQUAN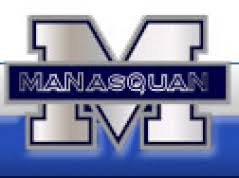 ALLISON WATERS is an elite shooter who is battle tested. She has elite shooting range. She is battle tested and has an ability to open up games in transition
EDGE- EVEN
ST. ROSE

Avery Morgan will get the start tonight. She is athletic and fast. She is physically strong but has played very few meaningful minutes entering the season. She will need to limit her mistakes and work the glass. Her athleticism should allow her to defend in both half court and in transition.
Maureen Stapleton returns today from a week off. She is a seasoned battle tested player. She can and will step away from the basket for three's. She is a elite passer and off ball defender. She will box out and rebound. She rarely makes mistakes.
MANASQUAN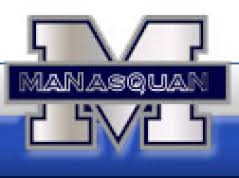 MARY DONNELLY is a elite shooter and scorer. She is a physical defender. She will rebound and push the ball in transition. She has the ability to score inside of out. She can guard all 5 positions on the court. She is a under appreciated passer.
Dorothy Lofferdo is a seasoned veteran who does a little of everything. She is an excellent inside defender. She will rebound and do all the dirty work . She is an elite passer and finds teammates for easy baskets. She is a underrated shooter.
EDGE- MANASQUAN

ST ROSE had a thing bench to begin with. But with injuries and Covid issues. There bench is short and lacks experience. Darby will get first shot off the bench. She will asked to take care the ball and provide the starters with rest. TORI CROVO Return to the team tonight. She too is inexperienced and will get her first meaningful minutes. She is quick and athletic. Both players will be getting the shot they have been looking for tonight. The question is have they prepared for this moment? We are about to find out.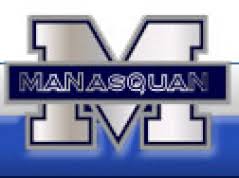 Manasquan's bench outside of SJV is the deepest in the Shore on most nights. That will not be the case on opening night today . Freshman Hope Masonious expected to bring instant offense to the table will not be in the lineup tonight. Leaving the Manasquan bench short. Rylyn Orlando will bring high energy, defense and scoring. Freshman Katie Collins offers size with rebounding and athleticism in the lane. Freshman McKenna Karlsson will most likely get extended mins off the bench.
EDGE- MANASQUAN

Abby Antognoli is the king of all little things. Loose balls, long rebounds, tips and deflections. Mo Stapleton will anchor the St. Rose defense and do little things like help on defense and help vs pressure. Both Abby Antognoli and Mo Stapleton bring experienced senior leadership. There is no intangible more valuable.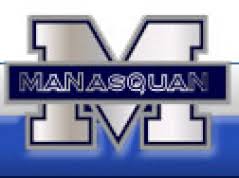 Manasquan has tons of experience and winning players. They also have a closer in Brooke Hollowell who is capable of closing games late with her shooting or defense.
EDGE – ST. ROSE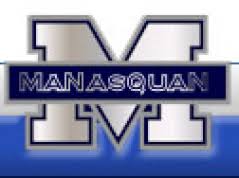 This game will feature two top 20 teams. That is when both are at 100% strength. But Manasquan's Georgia Heine and star Freshman Hope Masonious are out. St. Rose will be without starters Nia Ervin and Maggie Cavanaugh. Today will be Mo Stapleton first game of practice in 10 days. This is a massive uphill battle for St. Rose…Brook Hollawell, Mary Donnelly and Dorothy Lofferdo have seen adversity before, it's nothing new to them.. for that reason.. MANASQUAN IS MY PICK