HERE ARE THE BEST AVAILABLE PLAYERS AT EACH POSITION FOR COACHES RIGHT NOW (shore only except for the senior class)… YOU MAY NOT KNOW ABOUT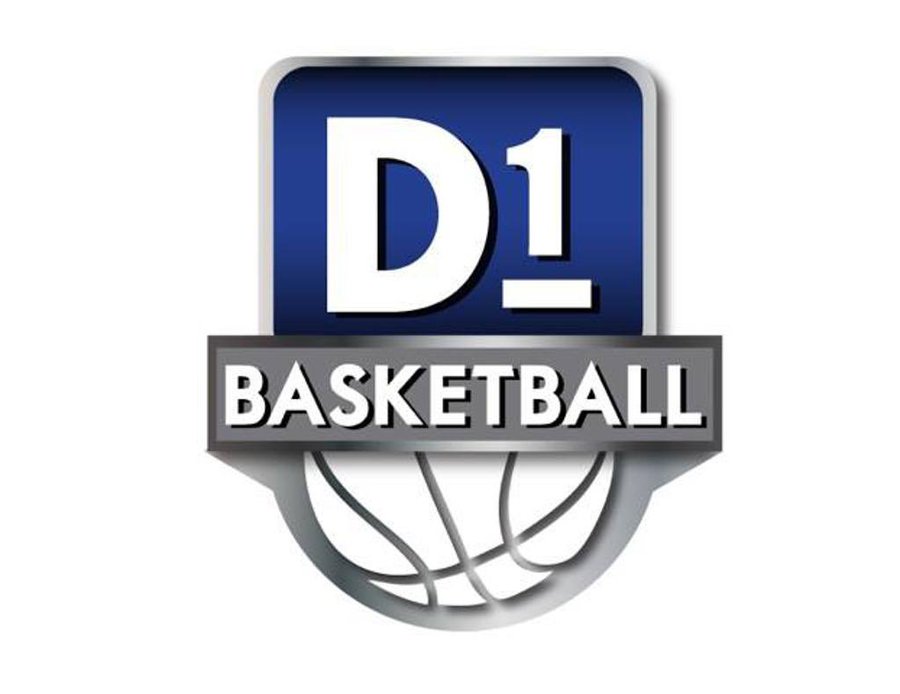 POINT GUARD– LEAH JAMES– 5'5″- STUART DAY
COMBO– EMMA BRUEN-5'8″- ST. JOHN VIANNEY-
WING– JASMINE BOYD-5'9″- TRENTON CATHOLIC– amazingly still on the board HIGH MAJOR LOCK!
CENTER- GOOD LUCK!
SWING FORWARD– LAYA LAWS– 6'1″- ST. ROSE-
POINT GUARD- AMAYA EVANS– 5'5-"NEPTUNE HIGH SCHOOL
COMBO– ASHLEY 0'CONNOR-5'9″- ST. JOHN VIANNEY
WING– GEORGIA HEINE-6'0″- MANASQUAN
FORWARD– MARY DONNELLY – 5'10" – MANASQUAN
CENTER- GOOD LUCK
POINT GUARD– ERICA DISOMNE– 5'6″- MARLBORO HIGH SCHOOL
WING– JANIE BACHMANN– 6'0″- ST. JOHN VIANNEY
COMBO– ROSIE SCOGNAMIGLIO– 5'10"- ST. ROSE
WING – CASEY PRIOR– 5'6″- RED BANK CATHOLIC
FORWARD – ASHLEY SOSILKANUC-6'3″- ST. JOHN VIANNEY
POINT GUARD– NINA EMMACE-5'7″- TRINITY HALL
WING– JULIA KARPELL– 5'11- ST JOHN VIANNEY
WING– HOPE MASONIOUS – 5'10"- MANASQUAN
FORWARD– KATIE COLLINS– 6'2′- MANASQUAN
FORWARD– CARLIE LAPINSKI- 6'0″ RANNEY HIGH SCHOOL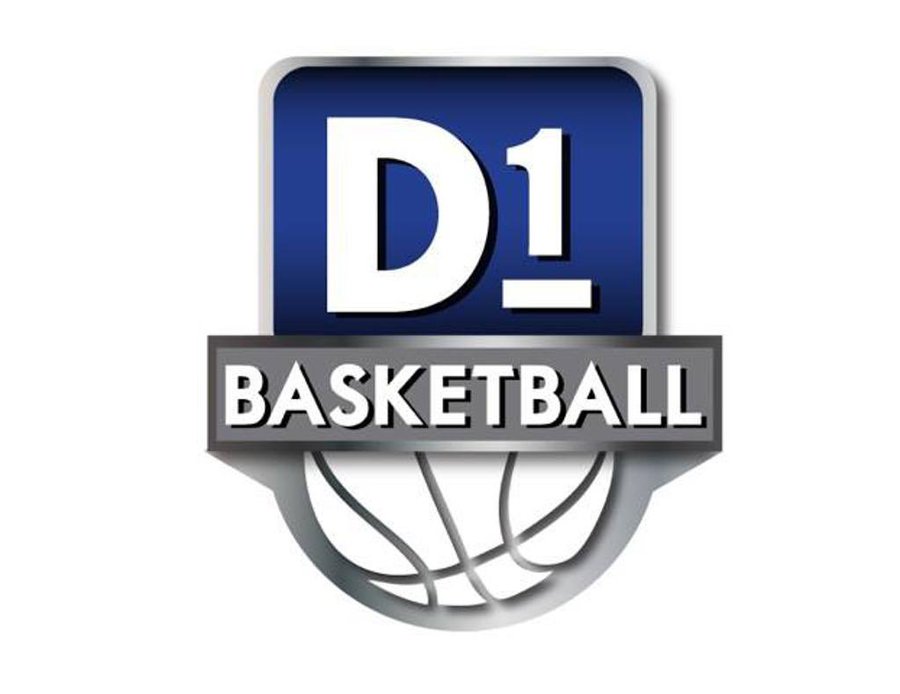 Today I WILL list the potential D1 players that coaches are hoping to sign one day. This list is by no means a list of all the best players or all the D1 players. This list is made up from players in the Shore Conference, NBS or players I have seen play multiple times. I never make a projection on a player unless I have seen them with my own eyes AGAINST MULTIPLE D1 players on the court at the same time on multiple occasions. Playing well in a game with one or two D1 players IN TOTAL ON THE COURT on any given day does not make a player Division one.
The players on today's list either have Division One offers on the table or a college coach has brought their name up in conversations. Certainly some will not play D1 for a number of reasons from academics issues to failure to develop. There are players who are new to the list and some who have dropped off. It does not mean a player is not a D1 player if they have dropped off the list. It just means I did not see them this summer or fall, due to covid or they choose to train in other locations.
The freshman are a hard call unless I see them regularly. Many times good Freshman hide from competition in order to protect the hype they have received or they play against weaker older competition, it's a old trick that has been around for years. Often D1 coaches give what I call a SOFT OFFER. They know the player will not accept the offer. So they get to see if the player develops over the years or not. If they do, they get to say they offered early. If they don't, the college simply tells the player they took somebody else. Clearly this year's Early Bird list is a challenge. Because I am projection kids without seeing them play real games; in some cases over 6 months. This list is usually dropped in April. But with Covid I thought I take a gamble. No question their are going to be mistakes putting out a list this early…but once again the track record don't lie… I missed on exactly 3 kids and 2 in the shore. Ironically both from Jackson Memorial. One made last years D1 list and went on to play D2. Kristina Donza did not make my D1 list but proved me wrong and is now playing at Navy… I do not consider Paige Slaven a miss because she could clearly have chosen to go D1… ( https://nothingbutskills.com/wp-admin/post.php?post=18994&action=edit). Clearly if you don't make the list. it doesn't mean your not a D1 player.. but to be truthful the odds clearly are not in a kids favor once they get to the junior year.
They are 48 D1 locks on this list. A lock for example is Abby Ferguson of Holmdel . Meaning she has a D1 offer in hand. Meaning the player already received a D1 offer or it's clear they are going to be D1. Remember this group has a LARGE NUMBER OF D1 players not on the list. A example would be last year OLIVA MILES and others were certainly D1 players. I simply have rarely, if ever have seen then. This is by NO MEANS the Bible of D1 players….this is a EARLY BIRD D1 list of kids I have seen…no more ..no less... REMEMBER I ONLY SEE A SMALL PERCENTAGE OF KIDS….
*means a player has a D1 offer on the table or is a lock D1 player
** means a player has P5 talent or a P5 offer on the table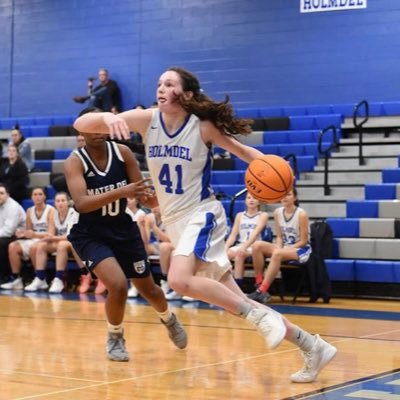 ALLY CARMAN– 6'5″- CENTER- RED BANK CATHOLIC… VERBAL TO BOSTON COLLEGE
AAYLAH DEL ROSARIO- 6'6″ CENTER- TRENTON CATHOLIC HIGH SCHOOL**
JUSTINE PISSOTT-6'4″ – COMBO GUARD- RED BANK CATHOLIC … VERBAL U OF TENNESSEE
KYLIE CAPSTRAW-5'9″- COMBO GUARD WEST ORANGE HIGH SCHOOL…VERBAL YALE U
MARY DONNELLY– 5'9″- SWING- MANASQUAN HIGH SCHOOL*
GEORGIA HEINE– 6'0″- WING- MANASQUAN HIGH SCHOOL**
FAITH PAPPAS-5'10 WING- POPE JOHN- VERBAL FORDHAM U
GIANNA AIELLO– 6'4- CENTER- MATAWAN HIGH SCHOOL… VERBAL BROWN
GINA GACCIONE– 5'9″- WING- IMMACULATE HEART
ASHLEY O'CONNOR- 5'9″- COMBO- ST. JOHN VIANNEY*
MADISON ST. ROSE– 5'9″- COMBO-ST. JOHN VIANNEY…VERBAL PRINCETON U
MEGHAN CAHALAN– 6'1″ FORWARD- ST. JOHN VIANNEY… VERBAL THE HOLY CROSS UNIVERSITY
BROOKE HOLLAWELL-5'8″- COMBO GUARD- MANASQUAN HIGH SCHOOL
AMAYA EVANS-5'5″- POINT GUARD- NEPTUNE HIGH SCHOOL*
AHJANAE YOUNG– 5'5″ COMBO GUARD- NEPTUNE HIGH SCHOOL*
ABBY FERGUSON-6'0″ WING- HOLMDEL HIGH SCHOOL*
IRIS AZCONA-5'9″- WING TRENTON CATHOLIC…VERBAL TO BUTLER U
KAY DONAHUE-5'10"- WING- RUTGERS PREP HIGH SCHOOL*
KATHERINE MARTINI– 6'1″- WING- HOLMDEL HIGH SCHOOL
KYA JOSEPH-5'8″- WING- DONOVAN CATHOLIC… I'm taking a flyer here as I have only seen her once… but I loved what I saw that day.
COLLEEN MCQUILLEN– 5'9″- COMBO- CRESSKILL HIGH SCHOOL…VERBAL FORDHAM U
MADISON SCHILLER 5'8″- COMBO- RAMAPO HIGH SCHOOL
SOPHIA DAVIS- 5'9″- WING- BLAIR ACADEMY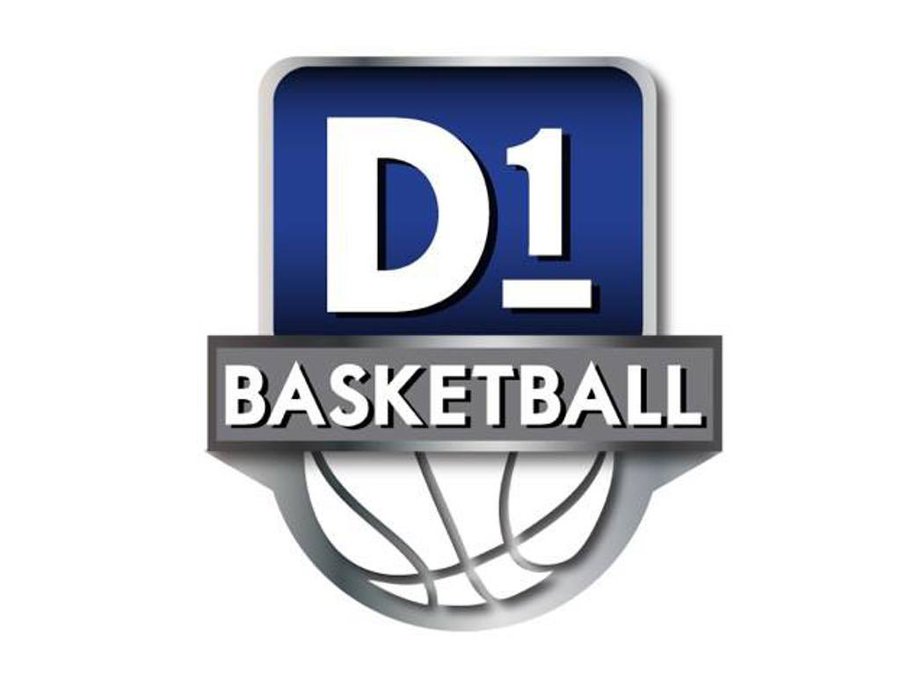 RYLEE DRAHOS– 5'10"- WING- SHORE REG HIGH SCHOOL*
MONTANA NICKS-5'5″- COMBO GUARD- ENGLEWOOD HIGH SCHOOL
GABBY ROSS- 5'6″- COMBO GUARD- DONOVAN HIGH SCHOOL*
ANGELINA BANAS– 6'0″- FORWARD- NORTHERN BURLINGTON HIGH SCHOOL
MEGAN GENTILE– 5'8″- COMBO- HUDSON CATHOLIC HIGH SCHOOL*
JULIA COSENTINO– 5'9″- WING- RUMSON FAIR HAVEN HIGH SCHOOL… ELITE SCORER*
ASHLEY SOSIKANUC– 6'3″- FORWARD – ST. JOHN VIANNEY*
JANIE BACHMANN- 6'0″- COMBO- ST. JOHN VIANNEY**
TYONNA BAILEY – 5'11"- COMBO- MORRIS CATHOLIC**- POSSIBLE MEGA STAR**
AVERY KESSLER– 5'6″- POINT GUARD- SHAWNEE HIGH SCHOOL
SARAH HUGHES– 5'5″- COMBO POINT GUARD- RANNEY HIGH SCHOOL
BRIANNA DELANEY– 5'9″- WING- ST. JOHN VIANNEY… MAJOR SLEEPER ALERT*
MOLLY KELLY– 5'9″- POINT GUARD- RED BANK CATHOLIC HIGH SCHOOL
EMMA CARMAN– 5'11"-SWING- RED BANK CATHOLIC HIGH SCHOOL*
TAYLOR BARBOT-5'8″ – COMBO- ST. MARY'S HIGH SCHOOL*
TRYAN BARBOT– 5'8″ – COMBO- ST. MARY'S HIGH SCHOOL*
ISABELLA ASENCIO– 5'5″- POINT GUARD- IMMACULATE HEART HIGH SCHOOL*
CASEY PRIOR- 5'6″-COMBO POINT GUARD- RED BANK CATHOLIC HIGH SCHOOL*
ERICA DISIMONE– 5'6″- POINT GUARD- MARLBORO HIGH SCHOOL*
JULIA GRODZICKI– 5'9″- COMBO GUARD- TOMS RIVER NORTH H.S
MAGGIE CAVANAUGH– 5'7″- COMBO GUARD- ST. ROSE HIGH SCHOOL
ROSIE SCOGNAMIGLIO– 5'10"- COMBO GUARD- ST. ROSE HIGH SCHOOL**
ANGELINA DRAGONE– 6'1″- FORWARD- OUR LADY OF MERCY. HS-…SLEEPER ALERT*
EMMA AFFERBACH– 6'1″- FORWARD- DELSEA REG
DYLAN CAHILL– 5'10"- FORWARD- RUMSON FAIR HAVEN
MIKALEA HUBBARD- 6'2″-FORWARD- ST. JOHN VIANNEY HIGH SCHOOL*
ZOE BROOKS- 5'8″- GUARD- TRENTON CATHOLIC HIGH SCHOOL**
GABBY RECINTO– 5'8″- SWING- CHEROKEE HIGH SCHOOL
NIA SCOTT– 6'0″ FORWARD- SHAWNEE HIGH SCHOOL*
ANGELICA VELEZ– 5'6″- TRENTON CATHOLIC HIGH SCHOOL**
MIA WALSH. 5'9″- COMBO GUARD- SADDLE DAY RIVER HIGH SCHOOL
BRIANNA CAMAJ- 5'10- WING- ST. FRANCIS PREP*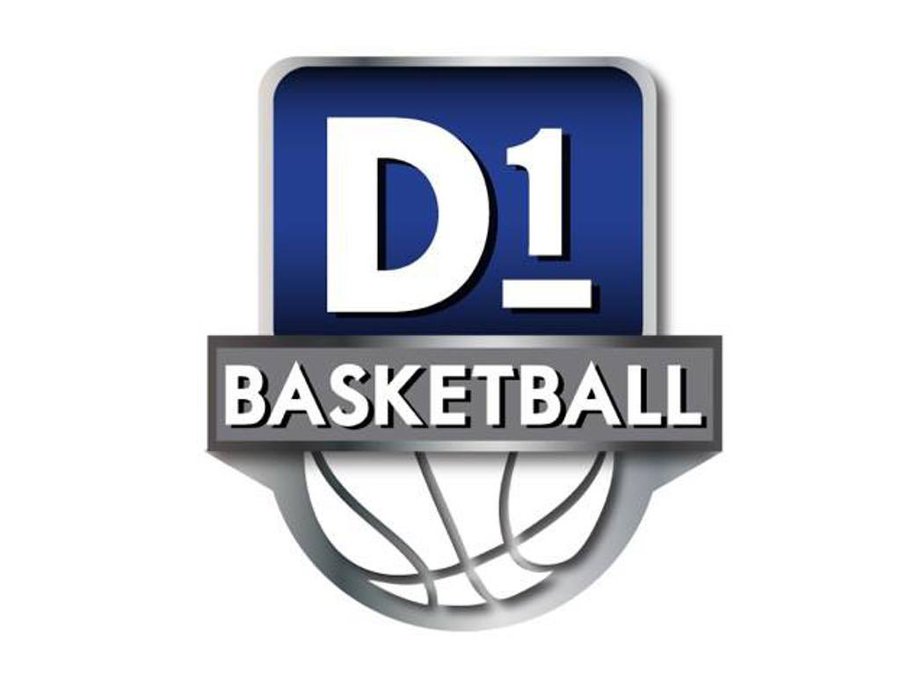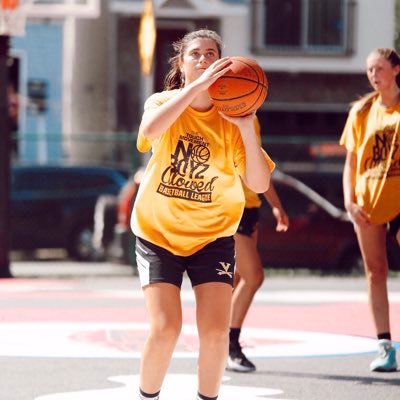 JULIA KARPELL– 5'11" – WING- ST. JOHN VIANNEY HIGH SCHOOL**
HOPE MASONIOUS-5'9″- COMBO- MANASQUAN HIGH SCHOOL*
NINA EMMACE-5'7″- POINT GUARD- TRINITY HALL*
TAYLOR DERKACK– 5'9″- POINT GUARD- COLONIA HIGH SCHOOL**
MEGAN SINA– 6'0″- WING- TOMS RIVER NORTH HIGH SCHOOL*
McKENNA KARLASON– WING- MANASQUAN HIGH SCHOOL
MIKAYKA BLAKES– COMBO- RUTGERS PREP HIGH SCHOOL.. CLASSY KID*
ELI CLARK-COMBO- OCEAN HIGH SCHOOL-
CARLE LAPINSKI– RANNEY HIGH SCHOOL
DEVYN QUIGLEY– MANCHESTER HIGH SCHOOL*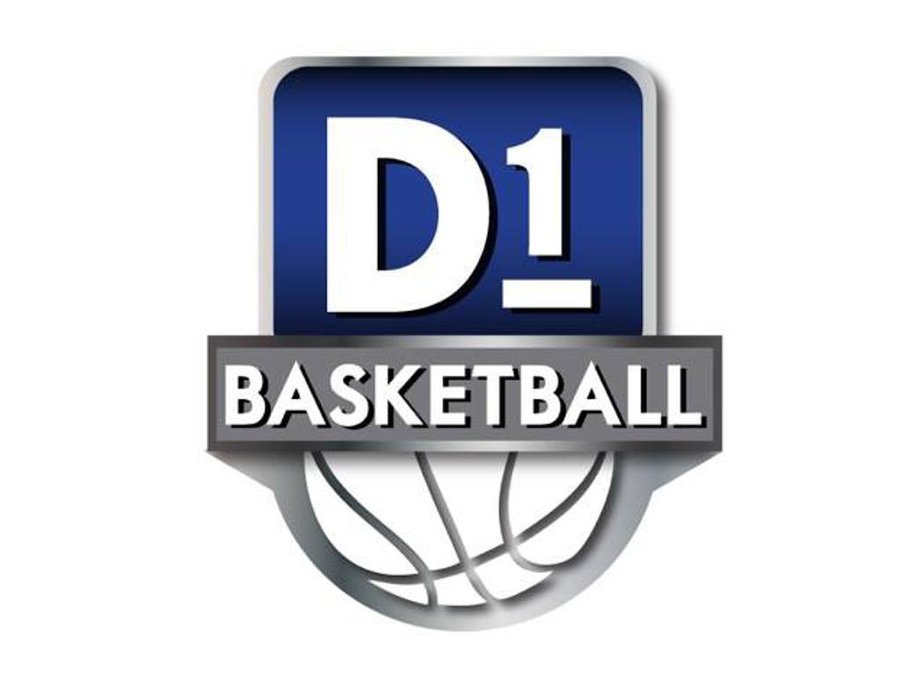 TESSA CARMAN- 5'10"- COMBO- RED BANK CATHOLIC*
0LIVA SHAUGHNESSY– 5'6″- COMBO- UNDECIDED… STUD
DANIELLA MATUS-5'9″- UNDECIDED- POINT/ COMBO
RILEY FITZPATRICK– 5'8″- WING- ST. ROSE HIGH SCHOOL
CAMDEN NELSON- 5'4″- POINT GUARD- UNDECIDED…
CHRISTINA LIGGIO– 5'5″- WING- RED BANK CATHOLIC
LIZZY MITCHELL- 5'6″- COMBO- WALL HIGH SCHOOL
CAROLINE POLLOWAY- 6'2″- FORWARD- UNDECIDED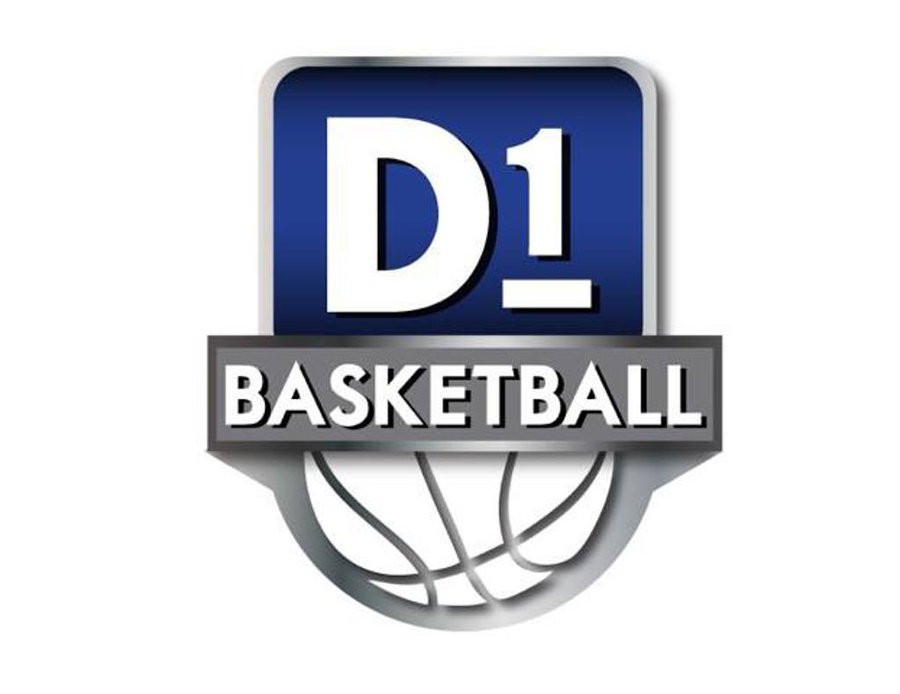 JADA LYNCH– 5'9″- UNDECIDED*
MADISON KOCIS-5'5″- UNDECIDED*