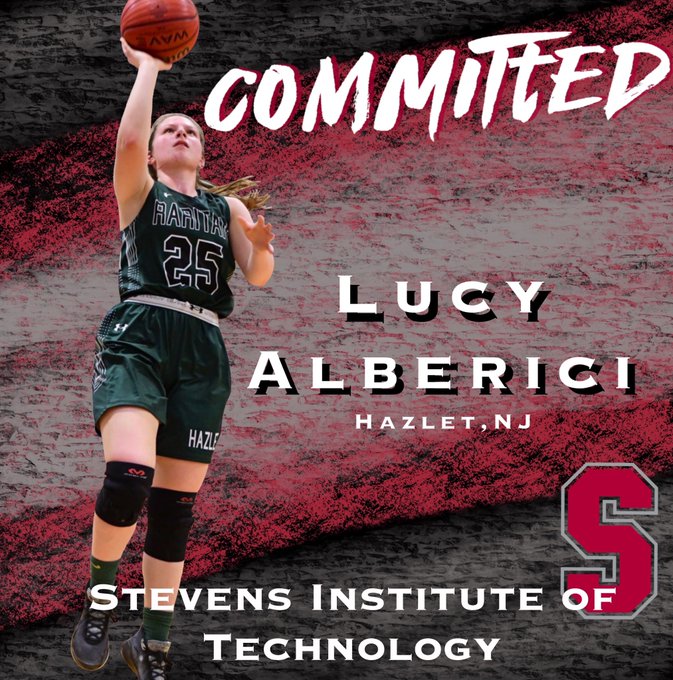 Lucy Alberici has been doing things her way for years. She has never felt the need to toot her horn or brag about her accomplishments. She has never had the hype machine in her corner. She has spent most of her athletic career doing big things in a quite way. So when she transferred to Red Bank Catholic it was big news. Maybe the biggest news that Lucy Alberici has made in her basketball career…bigger than all the success she has had over the past three years. But this week she topped all that and gave academic giant STEVENS TECH a verbal commitment. LUCY ALBERICI JUST MAY BE THE BIGGEST DUCK IN THE POND FOR STEVENS TECH ONE DAY.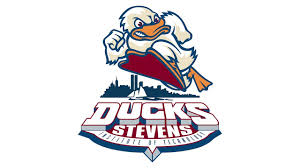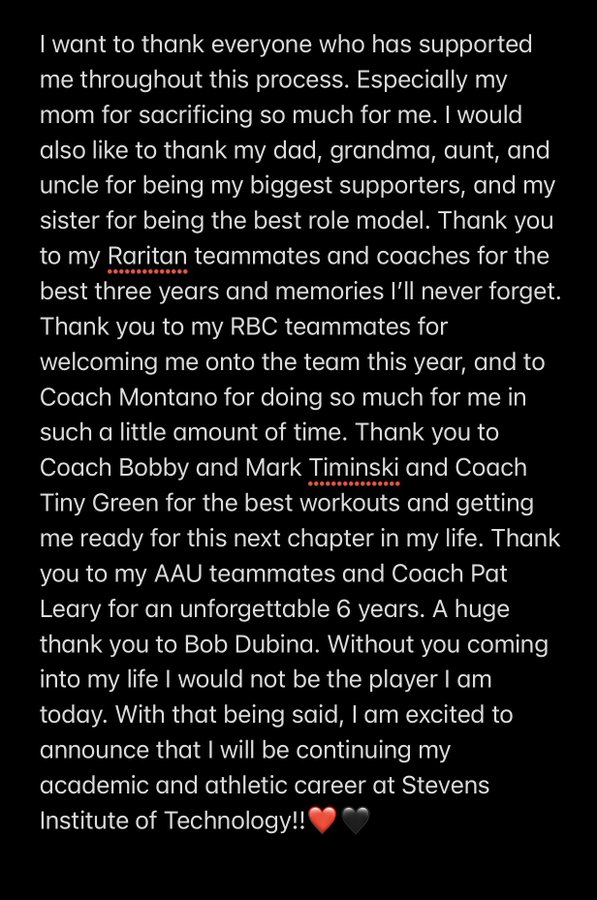 When Jess Broad committed to Stevens Tech three year ago, I thought she would be a mega star at Stevens Tech. Well in two years Jess Broad has become one of the best players to every wear the Stevens Tech uniform. She is a first team All Empire 8 performer. Now Steven Tech will get another program defining player to play alongside of Jess Broad. Because Lucy Alberici is another steal for the program. Stevens Tech just picked up a major impact player. A player who from day one will move the chains. A player that will bring one of the deepest tool boxes in the Ducks program. Yes, Lucy Alberica is going to be that good. She is also is going to bring a quite work ethic and attitude to the gym everyday. Lucy Alberici is going to be a dream for Coach Megan Haughey and her staff. It's rare to find a player that will be a star and yet not act like or need star treatment. A player that will stuff the stat sheet without stuffy behavior. A player that will not only buy into the system but will play any role asked of her to perfection. Let me be clear, Lucy Alberici is a major steal and Stevens Tech just may have the Covid to thank for all the luck the is about to come their way.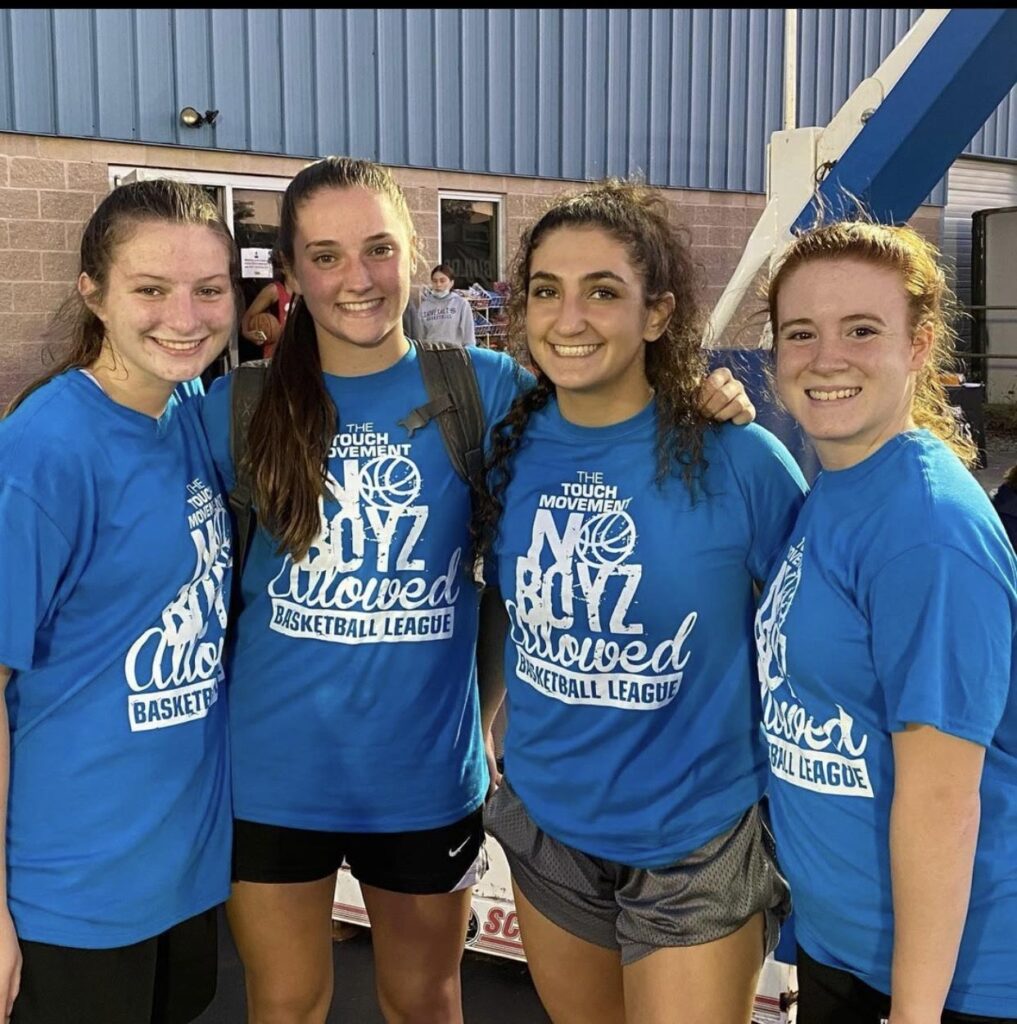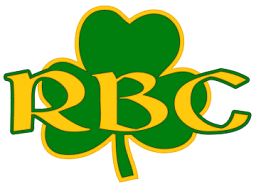 When Lucy Alberici transferred to Red Bank Catholic, all you heard was how much that was going to do for Lucy. RBC would give her the profile she needed for college coaches to discover her. Joe Montano, would help make her a household name. RBC would now contend for the SCT. Yeah, well all that may be true. But guess what folks forgot? Lucy was doing pretty good without RBC and Lucy Alberici could do a hell of a lot for RBC. Because for three years Lucy Alberici has been racking up numbers against the best competition in the state of New Jersey. You can count on your on one hand the number of players with 1000 rebounds and 1000 points in a career. Lucy right now has close to 800 rebounds and 800 points. If they play the high school season, she will join that exclusive club. But more importantly Lucy did all this against the best competition in the state. But so much of that gets lost when you play at Raritan high School. Who cares if you face double and triple teams every night, without the supporting case that so many other players have or that you are the target of every teams scouting report. Nope when your at Raritan all that is dismissed. But when you roll into RBC, somehow, you get some kind of status… newsflash Lucy Alberici had status long before arriving at RBC. Just like when she arrives at Stevens Tech, she won't care about status.. Lucy will be more concerned with performance.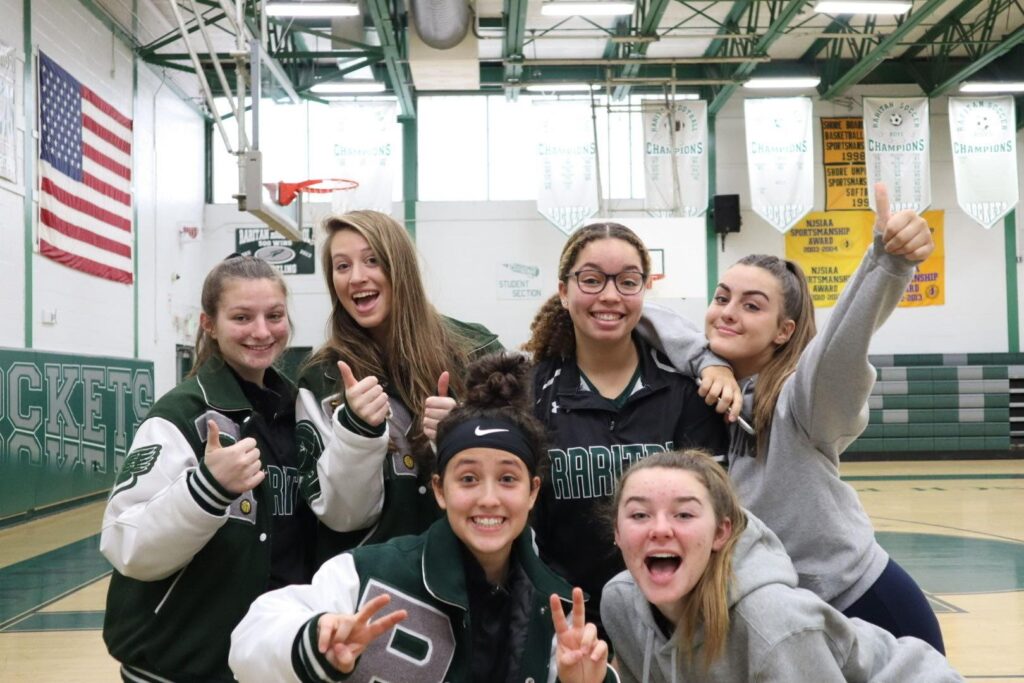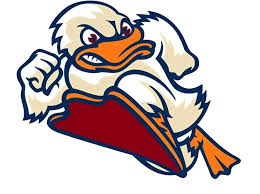 Lucy does not have a lot to say on most days. She shows up, kicks ass and goes home. Her mother Laura Beyer is warrior as well. She is a frontline worker as a nurse. Her John supports her every move. Her dad is former D1 coach Bob Dubina. He is her guiding light. Together they have formed a tight team that surrounds Lucy. Her Sister Renata Alberici plays for former RBC legend Christina Danella AT KEYSTONE COLLEGE. Lucy is surrounded by people who have watched her shine and yet be often left in the shadows. But Lucy understands how things work, the kids with the big reptuations get all the hype while she grinds, while she performs and produces. You see, Lucy is a producer, she just get things done. If you need her to rebound, it's done. If you need shooting, it's done. If you need defense in the post against bigger players, it's done. You need her to defend guards, it's a wrap. You need passing and chemistry look no further than Lucy Alberici. Now you may be asking, can she really do all this stuff? Let me explain and Stevens Tech listen up. You see Lucy doesn't look the part. She doesn't even look like a basketball star, if truth be told. She looks like a sweet kid who never gets in trouble. See that's her secret weapon. YOU UNDERESTIMATE HER… you don't understand she is one of the best athletes in the shore conference, are you shaking you head yet? Don't, because I'm not done yet. She is one of the physically strongest players in the shore, are you surprised? Of course you are… But the thing that nobody really knows is this… LUCY ALERICI CAN RUN UNTIL THE COWS COME COME. See has a motor, a big motor, one of the biggest motors in the Shore Conference and it catches everyone napping. Everyone that is except STEVENS TECH.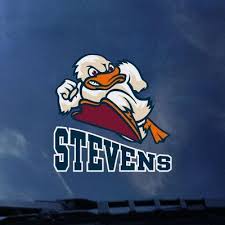 STEVENS TECH just got much better this week. They just got a serious injection of talent into their program. They just got a program kid, you know that kid you hate to see graduate. They have a player that will elevate everyone around her on an off the court. Their locker room just got elite. You see Lucy, knows all about being the underdog. Her AAU Rebel team was the biggest surprise of the summer. You don't really think it was a mistake that won all the games and knocked off the CJ Cardinals by accident do you? You think it was a mistake they went undefeated in big tournaments this summer. You didn't know Raritan lost in the state Sectional Semi Final? Yeah you weren't paying attention. But Lucy Alberici is used to folks not paying attention to her accomplishments. She understands that she will never get her due… but it's okay now. That's because Lucy Alberici is going to one of the best schools in America in one of the best towns in America... Hoboken. Do you think that is just talk? Every heard this this chant…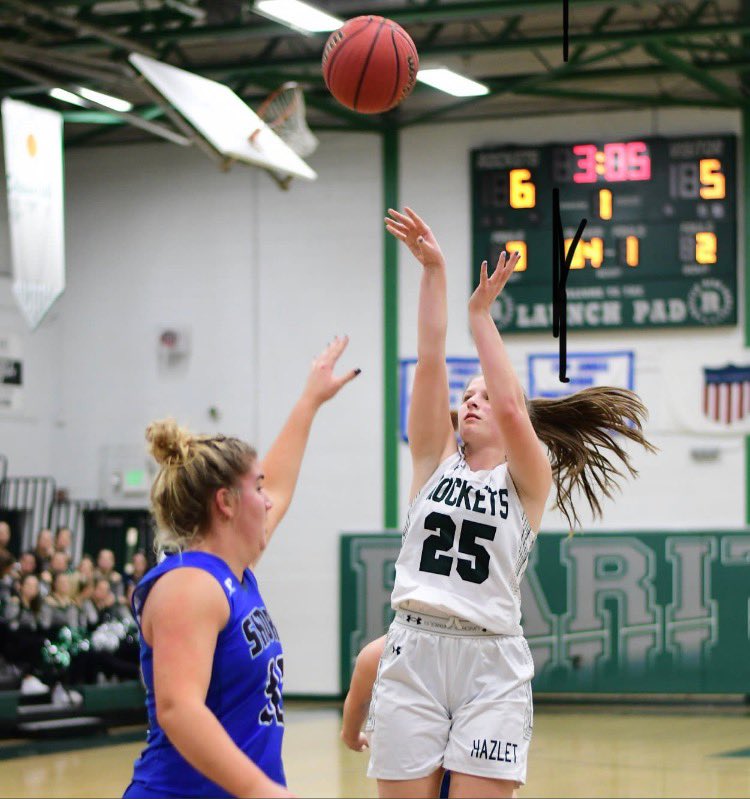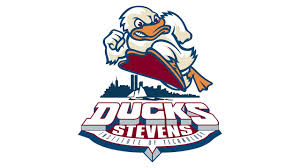 So Lucy Alberici was going to be on the big stage this year. She was finally going to be in the spotlight. Doing all the things she did at Raritan, just in a different uniform. But Covid has put all that in jeopardy. The 1000 points, the 1000 rebounds. The SCT title and so many other things she has been denied over the years at no fault of her own . It' funny for the first time in her athletic life, Lucy Alberici did the right thing for herself and then Covid shows up. Some might say it's a bad break. I even heard a kid say just this yesterday "you think Lucy will go back to Raritan with her friends, if they cancel the season". Folks Lucy never stop loving her friends at Raritan or anywhere else for that matter. It just that we never loved Lucy enough. But STEVENS TECH has come along and brought her joy. They have showed her real love. For that they are going to get a reward of a lifetime…BECAUSE LUCY ALBERICI IS GOING TO BE A LIFETIME PLAYER THE NEXT 4 YEARS…. CONGRATS TO LUCY ALBERICI!