A packed gym at Core Skills last night BEGAN cheering and then Alex Barazotti gave me a big thumbs up. Why? Because Kelly Campbell had just given DePaul University of Chicago a verbal commitment  and with that ended her long journey of one day playing big time Division One basketball. She will play for one of the best coaches in the country in Doug Bruno. This is a match made in heaven.  A future Hall of Fame Coach and a player with a Hall of Fame work ethic.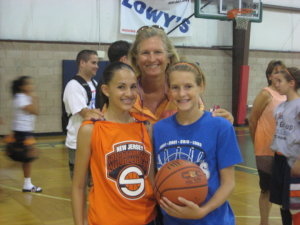 From day one everyone knew Kelly Campbell was special
It was clear to anyone that has known Kelly Campbell that she was a special player from day one. She has loved the game of basketball since she was barely able to walk. Her ability to practice long hours has been part of her reputation since a early age. When people speak of Kelly Campbell, they don't talk about her jump shot or her ball handling skills. They talk of her work ethic and total commitment to the game.  She simply cannot get enough of basketball. But Kelly Campbell had a role model along the way that supported her and showed her that mental toughness is part of the game as well.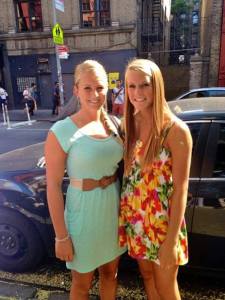 Kelly had no better role model than her sister Kathryn
Kathryn Campbell is the all-time leading scorer in Wall High School basketball history. She played in the shadows her entire high school career, never fully respected or rewarded for her accomplishments. She learned what being dismissed and not getting credit for being a great player felt like. She watched players who in some cases not as talented or productive be showered with praise and awards. It didn't make Kathryn bitter, but it made it her stronger. She went to Ithaca College and played in the Final 8 and graduated from college in 3 years. You see Kathryn was a role model for Kelly, but most importantly she wanted Kelly to never have to travel the road she did. It's the reason that Kelly Campbell went to SJV, so she could play for one of the best teachers in high school basketball.  It's also the reason that Kelly plays for one of the best AAU teams in the country. Kathryn gave her younger sister the blue print for success. She wanted Kelly to have a real chance to fulfill her dreams. She wanted Kelly to have all the opportunities she never got!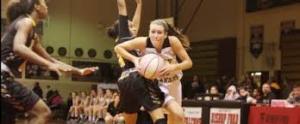 Campbell's  work ethic is 2nd to none!
DePaul University is getting a player that is relentless in her pursuit of greatness. Kelly Campbell is not like other kids. She lives, sleeps and eats basketball and is never satisfied. She is a young lady that wants to be the best EVER. She also is somebody that loves to win and everywhere she has ever played at, her teams have won. SJV is one of the best girls' basketball programs in the COUNTRY! They play the best competition and develop Division 1 players like no other school anywhere. The reason for this is Dawn Karpell, the head coach, who took Kelly Campbell under her belt from day one and allowed her to shine. She has given the ball to her star guard and let her grow as a player. She has taught Kelly what leadership and being a teammate is all about. More importantly Dawn Karpell knew Kelly dreamed of playing for a top flight college basketball program and she wanted to help her live that dream… yesterday, that dream came true.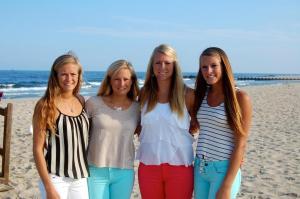 Campbell sisters have been her biggest supporters
Kelly Campbell and her family are very close and she and her sisters are all great athletes and students. Her two older twin sisters, Tracy and Allison, were track stars in high school. Tracy is now running for D1 Quinnipiac College, while Allison who is currently studying aboard in Italy attends Fairfield.  But more importantly they are GREAT students who have made sure that Kelly understands her education will be the thing she will fall back on one day. Its clear Kelly has listened to her sisters as she has over a 4.0 in honors. There is zero question that Kelly has delivered both on the court and in the classroom at the highest level.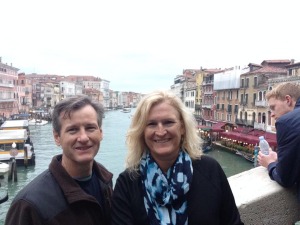 Kevin and Lynn made the hard but right Decisions
Kevin and Lynn Campbell have seen it all folks.  They have lived through the AAU nightmares. They have seen a talented daughter passed over and not be acknowledged. They know the world of high school basketball is tricky. They know what jealously looks like and through it all they have managed to keep Kelly on track and allow her chase her dreams. Lynn and Kevin have let as many people into Kelly's basketball development as possible. It was Joe Fagan who has taken her under his wing and tightened up the little things all players must master. Ali Napolitano and Ellen Masonious provided that all important gym time,when she needed it. It was Beth Chambers who was a mentor and taught Kelly life lessons along the way. When she needed a AAU team it was Kristen Somogyi who was there to solve the problem. Then it was the Philly Belles who put her on a national stage to prove she could play with the best. Kevin and Lynn have made the tough decisions for their daughter and despite the up and downs, it has paid off big time yesterday.
So now a dream has come true and Kelly Campbell is playing for a team that is ranked 18th in the country and was in the Top 25 last year. She is playing in a conference where her parents and friends will see her play a number of times. The new Big East has local schools such as Villanova, St. Johns, Seton Hall and other east coast schools. She will see a number of Shore opponents and ex-teammates during her time in the Big East. They will all no doubt have a good laugh remembering  there high school days. This is the picture Kelly Campbell has been painting and dreaming about since she was a little kid. Now it's all come true and I can't think of a kid that has worked harder to earn it….congrats to Kelly Campbell and just as importantly her family for a job WELL DONE…TEAM CAMPBELL IS OFF TO CHICAGO.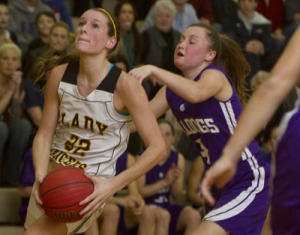 kELLY IS NOW LOOKING UP TO THE HEAVENS!
BOOT CAMP UPDATE…The BOOT CAMP WILL BE STREAMED LIVE TO COLLEGE COACHES!