Team Miller's 8th grade team last year won the state title. Truth of the matter there is no 8th grade AAU team in the state that has their overall talent. One day every starter on this AAU team will sign a scholarship to a college. But it not just talent that makes a good player or team, there must be dedication and an understanding of development. This gets to me one of the most exciting young post players I have seen in recent years….ALEXIS ADAMS.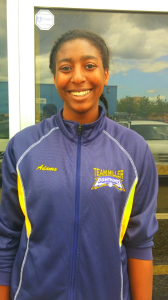 Let the recruiting war begin…A SPECIAL TALENT!
When I think of the best young post players in New Jersey two names come to mind right away. Sophomores Kimi Evans of SJV and Christina DiCindio of West Windsor, if you're a college coach and don't know these two names; you are living in a cave. Well you can add another name to that list of  great young post players, because you better know the name Alexis Adams. She is one of those rare young post players that are hard to find. She has seem to come from almost nowhere to being the talk of the fall pre- season. You watch this young lady play and you almost can't believe the raw talent she is working with. I'm not sure I have ever seen a young post player with her quickness and lateral movement.
Alexis Adams will be a freshman at South Brunswick high school this year and will make an impact from day one. She has a work ethic rarely seen in young players, she is 6'1″ and long and I mean real long folks, her length is something to see coaches. Now throw in the fact, this young lady plays hard, and runs the floor as well as any post player you know anywhere…. PERIOD. She has something that is usually reserved for little guards….she a has MOTOR…A BIG MOTOR!
 I try to tell young post players that playing against multiple older, stronger, skilled post players is really the only way to improve. I see it every four years,  a young talented freshman post player is the same player as a senior, except physically stronger but the same player. Alexis Adams has figured out that my advice is not bad. She battles every weekend against some of the best older post players in New Jersey and folks make no mistake, she does not just hold her own, she is winning battles.
The first time I saw Alexis Adams, I thought she was just another young big kid trying to find her way. This is until I saw her run the floor and catch balls running at full speed and finish at the rim. This young lady has hands from the heavens folks and she is still a baby. She catches anything you throw her in traffic. You watch her defend older players who are bound for D1 schools and you are shocked by her competitive nature. But here is why this young lady is different. She has the ability to rebound in and out of her area  and play physical without fouling or getting knocked off balance. Folks this is not only rare for young post players, but some seasoned players don't have this talent.
So next week Alexis Adams will start her journey to greatness, her work ethic and desire will carry her long way during this journey, but the fact of the matter is it helps to have her raw talent to start with. That and her  FURIOUS APPETITE towards learning and her respectful attitude toward those around her…ALEXIS ADAMS IS ON HER WAY TO GREATNESS!
UPDATE– The Boot Camp is this weekend and great chance for players to get a workout in before the season starts,…its also a great way to seen and play against the best…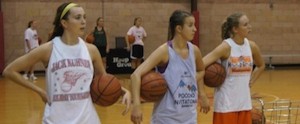 Boot Camp  starts this SATURDAY  AT 2.30PM…REGISTER HERE– http://hoopgroup.com/headquarters/clinics/preseason-high-school-boot-camp/