Last night one of the best players in the Shore Conference gave a verbal commitment. So what it took me 12 years to spell her name right. The player will most likely become one of the few players ever to make First Team ALL SHORE 3 years in a row. She is a walking double, double and triple double machine…PLEASE DON'T TELL ME THEIR HAS EVER BEEN A PLAYER WITH MORE… This player will start her senior year as one of the leading candidates for Player of the Year in both the State of New Jersey and the Shore conference. In making a decision where to attend college like all her basketball choices…she choose a school for her and only her. There is a great line "People make too many decisions, trying to impress people they really don't like or know" …STEPHANIE KARCZ is not one of those people. This is why this human double/double machine chose Loyola College of the Patriot League.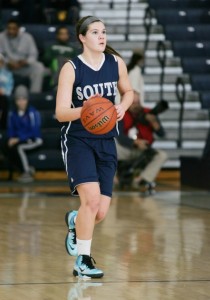 When Stephanie Karcz was a 8th grader many of the top 8th graders were visiting and calling high school coaches. They were in that political mode that many parents, dive head first into when their child is getting ready to attend High School. They attend the local schools camp. They spend countless hours trying to set the table for their child entering high school. Stephanie Karcz parents did none of this and its because she was going to her local high school. They did not need the high school coach in this case to call her. They did not need to call the high school coach. She went to the local camp because she wanted too….NOT TO IMPRESS THE COACH. While other star players where trying to team find the school that offered the most playing time, the most visibility and attention. Stephanie Karcz wanted one thing; a place to get a education, play basketball and soccer. She didn't need or want anything special said or done for her. While many star 8th graders went to more traditional shore power schools. Stephanie Karcz went to Middletown South. She was very smart because let me tell you a little story about Tom Brennan her coach.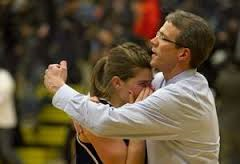 HE IS A TEACHER AND FATHER FIRST!
When Stephanie Karcz was in 8th grade.  I told Coach Brennan that I thought he could get Stephanie Karcz. I felt she was different from some of the other stars in that 8th grade class. I felt she was not spoiled and could handle not being the center of attention. The 2016 class was a group of highly competitive and in a few cases self-centered kids with over the top parents. The Karcz's were nothing like this. Coach Brennan response was.. I will never forget was this…."I hope she comes but Tiny, you know I am never going to recruit or promise any kid anything"  Now folks this is why Tom Brennan is different than every coach in the shore…he doesn't give lip service about recruiting, he means it. Tom Brennan believes it wrong for a 8th grader to be treated like they are special because they can shoot a basketball.
THEY DIDN'T COME IN AS DIVISION ONE PLAYERS…THEY DEVELOPED INTO D1 PLAYERS
Now remember all those D1 kids in recent years out of Middletown South? Well your should know they didn't walk into South as D1 players. Coach Brennan turned them into D1 players. Middletown is no RBC, SJV or RFH, many D1 players walk into those schools. Middletown South has had to develop a Meghan McGuinness, Jackie Dluhi, Jill Falvey or DaniellePankey into D1 stars. This was a rare chance for Middletown South to get a ready made D1 kid, but TOM BRENNAN DID NOT SELL HIS SOUL… It's also just may be the reason Stephanie Karcz decided to attend Middletown South rather than a tradition powerhouse program.
Stephanie Karcz has always been a Maverick of sorts. She got her start in AAU with John Canning a man who loves basketball and kids. John Canning is a man who believes kids should have a pleasant time improving and playing…he and his family have always been my among my favorites. It may have been his attitude regarding basketball that set the table for Karcz approach towards the game.
While most of the top 9th graders where picking AAU teams based on them being the star, how good the team was or making sure the coach was there personal cheerleader. Stephanie Karcz went to play for James Young the head coach at RBR. It was not a team made up of superstars, they did not play in high level tournaments, they didn't train and practice 7 days a week or play a 100 games. Stephanie Karcz was not trying to impress anyone…she wanted no drama and to be around people she liked. IT WAS A SMART MOVE…because here is one thing I promise you to this day Stephanie Karcz never knew. While she was having a great experience, James Young texted and called me promoting Stephanie Karcz more than any AAU coach I have ever seen promote a kid….(STEPHANIE you need to know, THIS IS A FACT YOUNG LADY…HE WAS YOUR BIGGEST ADVOCATE).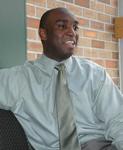 James Young did more for Stephanie Karcz than anyone can ever dream of; he gave her a healthy drama free basketball environment. He helped her grow as a player and allowed her to learn how to be a superstar and a GREAT TEAMMATE at the same time. It was a gift that Coach Young may not know he gave his star pupil. Because of all the superstar players in the shore..Her teammates and fans love her more than any of the so call stars…JAMES YOUNG HAS PLAYED A HUGE PART IN THE YOUNG LADIES SUCCESS…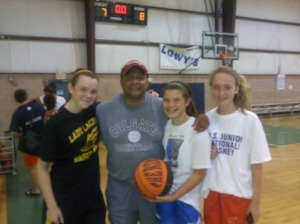 Was she thinking Loyola even then?
Now I have known Stephanie Karcz since she was in 5th grade. So let me tell you a few things about her. Many believe that  Karcz could have been a star Lacrosse or soccer player. She gave this up because she wanted to excel in basketball. Not because she wanted to impress people; but it's what she wanted to do. When she was young she played on a AAU team with all superstars. When the team broke up she went her own way. She did not join forces with other members on the team to form a new team. Why? Because Stephanie Karcz doesn't enjoy drama and doesn't need to impress people by being part of something that others call special.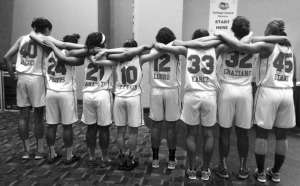 KARCZ HOOKED UP WITH THE BEST…
When it was clear that she needed to change AAU teams in order to step up in competition. She refused to switch over to Mary Beth Chambers Hawks team until James Young gave his blessing. This was a chance to play with the most talked about, most recruited kids and most visible team in the state. A chance to play for one of the most respected and talented coaches in AAU in Mary Beth Chambers. So why hesitate? Because again impressing coaches was not as important than her relationship with James Young. She needed him to say it was alright for her to leave.
 VIRGINA AND STEPHAINE…#CANCER SURVIOR
When her mother was battling breast cancer, Stephanie told nobody and played the entire season with a heavy heart. I don't think I have to tell you the bond that all mother's and daughter's have. Stephanie Karcz has this inner strength to stand alone that kids her age rarely have. When her Aunt, her mothers sister, died the night before the WOBM semi -final against one of those powerhouse schools she didn't attend RBC. I decided I needed make the trip to that game in order to give her a hug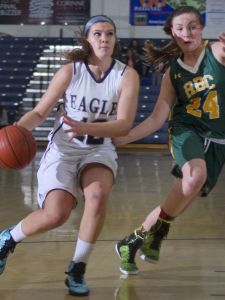 KARCZ was all world against RBC
 I was worried about Stephanie, when I heard she was going to play. Karcz numbers for the night 27 points, 8 rebounds and 5 assists and the stats said 3 steals, for the record the steals was more like 10-12 but whose counting. I can tell you the only people Stephanie Karcz was trying to impress that night was her grieving family.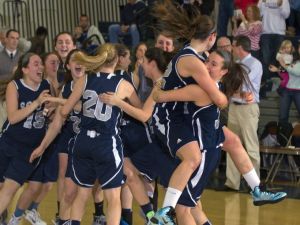 Middletown South won its first state title in 30 years and made there first TOC appearance in schools history during the first 3 years of the Stephanie Karcz era. It pretty interesting that Middletown last year blew out two schools that 4 years ago many assume Karcz may have attended. Middletown South crushed both RBC and RFH last year. In both games it was Stephanie Karcz who dominated the game with her all out aggressive style of play. It was a great example of somebody showing that sometimes it better to create something great…rather than joining something great. But you must be willing to only worry about impressing yourself and not others, to reach such heights.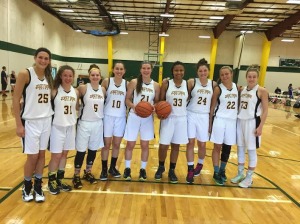 I will never forget jumping on her in FRONT OF HER HAWKS TEAMMATES  for being late to a workout. She didn't say a word no faces or attitude; she just worked harder. Later I found out that she had told her coach she would be late and if the truth be told, she probably had no business being there. When I gave her the wrong directions for a NBS session(nobody is shocked am sure…LOL) because the gym was switched. She drove around for 2 hours looking for the gym and when I called and said why aren't you at NBS? What did she say " I got lost" not you gave me the wrong directions…. See Stephanie is a rock and nothing shakes her…not even a foul mouthed old coach…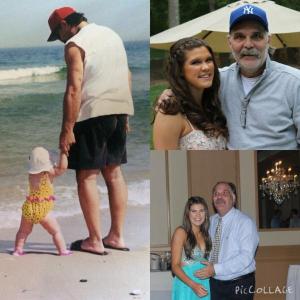 This is what makes her feel special..HER BIGGEST SUPPORTER…HER DAD
For some people walking around with a brand name makes them feel special. Some people go though life "buying a lot of things they don't want to impress other people" not Stephanie Karcz. Two years ago I wrote that academic schools would be wise to start recruiting Stephanie Karcz. I knew that Stephanie Karcz would choose a good academic school because she has a 4.3 GPA, but I also knew she could easily go to a D3 school because Stephanie Karcz is again not about impressing others. She didn't feel the need to attend Yale or Harvard just to impress.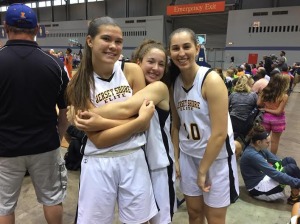 I once asked her what her dream school was…it was one of the best schools in the country that combines academics and athletics…it was a historical great college. I looked at her and said you could play there if you work hard and live in the gym 24/7. But in my heart I knew that would not happen, because I know Karcz is not the type of kid to live in the gym 24/7 just to impress me or anyone else. She is not a phony and doesn't fool herself or others. While so many kids and parents BRAG about how hard they work and how dedicated they are…you will never hear those words out of Stephanie Karcz or her family. They believe if Stephanie does her best thats enough for them. By the way the other schools on that list….NOT A SINGLE ONE WAS A BRAND NAME SCHOOL….
Trust me LOYOLA COLLEGE is getting ready to see a rare player for that level of play. The Loyola coaching staff MUST be given major props for pulling this off. They got in early and more importantly they did all the little things to impress Stephanie Karcz. Starting with not treating her like a star basketball player. This is a kid who won MVP of her team as a freshman and the parents didn't find out until this year, when they found the award packed away in a gym bag. Loyola College talked about education and getting her masters in education in 4 years. They talked about Alex Brazzotti and how she will have somebody there a year in advance to help make her transition easy. They reminded her she always enjoyed starting something big from the ground floor…they reminded her the only person she needed to impress was herself.  This is why the biggest fish of all has now come off the board….LOYOLA COLLEGE AND STEPHANIE KARCZ ARE PRETTY IMPRESSIVE TOGETHER…..CONGRATS TO BOTH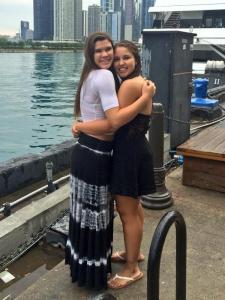 "waiting to hug you again my teammate"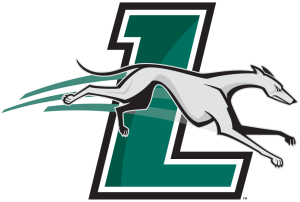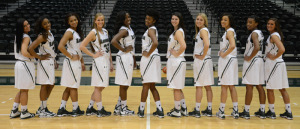 HEY STEPHAINE…WE WOULD NEVER TURN OUR BACKS ON YOU!…GET HERE SOON!
I LEAVE YOU WITH TWO THINGS...whenever I hear this song it reminds me of Stephanie and a list of her accomplishments to date…play video and scroll down!
  IMPRESSION THAT I GET
STEPHANIE KARCZ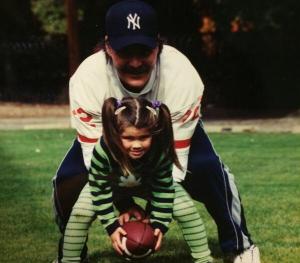 Freshman Year: 2013
Top Freshman – APP.com
HOOP GROUP FIRST TEAM ALL FRESHMAN
Led Middletown South in scoring: 11 ppg and steals 4.8 
Sophomore Year: 2014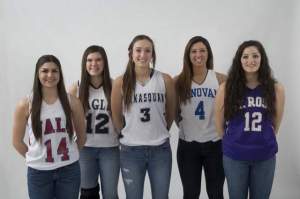 Shore Conference Coaches Choice Player of the Year: 
APP: 1st Team All-Shore
APP: Shore Conference Class A North Player of the Year
Hoop Group All Shore 1st Team
Hoop Group All Shore Defensive Team
Star Ledger: All State 1st Team Freshman/Sophomore
Star Ledger: 1st Team Group 3
6 double doubles and 3 triple doubles
16.6 ppg , rebounds, 7.7 and 
Steals 5.2
Junior Year: 2015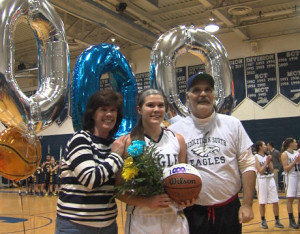 Middletown South FIRST Tournament of Champions Final
Shore Conference Semi Finals
Group 3 State Sectional Title
Group 3 State  Champs
APP: 1st Team All Shore
APP Shore Conference Class A North Player of the Year
Shore Conference Coaches Choice Player of the Year:     A North  Division
Hoop Group: All Shore 1st Team
Star Ledger Third Team All State
Shore Sports Zone : Finalist Player of the Year
 1000th Point scorer in 3 years
 17.6, rebounds 8.8 and steals 7.6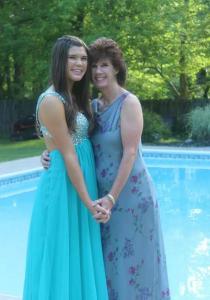 "WE BOTH MADE IT BABY"