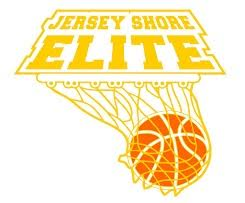 With the AAU season starting, I will spot- light the top teams and players in Central Jersey. Today I will spotlight The JERSEY SHORE ELITE, coached by the women who is respected by very college coach in the country. Beth Chambers will coach three treams. Today we will spotlight her GOLD TEAM and her talented Black team. Coaches would be wise not to dismiss her black team. It would be most organizations "A" team, loaded with talent in every position. Between the two teams, their is a tons of talent and at least one MAJOR COLLEGE PLAYER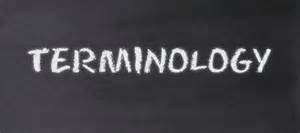 Before I start I would like to clear up a little terminology. When I say a player is a lock Division one player that means a player has a offer on the table or will have multiple D1 offers at some point.
When I call a player a GYM RAT,  that player is constantly in the gym outside there comfort zone, seeks outside competition and there work ethic is bigger than there ability. These players will be better in college than high school and can play a level up HIGHER than there recruitment. I believe you build programs with gym rats…they have a added value recruiters do not get to see. Gym Rats are tough to find as all coaches know.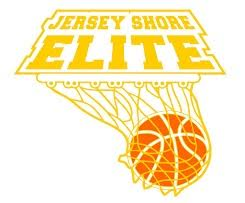 2016 SCHEDULE
April 2-3  Rose Classic Brooklyn

*

April 21-24

Boo Williams Hampton,Va  

June 4-5

 Comets, Philadelphia  and/or Rose Classic Playoffs

*

July 5-8

Blue Chip Spooky Nook 

*

July 9-12

(13) Nike TOC Chicago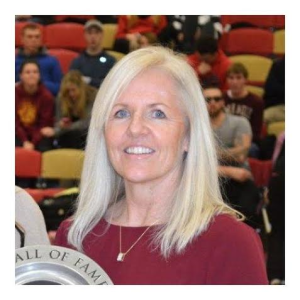 COACH MARY BETH CHAMBERS-
The track record is unmatched on the AAU LEVEL. She has been coaching for over 32 years. Nobody develops more players or changes careers more. Nobody gets their players more exposure and nobody has the respect of college coaches like BETH CHAMBERS. Coaches trust her word and flock to watch her teams play. There will play against the best competition and players improving is always the #1 goal. Her practices are organized and the focus  is on teaching. Running plays and winning are a small focus, it just happens to come with all she does. FOLKS I WILL LET RESUME DO THE TALKING…READ ON!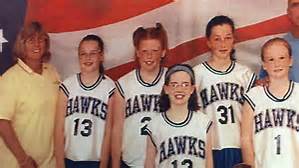 LIST OF PLAYERS WHO HAVE PLAYED FOR CHAMBERS
Megan McGuinness Niagara
Arron Zimmerman American
Katie O'Reilly Lehigh
Nicci Donohue Kutztown
Missy Repoli Colgate
Sami Clark Fordham
Sarah Olson Monmouth
Kasey Chambers Penn
Katie Sire Montclair
Haley Unger Navy
Tori Wagner St Francis NY
Kat Phipps St. Francis NY
Jess Louro Middle Tennessee State
Ellen Dougherty Army
Andie Lennon Caldwell
Alex Barazotti Loyola
Morgan Graziano Manhattan
Grace Stant Villanova
Steph Karcz Loyola
Kelly Crouch Wagner
Tina Lebron Caldwell
GiGi Caponegro LIU
Zoe Pero St Peters
Tatum Evans Georgian Court
Brianna Capacchione Assumption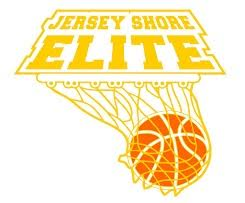 DIVISION ONE LOCK PLAYERS–(3)
Special note– this team has 4/5 DIVISION ONE  fence sitters.
GYM RATS– (1)
MAJOR COLLEGE PLAYERS-( 1)
 2017- #32 Davis, Gabby- Southern Reg- 6'0 -FORWARD
Smart player, works hard, moves well, knows the game, finishes and rebounds. One of the top rebounders in the Shore Conference at 7.0/game. There is no doubt in my mind she is a D1 PLAYER…ZERO DOUBT! INJURIES set her back but I would tell you this kid is going to be a major steal before the summer is over. She is a hard worker, who is a student of the game.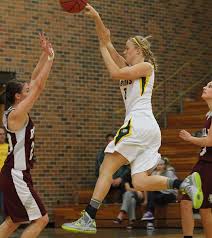 2017- #4 Dobrzynski , Courtney- SJV- 5'11 G
Athletic, aggressive, GREAT SIZE, strong defender. Rebounds and runs.  Played a big role on SJV's TOC championship team, SJV finished ranked 8th USA TODAY Super 25! GPA 4.185 all honors and AP classes, National Honor Society. This is a very competitive kid who just out plays opponents…a winner and program kid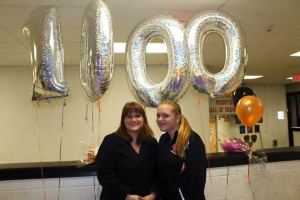 #2017 -#33 Hallard, Hailey- Middletown North- 5'7" -Guard
Beth Chamber sayss "high IQ, very coachable, quietly productive. Can shoot with consistently, does the intangibles" Strong words from the master herself. I am really looking forward to seeing this young lady play this spring, scores in multiple ways.  One of the top scorers in the Shore Conference@17.2ppg, scored 1000pt as a junior. GPA 3.7, honors & AP classes.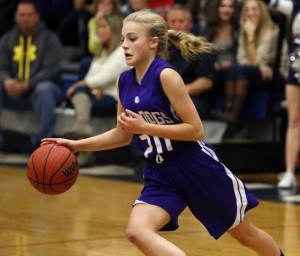 2018- #11 Hyduke, Tori- RFH-5'6- Scoring Combo Guard
Great handle, very deceptive, who can get to the rim multiple ways. She is rapidly improving and is a total gym rat. She has major college offers on the table. Part of the US HOOPS basketball family, who are known for producing high major players. I expect her to be among the top combo guards in the state, with another year of improvement.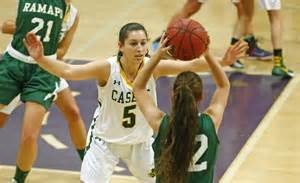 2017 -#5  Larkins, Josie- RBC- 5'9″ Shooting Guard
A leader, strong, DEEP next level shooting range. She plays for Joe Montano and that means, program kid and a highly competitive high school schedule.  A future D1 PLAYER. HOOP GROUP ALL SHORE. Has made a total commitment to improving her ball handing and has always has been a good defender. She was on the ALL FRESHMAN TEAM..  2100 SAT, GPA of 4.45, top 5 in her class, all honors & AP courses.
VIDEO- https://www.youtube.com/watch?v=2QCFYsTBTjQ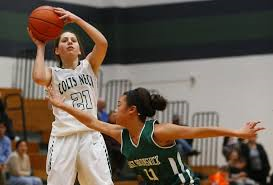 2017 -#14 Roth, Sam-Colts Neck- 5'5″
Pass first PG, great work ethic, who knows the game. Finished as one of the Shore Conference top assist leaders (3.5).  High academic schools should pay close attention. First class kid, who protects the ball and makes those around her BETTER. She will knock down uncontested shots. She plays a team game and her talented teammates benifit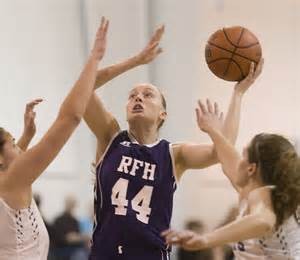 2017- #44 Scanlan, Hannah-RFH, 6'1″ -Forward
Athletic, quick, size, length and a lefty. Big time rebounder on both sides of the backboard. She is one of the best defensive post players I saw last season. Rotates to help to pick up guards and blocks shots without fouling. She finishes well around the basket.  Finished as  one of the Shore Conference's best in ppg (11.2) rebs (8.8) asts (2.1) AND 2.9 BLOCKS  to top it off…she is  best coaches.  3.7GPA. She did this despite not being featured in her teams offensive.  She was a HOOP GROUP ALL SHORE PLAYER 2ND TEAM which means she is a D1 LOCK. One of the most improved players in the state. I believe a future ALL CONFERENCE PLAYER at the next level. She is a mid major lock and could go higher. Now with Beth Chambers and you know what that means…MAJ0R IMPROVEMENT
 CHAMBERS BLACK TEAM
2018- #21 Andree, Bridget- Trinity Hall 5'10"- G/F
Extremely athletic with a huge upside, Coach Chambers raves about this young lady, calls her Coachable. More on her down the road when I see her. Trinity Hall is an all-honors school, AP World History.
2018 -#13 Brady, Colleen- Southern Reg-5'11"- Swing- 5'10
Athletic, tough, a competitor, works very hard, does the intangibles. Great teammate. I believe this young lady has real D1 TALENT.  As her confidence grows she has a chance to special. SHE IS A PROGRAM KID. GPA is 102.4 (equal to 4.1), rank is 29/493, takes all Honors classes & taking all AP courses next year. The upside is scary for this kid, great body and attitude.
 2019 -#2  Herriott, Eliya-IHA (Immaculate Heart Academy)-5'9″ Guard
 BETH CHAMBERS says this about her 'Young, strong and athletic, lots of natural ability. Has a huge upside"  a freshman on the NJ Non-Public A North Sectional Championship team. https://youtu.be/M6eHWvT1FV8
 2017- #31 Hughes, Caitlyn- Notre Dame 6'2″ -F/C
Great size and length, was very impressive at the TOP 100. You be wise to watch the video. She has a real chance to be the surprise of the summer. Hard worker with the perfect attitude. Will also play on the Gold team.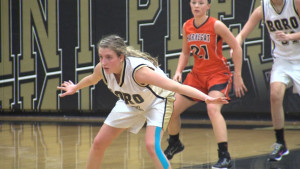 2017- #23 Hughes, Megan-Pt. Pleasant Boro- 5'10
Shooting Guard. Hard worker, has the ability to score in multiple ways. Had the highest scoring game in the shore this year with 37. She was named B SOUTH PLAYER OF THE YEAR.  She was a HOOP GROUP ALL SHORE PLAYER.  One of the leaders in the shore conference @17.7ppg & 2.9apg.  GPA 93.3 Honors Classes, Class President of the Class of 2017
VIDEO- src="https://www.youtube.com/embed/Dy706j7ZlGs" frameborder="0″ allowfullscreen>
2017-#15 Keegan, Emma- RBR 5"6"- Guard
Hard worker, coachable, smart. Leads her HS team in assists & steals.  She is a small college dream kid. 2017
2017-#14 Kehoe, Riley-ST. JOHN VIANNEY- 5'6″ -Guard
You be very wise to listen to what I am about to say. This young lady has been in the shadows at SJV. But she is going to be a real steal, for somebody. Why? She is a serious athlete, with great quickness and a real physically toughness you don't teach. My guess is she will be one of the surprise of the summer. Has practiced every day for 3 years against D1 PLAYERS EVERYDAY.
https://m.youtube.com/watch?v=eWsxM1-hZHU&feature=youtu.be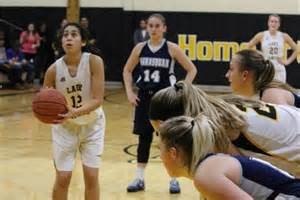 2017- #12 Ramos, Julia-ST. JOHN VIANNEY-5'6″
Combo guard, terrific work ethic & determination. Very coachable, a leader, a glue kid. Will run through a wall for you.  Here is some real advice, if you are high level D2 TRYING TO WIN A NATIONAL TITLE. You don't want transfers, bad students and are interested in a 4 year kid….offer her now. Big upside! Played a big role on SJV's TOC championship team, SJV finished ranked 8th USA TODAY Super 25!
 2018- #20 Tanke, Kerry- Manalapan 6'0″- Forward
Raw, strong, good rebounding instincts, can defend and can run the floor. Excellent ball handler for her size. This is a possible D1 PLAYER who when she attended NBS, did not only hold her own against high major post players…but at times shinned. The upside here is scary, college ready body and great kid that will give you her all… BE SMART COACHES…THIS IS A SLEEPER.  Very competitive. 
2017- #34 Aleah Bass- South River  6'1″-Center 
ANOTHER PLAYER COACH CHAMBER BELIEVES HAS A BIG FUTURE.
MY CHAMBERS JERSEY SHORE ELITE THOUGHTS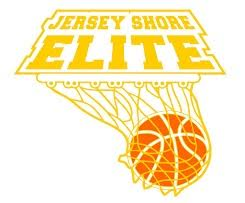 There is also a freshman team that Coach Chambers coaches as well. That team is loaded as well. The thing you must remember about Chambers coached teams is this. They get better as the AAU SEASON gets longer. This is a group without a superstar player. But they have tons of talent. Scanlan and Hyduke will no question drive coaches to games. But what is special about this group is this. They have underrated post players with a real chance to be D1 PLAYERS. They also have  mega underrated guards that have not be given exposure. These are guards who would have started on most high school teams. The BLACK team is a must see group and not paying attention to that group is a major mistake. Beth Chambers is a master teacher, her teams do not play typical AAU BASKTBALL. They will play defense and share the ball. They also will make being the best teammate and player a high priorty like all her teams. It's what separates her from everyone else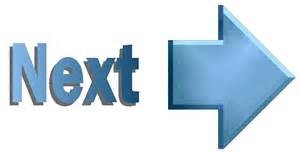 UP NEXT– CENTRAL JERSEY CARDINALS…ST. ROSE HIGH SCHOOL  AAU TEAM