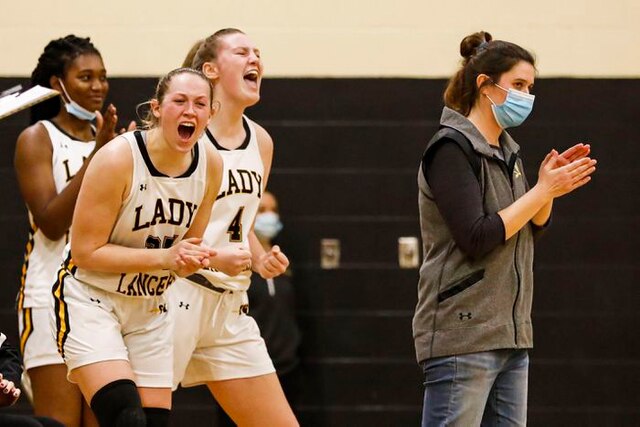 The list of great guards that have faced SJV over the years is too long to list. Yesterday two more great guards found out what so many before them already know. Getting you numbers vs SJV is like wishing on a star. The best defensive backcourt in New Jersey EMMA BRUEN and ASHLEY O'CONNOR added two future stars to there collection of guards thrown into that dark place with no doors or windows to Escape known as SJV .. and for this reason SJV knocked off #3 SADDLE RIVER DAY.
Saddle River Day is a powerhouse in North Jersey. But the Shore Conference is not North Jersey. The Shore Conference is were the giants of girls basketball live. SADDLE RIVER DAY knows this better than anyone, as the Shore has not been kind to them over the years. Last year Saddle River Day played Holmdel. They took a break from playing the Shore elite. They finally got a win and gained some confidence vs Shore teams. This year many believed this was the year, Saddle Day beats a Top Shore team. They added Paulina Paris who was hoping to show Shore fans what they've been missing. She was sick as a dog and toughed it out, the last time she played a Shore team and struggled. Saddle River Day already had Saniah Caldwell considered one of the best guards in all of New Jersey. But Saniah already knew all about the unkind ways SJV treats great guards. She had a front row seat when Michelle Sidor considered the best guard in SRD history …got that bad treatment from SJV, that so many others over the years has received.. But this year was supposed to be different. Both talented guards came in averaging over 30 points a game. That is until yesterday when they ran into EMMA BRUEN AND ASHLEY O'CONNER.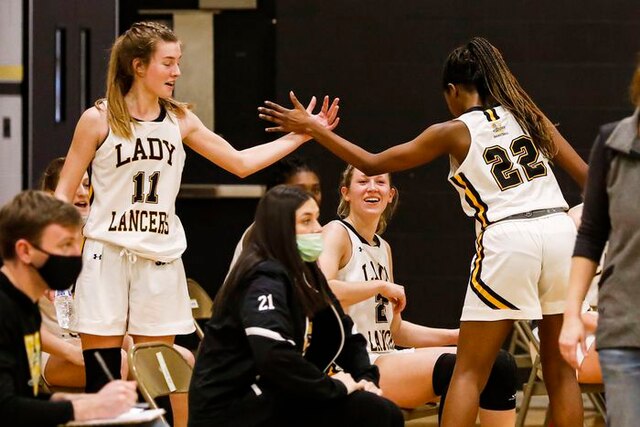 SJV is different that most places. You play your role and you win Chips. Megan Cahalan who is off to Holy Cross in two years, played her role to a "T". She rebounded, cleaned up any defensive mistakes and made elite passes out of the post. Yesterday she was sensational from start to finish. Katie Hill is the leader of the team. She always seems to play her best in the biggest games. Her role is to get real buckets in real games. Yesterday was a real game and Katie Hill was the real deal with 23 points to lead all scorers. Madison St Rose was the Player Of The Year last year. Yesterday she showed everyone why. It was she that turned the tide on SDR to end the first half and then closed the door on them in the 4th quarter. The SJV bench usually wears teams down. So that in the middle of the 3rd quarter, the starters return to send tired opponents on there merry way. Yesterday SRD survived a little longer than most. They stuck around until the 4th quarter before the SJV bench finally took there legs. Everyone played there role yesterday for the Lancers and Coach Karpell added another win over a Top 5 team to her collection. She played her role as well… as the BEST GAME PLANNER IN THE STATE BY A MILE.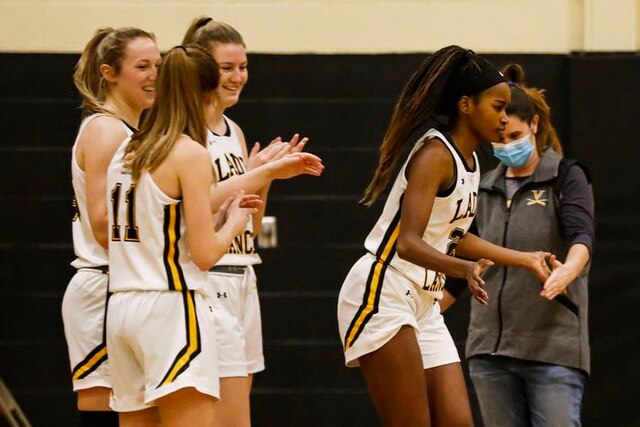 In the first half Emma Bruen and Ashley O'Connor threw Paulia Paris and Saniah Caldwell into the witness protection program. You would think that would mean it's a wrap for SRD. But somebody forgot to tell Dakota Corey who was sensational for SRD all afternoon. She keep SRD in the game in the first half with her stellar shooting and all around smart play as SJV led by one at half. But Shore fans have seen this picture too often. They know SJV gets you in the middle of the 3rd. But Dakota Corey proved SDR is way more than a two girl team. She gave SRD REAL HOPE!!!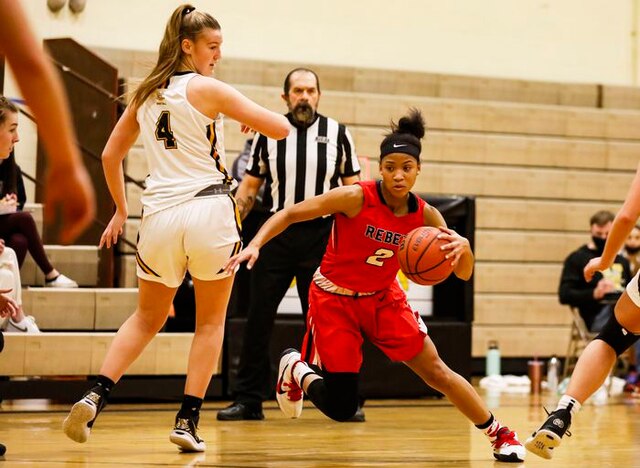 While Shore fans were expecting the finishing touches on SRD to take place in the 3rd quarter. Saniah Caldwell had different ideas especially when SJV went to its youthful bench. Caldwell started dancing and prancing and reminding folks… she is no ordinary player! She put SRD on her back and carried them. Then Paulina Paris made an appearance and joined the party. SRD started to look every bit like the #3 team the state of NEW JERSEY. When Saniah Caldwell got out and scored in transition. It gave SRD a 38-31 lead with 4 mins left in the third, there were dreams of a upset dancing in the heads of SDR and North Jersey fans. But just like clockwork the SJV's bench started to pay Dividends. Because it was then Coach Karpell turned the well rested Emma Bruen and Ashley O'Connor loose on the SRD guards once again. SJV came storming back to tie the game at 40 after an exciting quarter thanks to the antics of Saniah Caldwell and Paulina Paris.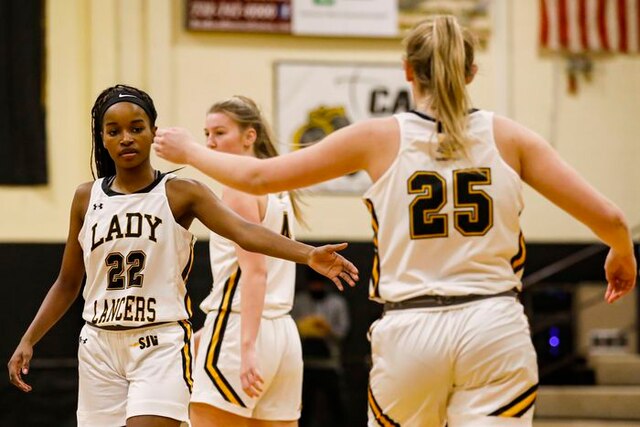 In the 4th quarter SJV left the scoring to their two superstars stars Katie Hill and Madison St.Rose as both players did what they always do… get there numbers in big but real games. They left the rebounding and lane defense to Megan Cahalan and she proved again why she is the best post player in the shore. Then it was Emma Bruen and Ashley O'Connor who sent the two SRD star guards home for a little nite.. nite nap. Holding the two stars to a combined 7 points in the 4th quarter. Proving once again they are the two best defenders in the state of New Jersey. AS SJV TURNED OUT THE LIGHTS on SRD with another double digit win over another ranked team…did you really expect anything different?