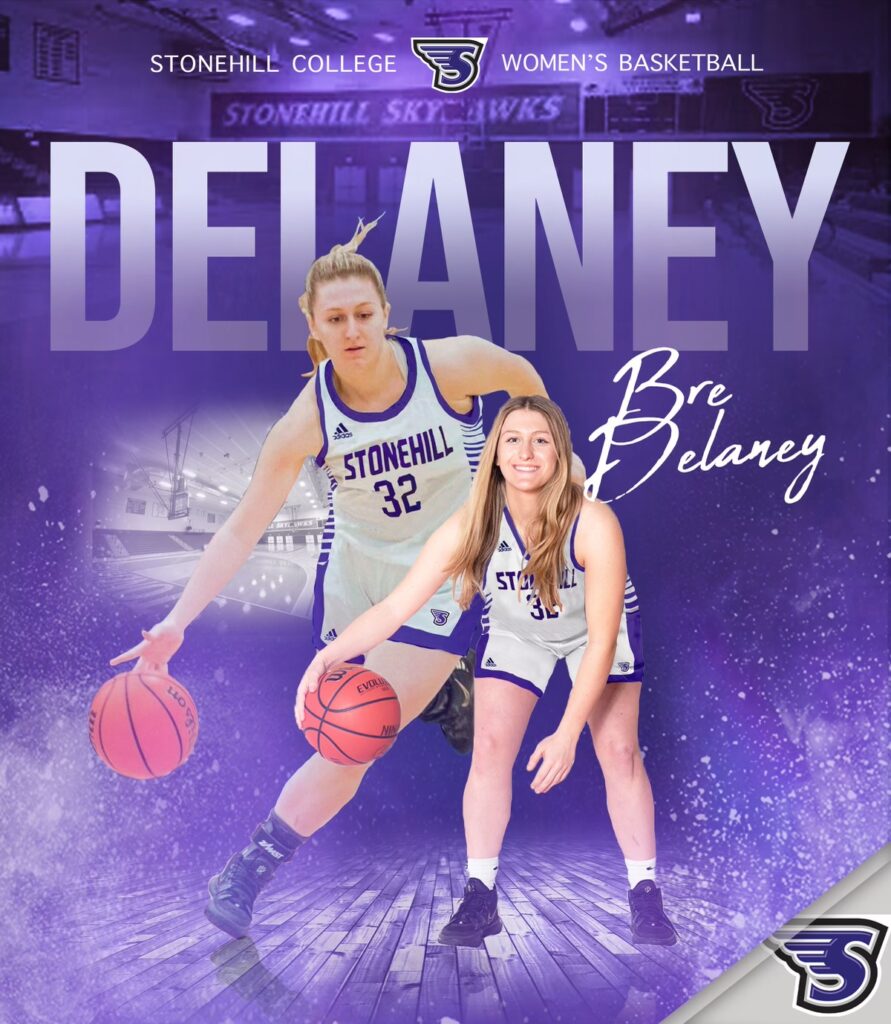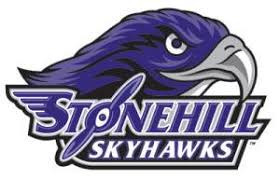 There is a story and lesson to be learned today. The story is about making dreams come true. The lesson is, don't believe everyone understands your journey and how important it is to you. The dream is the easy part. Living the dream; now that's the hard part. Learning the lesson is easy but doing the work? That's a whole different story. But Breana Kay Delaneys story has been different from the very beginning. That's why her verbal commitment to her favorite school of choice, should come as no surprise. That's because the SJV and SHORESHOTS guard, BREANA DELANEY gave DIVISION ONE STONEHILL COLLEGE A VERBAL COMMITMENT LAST NIGHT.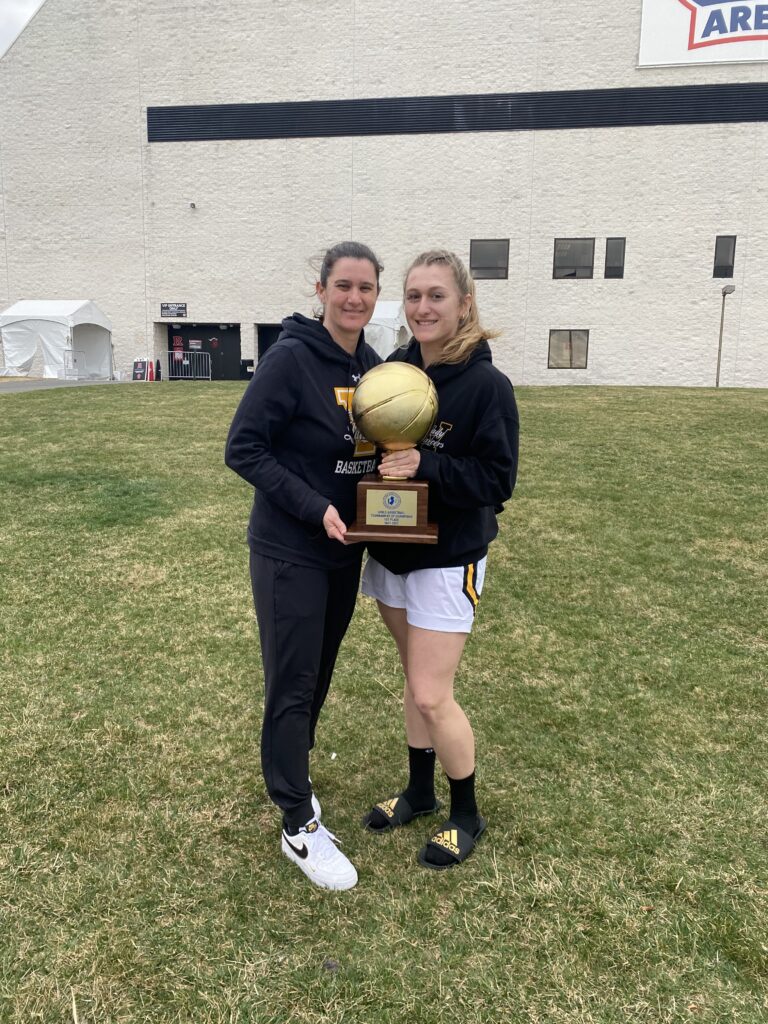 SJV is different than every school in the state of NJ and maybe the country. That's because they have set a standard of excellence that only they can understand. You see at SJV they play for chips. Everything else is just a appetizer. When a player attends SJV they know not everyone is getting a trophy. Not everyone is putting up stats and winning awards. Nobody gets over hyped and everything is real and drama free. What they do know is everyone is going to get better. It's the main reason Breana Kay Delaney, went to SJV. So she could play for Coach Dawn Karpell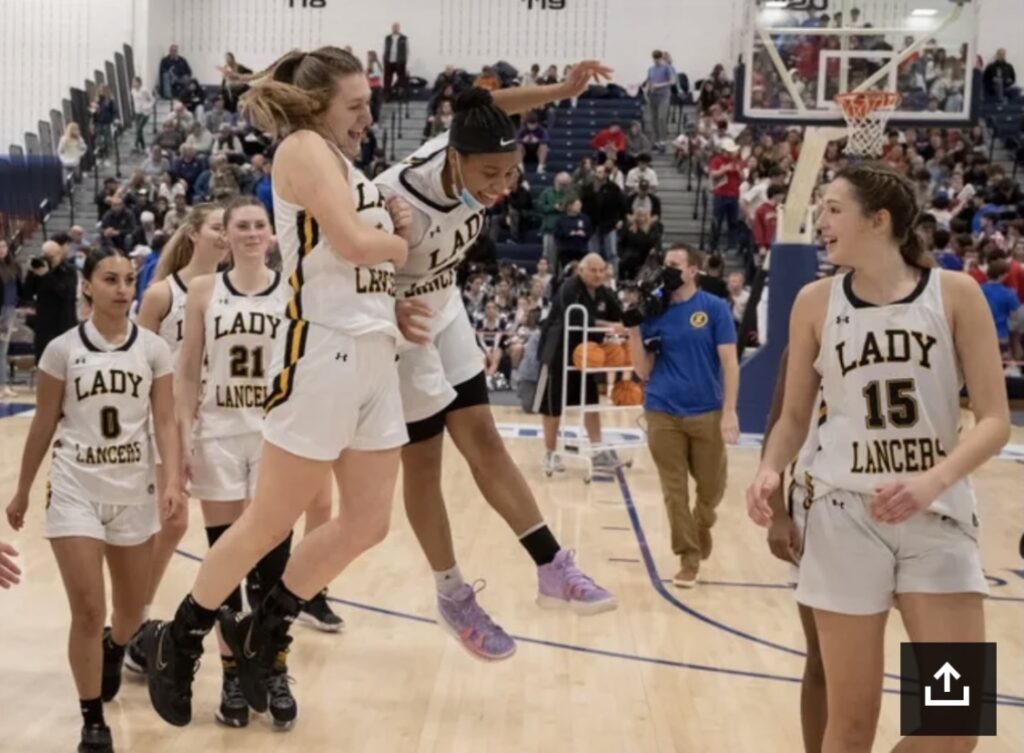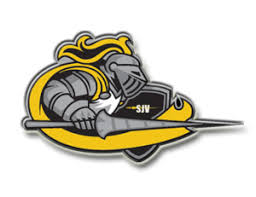 When a player attends SJV there not promised anything. There is no recruiting process that everyone talks about. You either want the smoke or don't. SJV presents a challenge only the special and over achieving kids are willing to accept. Its why when a kid attends SJV, you know they love competition and winning. You know they understand what the word teammate means. You know they will be prepared for college like no other players. IT IS WHY BRE DELANEY WENT TO SJV and while others ducked the smoke. It's also why Bre Delaney will be wearing a D1 uniform one day. She wanted to be one of best, so she attended the one school that presented her the greatest challenge, when everyone said she was making a mistake. Well today Bre Delaney is proving them all wrong once again. It's a lesson for all and that lesson is this… DON'T RUN FROM GREATNESS…. RUN TOWARDS IT💪🌈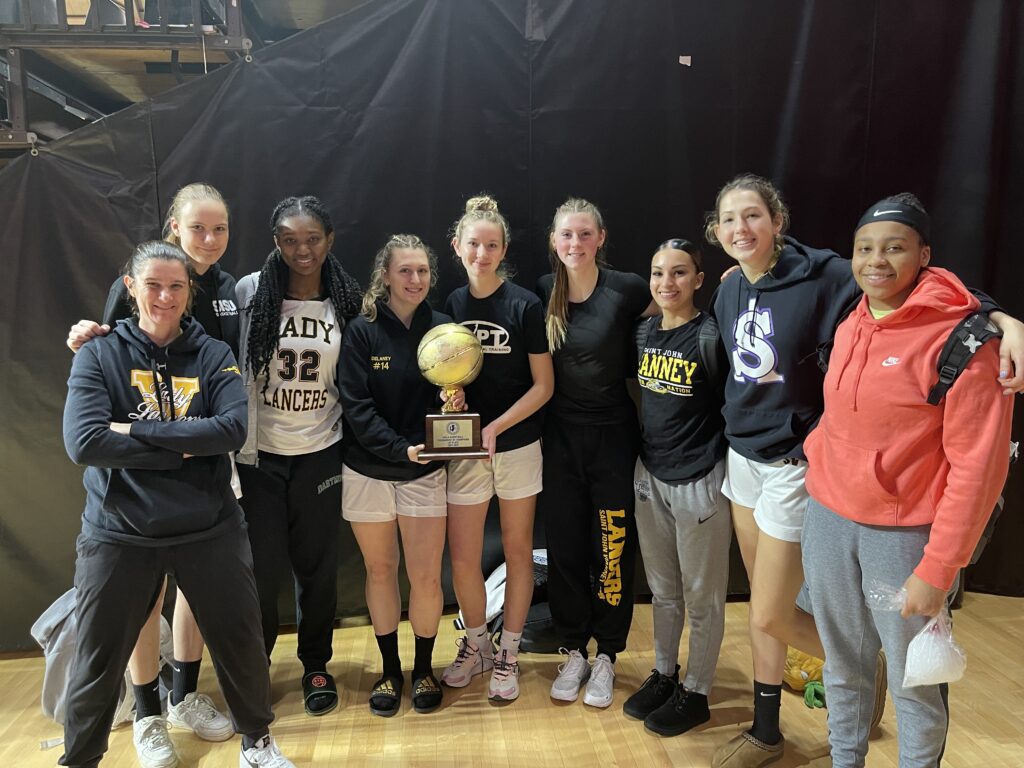 Everyone who plays a sport; dreams big. Everyone wants to make there dreams come true. They want to win Championships, play on legendary teams, get a scholarship to college. You know, do all the things BRE DELANEY has now done. It's human nature to want these things. What's not human nature is to make all the sacrifices needed to make these dreams come true. Like the overwhelming financial commitment. The travel and time spent in the gym. Navigating the political waters, knowing who and who not to trust and making the right decisions at the most important times. Bre Delaney and her family have been masterful every step of the way in all these areas. That's because they and BRE never allowed anything to trump development and hard-work. BRE DELANEY was smart to attend SJV and understand ROME was not built in a day. She went for substance over hype, development over stats, quality practices over bad competition and phony praise. She choose coaching and development. She was also smart enough to join forces with the SHORESHOTS AND TRACEY SABINO.
Other AAU organizations brag and post there kids offers on twitter. They want to showcase that one kid who is off to college for free. While many others on that same team, watch there dreams go up in smoke. AAU can be a cruel world. The SHORESHOTS U17 HGSL don't post offers on social media. They post commitments and rather than just one kid, all there kids go to school for free. All there kids get recruited. You know the old saying, "when your good you don't have to brag because everyone knows it" ..Well Tracey Sabino and her ShoreShots organization don't have to brag because they deliver for all there kids. There program gets more scholarships than every other program combined. These are facts not hype. Just like BREANA KAY DELANEY IS ALL GAME NOT HYPE…..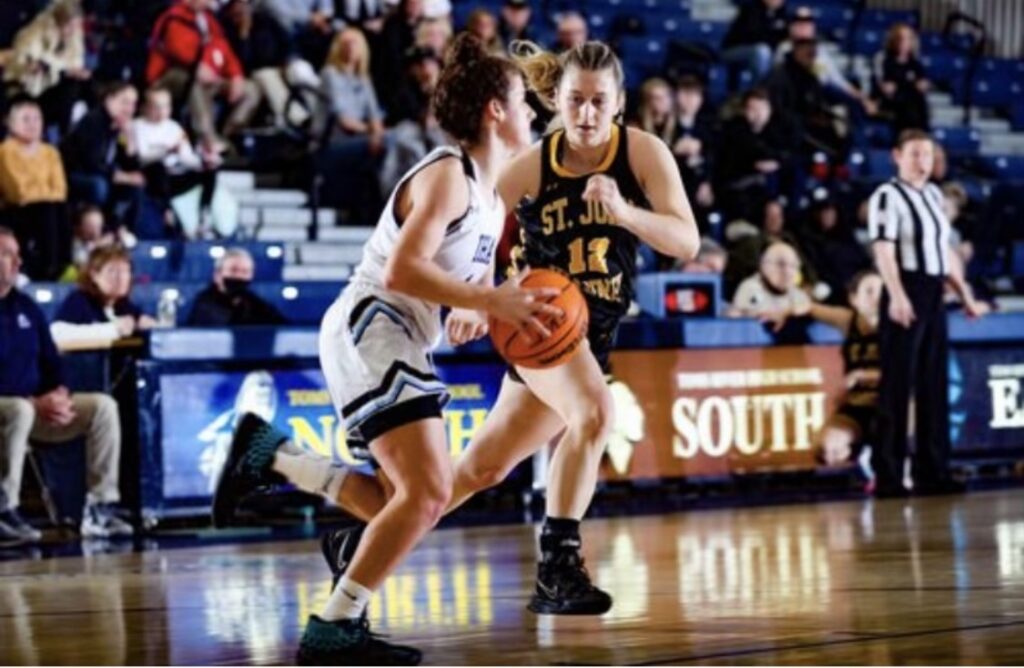 Bre Delaney started destroying the competition last season at SJV and hasn't stopped yet. It was the first time she started in games or played a major role for the #4 team in the country which hasn't lost a game in NJ in 4 years. So it was no surprise when at times Bre Delaney put the SHORESHOTS ON HER BACK thi summer. She displayed one of the sweetest most reliable jumpers in the state. She once again proved she was a pit-bully on defense and offense. She showed her elite guard rebounding and ball handling skills. Her competitive nature at times crushed opponents. But none of this would be possible if she didn't have a ferocious appetite for the game and hard work. Bre Delaney simply over the years has out worked those with bigger reputations and egos … it's why the ONE SCHOOL SHE WANTED TO ATTEND STONEHILL COLLEGE ; GOT HER COMMITMENT🙏💕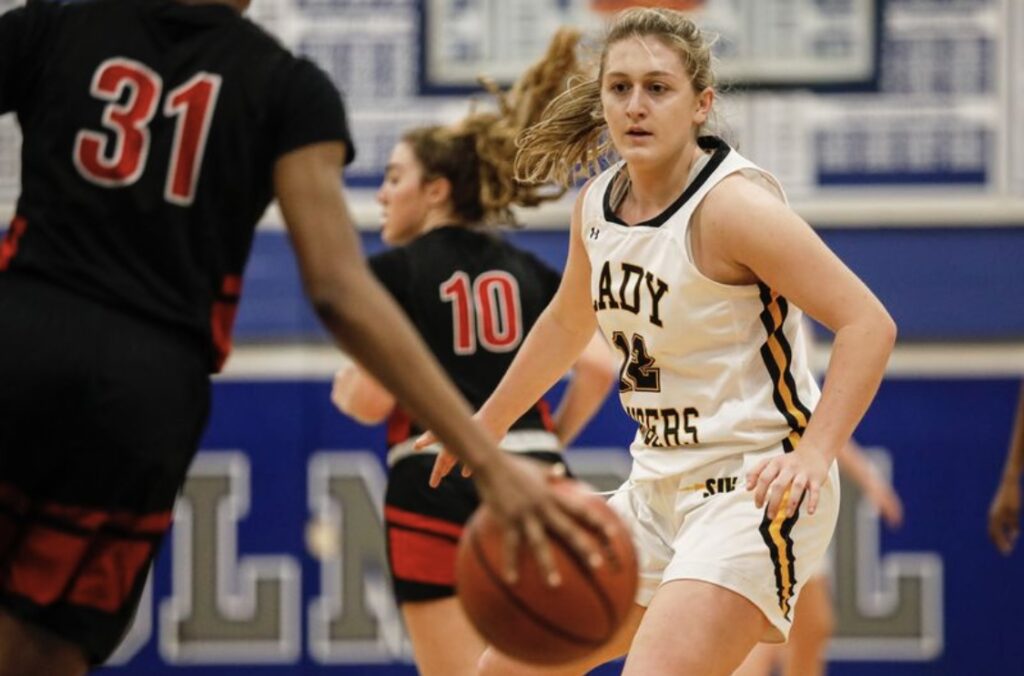 I tell kids you can't walk away when things don't go your way. When nobody knows your name, you can't run and hide; make them learn your name. Breana Kay Delaney has had many names over the years. 1st she was know as 7th grader… then she was know as 8th grader … then she was known as "B" and finally as BRI. When I started calling her by here name this year, "BREANA" she was shocked. She said to me "that's the first time you ever called me by my real name". That's because when you start doing the things on the court the way Breana Delaney is doing them these days , it's easy to remember your name.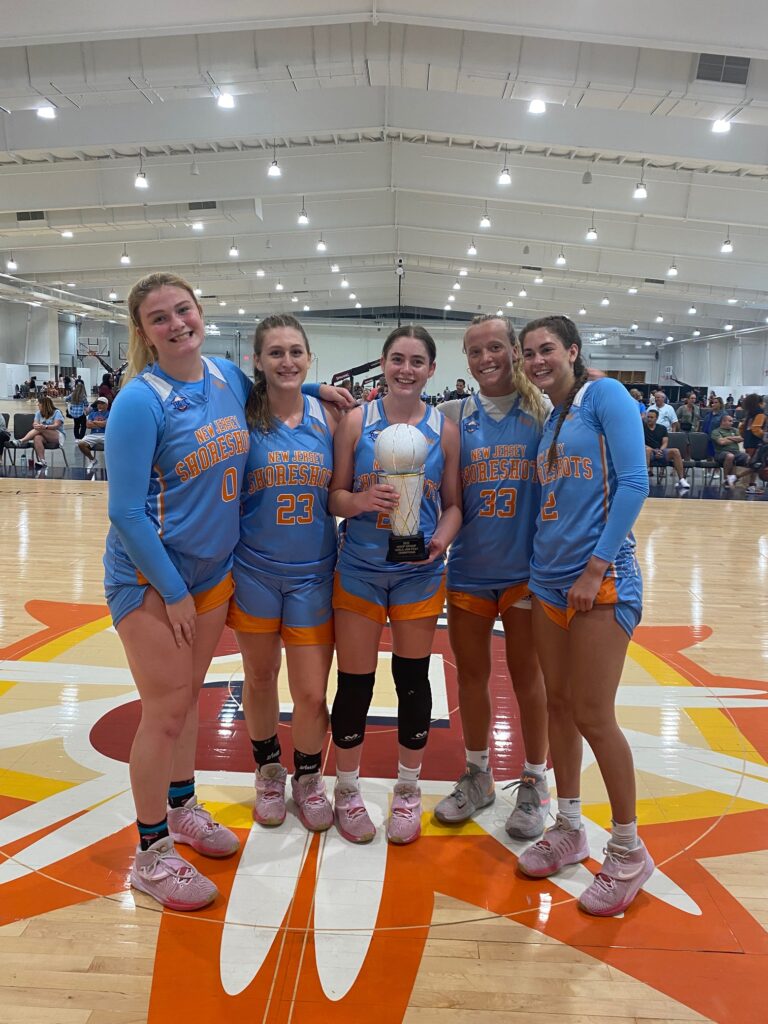 BRE DELANEY is a 4.0 honor student in AP classes. She once told me "am going to play D1 basketball but at a good school academically"… she also told ne after her visit to Stonehill "That's where I want to go to school" Yesterday that became a reality. Her parents Bill and Sue Delaney have opened every door for their daughter. They figured out how to pay for their daughter to attend SJV. While paying for their two sons off to college. Billy Delaney (Central Connecticut State University and Bryden Delaney (University of Rhode Island). The parents too have been excuse free. They have done all a parent can do for a child. They trusted Coach Karpell guidance, when she saw little time as a freshman. They believed and trusted in Tracey Sabino and the Shoreshots organization, when others questioned her move to play for a 2nd tier AAU team. Bill and Sue allowed there daughter to grow as a student, athlete and as a young lady and "B" has rewarded them for their trust in her💕… the result has led us to where we are today…