This blog today is for college coaches. This blog today is about what happens when a young lady is giving a chance to shine. This blog is about what happens when a kid gains confidence. College coaches, this is a blog you better play to real close attention. This is a story about what can happen, when a kid see's the light…ARIANA DALIA LIGHT IS SHINNING BIG TIME THESE DAYS.
I have been watching and following Shore girls basketball for over 15 years. I have seen players with no reputations get over looked and move to great college careers at the D1 level. I have seen kids who are over and under-rated come and go though the years. But I have never seen what has taken place with Ariana Dalia. This is a story that in all my years has never taken place. Why is this such an amazing story? Because I have never in all my years seen a player take such a big jump. We are talking about a young lady who was not given a chance to preform and for the most part had been a ghost at St. Rose. This young lady had every reason to pack it in and move on to other things. This is a kid who had no reason to believe she would ever be given a chance to show, what she could be. She is a kid, who had no right to be so confident and playing with such passion these days. Ariana Dalia could be the best story to come out of the Shore Conference in all my years.
This spring Ariana Dalia, was worried about her college future. She had barley hit the floor for high school team in three years. Her high school coach wanted her to play with her high school AAU team. Meaning another summer of sitting on the bench. But Ariana Dalia, did something that is rare today. She stood up to her high school coach. She told him she would not play for the St. Rose High School AAU team. She knew that this was risky, she knew that it could mean that her senior of high school could be very tough with such a decision. Ariana Dalia, took a leap of faith, she hoped that maybe a D3 school would notice her. All she hoped for was a chance to play at some level of college basketball. She made a stand and BET ON HERSELF…
Ariana Dalia, joined the Jersey Shore Elite program and decided to play for Mary Beth Chambers. It was a move that has changed her life not just basketball wise, but off the court as well. Mary Beth Chambers, gave her the one thing all kids need…hope. First she showed confidence and proved she believed in Ariana. They she gave her a real chance to play. Then finally Mary Beth Chambers gave her the most important thing you can give a kid…TRUST. All this added up to a player doing the possible, moving for D3 status to D1 status in months.
I have never seen a player going into their senior year move their so much status in a summer. But this is exactly what has happen with Miss Dalia. This summer, she blew up during the AAU season. All the best D3 teams started recruiting her. They were begging for her services and tried to get a commitment from her. She started taking visits to these Top D3 programs. But something strange started to happen, first I saw her play in a AAU game and thought she was the best player on the court. But I didn't believe my eyes, I thought it was just a lucky day. But then I saw her destroy a group of D1 players in a game. I felt that she would a D3 superstar. But when I saw her this fall, I started to believe my eyes. Then I heard about her blowing up in No Boys Allowed with her St. Rose high school team. She had 20 points one night and a person I have great respect for said these words " Ariana, is a player and has been one of the best players at NBS"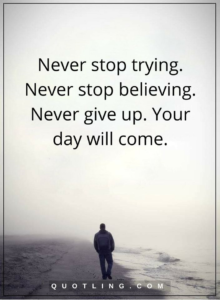 I had to see Ariana against top competition. So I asked her to attend NBS this fall. She had been to NBS in the past. But she had not made her mark. She lacked confidence and seemed unhappy. But when she showed up at NBS this fall my jaw dropped. I simply could not believe a player could have this transformation so quickly. She was lighting quick off the dribble, she was physical and banged out jumpers. She posted smaller guards and went played with a energy level that was jaw dropping…while smiling all the way.
Last week, I wanted to put Ariana to the test. So I matched her up with a future A-10 player. A player who is one of the best players at NBS and Ariana not only held her ground. But looked every bit the player she is today. After the NBS session I called her new high school coach Mary Beth Chambers. I told Coach Chambers, I believe ARIANA DALIA  is a great player. Her response didn't surprise me. She said "Tiny I think she is a Impact player". This was more proof of what happens when you can stand tall when everything is against you.
So here is a message to College coaches, this is the biggest sleeper in shore history. I have never seen a kid develop like this young lady. She is the  role model for  the forgotten. This is a young lady that is going to make a some coach  look very smart. Not because she is a great player these days, but rather because she has had to overcome so much to get where she is today….COLLEGE COACHES THIS IS A MESSAGE FROM ME TO YOU….

ARIANA DALIA IS THE BEST KEEP SECERT IN THE HISTORY OF THE SHORE CONFERENCE

UPDATE…NBS PRE SEASON PREP STARTS THIS WEEKEND….SPOTS ARE STILL AVAILABLE HAS OF TODAY..10/17/17