The hottest team in New Jersey will meet the best team in New Jersey tonight at 6.30 pm… Coach Dawn Karpell and her St. John Vianney Lancers will take on George Sourlis's Rumson Bulldogs on the road. Both these teams have a lot in common going into tonight battle.
We have yet to see SJV'S  "A"  team this season…congrats to RFH they will be the first team to see it.  Dawn Karpell has written the blue print on how to survive with injuries and win games. This year she lost both Kelly Campbell a pre-season player of the year candidate and Kelly Crouch the D1 bound guard. Both were seniors and expected to have monster seasons. Campbell has been back for 2 weeks and starting to show signs of her old self. Kelly Crouch will be back tonight and that means Kimi Evans and all the great SJV shooters will have smiles on their faces. Kellyville is open for business the first time this season and most who visit Kellyville, have found it not to be a fun place…by the way SJV without the two…still#1 in the state and nationally ranked.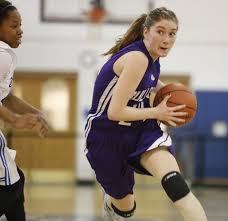 Lesko is back
Rumson played the first 8 games of the season with one hand behind there back. There front line of Stephanie Lesko and Hannah Scanlan both suffered from Mono to start the season. Lesko was told flat out not to play and missed the first match-up. When Coach Sourlis finally had both they were limited to 2 minutes at a time. While everyone was asking why they were not playing together. Sourlis took the heat and the players health was more important to Sourlis than wins(major props to Coach Sourlis). But in the past 2 weeks both have been cleared to play full time. Lesko was brilliant against #9 Saddle Day with 18 points and backed it up with another stella performance against Manasquan. Hannah Scanlan VOTED PLAYER OF THE WEEK is playing as well as any front court player in the state these days.
Sara Karpell was big in game 1
When star players get injured there are always those who step up. Julia Ramos in game one against RFH did just that and became a star. Sara Karpell who thought this was going to be a learning season; had to learn on the job this year. Sara Karpell was huge  in game one and scored maybe the biggest bucket of the night…an old fashion and one to break RFH's will in the 2nd half. Both these players now give Coach Karpell more depth on the bench and players who have no fear. These two were the main reason SJV was able to cruise to an comfortable 13 point win in game one.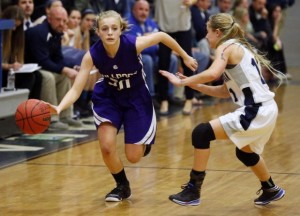 Hyduke is moving into Superstar Status
SJV is not the only team that has had players stepping up. Because Rumson's Syd Sabino stepped all the way up last Friday against Manasquan and showed why Wagner College is very happy to have her name on a letter of intent. Sabino has done more than shoot the ball lately. In game one against SJV she dropped 3 three's and now she has added the little things, like defense and hustle plays. But perhaps no player has stepped up like Tori Hyduke, who right now is on a major roll. Hyduke has put together monster games on back to back weekends against top ranked teams. She has become a water bug on defense, she is finding shooters and scoring. She is what you call a compete guard.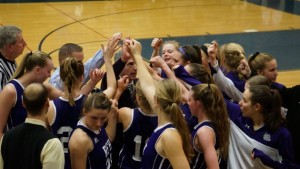 These two teams have much in common in how they got here tonight. SJV plays anyone, any place, anywhere and any time. Well guess what? RFH took a page out the Dawn Karpell play book and did exactly the same. They will have played 10 teams in the top 15 and they still have Notre Dame and RBC left. These two teams don't duck anyone, they talk the talk and walk the walk. Both teams have a energy player off the bench, last years starter Courtney Dobrzynski will bring toughness and smart play. Maggie McGuire will bring more energy  to the floor than any other player in the game. If either team needs an emotional lift than can find it.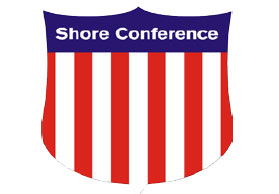 Coach Karpell will play 9 people over the first 3 quarters tonight. George Sourlis will play 9 players over the first 3 quarters tonight. Then both will settle into a shorter rotation or their winning lineup in the 4th. Both these winning lineups have changed depending on the circumstances. But there is one thing that is very clear and won't change. Tina "the heart breaker" LeBron will be on the floor and Nicole Morris will be on the floor. Tina LeBron is the best closer in the state of New Jersey and lets not even discuss this. If this game comes down to one shot, RFH better pray Tina LeBron is not taking that shot. LeBron lives for the big moment. Nicole Morris is the "Grim Reaper" and the reason RFH is the hottest team in the shore. Morris has locked down every great guard in her path. But more importantly she has stayed out of foul trouble and that is big, because when Morris is on the floor RFH does not turn the ball over.
The benches could be the story of the night. Katie Foos is a major offensive weapon that Coach Sourlis has turned loose at times this season.. In game one against SJV she went on a rampage against SJV with 12 points on 4 three's. Christina Antonakakis will be ready when called upon and proved that against Manasquan last week. Remember Julia Ramos will be coming off the bench tonight, also remember this…Ramos (9), Vanessa Pinho (5) and Sara Karpell (10) all combined for 24 points of SJV's 56 and they did it all in the meat of the game. By the way Zoe Pero does not start for SJV and comes off the bench!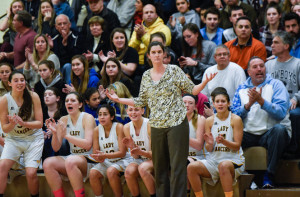 The Coaches in this game will be huge. Coach Karpell has heard the whispers of not winning a SCT,w but she had won everything else. She has done one of her best jobs ever this year, because they have won close games without having the best talent night in and night out. Karpell has again proved she knows how to create roles for players better than anyone.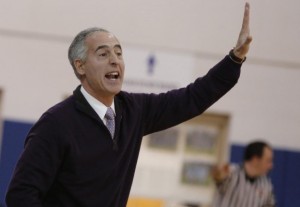 George Sourlis has had so much talent in recent years. It's been impossible for him to keep everyone happy. But this year he has been masterful, and he has had found that perfect touch in his rotations in recent weeks. He has created roles for each player depending on the circumstances. But the big part is this…HE HAS CONVINCED HIS TEAM TO WORRY MORE ABOUT WINNING THAN PLAYING TIME!
The most dominant player tonight Kimi Evans
You can sit around all day over thinking it today… But in the end this game comes down to one thing…THE FRONT COURT. Hannah Scanlan right now is playing better than any post player on two legs. But DON'T GET IT TWISTED for one second… the most dominant  player and feared player on the court tonight will be Kimi Evans.  Everything tonight for both teams will start and end with her. If she has a Kimi Evans type night, it's good night Gracie.  Gigi Caponegro will again give up her game and make personal sacrifices  to make her team better and remember this …she presents a serious match-up issue for RFH, when Scanlan is guarding Evans. The most important battle of the night could come down to Zoe Pero who has been lights out all year. She is averaging 10 points and 7 rebounds a game off the bench. The St. Peters bound forward is also a defensive master, as it was she, that cooled down both Sabino and Foos in the first match-up when the two got rolling. Megan Volker has gotten better and better as the season has moved on and she is finishing at the rim…a big plus for RFH. Lesko has been coming off the bench since returning, but make no mistake Coach Sourlis will be calling Lesko's number very early in tonight's game.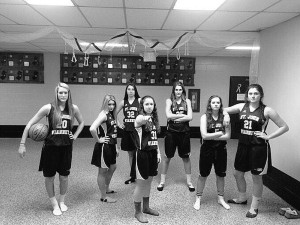 THEY WANT TO BE KNOWN AS ONE OF BEST EVER
It's going to be a fun night. RFH has been a defensive juggernaut in recent weeks.  But you be wise to keep this mind. SJV is on a mission like no other team. When they lost player after the player. They had a next girl up attitude and as a group they are not willing to make excuses. They refuse to lose and more importantly they play for the name on the front of the Jersey.  They don't care who gets credit or the star of the game is, as long as they win. SJV is chasing history folks, as they hope to be remembered as one of the best teams in Shore History, they always find a way to win and my guess, tonight will be no different….SJV ENDS RFH'S 8 GAME WINNING STREAK AND TAKES ANOTHER STEP AT BEING THE #1 SEED IN THE SCT!