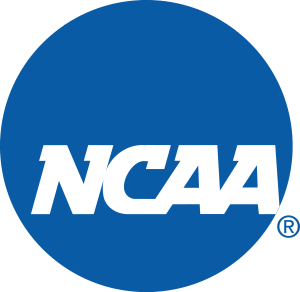 This week a number of Shore players will be playing in the NCAA tournament. Five were after thoughts though most of the years in high school. They were talented and gifted players who were over shadowed most of their careers. They all will play on the biggest stages of their life this week.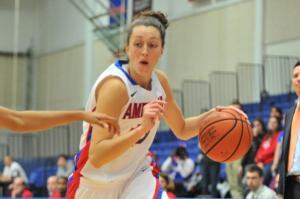 Aaron Zimmerman was never considered a star in high school. She did all the dirty work for her teammates in high school. She played the defense, she rebounded, she set monster picks and off course was a great passer. SJV never ran plays for her, she got her offense the old fashion way…though effort.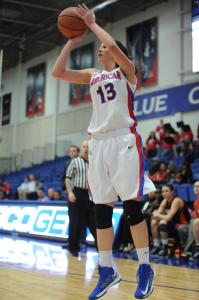 When it came time to pick a college. Aaron Zimmerman had some tough decisions to make. She had narrowed her choices down to two schools. It am sure caused her some sleepless nights. But in the end she choose American University. She was the last of 4 senior players to sign that season with a D1 school. She is also the last player on that team still playing in the NCAA tournament. She may have been the least respected out of the group in terms of college projection. But Aaron Zimmerman is the one who scored 1000 points and was All Patriot for 2 years. She has been pillar of strength in her 4 years and this week she will try to extend the one of the best careers of a unknown star ever….Aaron Zimmerman proved that its not reputation that counts but your game. She was never first team all shore, never MVP or even the most recruited. What she was is a player who got better at the next level….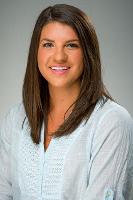 My man and good friend Mountain MacGillivray at Quinnipiac may have pulled off the biggest heist in Shore Conference history 4 years ago. I remember when he received a verbal commitment from Samantha Guastella of Red Bank. He told me that of all the stud post players in the Shore that year, Samantha Guastella would be the best. This is a year that saw 5 Shore post players sign at BCS schools. He told me that of all the post players in the shore she had the best work ethic…he was right. Quinnipiac has been to post season and has either won or played in its conference championship every year, she has been at Quinnipiac. Samantha Guastella has had the career of careers the past 4 years.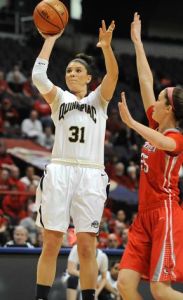 When Sam Gustealla played at RBC nobody thought she would be the best player in her class at the next level. Nobody thought she be a superstar in college. Nobody thought she be one of the best 3/4 players on the east coast…read about her career because it's really one of the best careers a shore player has had http://quinnipiacbobcats.com/sports/wbkb/coaches/fabbri_tricia00
Quinnipiac, has become a mid major power on the D1 level. They can play with the best teams in the country. They have beaten big time programs and Gustella has proved she can play against the best players in the country. She never was considered a Top 5 player in the shore in high school. Many players had bigger reputations, but Sam Gustella had a big game. The NCAA is old news for her, she been there and done that. Now she is looking to win a game on in NCAA tourney before here career ends and she moves on to professional ranks… She will be playing for pay real soon and the reason is because of a work ethic and a college assistant  coach with vision.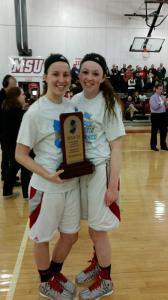 Katie Sire, Zoe Pero and Rachel Krauss of Montclair State University will play for the ultimate prize this weekend. They will be playing for the D3 National Championship. They have had the ride of rides. They have had to win their conference title and then win 4 games in the NCAA tournament to reach this point. They all were good players in High School, but never played on the big stage. There high school teams were good, but never top teams. They never played in games where the crowd is so loud their eyes rang. They never played in a game where every point and every possienion meant so much. They have never been part of a Team with an All American who can play anywhere in the country. They never had played in a game where the band could not find a place in the stand and had to seat in between the stands..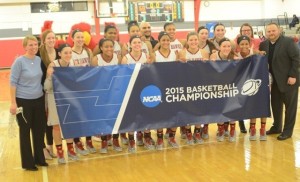 When people talk about college basketball they talk so often about D1 basketball. But at Montclair State University they don't care much about that. They are living a basketball fantasy these days. They are playing meaningful games in March. Montclair has given them something most D1 programs never experience a chance to win a National Title. Montclair will on ESPN and they will feel no different than U- Conn if they cut down the nets in Grand Rapids Michigan.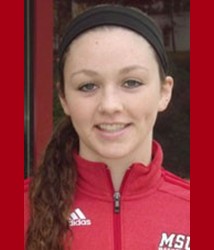 Katie Sire has started all year for Montclair and has not played like a freshman. She has been special and no doubt made a wise decision to attend Montclair. Last year Montclair lost in the final 8, this year she has helped them get over the top. When Katie Sire to attend Montclair State University, some thought she would be better suited for a D1 school, she has proved them all wrong. Because a lot of D1 kids from her class today would love to switch places…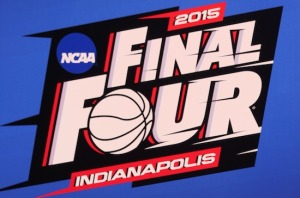 Zoe Curtis who attended RBR was a freshman last year and was part of the Montclair team that missed the final four by one game. It was painful and she didn't want to feel that feeling again. When Zoe Curtis decided to attend Montclair State University, unlike most kids, she understood that she was walking into a D1 program talent wise. But she wanted a school where and education matters. She has gotten all that in her two years. Now she will have a chance to get more that she ever thought was possible. Montclair will need her to be at her best this weekend.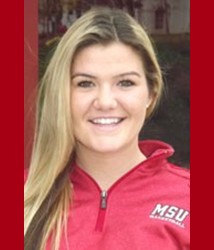 Rachel Krauss played with a superstar in high school AAU in Kelly Hughes and that had to be one heck of a ride. But the ride she is on now is about as good as it gets. She has been a very important part of the MSU machine. She comes off the bench and gives them toughness and scoring. She is all blood and guts, and has been waiting for this moment since last year. She too was part of that team that lost in the final 8 last year. Now Rachel Krauss is doing the stuff that dreams are made of this weekend. Montclair State University has made it possible for her to do what she couldn't do in high school win the biggest championship of all.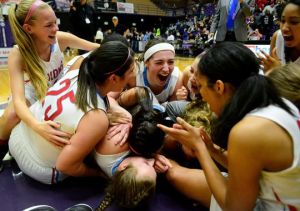 ALL 5 of these young ladies will join that select group of players who will get a NCAA ring or watch. They will truly reap the benefits of years of work. I played in a National Championship game, and coached in a NCAA game at every level. Im one of the few people who can say that. These young ladies are about to experience something that is amazing…Samantha Guastella and Arron Zimmerman will end their careers in the tournament…can it get any better for two kids who many didn't appreciate in high. Zoe Curtis, Rachel Krauss and Katie Sire all are doing something their family, friends and coaches am sure can't believe. None of them were household names in high school…but they will be household across the country in a few days… sometimes LIFE WORKS IT MAGIC SOMETIMES….AND IT WORKING OVERTIME RIGHT NOW!