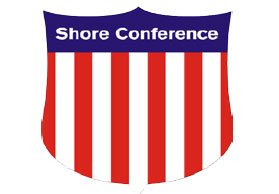 While everyone is excited about the Shore Conference showing in the TOC, there are two MAJOR events on tap next week. One is the Shore Senior All Star Game and the other is a state wide event the FIRST SPRING ACADEMIC / AVAILABLE SENIOR EVENT. Both are great events for fans and college colleges. Fans will see some talented players play for the last time and college coaches will see a worth of future and current talent.
So lets talk about the Senior All Star game first. College coaches you better pay close attention. This years event has 11 players who have signed with D1 schools in the event. Now why is that important, because evaluating players against other D1 players is the best way to measure a player and this year like no other year, there is a ton and I mean of ton of talent still on the board.
So here is what I know for a FACT, there are 7 unsigned players who are major impact players at the D2/D3 level in the SENIOR ALL STAR GAME. I will not mention there names for one reason. The D2/D3 schools who have been recruiting these kids all year, do not need to have there jobs made tougher. I will also say this, there are 3 unsigned D1 players…one who has already turned down a D1 offer playing in the event, that will be starters at almost any mid major D1 as sophomores… Again College coaches do I need to remind you of my track record! Now D2/3 high level or programs trying to step up. You have a chance on March 25th to change your programs talent level in one night. Because I have never written about the Shore Senior All Star game in the past, because we have never seen….7 …yes 7 available impact seniors still available. I'm talking players who could start right now the game for most D2/D3 high level teams. This is has never happen to the best of my knowledge. Coaches I will provide a cheat sheet in advance to ANY COACH ATTENDING the Senior All Star Game. They also will get a LIST top Juniors both in and out of the Shore area and a list of the top kids at NBS (these are kids from tri state area)…
SHORE SENIOR ALL STAR GAME
ROSTERS- http://shoresportsnetwork.com/girls-basketball-2015-senior-all-star-game-rosters/
WHERE: WALL HIGH SCHOOL
TIME: 6:00PM
WHO: BEST SENIORS IN SHORE CONFERENCE
ACADEMIC ELITE-
 KC Chambers(U-Penn) Ellen Dougherty (West Point)..two former Elite players
Now on March 27th we will have our first spring Academic Elite. This event is a must for almost every kid. There is nothing more important than establishing name recognition for a player. The academic will have D2/ D3 coaches on hand watching the players. Everyone will play on a main court. This event is right up the alley for players who may have gotten limited exposure during the season. But this event has two twist that it doesn't have in the summer. First D1 COACHES will watch the event live on streaming video…we have mastered this coaches so that it will be like watching a game on TV. The D1 coaches will have roster and numbers of players before the event starts. Next seniors who have not selected a college can attend Academic Elite providing they have qualified to play next season. The Academic Elite will fit the needs of both players and coaches…This event is for everyone who is a quality student who hopes to play D1, D2 or D3. This is a wonderful way for everyone to jump start the April recruiting period. I urge kids please don't hide or duck competition. The only way to get recruited is to play in front of coaches against good competition. The more coaches see you the better…There are still spots available! Lets hope we have created another great event for out kids.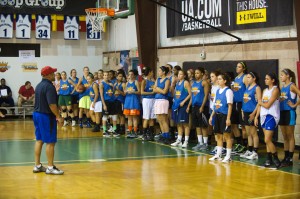 WHAT: SPRING ACADEMIC ELITE
WHEN: MARCH 27TH
TIME: 5.30PM
PLACE: HOOP GROUP-1930 heck avenue, Neptune
*this event limited to 80 players..
PARTIAL LIST OF d2/d3 COLLEGES ATTENDING (expecting 40+ schools)
* a full list will be released next week
*a list D1 schools requesting streaming video will be released MARCH 26TH
* D1 coaches you must request the FREE LINK to the streaming the day before the event…there is a replay bottom so you can watch as often as you like…NOBODY will be given the link after March 26th.
Gordon College
Montclair College
Felician College
NYU
College of Mt. St. Vincent
Wheaton College
Daniel Webster College
Connecticut College
Haverford College
Arcadia College
Fairleigh Dickinson University
Medaille College
Penn State Harrisburg
Colby College
Cedar Crest
Houghton College