---
---
Today you get the Regular  Season Final Top 10.  Once again with the exception of movement by a few teams. The Final 10, looks very much the Pre Season Top 10….not much changes. 
Here is a look at the predicted Pre Season Top 10 and Awards
( https://nothingbutskills.com/28769-2/)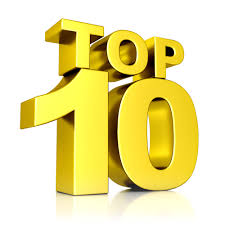 1. SJV– They walked though the Regular season
2. RBC – They blew just about everyone out they faced and may be the only challenge to SJV
3. ST. ROSE– Amazing Season  when you consider the schedule.  Politics stole the 3rd seed.
4. MANASQUAN– They had a up and down season but did more than enough to earn this spot
5. TRINITY HALL– Matt McCarthy is a coach of year Canididate and they have exceeded everyone's expectations
6.  RUMSON – They lack a quality  win but won most of the games they should have.
7. TRN– They are one of the biggest surprises of the year. MEGAN SIAS has been sensational 
8. OCEAN TWP– The four horse women came close to a magical  season
9. SHORE REG– They knocked off Ocean and was steady all year
10. Holmdel– They get this spot by default.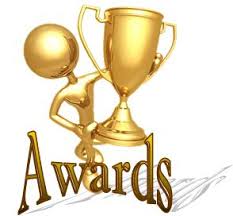 The season ending awards are tricky. Thsts because  rhe SCT carries real weight in making the final  ALL SHORE TEAMS. The hardest team to choose was ALL FRESHMAN. I believe there is a chance 3 difffrent names will be added to that team…
*I do not believe  in sharing the wealth. We have a number of media outlets and coaches with season ending awards, that will take care of kids who deserve to be honored
REGUGLAR SEASON AWARDS
POY- ZOE BROOKS– SJV
FOY– ADDY NYEMCHECK– RBC
COY-  DAWN KARPELL- SJV
DEFENSIVE  PLAYER OF THE YEAR- NINA EMANCE- TRINITY HALL
MOST IMPROVED  PLAYER – ELI CLARK
SEASON ENDING ALL SHORE
1ST TEAM
NINA EMNACE– TRINITY HALL – JR
DEYVN QUIGLEY– MANCHESTER- JR
MEGAN SIAS– TRN -JR
JANINE BACHMANN– SJV- SR
JULIA  KARPELL SJV – JR
*MAGGIE CAVANUGH– ST ROSE – SR
2nd Team
ASHLEY  SOFILKANICH– SJV- SR
TESSA CARMAN – RBC- SOPHOMORE
ROSIE SCOGNAMIGLIO– ST. ROSE -SR
BRI DELANNEY– SJV- SR
HOPE MASONIUS– MANASQUAN- SR
SEASON ENDING ALL FRESHMAN

  
TEAGAN DRENNAN– TRINITY  HALL
KATIE LIGGUO– RBC
JADA LYNCH– ST  ROSE
TESSA LIGGIO– RBC
LOLA GIORDANO– RBC
MADISON KOCIS– SJV
SEASON ENDING ALL
DEFENSIVE
BRI DELANNEY– SJV – SR
JANINE BACHMANN– SJV- SR
ZOE BROOKS– SJV – SR
CASSIDY KRUESI- ST. ROSE – JR
KAYDEN CLARK– OCEAN – JR
SEASON ENDING MOST IMPROVED  PLAYERS TEAM
HAYLEY  POSNER– RANNEY – SOPHOMORE
ALEENA DINKER– SJV- SOPHOMORE
CASSIDY KRUESI– ST ROSE- SOPHOMORE
ALLISON CANNON- HOLMDEL JR
ASHLEY SOFILKANICH– SJV- SR
IMPORTANT UPDATES
POINT GUARD SCHOOL STARTS TODAY 4PM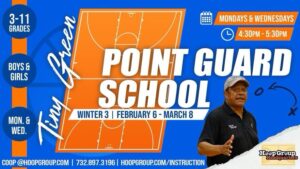 CORE SKILLS TUESDAY/ SAT
https://twitter.com/HoopGroupHQ/status/1620084621802352640?t=4oP1DNVAJwub8Au-TyAYTg&s=19