I wish there was rule that allowed Rutgers Prep to join the Shore Conference. Because watching them play this weekend was pure pleasure. The entire program is run from top to bottom with pure class. The coaches, players, the parents and the support staff are flat out beast.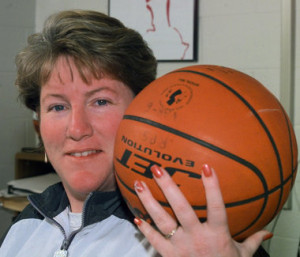 I wish that Rutgers Prep was in the Shore because I saw a coaching staff that was off the charts. I sat behind the Rutgers Prep bench and watched Coach Mary Klinger and her staff put on a show. There time outs were not full of motivational nonsense. It was coaching, things like what match ups were changing. Things were said like "we practice that everyday, do what we practice." Things were said like " Pressure the ball the way we told you" Things where said like this " everyone do your job the way we taught you and pay attention" Folks the Rutgers Prep staff coaches them up! and they did do it with passion and most importantly in nurturing way. Now I know why they are #2 in the state….BUT I WISH THEY WERE A SHORE TEAM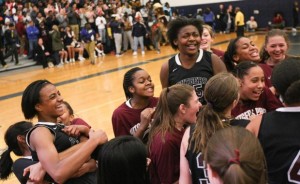 NO TEAM is a successful without talent and folks Rutgers Prep has a TON of it. I could be here talking all day about the talent on this roster. But the fact that I counted 7/8 D1 players has nothing to do why they were so impressive. People, college coaches listen to this. The Prep kids love coaching and want to be coached. How do I know this? The Rutgers staff challenged every kid that hit that floor and they responded. Not only that, each kid was involved in the game. It didn't matter if played one minute or 30; they were fully engaged. They also play hard and as RFH found out they can play shore basketball. They defend like fort knox folks…ALL OF THEM.  These are kids that would be household names in the shore. These are kids who are going to make college coaches very happy. These kids are winners folks. College coaches here is the best advice you are getting today. You better know the Prep entire roster, because these kids are going to be game changers at the next level. DON'T MAKE ME SAY I TOLD YOU SO. I  wish RUTGERS PREP  were in the Shore Conference!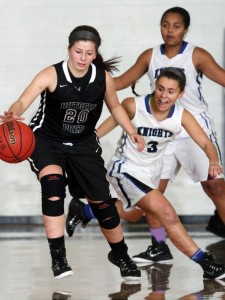 Don't make me say I told you so coaches….
Now understand what I am about to say…the parents of the Prep kids GET IT! How do I know this? Because I listen and people pay attention. There were times in this game I could not tell if Rutgers Prep was winning or losing. These parents root for their kids but they do it with class. They don't talk about the other teams players and there weakness. They don't coach from the stands. What they do is encourage, they say things like…stick together, you got this ladies, that's all right, make it up on defense. People if you want you kids to be around good people start with the Rutgers Prep family. I couldn't believe how respectful these people were ..ALL GAME! The parents all sat together and they were truly concerned with one thing…the kids having a great game …win or lose. I would pay to have the Prep parents become SHORE PARENTS….WONDER IF THAT'S WHY THERE KIDS ARE THE TOAST OF NEW JERSEY THESE DAYS?

RUTGERS PREP has something really special folks. It's not hype it real talent and a first class operation from A-Z. Coach Klinger is a special talent and her kids play basketball the right way. It's going to be hard for me to root against them..EVEN AGAINST SHORE TEAMS. They are so much fun to watch because they play for each other and they smile and work hard. Now who doesn't want to be part of that. My only wish is that they join the Shore Conference, but the problem is… THEY RATHER BEAT US THAN JOIN US….CAN'T BLAME THEM, there pretty darn good!