The Shore Conference kicks off tomorrow. There are going to be lots of stars on hand. But the Shore Conference Tournament always seems to have players who have breakout moments. This year they are many players that are candidates to be that player this year. Ashley Sofilkanich, won't be one of those players because right now she is playing as well as anyone. These days the question is will Ashley Sofilkanich be 1st Team All Shore. That because right now she is playing like one of the 5 best players in the Shore Conference. She is easily the best forward in the Shore these days. She has looked every bit like a Rock Star!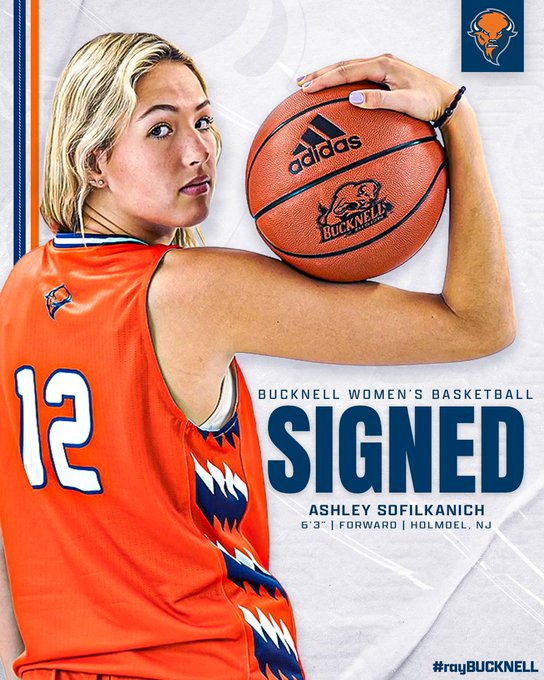 Trevor Woodruff, is the head Coach at Bucknell University. He is one of the real good guys in college basketball. I consider him a true friend. He is a guy that has worked his way up to the top of the coaching profession. When he signed Ashley Sofilkanich, he hoped she was getting a player that in time would be one of the better players in the Patriot League. Well these days Trevor Woodfuff must be smiling because even he could not have predicted the development of Ashley Sofilkanich this year. That's because Ashley has not just stepped up her game, she has been off the charts good. She has been one of the toughest matchups and best players in the Shore Conference recently. Ashley has spent 3 years being a role player for SJV. This year has stepped into a prime-time role and is playing her part in awarding winning fashion. She clearly is going to All Shore and if anyone is paying attention, she is in the All State, 1st Team All Shore Conversation. That's because the future Bucknell forward has become one of the toughest matchups in the state. She just may be the key to SJV running past the competition in the SCT this year.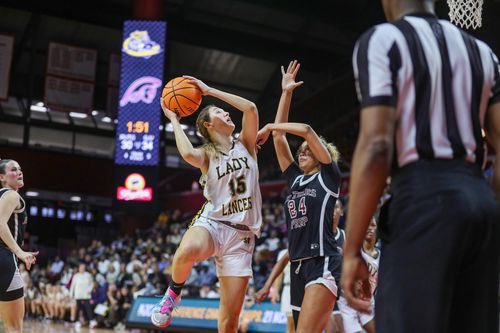 The say video don't lie, well either due to the stats against the best of the best. Ashley Sofilkanich right now is the truth in every way these days. She is not just rolling but she is making a serious statement to all.  She had 16 points and 6 rebounds against state #7 Ewing, she had 14 points and 6 rebounds vs Shore Top 10 seed Holmdel. Then 25 points and 8 rebounds against #18 Pope John and 21 points and 5 vs #6 Immaculate Heart. Folks those are all games in a row. Folks they don't call that getting it done. They call that showing out, Ashley has been showing out in a big way.  The last month Ashley Sofilkanich has been a headache to everyone she has played against. These days when opponents see Ashley, they know it going to be a bad day. She is not a just a box score junkie. Her dominance is not based on points and rebounds. She has not just been a shot blocking machine. She has completely closed the lane on opponents. She has single handily turned the lane into a "no scoring allowed" area.  Ashley's rotating in the lane has made points in the paint wishful thinking. That because her 6'3″ length and jumping ability is rare stuff at the high school level. Ashley Sofilkanch has put it all together this year. The footwork, quickness and competitive nature are just little side sweet treats, she brings to the table.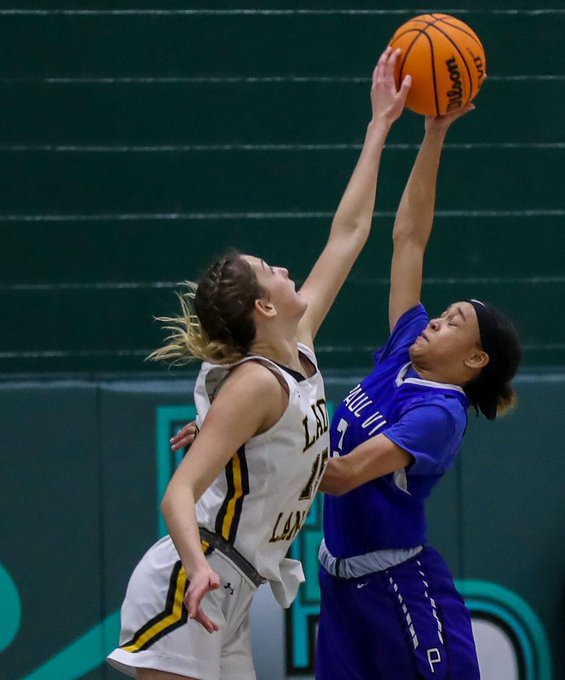 ASHLEY SOFILKANICH has clearly arrived and has gone from a role player to star player. She has become a player that everyone must game plan for these days. She has proved she is very capable of taking over games. She can take over games on the block or on the glass. She is a nightmare in the SJV presses and causes more deflections and steals perhaps than any big player in the state. She also is no longer a surprise or a player looking for a breakout game. That's because she now dominating games and it's expected and not a surprise. Nothing surprises me about anything Ashley Sofilkanck does these days. The only surprise I am waiting one is when she arrives on the Bucknell campus as a freshman and dominates at the next level!