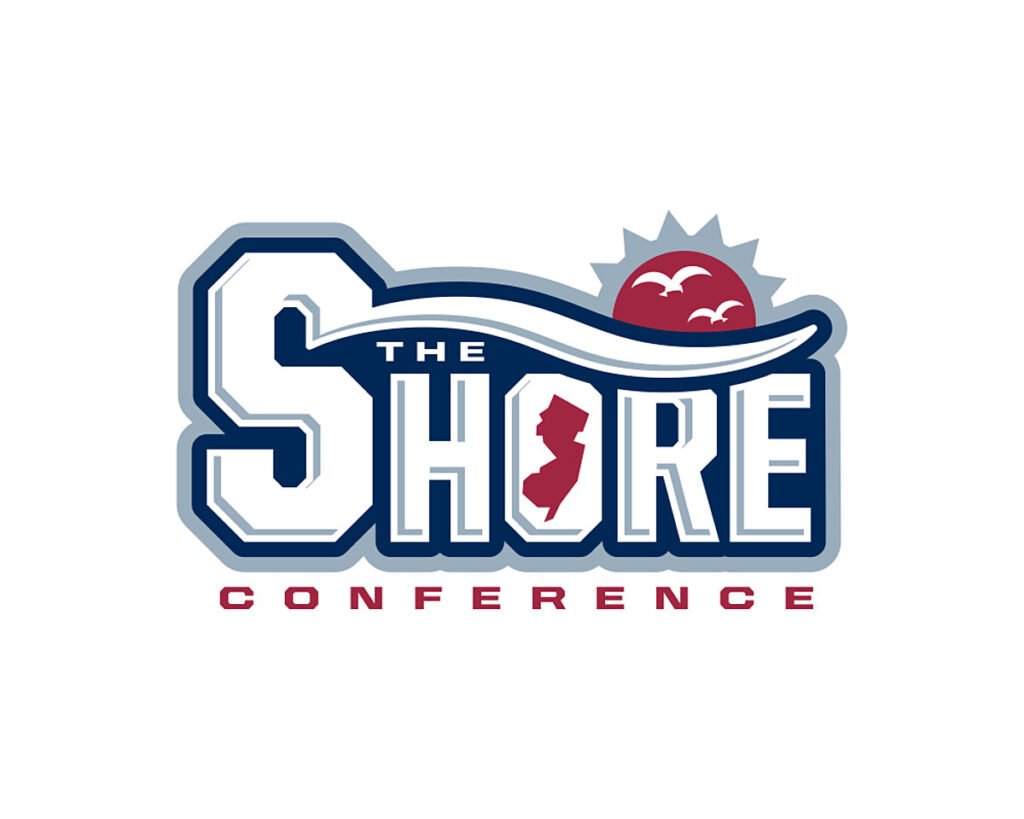 The pretenders are all gone in each POD. Tonight the SCT truly takes center stage. Each Pod will be left with two teams standing, playing for a SCT CHIP. A chance to go into history. All the talking is over. No more talking about who beat who in the summer. No more what if's … today much will settle on the court.
St. Rose has been performing magic tricks all year. On Tuesday they performed their best act of all. They ran all over Manchester without Mo Stapleton. It was a complete team victory as 5 players scored in double figures. Layla Laws was nothing short of spectacular. Maggie Cavanaugh showed she could add shooting to her insane passing skills. Cracklings Rosie is working on a ALL SHORE spot. Niaisya Ervin was just lights out, she could have been MVP of the night. Abby Antognoli continue her amazing senior year. But the key to this entire magic trick just may be COACH MARY BETH CHAMBERS. She was masterful in preparing her team. St Rose has a tall order ahead tonight in RBC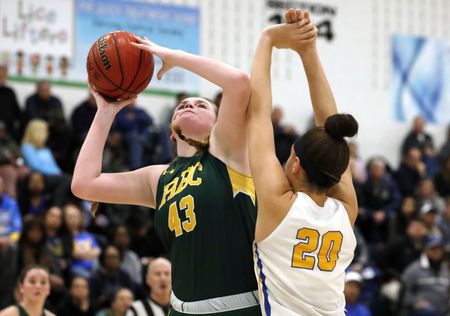 RBC is at full strength. We all got a glimpse of what we missed this year on Tuesday as JUSTINE PISSOTT was as good as it gets with 29 points on 13 shots(unofficial). Sophia Sabino once again was a walking dime. Antonia Panayides is shooting lights out these days. Lucy Alberici is doing all the dirty work. Ally Carman is still the toughest post matchup in the event. Casey Prior is the biggest offensive weapon in the event. Coach Montana is not afraid to use Molly Kelly and Emma Carman early in games. Tonight RBC will need to bring there "A" game for a third game in a row
Both teams have huge matchup decisions to make. St Rose must decide how to guard Ally Carman in the post. Do they front and get weak-side help? Remember Mo Stapleton is out. Do they play Carman straight up? Either way it's not going to be easy. RBC must decide whether to play their extended 2-3 bump defense or man to man. If they go man to man who guard 'sAbby Antognoli? If they play 2-3 who is running down all the loose balls? This decision could decide the entire night.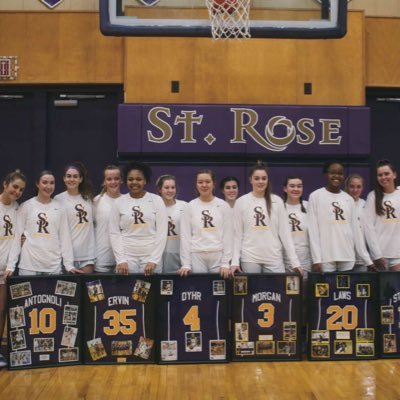 Early in the season Abby Antognoli was scoring the bulk of the teams points. That has not been the case recently. Because St Rose has shared the wealth. Niaisya Ervin is a nightmare match for all because of her ability to create outside the team offense. She also is notorious for getting opponents in foul trouble. Rose Scognamiglio is a deadly shooter who also gets to the lane for buckets. She also is a excellent rebounder. Maggie Cavanaugh was best known for flashy passes and getting out in transition. But she has flipped the switch in recent weeks and has become a legit scorer. Layla laws has been a layup machine. She has stayed away from the 3 ball and became just what D1 schools are looking for… a athletic, high energy defender and rebounder. She is a problem these days. This team has found it offensive legs and style. It's called CHEMISTRY.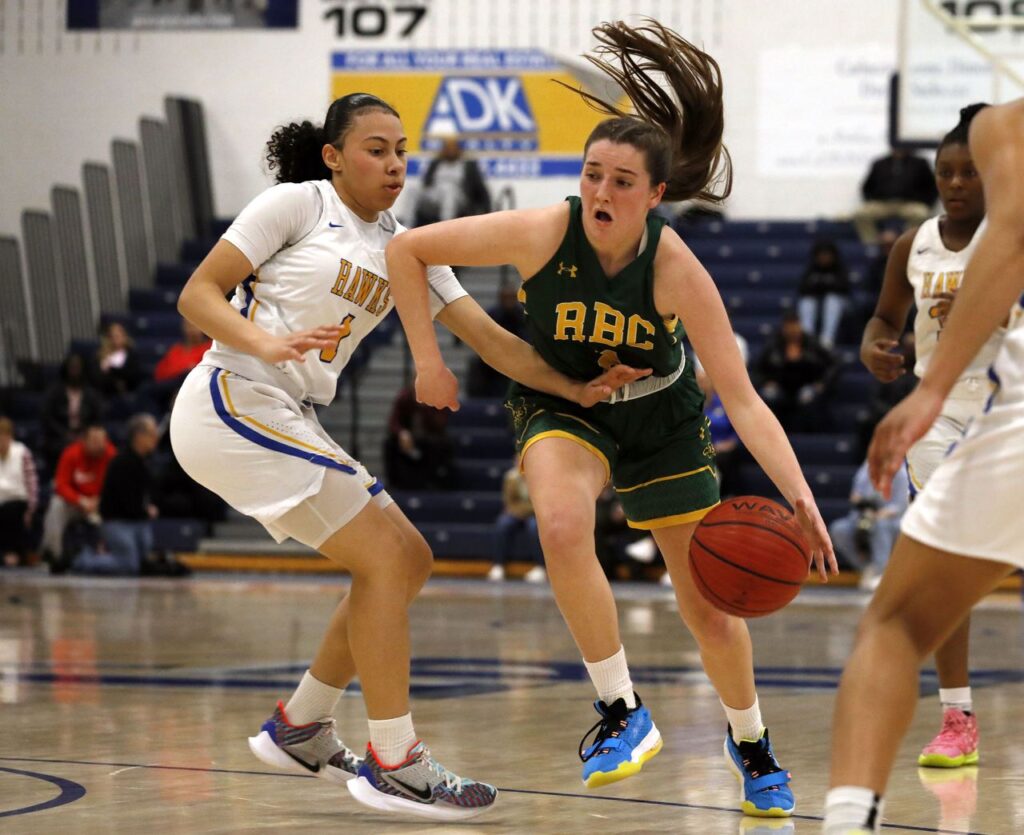 RBC did something few may have not noticed Tuesday. First they opened the game with a set play for Pissott. Then there 3 best offensive players took the games first six shots. Rare stuff for RBC who most nights share the shots wealth. Pissott got 13 shots off a big number for her. Sophia Sabino has been offensive minded in the last week. Ally Carman has been a force in the post. RBC are working though there best offensive players and letting others chip in. Casey Prior is shooting the three right now as well as anyone in this event. She also becoming a serious play maker. RBC showed a high low set and if that comes into play tonight it's going to be a problem. They also showed a willingness to post up Pissott. These are issues that RBC has presented in the last two games. Now the question is can they sustain it

St. Rose has to be concerned with the RBC full court pressure. Abby Antognoli cannot not try to take on the entire RBC team. She is at her best these days when controlling the pace of the game. Finding Pissott in transition is big because Pissott gets most of her points and shots in transition. St. Rose must make RBC play in the half court. Finally what to do if Ally Carman gets Layla Laws in foul trouble? Can they really afford to take her out of the game?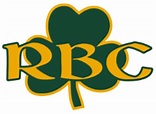 RBC has to worry about 4 major issues. St Rose is the most underrated rebounding team in the Shore. THEY DO NOT GIVE UP SECOND SHOTS. Who is running down 50/50 balls and loose balls. It's been a serious issue in recent years. Next who is getting the shots? If RBC shares the wealth, we are going to have a heck of a game tonight. Finally conditioning is a major concern. RBC has been going to there bench early and often. Tonight they cannot afford to give away leads or fall behind early. If this games goes down to the wire, who is the closer?
If St. Rose gets a early lead, they can stretch out the floor and make RBC chase them. There is no defensive matchup for Carman if this happens. This will force RBC to go small and then all bets are off. Chasing Abby Antognoli is a impossible task. If RBC can make layups inside and make open shots this is a wrap. No question Coach Chambers is going to make them prove it. When Casey Chambers, Pissott and Sabino are on the floor, St Rose has serious matchup issue because they are not a zone team. I say Niaisya Ervin is a nightmare matchup for RBC in every way.. she could swing this game in a big way. But RBC has two post players who St .Rose cannot matchup with either inside of outside. Every single player in today's game train year round with each. Most have even played on the same AAU team or in the SHORE SHOTS organization… they know each other's games inside and out.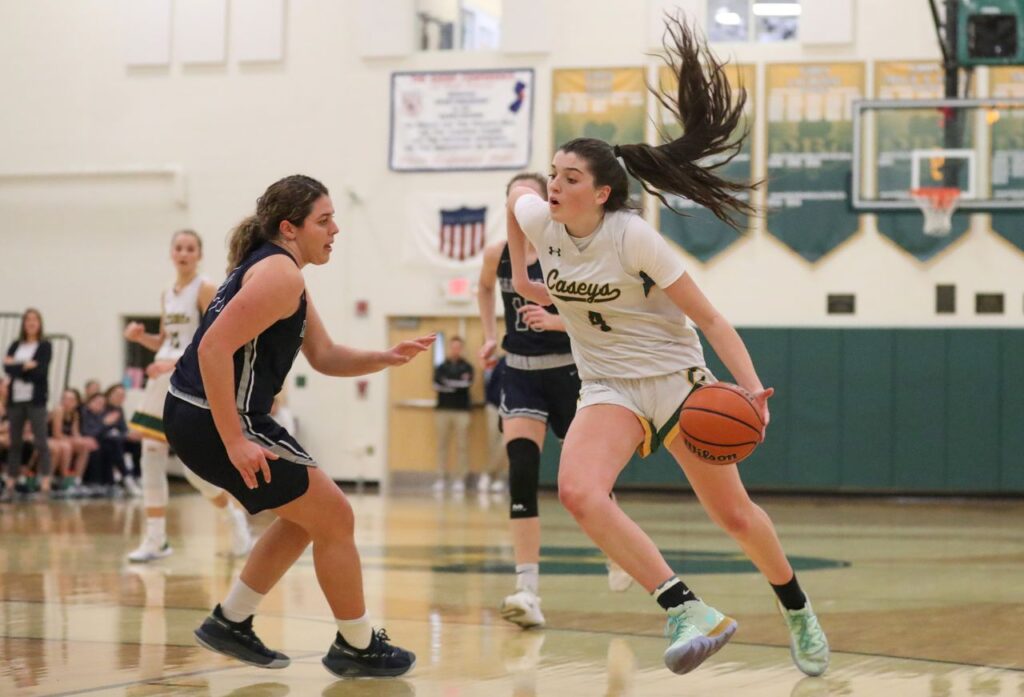 THE PICK – I say RBC in barn burner 58-54

Manasquan losing Brooke Hollawell is a major blow. Lisa Kukoda was brilliant on the sidelines on Tuesday. Dorothy Loffredo was just sensational all night. Allison Waters has to be wondering what she has to do to earn more time. The senior most likely will get the start this evening. But the truth of the matter is, it won't mean much. SJV is well rested and has a little unfinished business left; to be called one of the best teams ever. Manasquan simply does not defend well enough right now. I say they are a year away …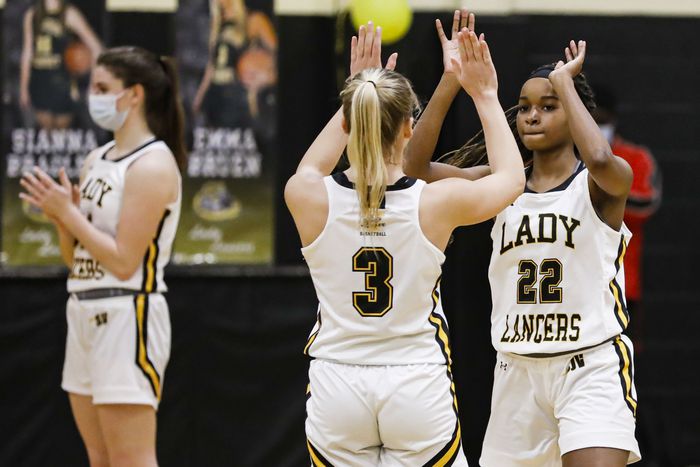 THE PICK– SJV 85- Manasquan 65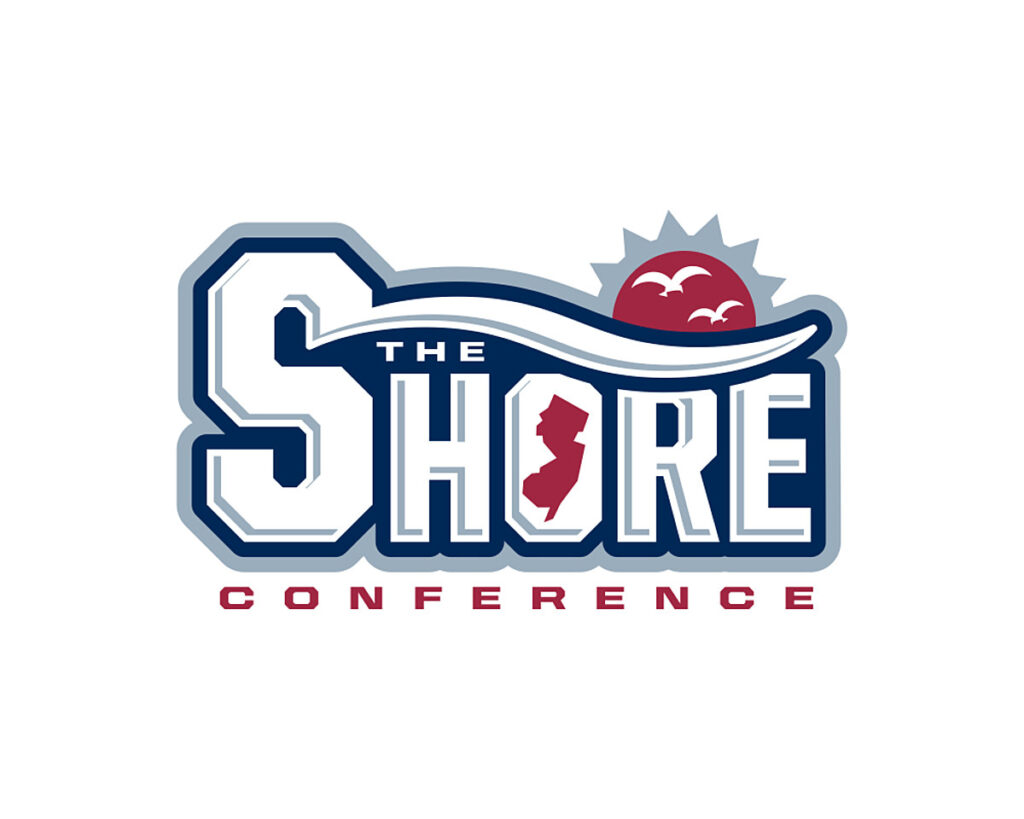 NEPTUNE VS DONOVAN CATHOLIC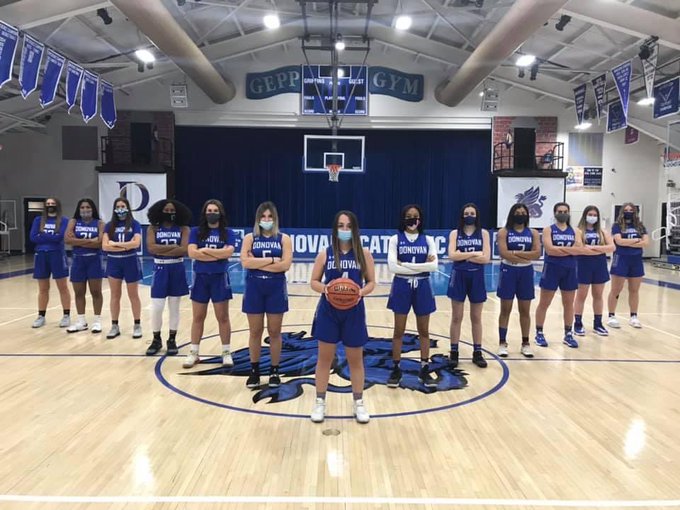 This has all the makings of a great game. Donovan Catholic has had a dream season. They've had only one slip up and that was coming out of a 2 week pause to Manchester. They have been so good late in games it's been dream like. Coach Glenn Janssen has painted his masterpiece and is a leading candidate for coach of the year. A SCT Chip would be a crowning moment for the program. Gabby Ross has been great all season. She has been a walking bucket and a true closer this year. She has had a ALL SHORE TYPE SEASON. Senior Jordyn Keating is still the face of the program and has been as steady as a rock. Transfers Kya Joseph and Shelby Barksdale have been just what the doctor ordered this year. Both have made big plays and been perfect fits. Senior Alexandra Gelosi has played her role to a "T" and may be rewarded with not ink but rather a chip. But the real star of this group has to be Olivia Conroy. She has been nothing short of sensational all season. She has been the player that has gotten Donovan over the top. This is a group of kids who all swallowed their egos for the betterment of the team. This is a team that if not for covid most likely be in the "A" POD. But guess what? The "B" POD just may be a dream come true….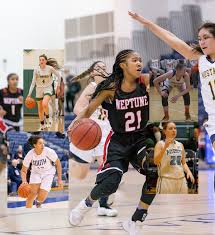 Neptune has two future D1 guards in the backcourt. On any given day they can carry Neptune by themselves. Nae Young and Amaya Evans are a handful for any team in the state. Both are lighting quick and can score at all three levels. But they also are murder on defense because of their physical toughness. They are both capable of scoring 45-50 points between them and if they do that today, Donovan Catholic could be in real trouble. Jayden Foster can be a handful. She is a serious issue on the boards. She had 15 points and 9 rebounds vs TRN. John Brown has had his toughest coaching job in years. But if his team can keep it together, he will have done his best coaching job in years.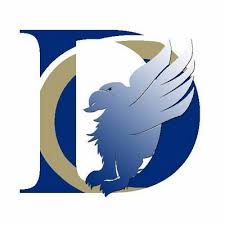 THE PICK… DONOVAN CATHOLIC 51-43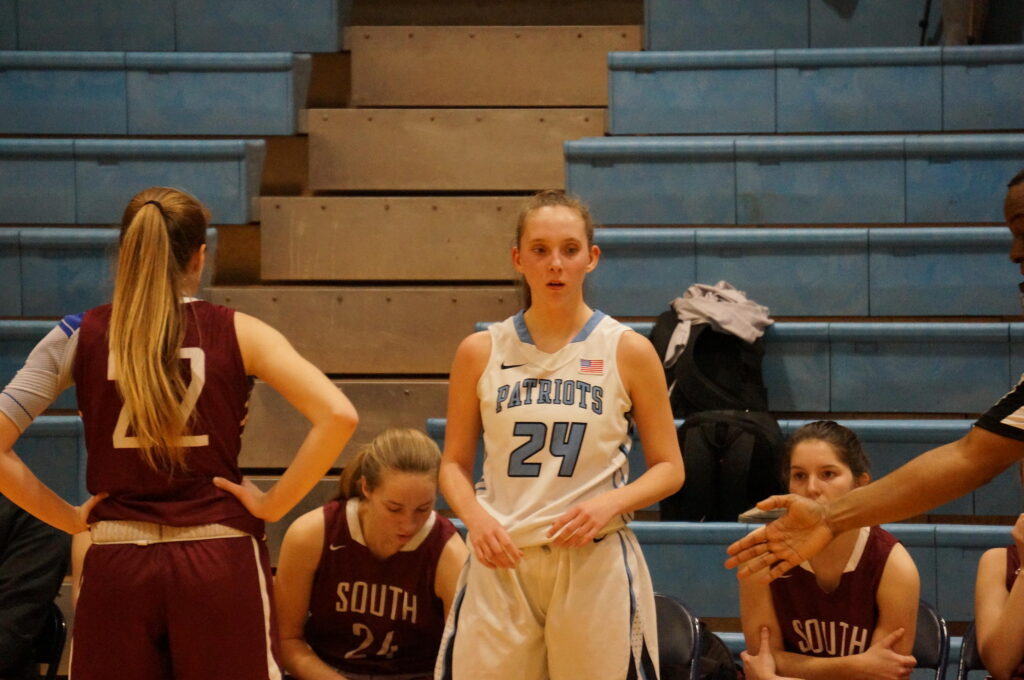 This is a game Holmdel should win going away, except for one little detail. Holmdel does is not always ready to go… and Freehold Twp. has real belief in each other these days. They have won four in a row. The Elsbree sisters have been nothing short of spectacular down the stretch. Hannah Oldoff has been dominating at times. They finally got over the hump vs Howell and hope to do it again today. This order is a little bigger. Ryann Taylor and Olivia Palmer are seniors who are not playing for anything but a chip these days.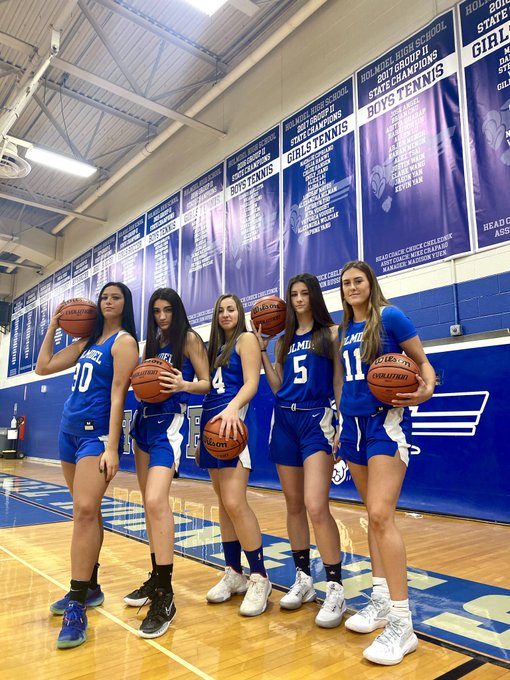 MY PICK– HOLMDEL 55- 47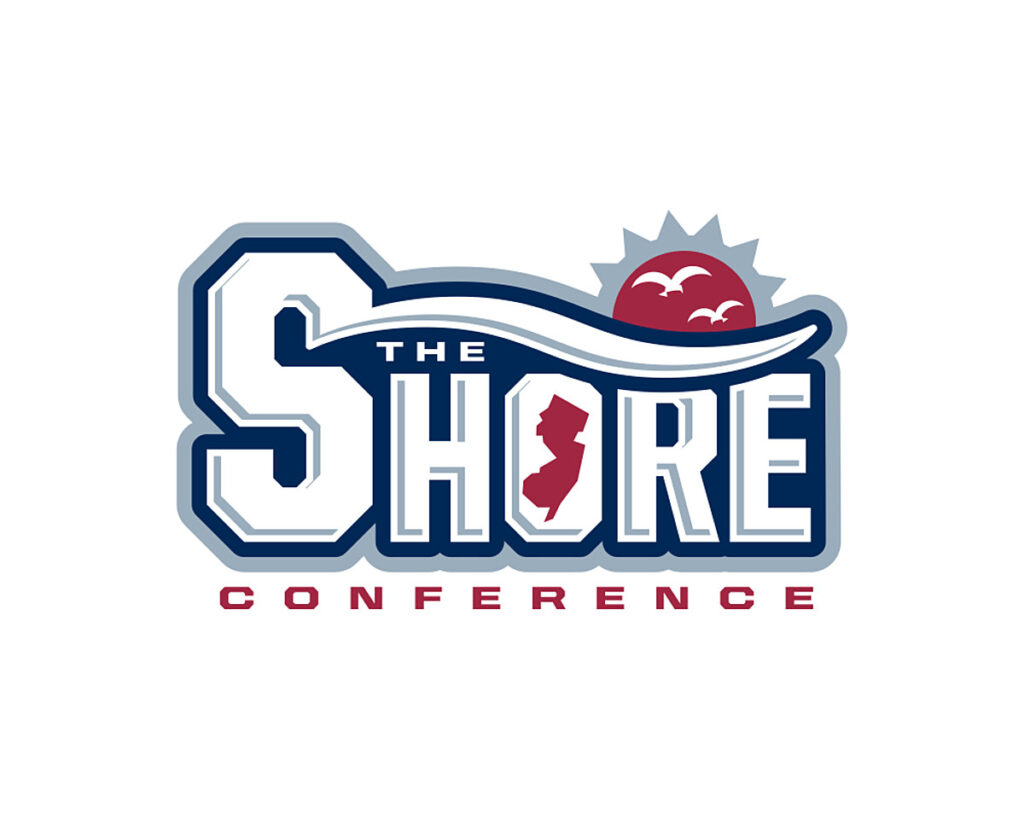 TRINITY HALL VS MIDDLETOWN NORTH
This is going to be a war today. Middletown North are battled tested veterans. Trinity Hall are led by three babies known as the Trinity "3". One coach is building a powerhouse right under our noses. The other coach has built a powerhouse defense. Matt McCarthy has watched his young team turn the corner. He has taken a dead program and has made them relevant. So relevant they could walk away with a chip this season. Almost unthinkable a few years ago. Meanwhile Coach Justin McGhee, has built a defensive powerhouse at Middletown North. Turning the once laughing stock in the Shore to a nightmare opponent nobody wants to see.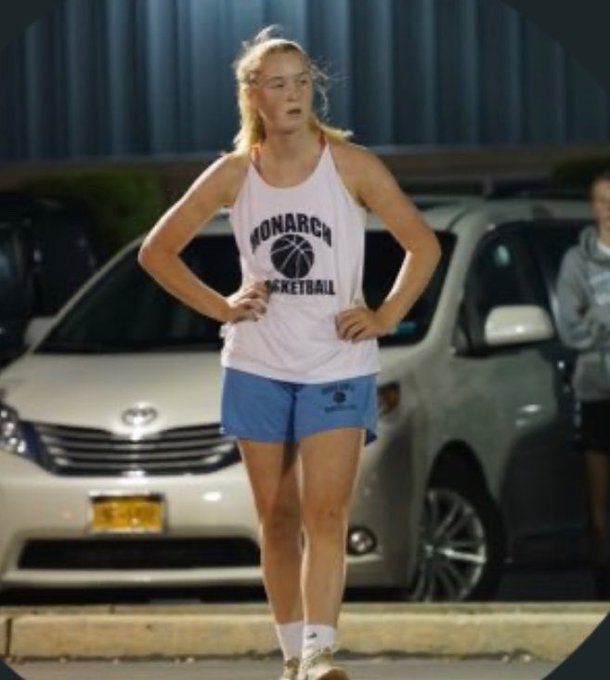 These two teams met earlier in the season and North won by two after Trinity Hall missed three layups to tie the game after trailing the entire game. Nina Emance is looking more and more like the freshman of the year. Siobhan Stapleton, has been more than advertised and will find herself on the All Freshman Team most likely. Hayla Dora is the final member of the Trinity "3" and she has been reliable all season long. But the key to this team is Haven Dora. As she goes Trinity Hall goes. She does it all from scoring, to passing to playing defense. She is quietly become one of the best point guards in the Shore Conference. Senior Emma Bradley has been the backbone to this team. Trinity Hall is trying to get to the next level and that could all start with a win tonight.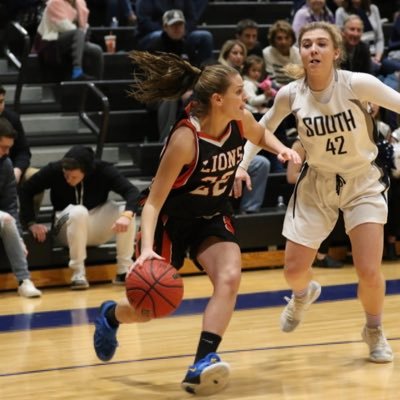 Victoria Palladino is as good as any point guard in the shore these days. That's not hype but rather real talk. She has had more responsibility than any other player in this POD. She has simply been lights out all season. She is a elite defender who sets up teammates and makes big plays. If Middletown North is to advance it will all start right here. Sophia Memon is the most underrated defender and post player in the shore. She has been rock solid all season for Middletown North. Fellow senior, Ellie Kacen, has shown the ability to knock down shots and more importantly defend, defend and defend. Ronni Brucato has been a reliable scorer all season. She has had big moment on offense. She also is ultra competitive. Patricia Walsh is a real wild card as she has shown all year, she can get blood and guts points and in these games… Those type points matter most. Junior Alexa Fernandez is as reliable as it gets. Middletown North is a sneaky deep team.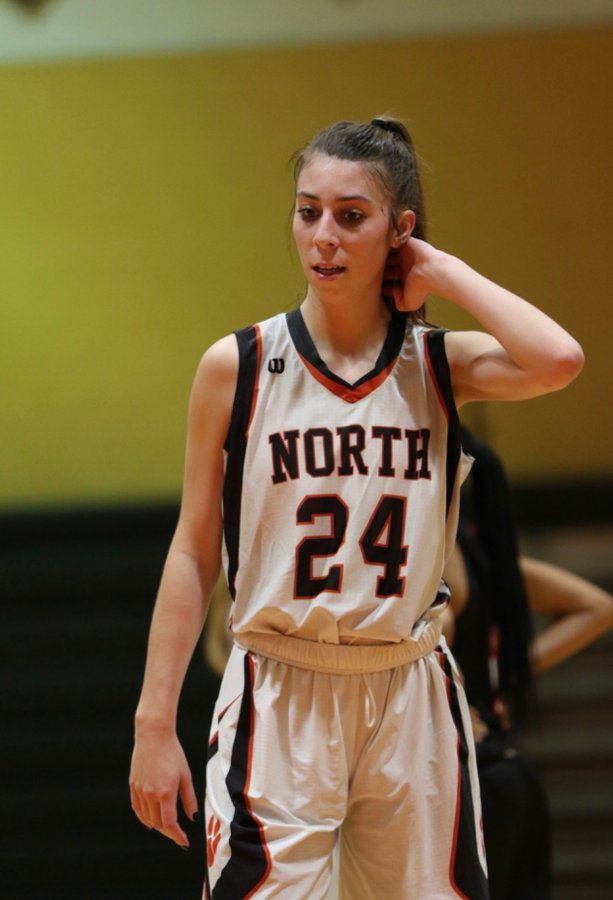 The last time these two teams met the final score was 29-27. It also was weeks ago. Trinity Hall looks nothing like it did 3 weeks ago. They are growing up right under our eyes. Next Justine McGhee will not be on the sidelines. That is a major factor if Middletown North falls behind early. The magic number is 35 points for Trinity Hall. But we said that in round one and another group of babies got 35 points and lost… because North got 45 a big number for them.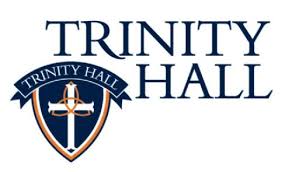 MY PICK– It won't be the babies to win this one… it will be their best player. Haven Dora…TRINITY HALL 34- MIDDLETOWN NORTH 27
COLTS NECK VS SHORE REG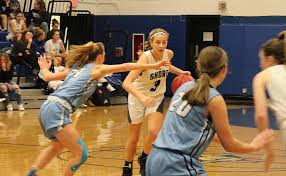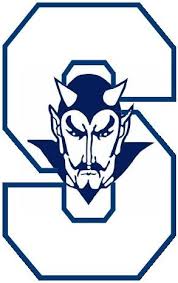 One team has been one of the biggest surprises of the year. Colts Neck has had a wonderful season and win today would get them to the final. Shore Reg was hoping to take a step forward as a program this year. They did exactly that on Tuesday with a big win over Jackson Memorial. Madison LaRosa has been the best player in the POD and tonight she will need to be just than if Colts Neck hopes to advance. Shore beat Jackson Liberty and Colts Neck lost to Liberty. What does that mean tonight? Exactly nothing
THE PICK– SHORE REG 43- 34